Agricultural products automatic checkweigher can accurately detect the unqualified products in the continuous production line, and perform the control of the upper and lower line discrimination or the automatic weight sorting according to this, which is especially suitable for the inspection of missing parts in packaged products. And it has the functions of classifying and counting the products according to the settings, automatically providing feedback signals to adjust and correcting the feeding equipment, text display of fault alarm information, and multiple graphic statistical displays.If you're intersted in online check weighing system,please contact us!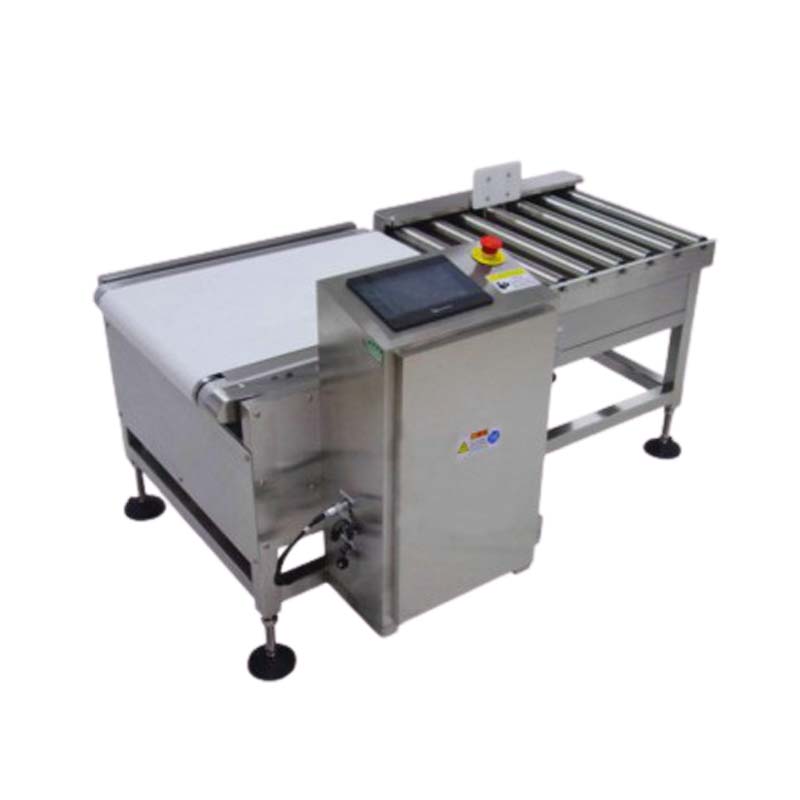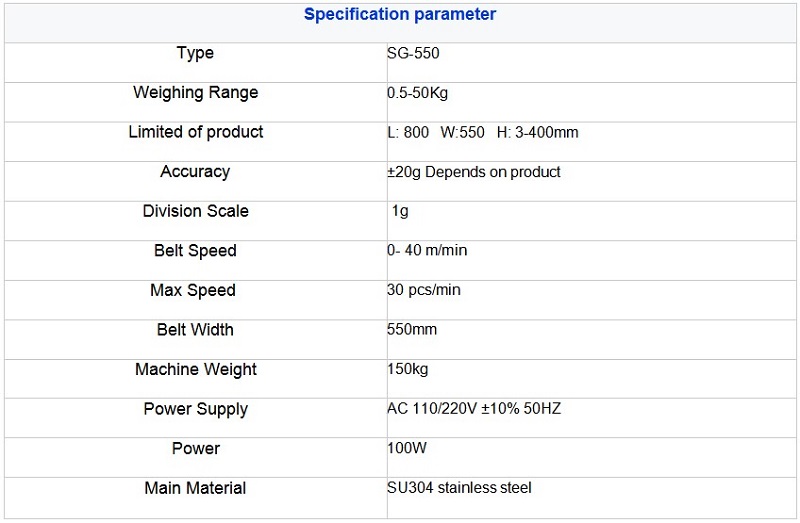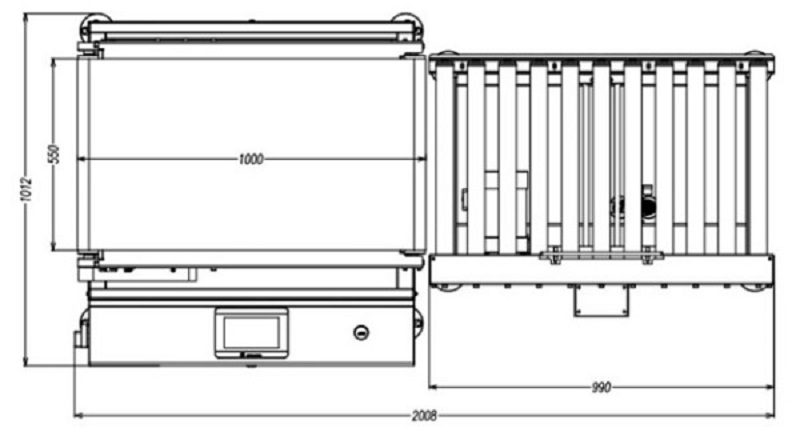 PS:Our company provides a wealth of optional accessories, the size and size are for reference only, the size can be customized according to actual needs.

1. Precision
Imported high-speed weighing modules and weight sensors can be used to ensure the accuracy of calibration.
2. Structure
Simple to comply with GMP and HACCP standards, all stainless steel manufacturing, simple structure, easy to maintain and maintain.
3. Convenient operation
Adopt Schneider touch screen, simple operation, intuitive display, support multiple languages (default Chinese and English).
4. Convenient external connection
It can be connected with other equipment in the production line, such as printers, labelers and inkjet printers (customized).
5. Wide range of applications
It is suitable for checking the weight of packaging bags and filling packaging. There are a variety of rejection methods to choose from (pull, blow, push can, etc.).
6. Automatic feedback function
The signal is provided to the front end, and the packaging accuracy is fed back in time to adjust the feeding status of the connected equipment.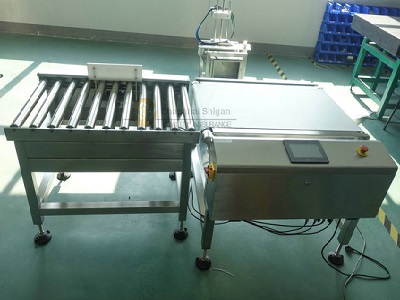 The Online check weighing system checks the integrity of heavy-weight packaged products, and collects the weight of the whole package, bag or box packaging. It is suitable for all automatic packaging and logistics, daily chemical, chemical, light industry and other checkweighing.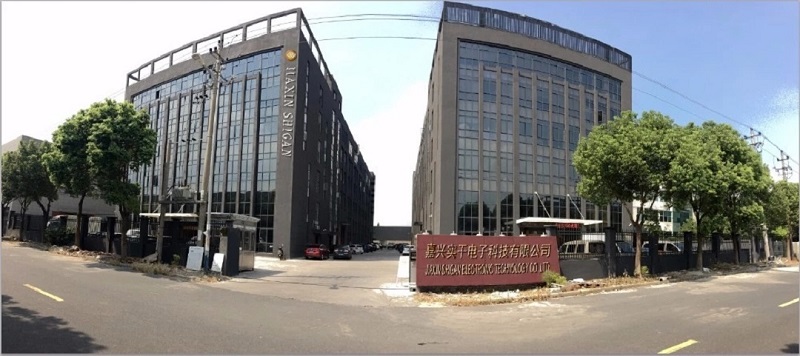 ♥ With years of export experience along with excellent quality, advanced services and competitive prices, Shanghai Shigan has won numerous customers' trust and support.Shanghai Shigan Industrial Co.,Ltd.is a high-tech enterprise incorporating technology,research development and processing and marking.
♥The company has years of experience in weighing and packaging areas.It provides customers with cost effective packaging and weighing equipment.The quality of product is reliable and stable.
♥The company always adheres to operation guideline of "taking quality as king,innovating continuously",and takes "keep promise,user is supreme"as enterprise tenet to cooperate with the majority of users and welcome presence of new and old customers.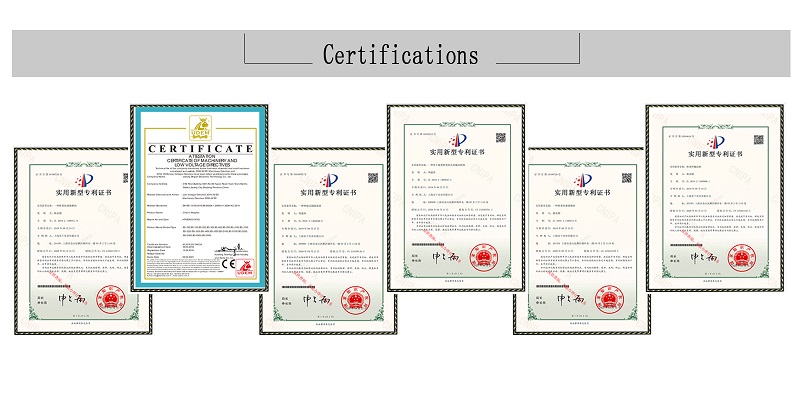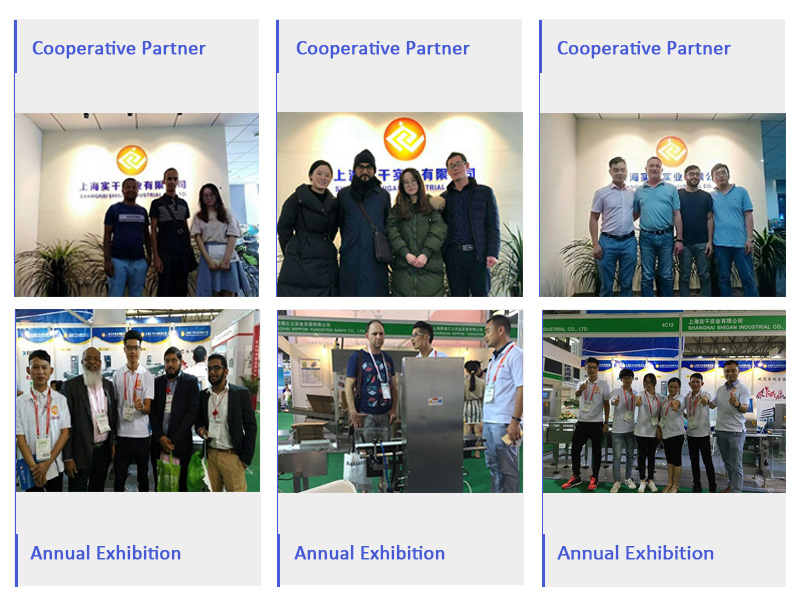 To survive by quality, to seek development by reputation, adhering to the innovative and pragmatic attitude and unswerving faith to constantly innovate research and development technology and production skills, to provide customized products and quality services for customers.Since the establishment of the company, under the joint efforts of all the staff, has made gratifying achievements.Shanghai Shigan is willing to help you on the road of enterprise development, and strive to produce every product to satisfy you and return your trust and support.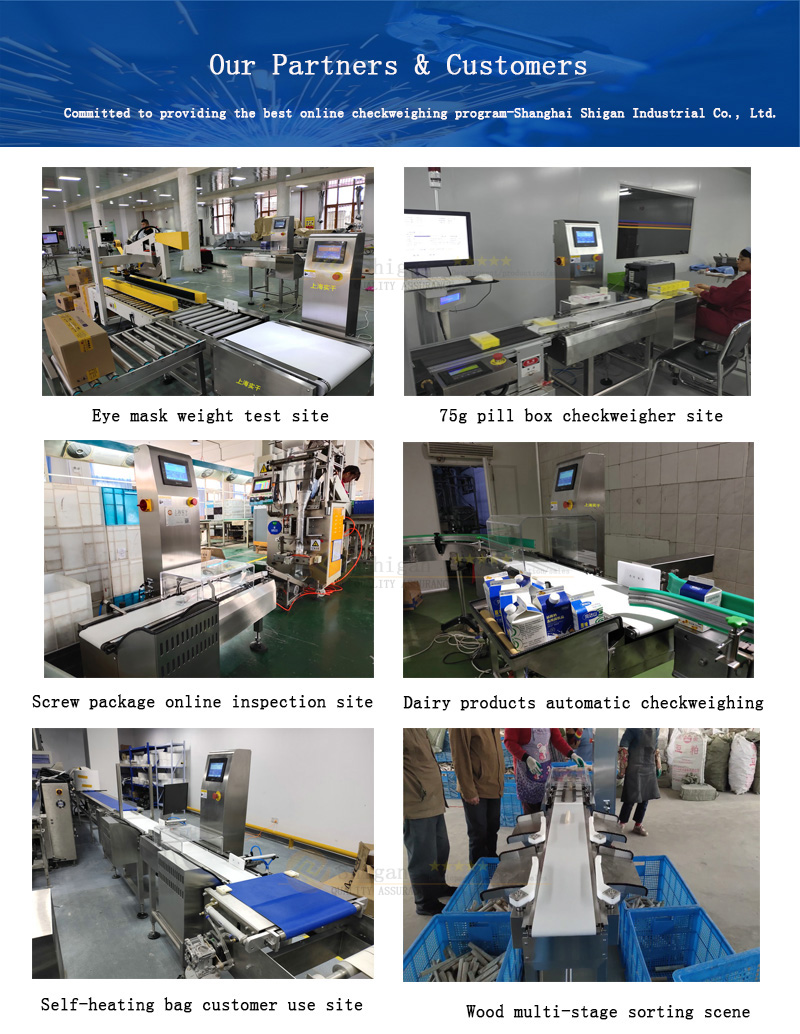 Shanghai Shigan after-sales service commitment:
Based on the spirit of pursuing high-quality products and customer satisfaction, Shanghai Shigan Company solemnly promises you with the principles of preferential prices, considerate service and reliable product quality.
1.Product quality commitment:
(1). The manufacturing and testing of products have quality records and testing data.
(2). For product performance testing, we sincerely invite users to personally check the whole process and performance of the product. After the product is confirmed qualified, it will be packed and shipped.
2. Product price commitment:
(1). Under the same competitive conditions, our company will sincerely provide you with preferential prices on the basis of not reducing product technical performance or changing product components.
3. Delivery time commitment:
(1). Product delivery time: try to meet user requirements, if there are special requirements, need to be completed in advance, and strive to meet user needs.

1. Are you a manufacturer or a trader? Where is your factory?
We are a manufacturer and we are located in Shanghai, China.
2. Which shipping method can you provide? Can you update the production process information in time after placing the order?
Sea, air and international express. After confirming your order, we will update your email and photo production details.
3. How long is your warranty period?
12 months free warranty and lifetime maintenance.
4. Do you provide product metal parts and provide our technical guidance?
We can provide wearing parts, such as belts, disassembly tools (free of charge). We can provide you with technical guidance.
5. What are your company's requirements for payment terms?
TT, L/C, international credit card.
6. What is the effective time of the quotation?
15 days from the date of quotation
7. What is the delivery time?
Within 15 days after receiving your deposit.
8. Are you a manufacturer?
Yes, we are a manufacturer and we can provide competitive prices and excellent quality.
Related Products
Online dynamic checkweigher manufacturer Inline check weight machine for sale
Multi-stage weight and sorting checkweigher Digital metal detector convey belt machine
Bottled medicine checkweigher with clamping conveyor Calcium tablets online checkweigher
Hot Labels:Urea checkweigher,fertilizer checkweigher,Online check weighing system,Agricultural products check weight machine,automatic weight checker,checkweigher price