Online checkweigher,automatic check weight machine,dynamic check weigher manufacturer
---
Online checkweigher is a high speed and precise automatic online weight checking equipment, which is used to check whether the weight of the products on the conveyor belt meets the set target weight tolerance, and it can also automatically reject lighter or overweight products.Checkweighers are widely used in the production and packaging processes of food and beverage, pharmaceuticals, daily chemicals, warehousing and logistics, electronic light industry, packaging and printing, auto parts hardware, plastic toys, chemicals, agricultural and sideline products and other industries.Any OEM and customer design orders are welcome! If you are interested in our products, please feel free to contact us.

Checkweigher Type:
Shanghai Shigan is a professional checkweigher mamufacturer and supplier.The products are rich and diverse, mainly including online checkweigher, multi-level checkweigher, metal detector, checkweigher and labeling machine, checkweigher and metal detection machine, etc.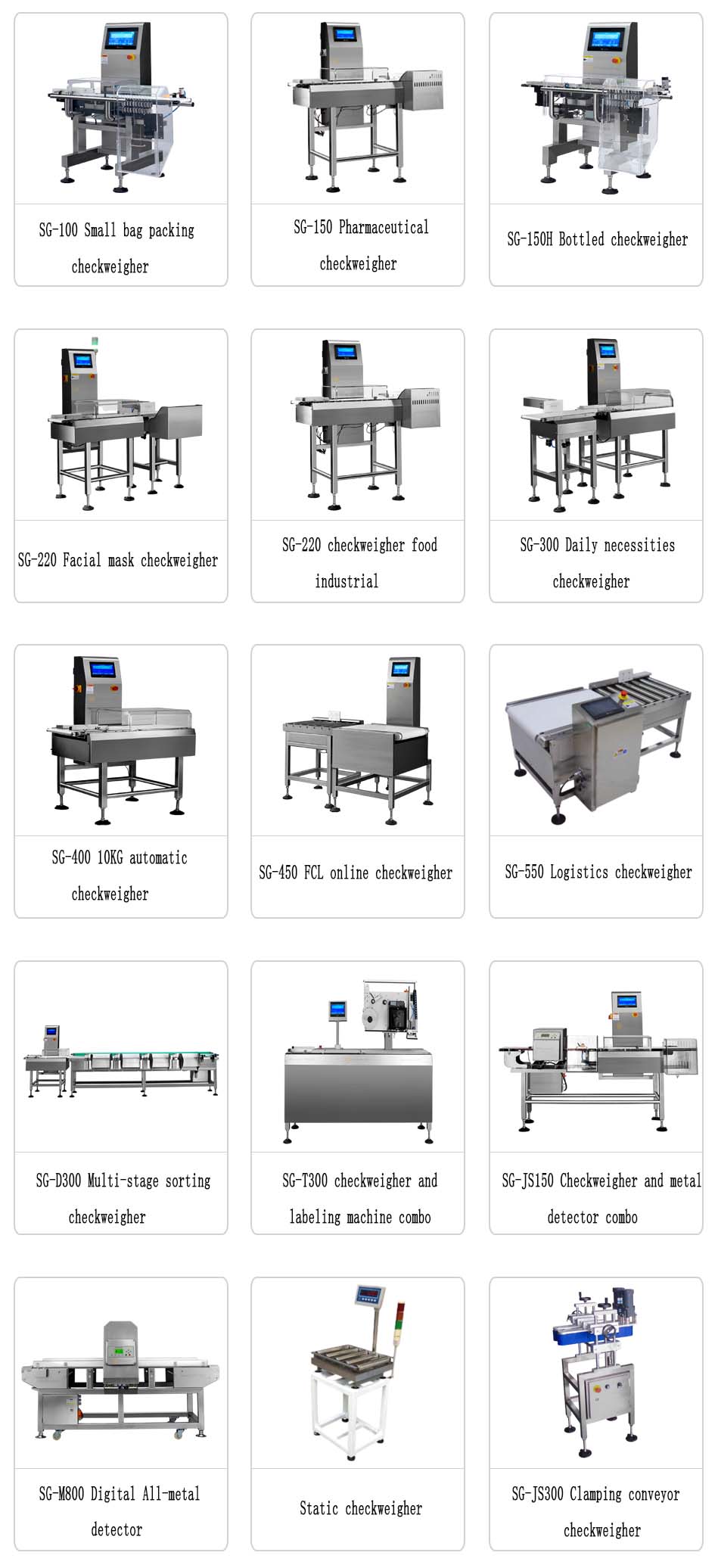 Specifications of each model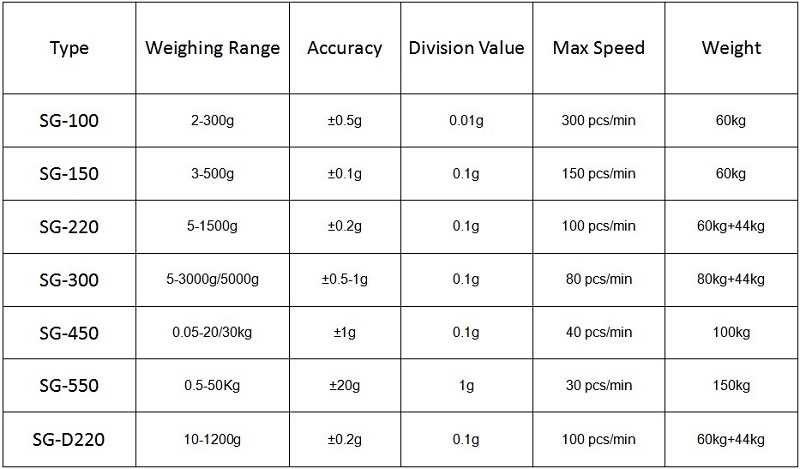 Advantage of checkweighers

High precision: use imported high-speed weighing module and weight sensor to ensure detection accuracy
Simple structure: The whole machine is made of stainless steel. The structure is simple and easy to maintain and maintain. It meets GMP and HACCP specifications
Convenient operation: using Schneider touch screen, simple operation, intuitive display, support for multiple languages (default Chinese and English)
Convenient external connection: It can be connected to other equipment in the production line, such as printer labeling machine and inkjet printer, etc.
Wide range of applications: for the weight detection of bagged filling products, a variety of rejection methods can be selected (dial lever type air blowing type push can type, etc.
Automatic feedback function: It can feed back the packaging accuracy to the front-end equipment signal in time to adjust the feeding status of the connected equipment
Customized of checkweighers
(We accept kinds of customized and logo of all of our products for customers .)
OEM services are available with us, our professional designer would make your private idea into being.
Various options are available for you to choose from, and 5 rejection methods are suitable for various types of products!If you want to know more,please get touch with me!
5 rejection methods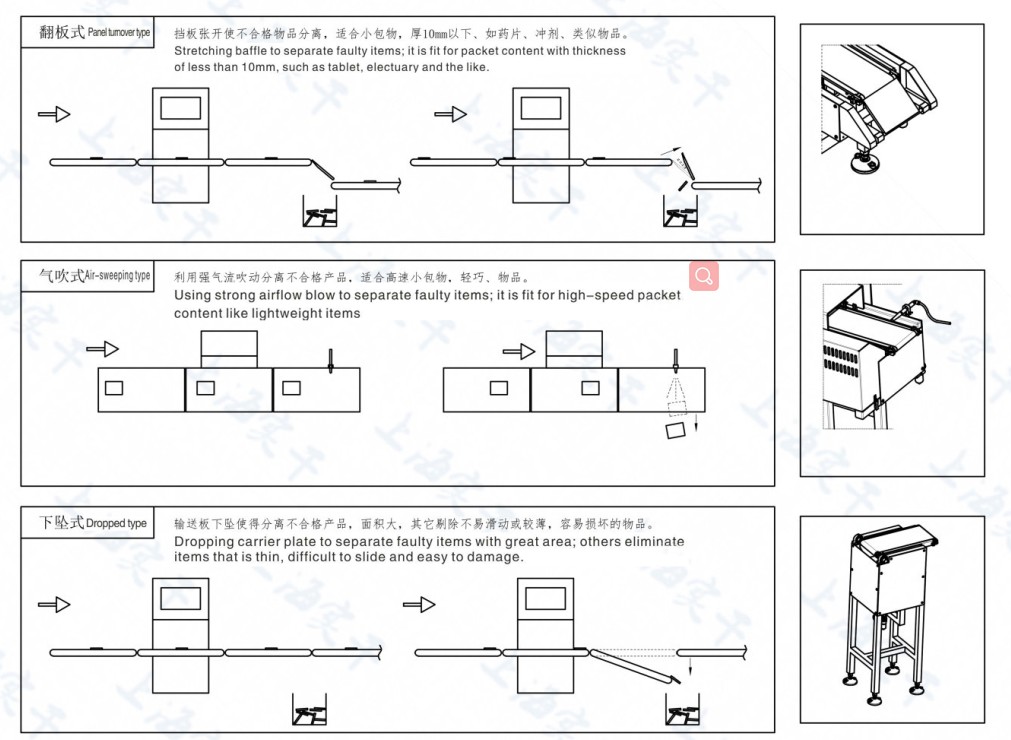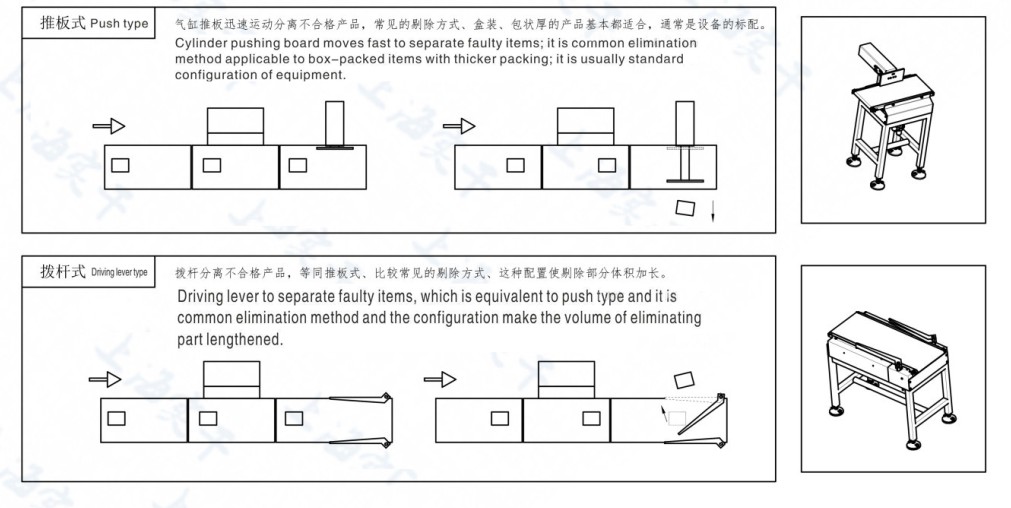 Application of automatic checkweigher system
1.Food industrial
Automatic dynamic checkweigher can solve the detection of insufficient net weight/overweight of packaged food, and full box/bag/full box/missing whole package of packaged food.

2.Pharmaceutical industrial
Whether the tablet drug is small or too many; whether the powdered drug is missing or too many bags; whether the weight of the liquid drug meets the standard; whether the drug accessories are missing (such as instructions, desiccants), etc.

3.Daily necessities and light industrial
Daily necessities net content weighing test/ FCL missing parts detection/multi-level weight sorting; boxed/bagged/cartoned daily chemical products missing parts detection; daily chemical products unqualified test, manual/desiccant /Accessories and other packaging accessories missing package detection.
4.Beverage industrial
FCL beverage missing parts detection.

5.Logistics industry
Whether the weight of the whole bag of products is overweight or underweight; whether the whole box of products lacks quantity; whether the whole box of products are indeed accessories, etc.

6.Hardware industry
The online checkweigher can detect all kinds of metal stamping parts, die-casting parts, processed parts, precision parts, spare parts and other product quality inspections, building materials products online weighing and classification.

Focus on online checkweigher manufacturing-Shanghai Shigan
---
Shanghai Shigan Industrial Co.,Ltd is a high-tech enterprise incorporating technology, research development and processing and marketing. The company has years of experience in weighing areas. It provides customers with cost-effective checkweigher, multi-level screening scale and corresponding auxiliary devices with excellent design capability and complete process control. The quality of product is reliable and stable. Some products not only surpasses similar imported products, but also exports to all over the world. It is popular with the masses of users and dealers and gains praise from them.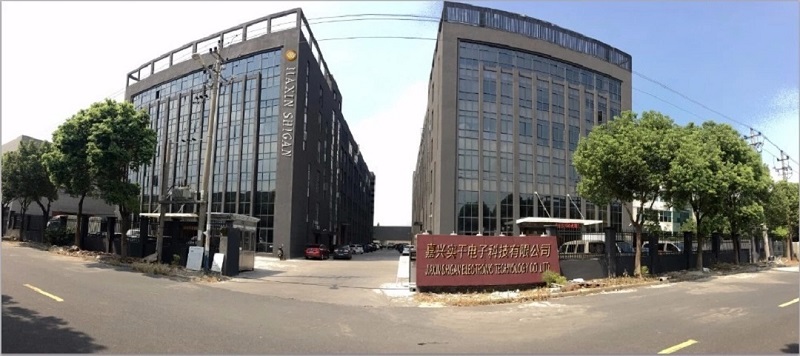 Core competence
1. The leading brand in the dynamic checkweighing and sorting industry.
2. Have its own professional research center and production base.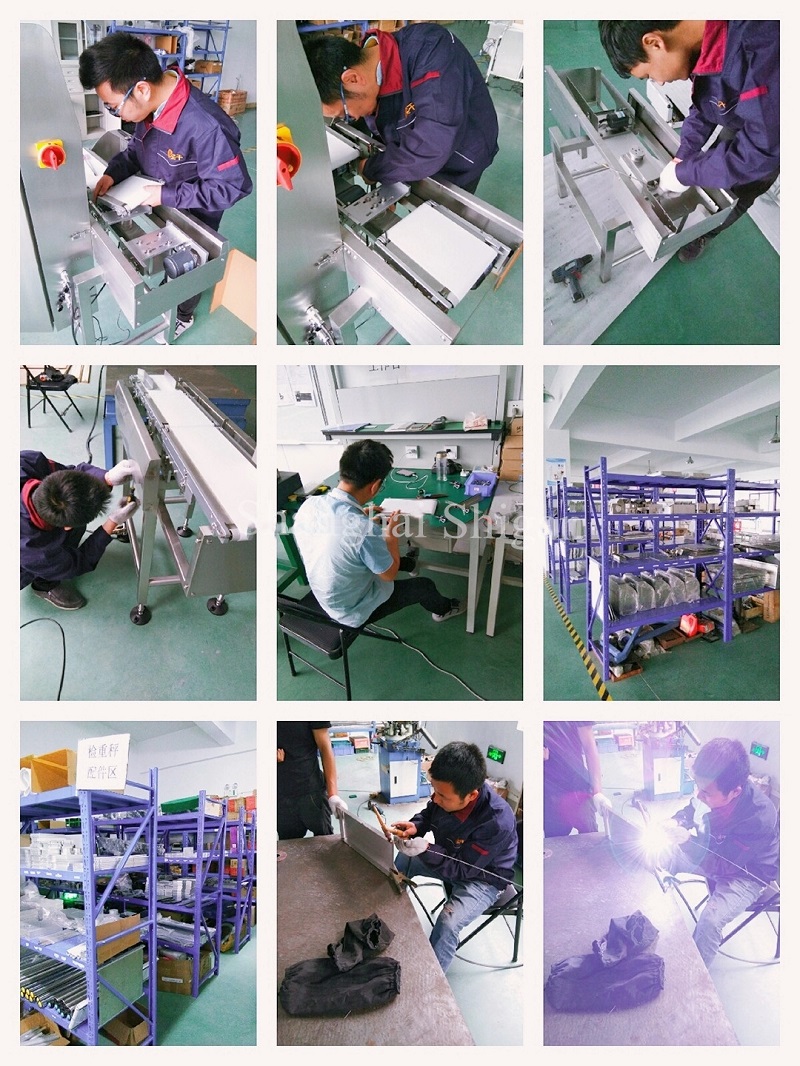 3. Leading industry technology. Have multiple patents.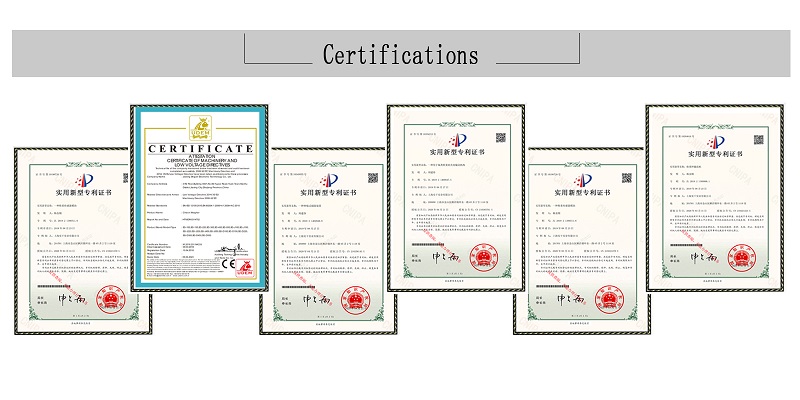 Our Customer
Now our products have been sold to more than 60 countries all over the world. Shanghai Shigan Industrial Co., Ltd. is far ahead in the industry with its high quality products, low price and considerate after-sales service, which is deeply trusted and loved by consumers.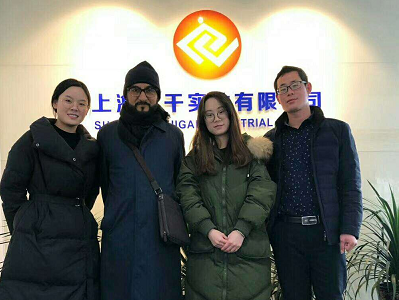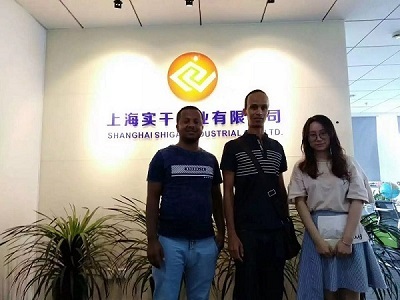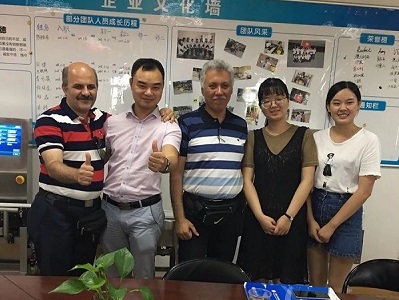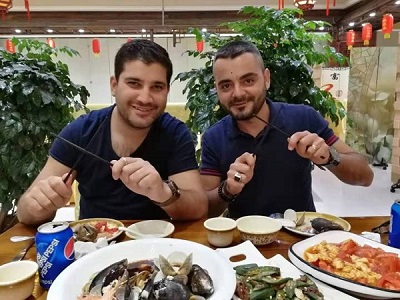 Our Exhibition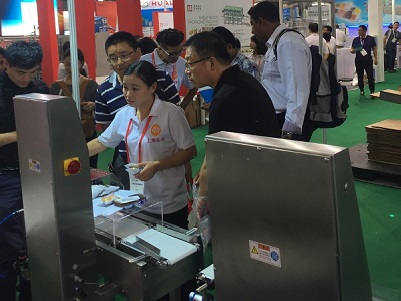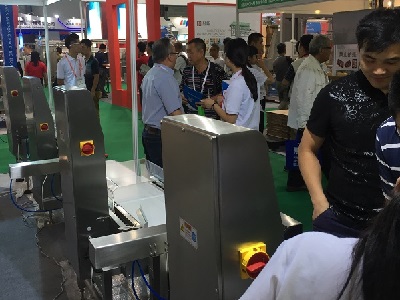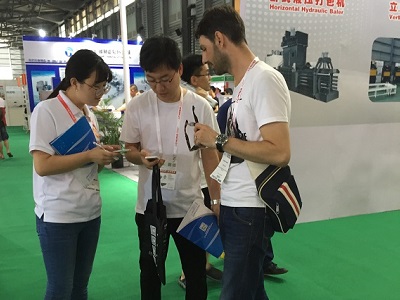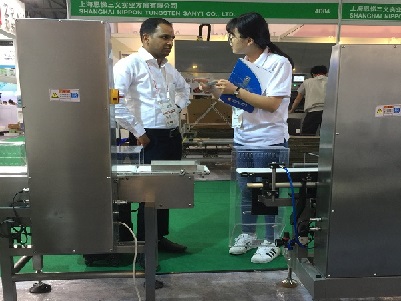 Packaging & Delivery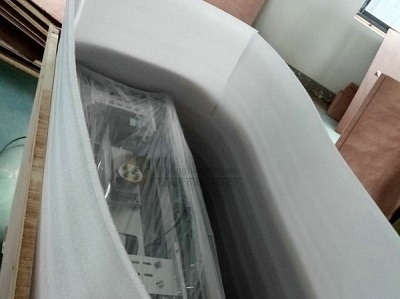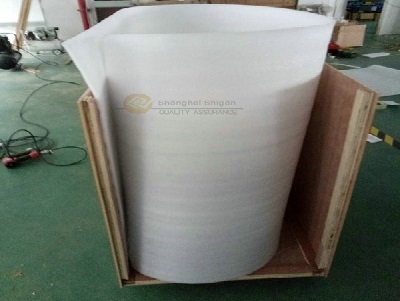 Packing Detail:
☂ Each Machine with plastic film package first, then placed in a wooden case, wooden case with a foam
filling.
✈ We loaded the truck with heavy trucks for loading the cargo to the harbor terminal.At the dock we
pack the goods in containers and ship them abroad.
Delivery Detail :
☀ Shipped in 25 days after payment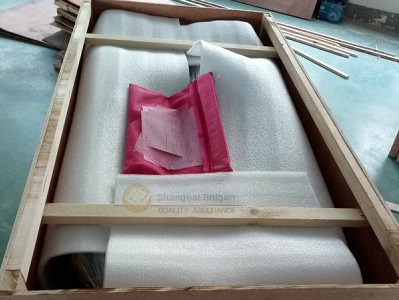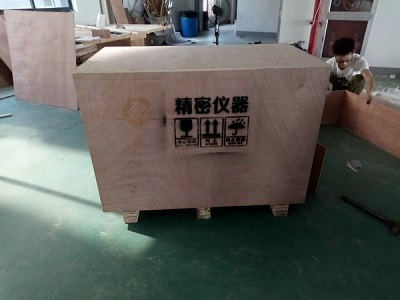 Our Service
Over the years, Shanghai hard work Industrial Co., Ltd. has been serving customers in the melt industry, after research, exploration, summed up a complete set of product and service support system to provide users with high quality and timely pre-sale, sale, after-sales service:
First, quality assurance
My business department to ensure that the equipment provided to customers is the original production, and factory information accessories complete. In order to maintain the normal operation and maintenance of the contracted equipment, the technical products provided by our department are complete, clear and correct.
Second, quality assurance measures
Warranty period: In the warranty period to provide on-site service.
Checkweigher related issues
---
Why use an automatic checkweigher?
1. The automatic checkweigher of the assembly line helps you effectively control costs! The feedback control system is used to prevent overweight and underweight products by setting control points in the filling equipment, and adjust the filling volume accordingly, which can effectively reduce waste and improve detection accuracy , To help you improve the efficiency of your production line. The investment cost of the assembly line checkweigher may be profitable in just a few months, weeks or even days! 2. Reject expensive fines and ensure 100% weight inspection. The use of assembly line automatic checkweighers can ensure that all products meet regulatory requirements and industry standards. 3. Comprehensively promote process improvement and efficiency. The automatic checkweigher of the assembly line provides real-time monitoring of the product process, including production data statistics and SPC trends, which can be used to improve production and production efficiency factors. 4. Improve product quality to meet the strict production process of customers. Using assembly line automatic checkweigher as a tool to reduce product weight tolerance and repeatability of the inspection process has become an important factor in ensuring product quality and meeting customer requirements as always, ensuring customers Benefits are not affected!
What is the dynamic checkweigher used for?
Dynamic checkweigher is a kind of dynamic weighing equipment on the production line. It can pass and detect the weight of each product, reject unqualified products, or classify them according to their weight. Automatic checkweigher, also known as automatic weighing machine, weight detector or automatic sub-check weighing machine, etc. In the rapid development process of dynamic weighing technology, grasp the mainstream direction of development, the trend of high precision and high speed. Shanghai Shigan checkweigher is suitable for products that are inspected at the end of the packaging assembly line. It provides a more economical solution to simple online checkweighing requirements. It has the characteristics of fast detection speed, high measurement accuracy, and strong equipment stability.
How to choose automatic checkweigher?
The automatic checkweigher is a kind of equipment for fully automatic weight detection. When choosing an automatic checkweigher, you need to consider the following aspects:
1. The shape of the product to be tested and the highest weight
2. Detection speed and accuracy requirements
3. Selection of defective products alarm and automatic rejection of defective products
4. Product after-sales service
The automatic checkweigher suitable for your own production line is the best choice.
What parameters do you need to provide?
Generally speaking, customers need to provide the following parameters to be able to determine the specifications of the online checkweigher.
【Product size range】
【Product weight range】
【Detection speed】
【Detection range】
【Facing the screen conveying direction】
【Belt height from ground】
【Use environment】
The above information can determine the specifications and models of the online checkweigher.
Is the operation of the checkweigher complicated?
The operation of Shanghai Shigan automatic checkweigher is very simple. For example, most of the SHIGNA series of automatic checkweighers are 15-inch color touch screens, which are very beautiful in appearance, friendly in interface, easy to operate, and can quickly change product categories or new products. Clear text information guides you step by step.
Working principle of checkweigher
1. The automatic checkweigher is divided into three sections, namely the speed matching section, the weighing section, and the reject section. The inspected products pass through the conveyor belt speed matching section for sorting.
2. After the product is in the weighing section, the detected weight is automatically weighed and the equipment data high-speed processing system compares the measured weight with the standard weight set by the staff in advance, and distinguishes the normal weight range, light weight, and Emphasis on three specifications.
3. Products in the normal weight range flow directly through the third section of the equipment-the rejection section, and the heavier and lighter products will be notified by the sound and light alarm device after the equipment is identified, and the unqualified product will be automatically rejected through the rejection device of the rejection section.
If you have any questions,please contact me anytime!I'm glad to solve your problems!
Related Products
Express high precision sorting scale Food online checkweigher
High Precision automatic food metal detector Industry automatic conveyor belt checkweigher

Checkweigher and metal detector for production line Cheap anti-pollution multi-stage sorting scale
Hot Labels:Online checkweigher,automatic check weight machine,dynamic check weigher manufacturer