Online checkweigher also called automatic check weighing machine,weighing scale,sorting machine,weight checker,check weight machine and so on.
The online checkweigher is mainly used at the end of the packaging production line in the industries of food, health care products, batteries and daily chemicals, etc. It is used in the automatic packaging assembly line for automatic weight detection, up-down line discrimination or weight sorting, etc., to improve the efficiency of the weighing operation on the assembly line.Many enterprises use this weighing detection equipment. We know that this is a non-standard and customized scale. Because different assembly line sizes are different, we need to customize the check weigher to match the assembly line.Shanghai Shigan Industrial co., LTD. Is specialized in the r&d and manufacturing of automatic check weighing equipment.All products can be customized,let's see it together.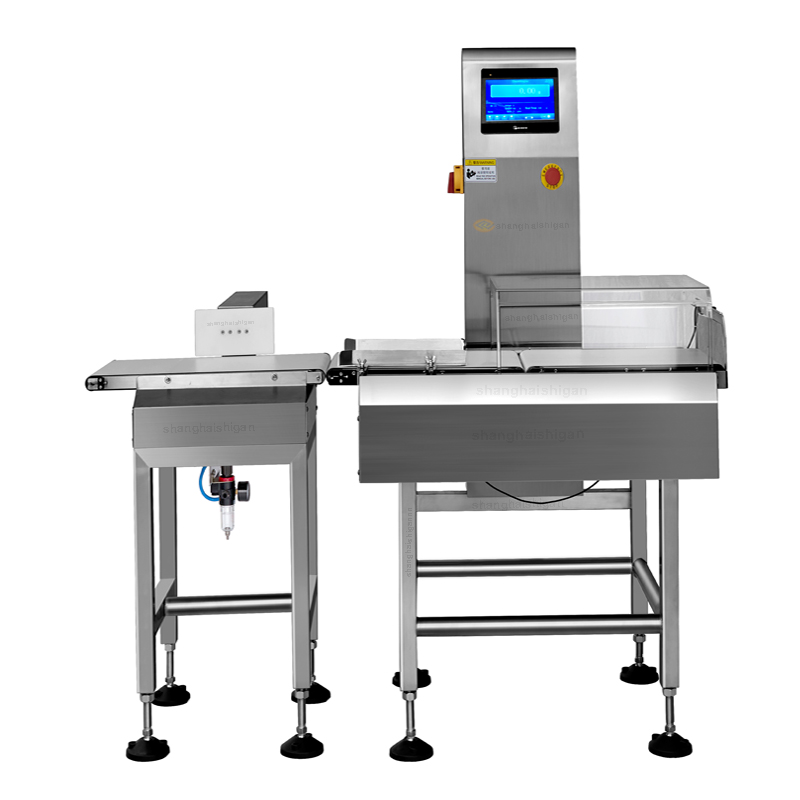 Customization Philosophy:
The product demonstrating may not perfectly meet your requirements,our philosophy is to customize your real need.To minimizing idle capacity and function. To supply you performance and cost balanced products. Following are the factors shall be taken into account during customization:
1.Products to be packed
2.Container to be filled, type and specification.
3.Capacity requirement
4. Automation requirement
5. Protection requirement
6. Other specific requirement
Tips: Communication is important!If you have any special needs, please let us know as soon as possible.Of cause,you can click here to call me or sent me an e-mail.
Related Machines
Daily necessities weight sorting checkweigher Upper and lower line belt weigher
Customized check weigher manufacturers Agricultural and sideline products weighing machine
Digital check weighing machine with metal detector Detection of most metal detection machine