Product Information
Glue multifunctional online checkweigher is a high-speed, high-precision online checkweighing equipment. The parts of the product are easy to disassemble and clean with water. Imported electrical components are used. It has waterproof performance and simple operation surface. The dynamic weight recheck checkweigher can store 100 kinds of materials with different weight specifications, which is convenient for operation and use.For further information about our services, or if you would like one of our professionals to contact you, please do not hesitate to contact us.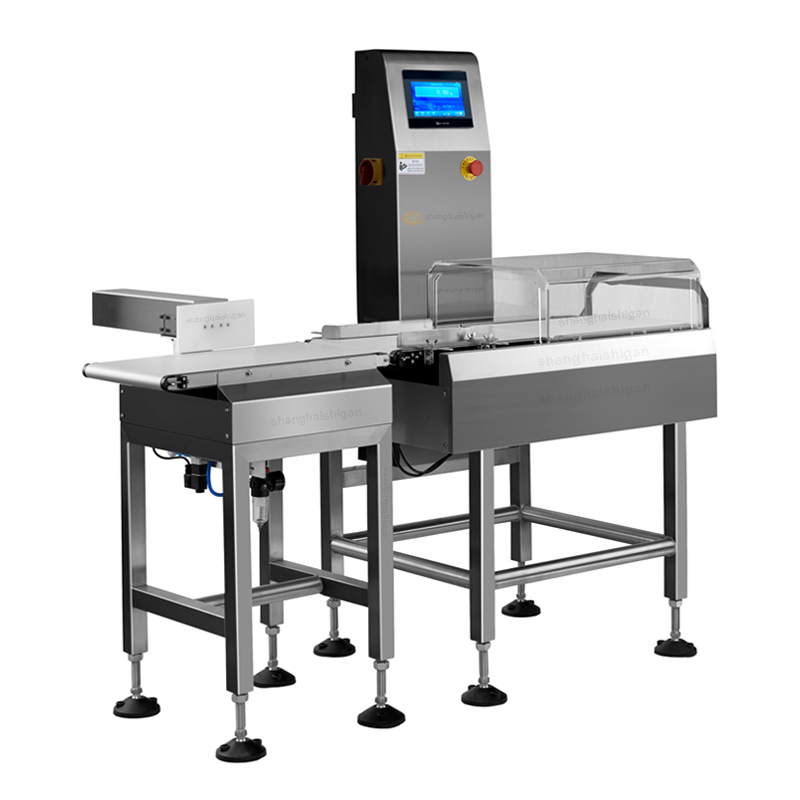 Specification Parameter
Type SG-220
Weighing Range 5-1500g
Limited of product L: 300 W:220 H: 3-200mm
Accuracy ±0.2g Depends on product
Division Scale 0.1g
Belt Speed 0- 60 m/min
Max Speed 100 pcs/min
Belt Width 220mm
Machine Weight 60kg+44kg
Power Supply AC 110/220V ±10% 50HZ
Power 100W
Main Material SU304 stainless steel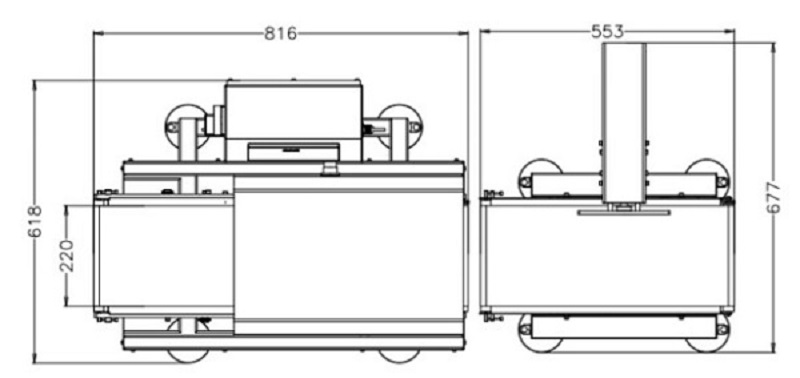 1.The highest checkweighing capacity and accuracy of the checkweigher vary according to the actual test product, the selection part and the application environment.
2.The size is for reference only and can be customized.
Main Advantages
1.Reinforced stainless steel frame, fully waterproof design
2.All contact parts are made of food-grade materials to ensure that the product will not be contaminated
3.The weight sorting machine can be customized according to the customer's specific application requirements: such as sorting grade, rejection device
4.Using high-precision sensors, high-speed digital signal processing technology
5.Dynamic weight automatic compensation technology, zero point automatic analysis and tracking technology
6.100 product presets, easy product editing and storage
7.Fast product switching and automatic adjustment of the sorting speed of corresponding products
8.USB mass storage, inspection records can be consulted at any time
9.The intuitive and easy-to-use man-machine interface minimizes the training time and cost of operators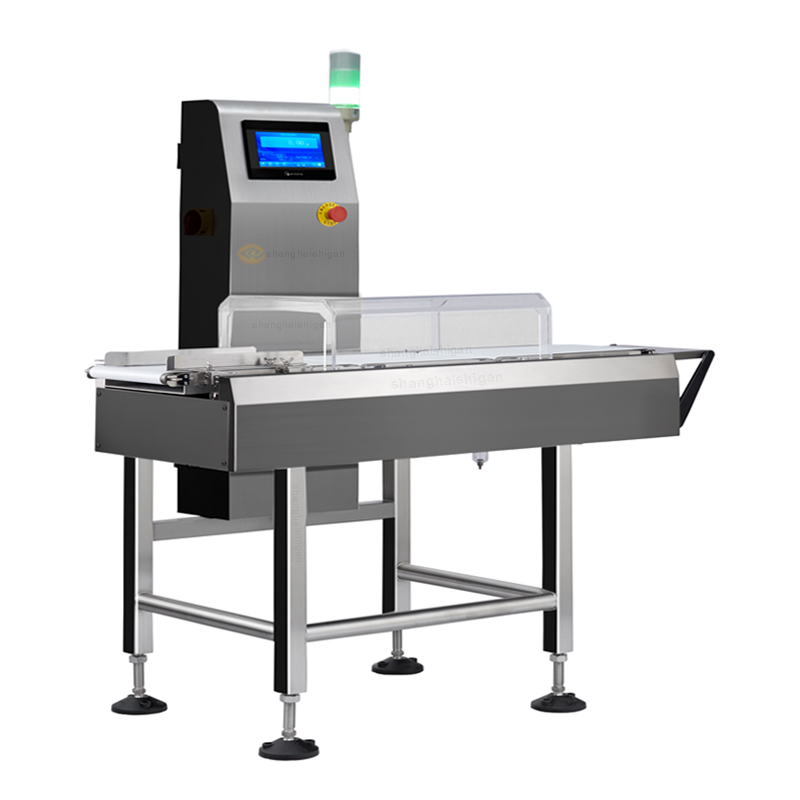 Application
Multifunctional online checkweigher is mainly used for the quality inspection and classification of the product itself on the automated assembly line, and can also be used for the detection of multiple and missing parts after the product is packaged.
It can also replace manual weighing to improve production efficiency, consistency and reliability of weighing.
It is widely used in food, medicine, stationery, daily chemical, industrial manufacturing, printing, logistics and other industries.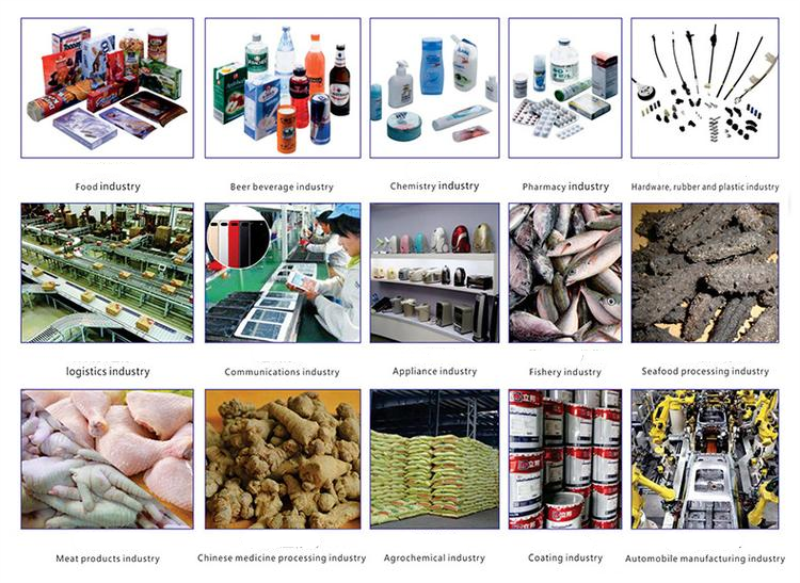 About Us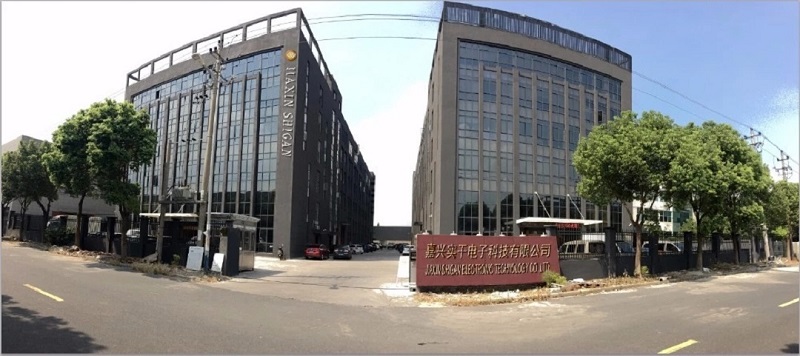 Founded in 2010, Shanghai Shigan Co., Ltd. is a high-tech enterprise specializing in R&D, production and sales of testing equipment. The company has been focusing on the development and sales of dynamic checkweighers, metal detector, weighing labeling machine and other assembly line equipment for more than ten years. It has become a well-known professional equipment manufacturer and service provider in the industry. Companies attach great importance to independent research and development ability training and technical team construction, and have formed a technical team with independent research and development capabilities. , To ensure that the company can continue to introduce new products that meet customer needs.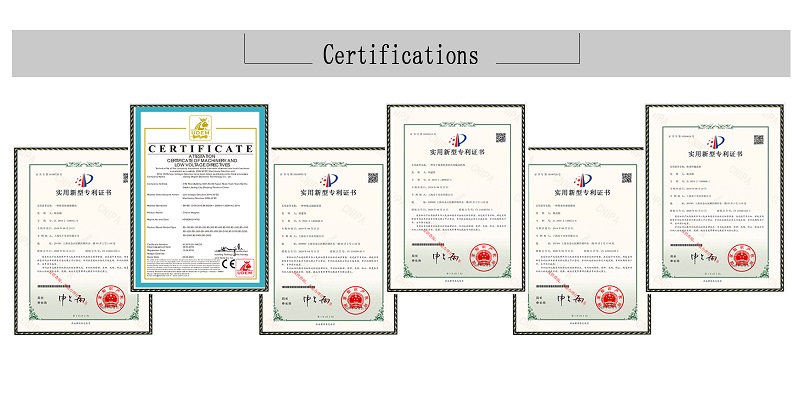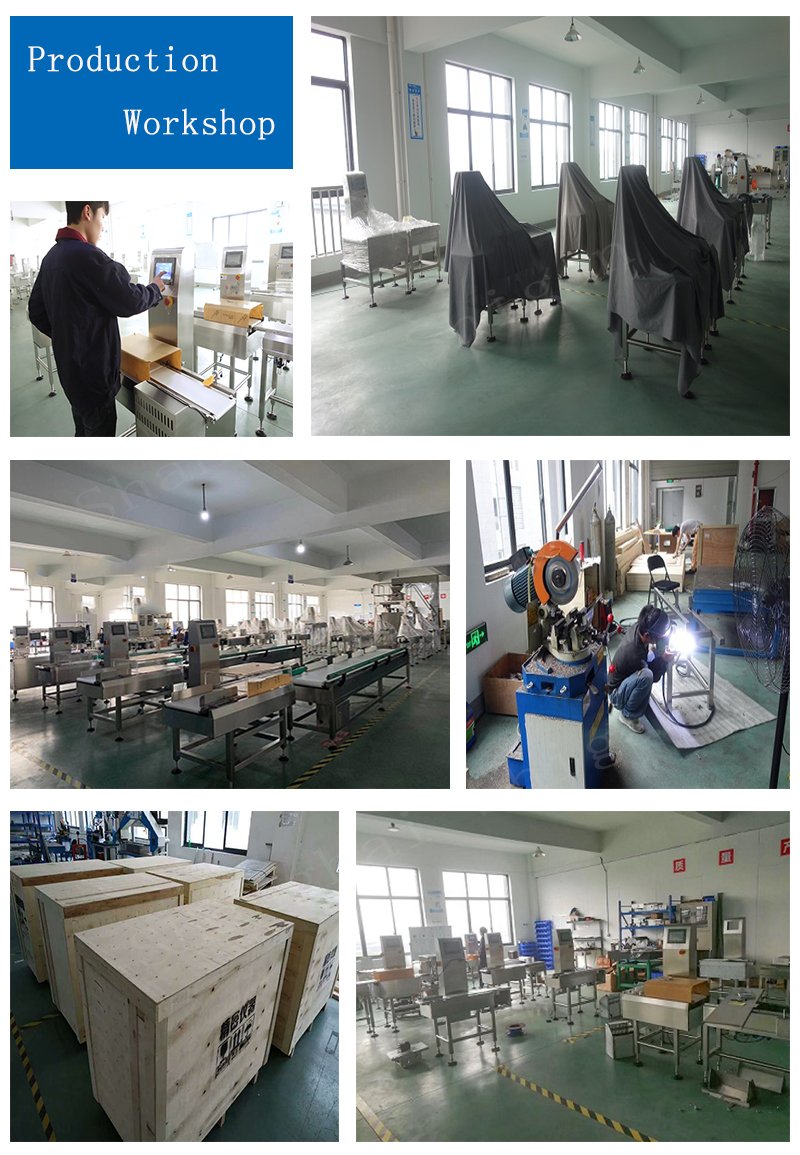 Packing Detail:

Each Machine with plastic film package first, then placed in a wooden case, wooden case with a foam filling.
We loaded the truck with heavy trucks for loading the cargo to the harbor terminal.At the dock we pack the goods in containers and ship them abroad.
Delivery Detail :
Shipped in 25 days after payment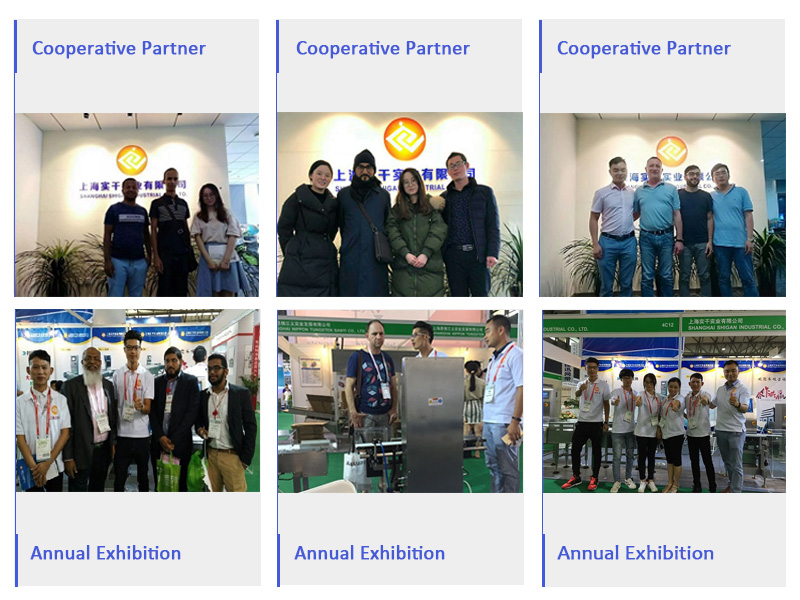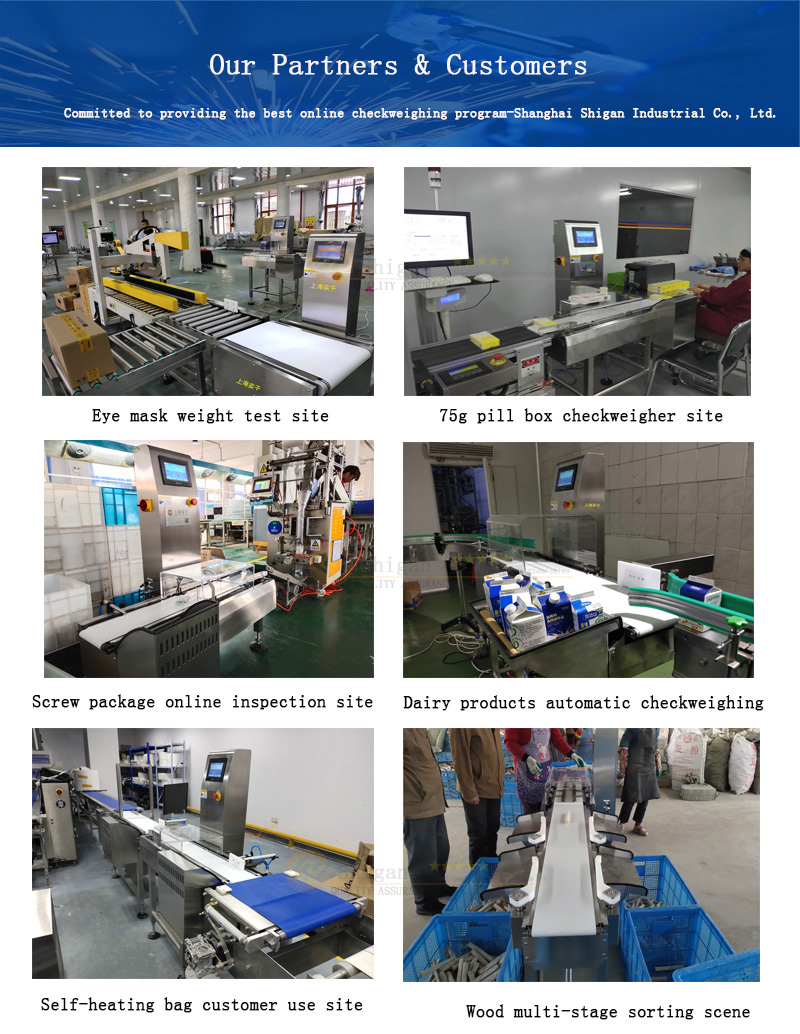 After Sale Service
1. Service tenet: fast, decisive, accurate, thoughtful and thorough
2. Service goal: service quality wins customer satisfaction
3. Service efficiency: If the equipment fails during the warranty period or outside the warranty period, our company will arrange maintenance personnel to provide maintenance services for customers within 24 hours after receiving the notice.
4. Service principle: The product warranty period is one year. During the warranty period, our company will repair the parts damaged due to quality reasons for free. If the parts are damaged outside the warranty period, the provided accessories will only charge cost. If the equipment is damaged, the parts repaired or provided by our company will be calculated at the cost price.
Related Products
Weighing dynamic scan code labeling machine Digital high-precision checkweigher price
Bamboo stick weighing rejecting checkweigher Vaccine real-time online weighing machine
Food multi-stage check weight machine Assembly line high-speed metal detection machine
Hot Labels:glue,multifunctional,online,checkweigher, dynamic,weight,recheck,sorting,check weigher,factory,Medan