Products Description
Pigment weight checker adopts continuous dynamic automatic weighing method to detect the weight of items, and is equipped with an automatic sorting mechanism, so as to realize high-speed and high-precision weight detection and sorting on the assembly line. The digital high-precision checkweigher can be sorted according to the weight that meets the customer's requirements.For further information about our machine, or if you would like one of our professionals to contact you, please do not hesitate to contact us.
Specification Parameter
Type SG-150P
Weighing Range 4-600g
Limited of product L: 100 W:150 H: 250mm
Accuracy ±0.1g Depends on product
Division Scale 0.1g
Belt Speed 0- 65 m/min
Max Speed 150 pcs/min
Belt Width 150mm
Machine Weight 65kg
Power Supply AC 110/220V ±10% 50HZ
Power 100W
Main Material SU304 stainless steel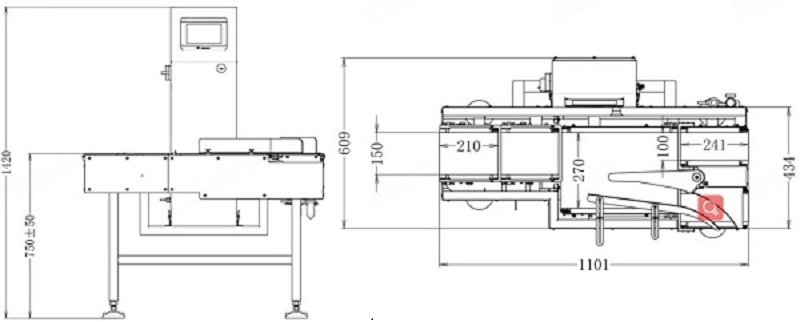 Main Advantages
7-inch color touch screen display, user-friendly man-machine dialogue interface, very convenient operation;
Select the special digital weighing module for high-speed sorting scale and imported high-precision sensor, stable weighing;
Conveyor belts and timing belts are imported brand products with long service life;
Modular conveyor belt design, easy to disassemble and replace the belt;
Chinese display operation window, professional sorting machine use program, powerful application function;
With statistical display of qualified and unqualified numbers, and data recording function;
With the function of memory and recall of the set data group, it is convenient to operate;
The setting of secondary operation authority facilitates management and reduces errors;
Real-time indication of HI, OK, and LO status;
The reject device is a push rod method to reject unqualified products;
The storage table for unqualified products adopts slope-type free roller line
Complete solution and product portfolio line: It can be equipped with gold inspection machine and X-ray machine to achieve strict quality control;
Optional: alarm indicator, printer and other accessories;
Optional: PC communication port, U disk data storage and other data interfaces.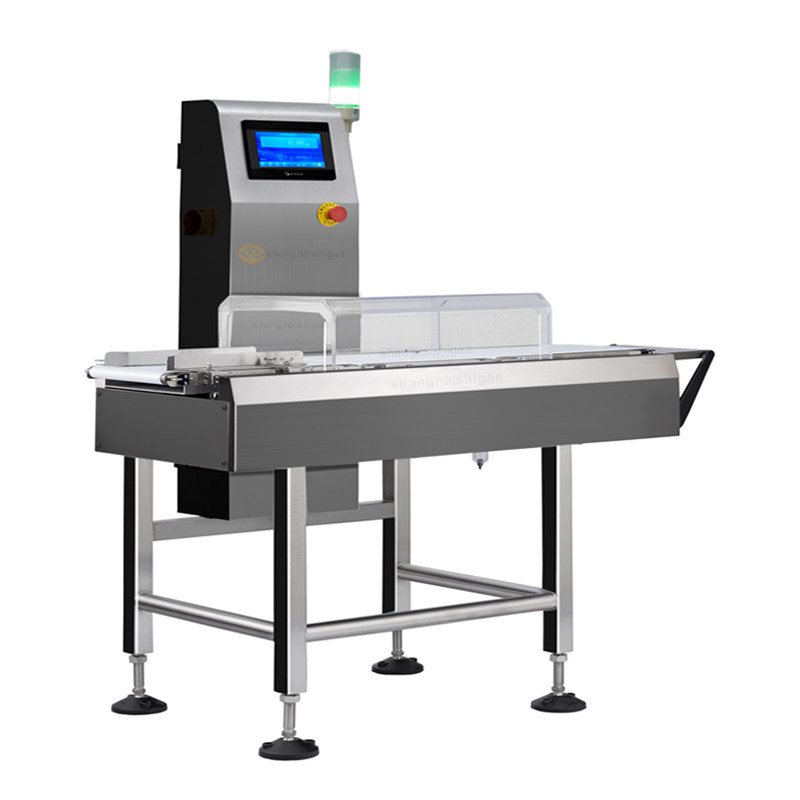 Application
Applicable to: detection of missing packaging of packaging bags and boxes in food, chemical, plastic, electronics, machinery and other industries.

Automatically check whether the weight of the packaged product is qualified, and alarm, shut down or reject the unqualified product.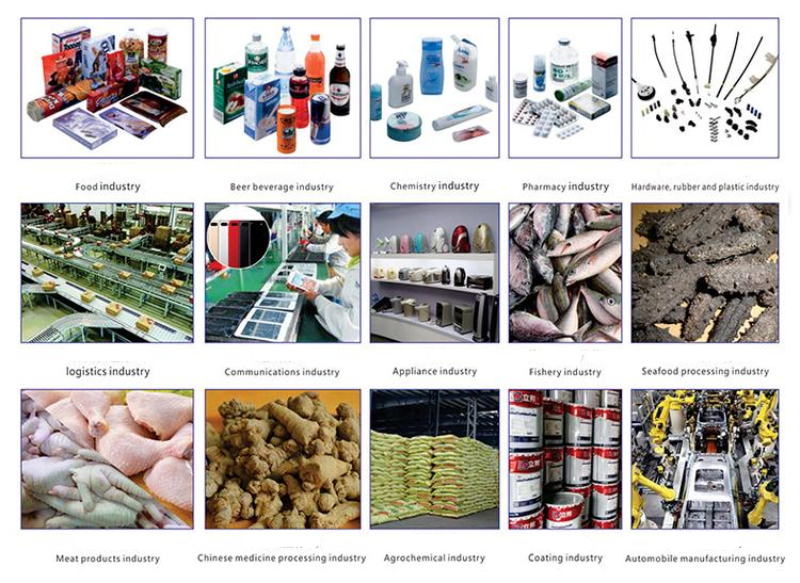 About Us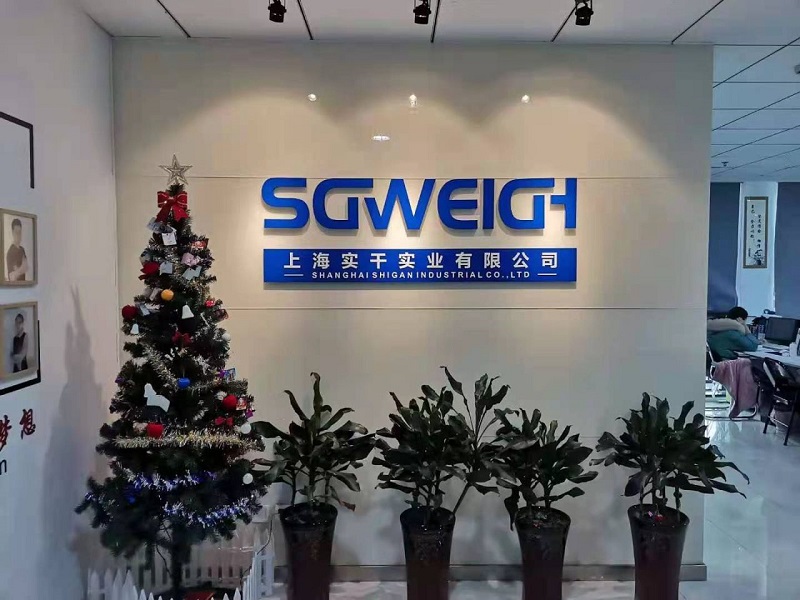 Shanghai Shigan Co., Ltd. is a packaging machinery automation equipment manufacturer integrating R&D, design, production and sales. Located in the developed area of the machinery industry-Shanghai, China, it upholds "Excellent Service, Good Quality". The company has complete equipment and independently produces various mechanical transmissions and hardware accessories. The courage to research innovative technology and continuous improvement has won unanimous praise from the majority of enterprises. Shanghai Shiqian has always been committed to the R&D and manufacturing of a series of packaging testing equipment such as online checkweighers, metal detectors, weighing and labeling machine, etc., bringing products that balance performance and price To every corner of the world.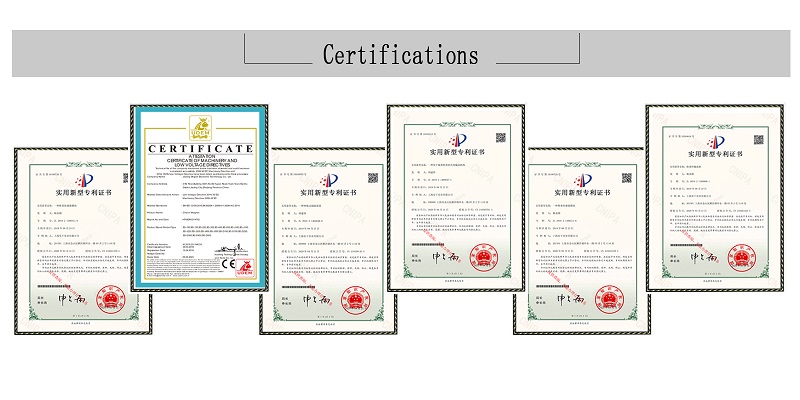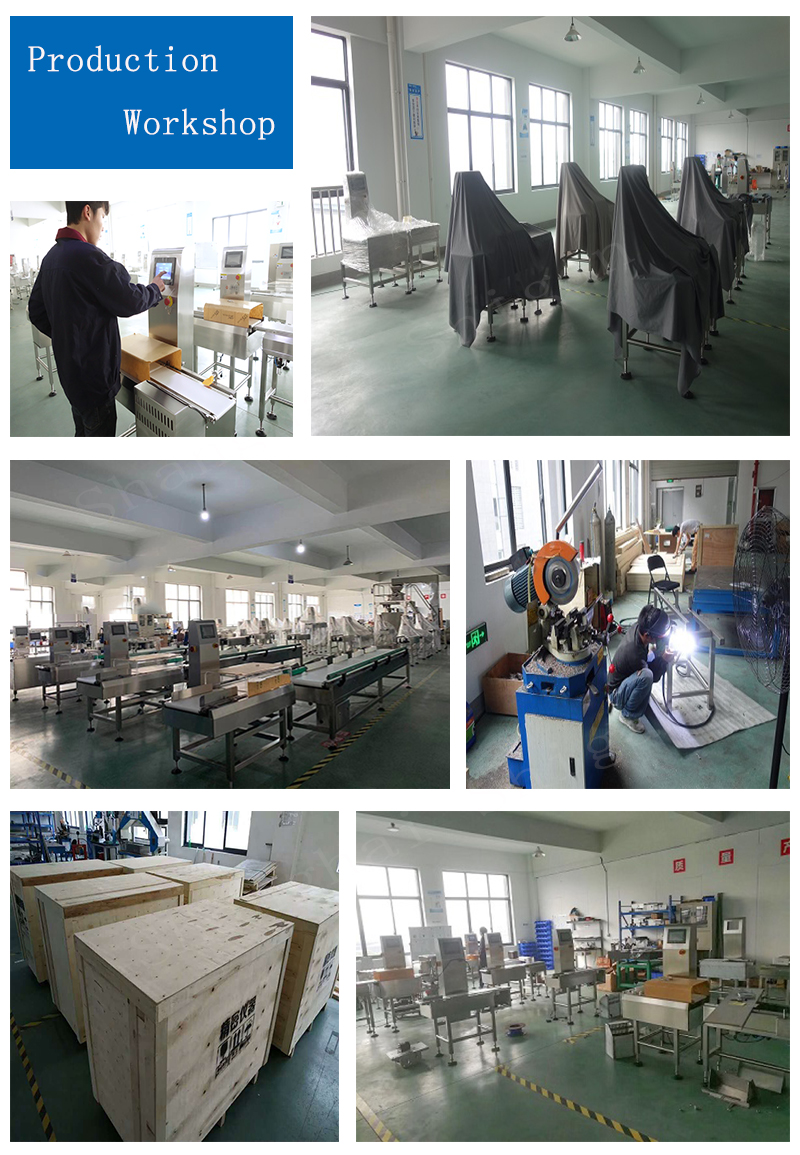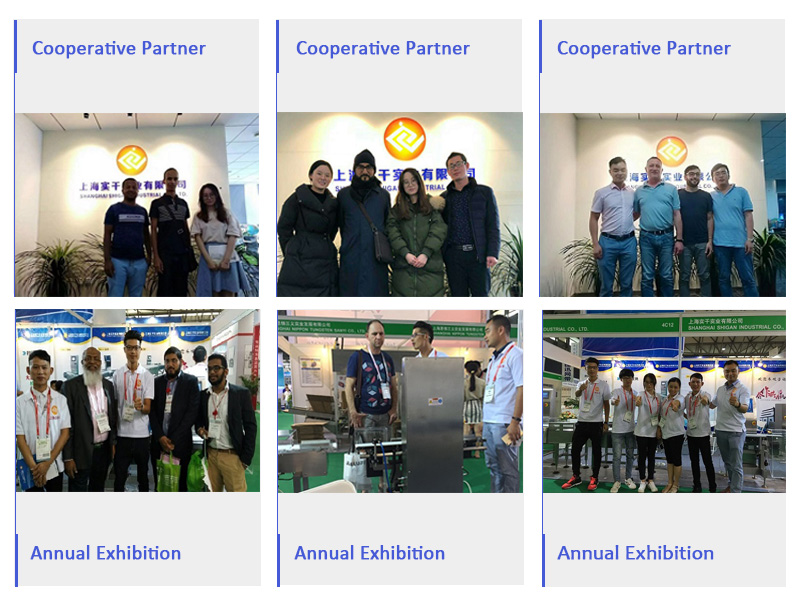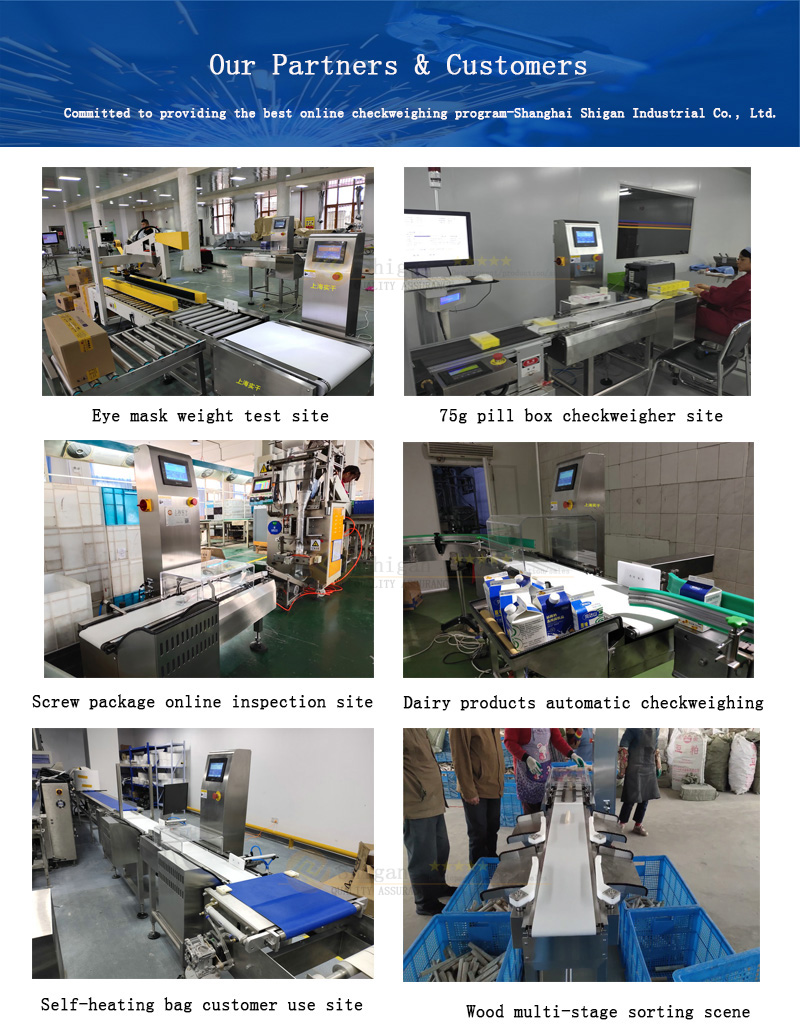 After Sale Service
In line with the business tenet of "providing customers with satisfactory products and services", Shanghai Shigan Industrial Co., Ltd. solemnly promises: while ensuring the advancement, reliability, and stability of the equipment, it will continue to improve the quality of service, from sale to After-sales delivery, commissioning and opening, equipment maintenance and management, technical services, user technical training, etc., ensure that customers can get good services and make customers satisfied and assured.
1. Ensure that the equipment packaging meets the requirements of moisture-proof, rain-proof, rust-proof, anti-corrosion and earthquake-proof, and the identification is clear and correct, so that the goods can be delivered to the site safely and in time.
2. High-quality and fast technical services: In order to better ensure the normal operation of the equipment, answer questions raised by users in a timely manner, and help users solve problems, the company's maintenance center has a 24-hour call service to ensure that users are using the equipment. Get timely technical support.
3. Free debugging and activation for users.
Related Products
Bamboo stick weighing rejecting checkweigher High-precision automatic check weight machine
Grapefruit sorting equipment checkweigher price Food double-probe metal detector
Dynamic checkweigher with clamping conveyor Checkweigher for multiple or missing gloves
Hot Labels:adjustable speed,belt,scale,pigment,weight checker, digital,high-precision,checkweigher, price