The online checkweigher produced and sold by Shanghai Shigan is mainly used to detect whether the weight of the products on the assembly line is qualified, and automatically remove the unqualified products. Our online dynamic checkweigher is widely used in food, pharmaceutical, daily chemical and other industries, and is well received by users Continuously.
A cosmetics company purchased an online checkweigher from our company to check whether the weight of hand cream is qualified, to prevent unqualified hand cream from flowing into the next process, causing unnecessary production waste and avoiding weight Unqualified hand cream flows into the hands of users, causing user complaints or batch returns;
Use online checkweigher to eliminate unqualified weight hand cream customer case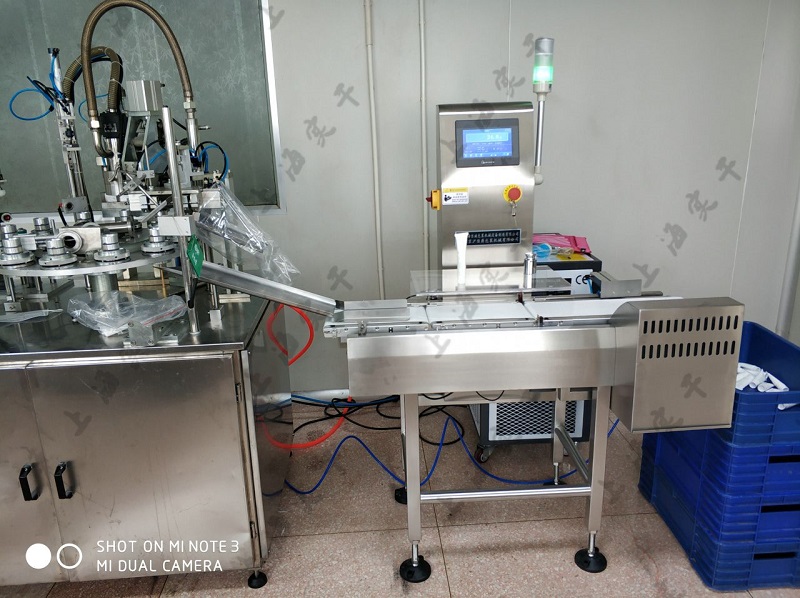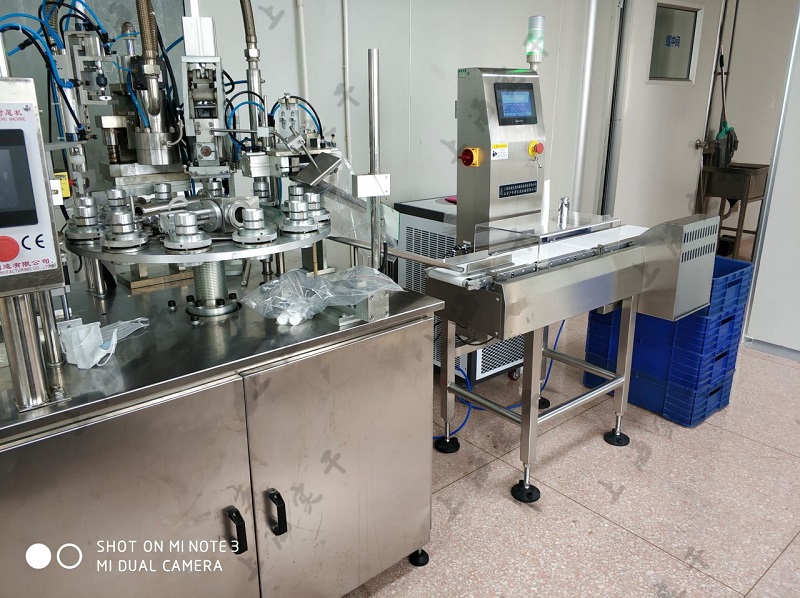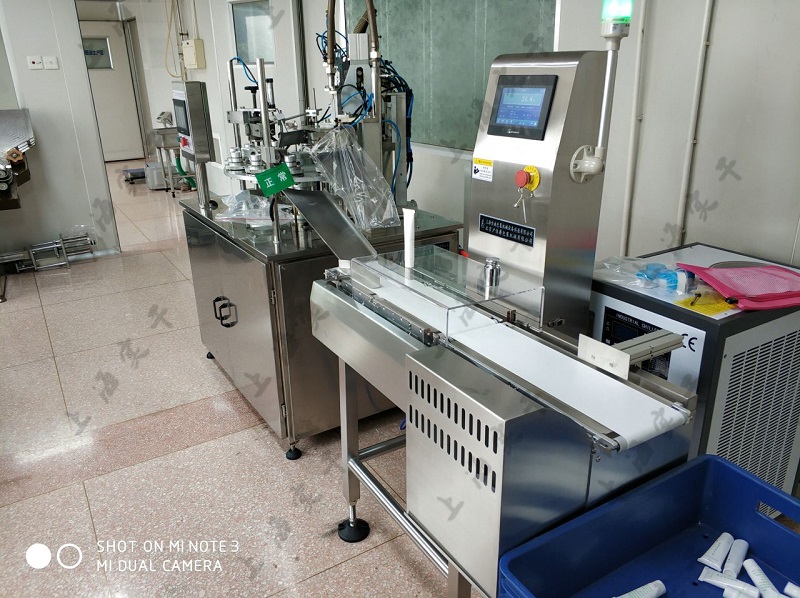 Purchase our online checkweigher. The automatic checkweigher will be debugged according to your requirements before leaving the factory. You can install it directly after receiving the goods. In addition, our technicians will train and teach operators to debug the machine, and our company will check it online The heavy scale has realized the wireless debugging function, and it can also be debugged for customers in remote places, so remote users will not worry about after-sales problems;If you have any questions,please contact me!
Related Products
Juice beverage online checkweigher Digital conveying checkweigher metal detector
Inline check weight machine price Caviar multi-stage check weight machine
Multifunctional industrial checkweigher Fast food dynamic sorting checkweigher