Products Information
The high-precision metal detection machine produced by Shanghai Shigan factory can detect all metal impurities, including iron, stainless steel, copper, aluminum, etc., from the finished packaging or bulk materials, even if the fine metal is embedded in the product, it can be identified. This Food/pharmaceutical metal detector is used to detect metal impurities mixed into products or raw materials during the production and processing process. Improve product safety factor and improve the quality of enterprise products.For further information about our machines, or if you would like one of our professionals to contact you, please do not hesitate to contact us.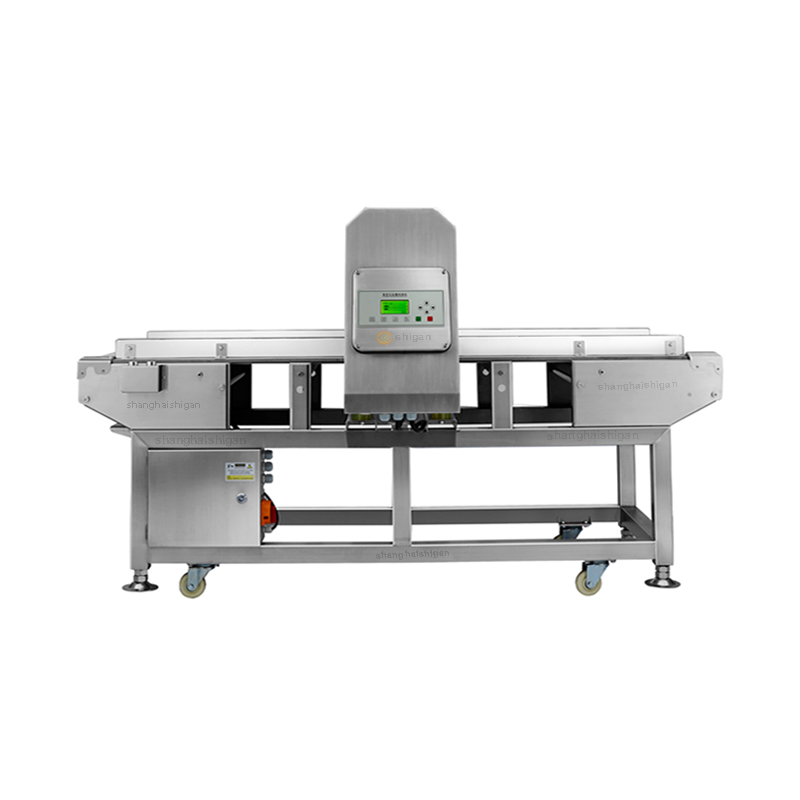 Specification Parameter
Name: metal detector
Type : SG-8500
Main material: SUS Stainless steel (304)
Sensitivity: (Depend on the detection height)
Detection Width: 300mm 400mm 500mm
Detection Height: 100 mm 120 mm 150 mm 200 mm
Belt Height: Customized
Max Belt speed : 25m/min
Material for conveyor belt: Food grade PU belt,
Display and operation mode: LCD flat key input
Frequency: About 90 W
Powder: AC 110V/ 220V 50-60 Hz
Alarm way: Alarm, belt stop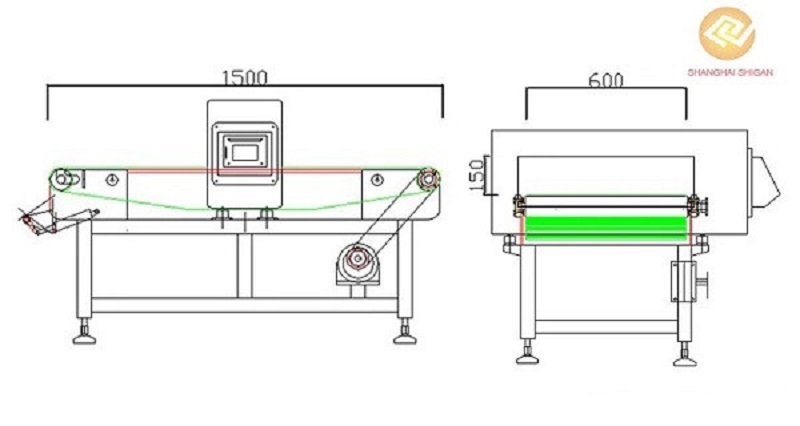 Main Advantages
1. Reverse detection: using high-precision imported radio switch, with curve fitting algorithm, can accurately complete reverse detection
2. In-depth customization capability: It can be equipped with a scanning gun to meet various special requirements for in-depth customization and function development
3. Easy and intelligent operation: wide LCD and wizard interface, users can easily set up and operate
4. Reliable data: FRAM storage technology is used to ensure system parameters and data
5. Advanced manufacturing technology: the metal detector adopts all stainless steel probes and frames, and a variety of protection levels are available for customers to choose from, adapting to various production environments
6. Conveyor belt deviation prevention design: The metal detector adopts a special conveyor belt deviation prevention design scheme, which effectively avoids the conveyor belt deviation
7. Abundant peripheral interfaces: RS-485 data communication, PLC programming node, printer output can be configured, which can provide real-time data for the production management system for remote control, analysis and monitoring, and provide valuable traceability information
8. Rejection device: equipped with blocking arm type, blowing type, flap type, push rod type and other rejection devices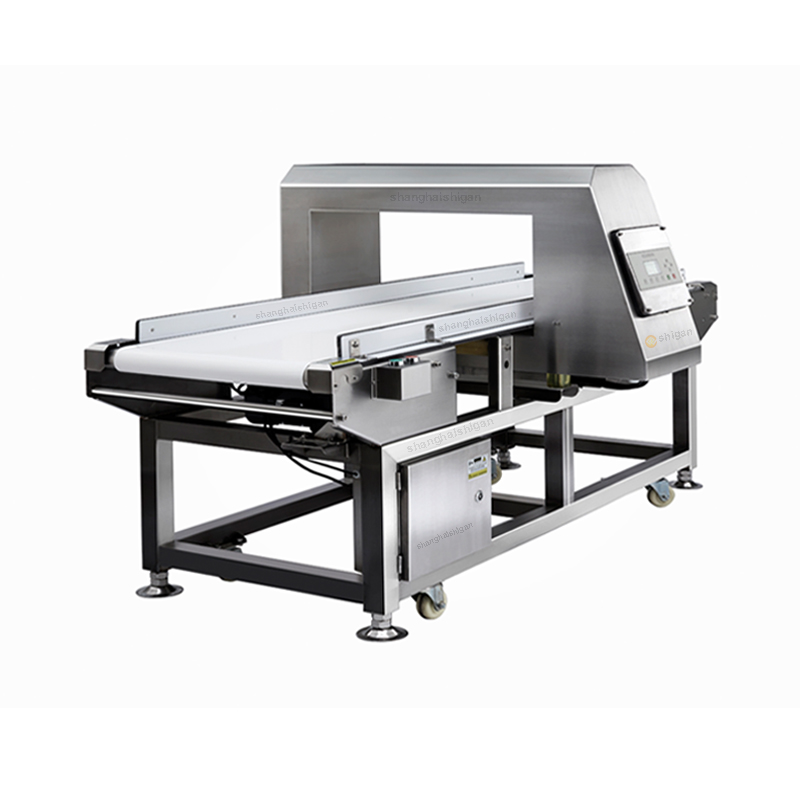 Application
This high speed metal detector is used to detect metal impurities and metal foreign bodies in food, bread, buns, steamed bread, dumplings, biscuits and other products, as well as drugs, toys, clothing, shoemaking, chemical, leather, knitting and other industries.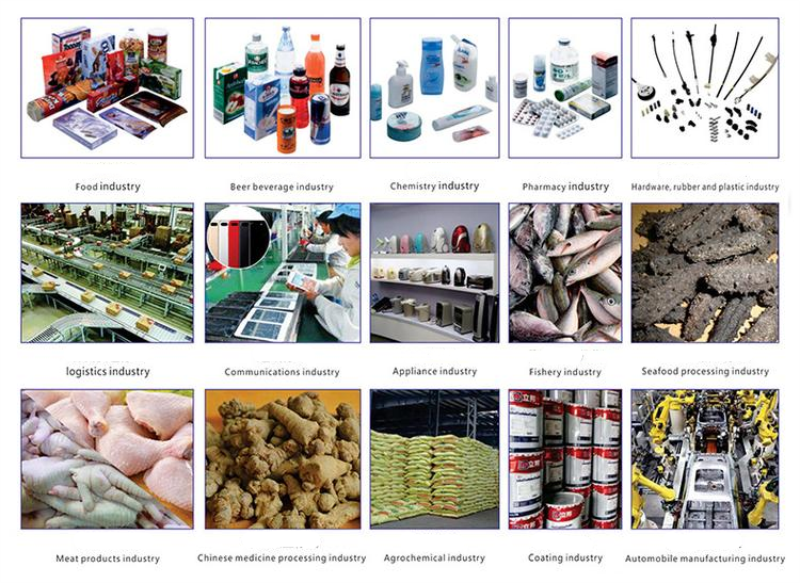 About Us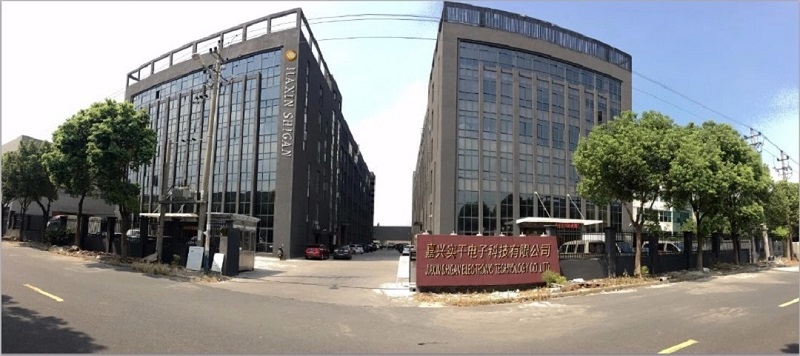 Shanghai Shigan Industrial Co., Ltd. is located in the beautiful scenery of Shanghai, China. It has been engaged in the production and development of assembly line packaging weighing equipment since 2010, and has obtained CE certification and a number of professional certificates. The company has always been adhering to the "innovative, high-quality, and efficient" business philosophy. Provide you with perfect, high-quality products and services. Now our company's products have been sold all over the world, and have gained the trust and praise of countless customers!
Our main products are: automatic checkweighers, digital metal detectors, weighing labeling machine,weighing metal detector, and a series of assembly line packaging testing equipment.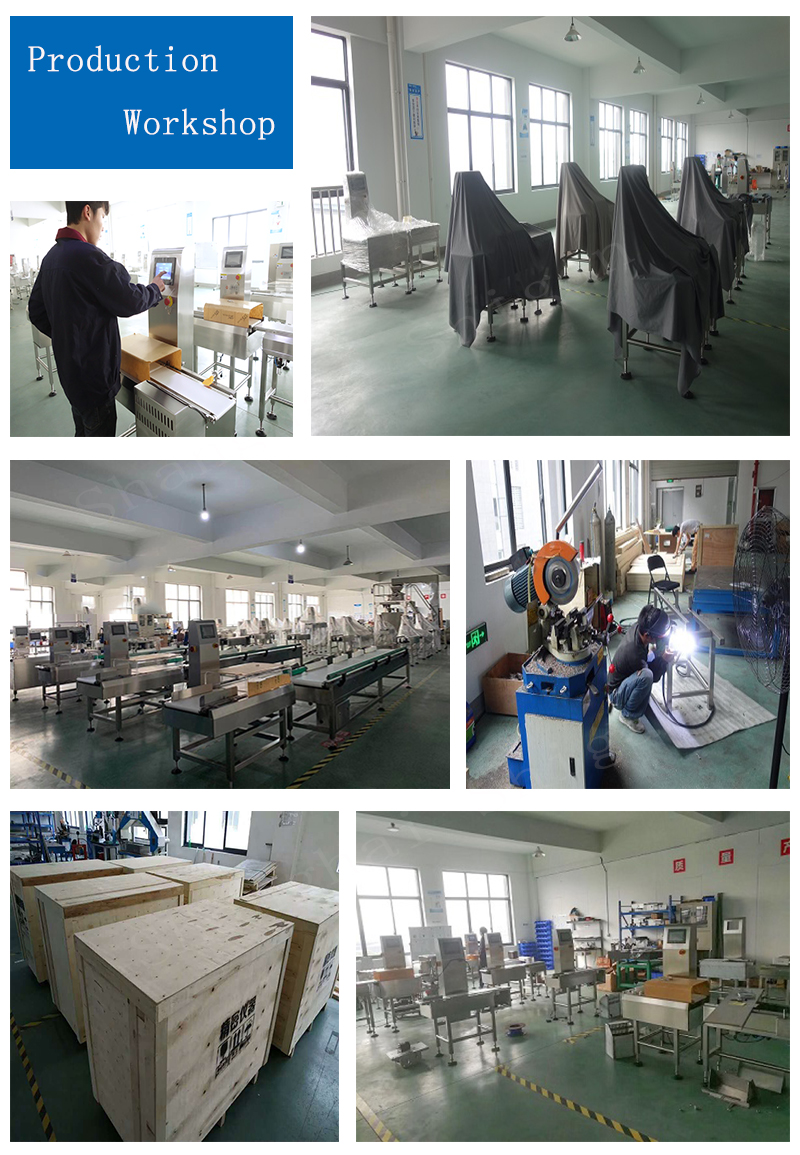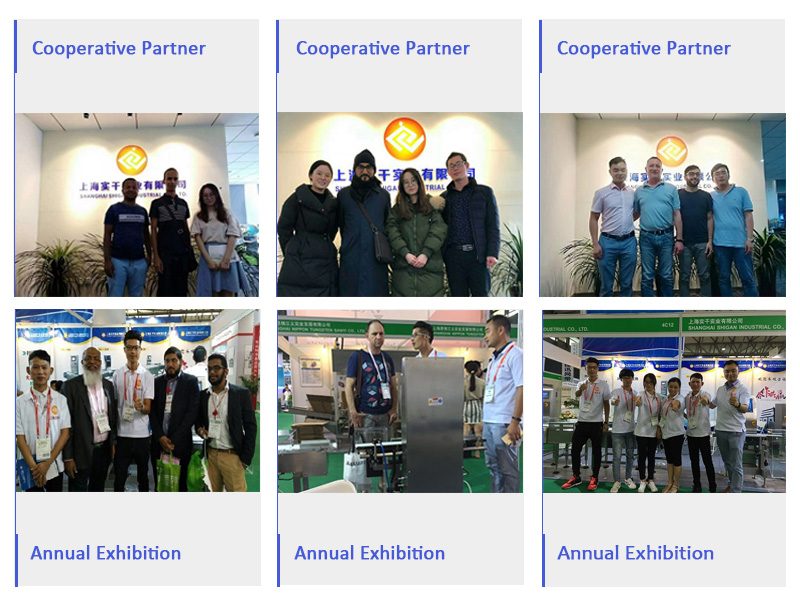 After Sale Service
Intelligent computer weighing labeling machine Power roller checkweigher manufacturer price
Hardware jewelry online eliminate checkweigher High-precision weight sorting checkweigher
Reject check weigher for unqualified products system Walnut empty shell weight sorting checkweigher
Hot Labels:food,pharmaceutical,safety,metal detector, high-precision,metal detection machine,bagged products,supply