Products Information
The automatic sorting checkweigher adopts a self-guided sorting mechanism with fast sorting speed and adjustable conveyor speed, which can meet site requirements and effectively ensure work accuracy. The reject check weigher for unqualified products has a powerful data statistical storage function, which can pre-store 200 formula data and store tens of thousands of records.For further information about our machine, please do not hesitate to contact us.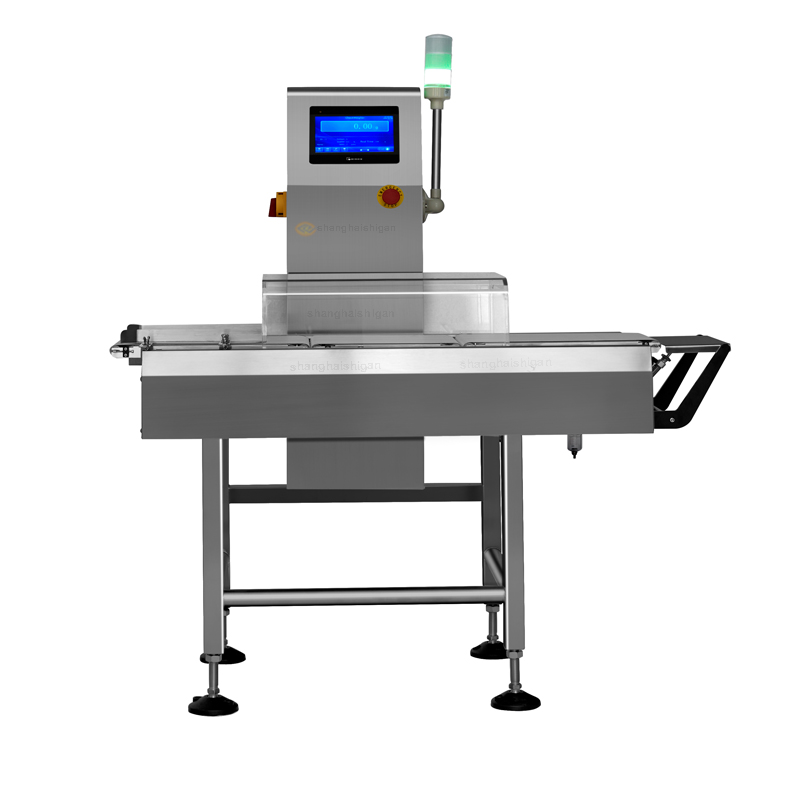 Specification Parameter
Type SG-150P
Weighing Range 4-600g
Limited of product L: 100 W:150 H: 250mm
Accuracy ±0.1g Depends on product
Division Scale 0.1g
Belt Speed 0- 65 m/min
Max Speed 150 pcs/min
Belt Width 150mm
Machine Weight 65kg
Power Supply AC 110/220V ±10% 50HZ
Power 100W
Main Material SU304 stainless steel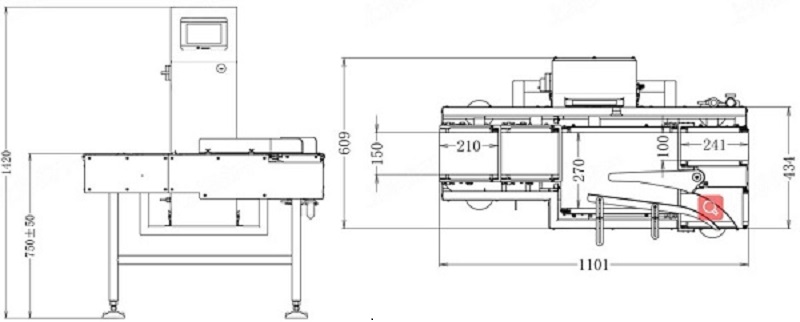 Main Advantages

High precision: use imported high-speed weighing module and weight sensor to ensure detection accuracy
Simple structure: The whole machine is made of stainless steel. The structure is simple and easy to maintain and maintain. It conforms to GMP and HACCP specifications.
Convenient operation: Schneider touch screen is used for simple operation, intuitive display and support for multiple languages (default Chinese and English)
Convenient external connection: It can be connected to other equipment in the production line, such as printer labeling machine and inkjet printer, etc.
Wide range of uses: for the weight detection of bagged filling products, a variety of rejection methods can be selected (dial lever type, air blowing type, push can type, etc.
Automatic feedback function: It can feed back the packaging accuracy to the front-end equipment signal in time to adjust the feeding status of the connected equipment
Application
High quality automatic sorting checkweigher is mainly used for automatic weight detection, upper and lower limit discrimination or weight classification selection on various automated assembly lines and logistics conveying systems. It is widely used in online detection in the pharmaceutical, food, toy, hardware, chemical and other industries. In addition, it can directly replace manual weighing to improve production efficiency, consistency and reliability of weighing.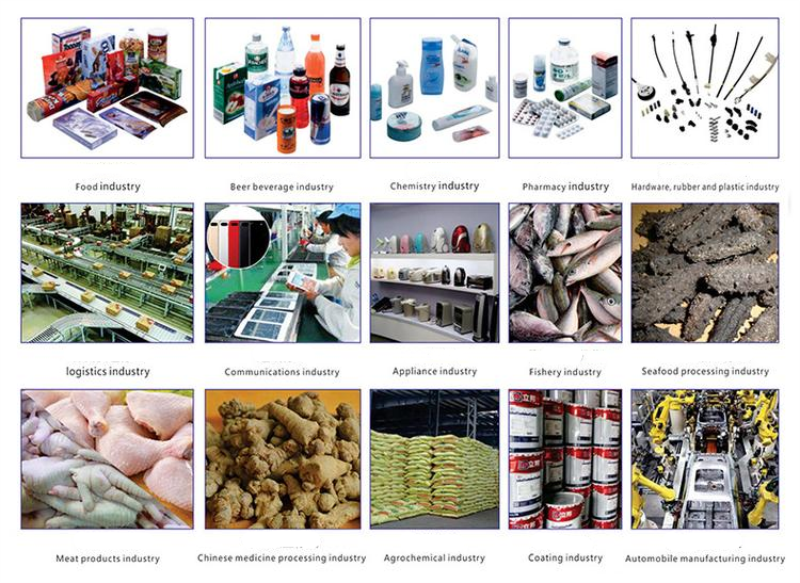 About Us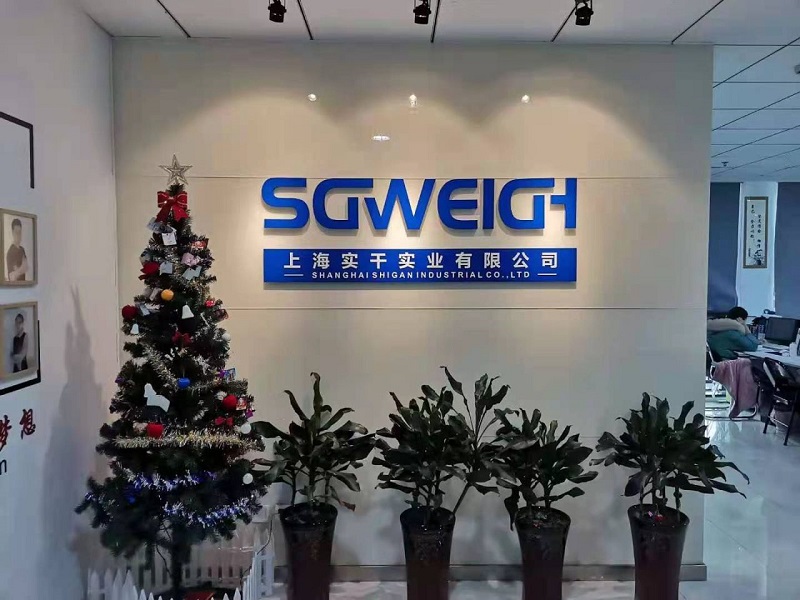 Shanghai Shigan Co., Ltd. was founded in 2010 and is located in Shanghai. Shanghai Shigan has an independent large-scale R&D institution, a complete manufacturing system and a huge marketing service network. It is an international assembly line packaging and testing equipment manufacturer integrating R&D, manufacturing, marketing and service. At present, our products have passed the CE EU certification and exported to Europe, the United States, Singapore, Thailand and other countries and regions. The products are widely used in food, medicine, daily chemical, chemical, agricultural and veterinary medicine industries. Over the years, the company has continued to carry out technological transformations, and the quality of its products has been significantly improved, which has been highly recognized by customers at home and abroad. The main products are: automatic checkweigher, digital metal detector, weighing labeling machine, weighing metal detection machine, etc.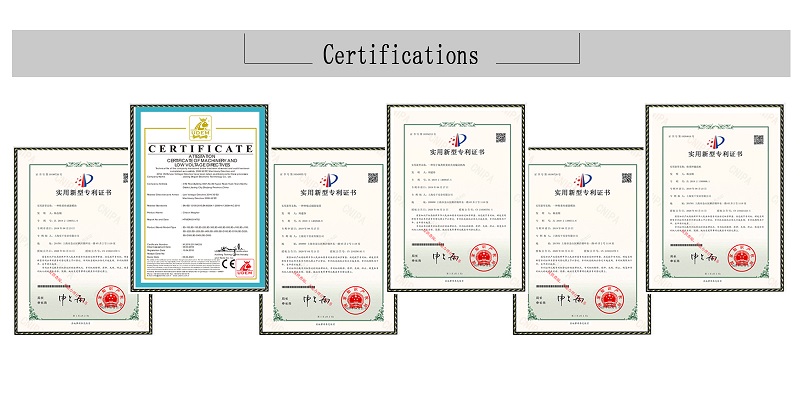 After Sale Service
1. Service tenet: fast, decisive, accurate, thoughtful and thorough
2. Service goal: service quality wins customer satisfaction
3. Service efficiency: If the equipment fails during the warranty period or outside the warranty period, our company will arrange maintenance personnel to provide maintenance services for customers within 24 hours after receiving the notice.
4. Service principle: The product warranty period is one year. During the warranty period, our company will repair the parts damaged due to quality reasons for free. If the parts are damaged outside the warranty period, the provided accessories will only charge cost. If due to human factors If the equipment is damaged, the parts repaired or provided by our company will be calculated at the cost price.
Related Products
60g nut high speed check weight machine High-speed weight checker timely quotation
Squid multi-stage sorting check weigher Paper cups online missing detection check weigher
Food weight sorting check weigher Dynamic weight recheck sorting checkweigher factory
Hot Labels:high quality,automatic,sorting,checkweigher, reject,check weigher, unqualified products,system