Products Information
The dynamic checkweigher is embedded in the production line to automatically check NG products. This capsule checkweigher is mainly used for automatic weight detection, upper and lower limit discrimination or weight classification selection on various automated assembly lines and logistics conveying systems. The automatic check weight machine replaces manual sorting, reduces labor costs, improves production efficiency, and optimizes the production process.You are welcome to contact us at any time for further information.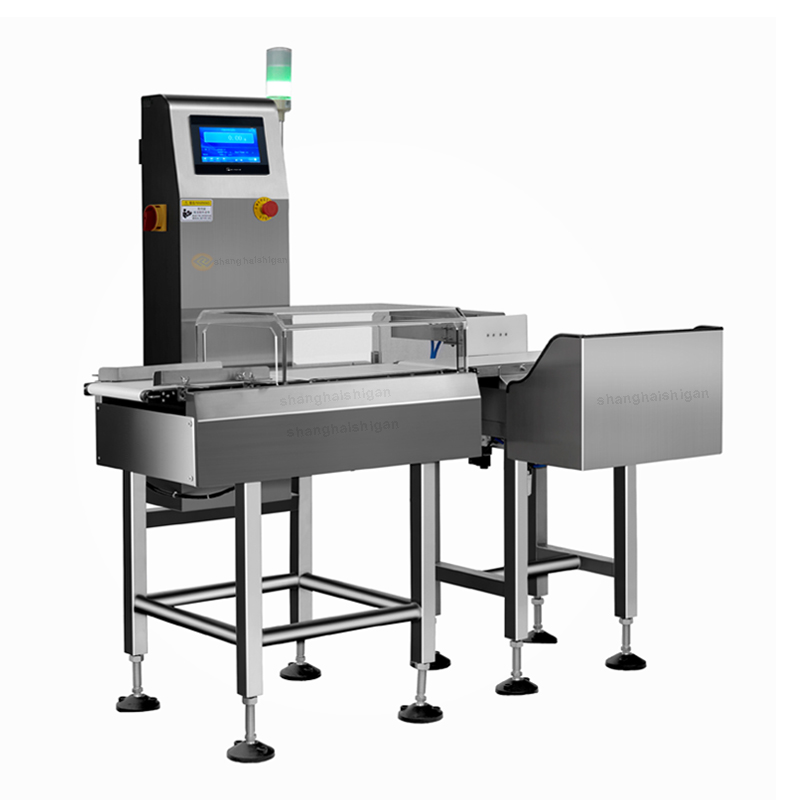 Specification Parameter
TypeSG-300
Weighing Range5-3000g/5000g
Limited of productL: 350 W:300 H: 3mm
Accuracy±0.5-1g Depends on product
Division Scale0.1g
Belt Speed0- 60 m/min
Max Speed80 pcs/min
Belt Width300mm
Machine Weight80kg+44kg
Power SupplyAC 110/220V ±10% 50HZ
Power100W
Main MaterialSU304 stainless steel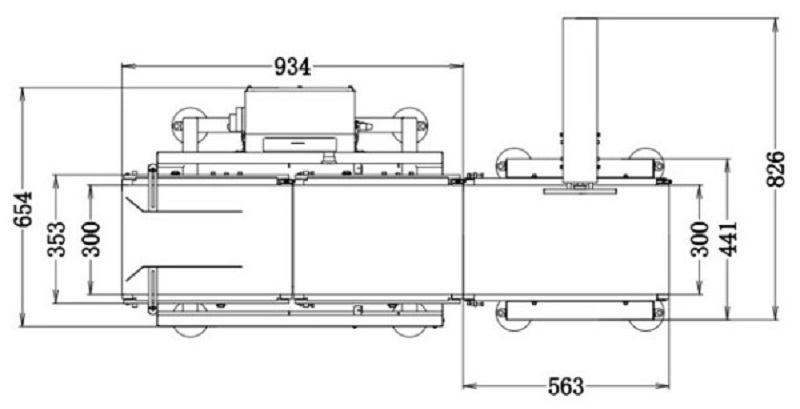 Main Advantages
1. The flexible and independent modular design is easy to integrate into the existing production line: all parts of the weight sorter have been installed when the weight sorter is delivered, and you can use it after receiving the goods by simple assembly, and the weight sorter occupies The area is small, so you hardly need to redesign the production line on a large scale. This can minimize downtime, shorten project completion time and significantly reduce costs.
2. Easy-to-use touch screen man-machine interface: simple and advanced touch screen intuitive and easy-to-use man-machine interface. The classification area configuration is simple and easy to operate, which can minimize the training time and cost of operators.
3. High quality guarantee: the photoelectric sensor and weight sensor and the specially designed sorting device (accurate and timely controlled by the sorting mechanism of the system) will gently sort your products to the correct grade, thereby minimizing your product damage risk.
4. The weight sorter supports strict hygienic standards and a bad production environment: The weight sorter adopts stainless steel structure and imported from Italy and conveyor belts, suitable for humid production environments, and meets strict hygienic standards, modular The structure design is convenient for daily cleaning operation software function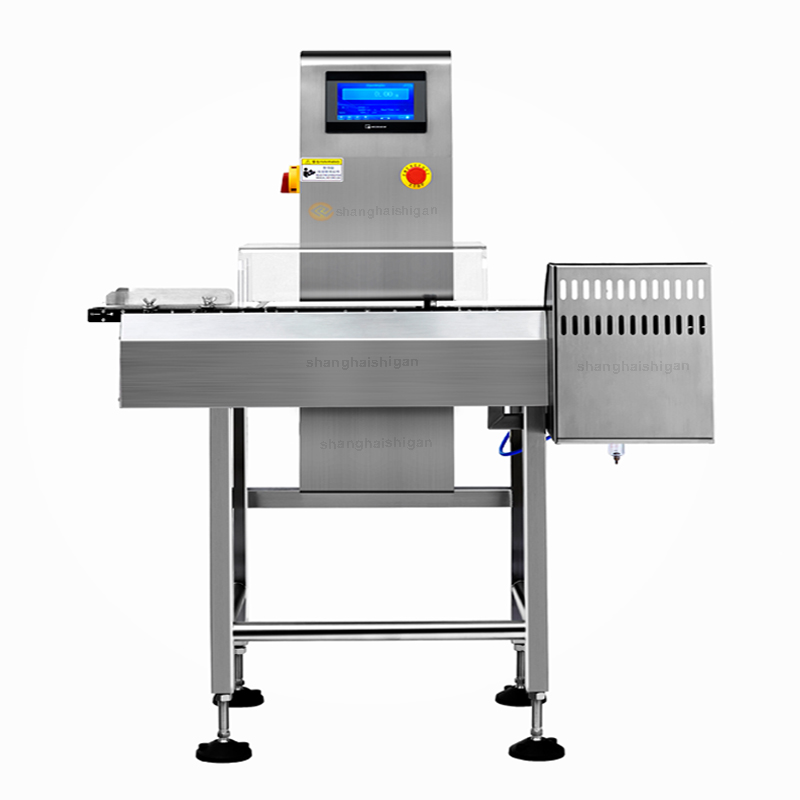 Application
The automatic checkweigher is mainly used for online detection and selection in the pharmaceutical, food, toy, hardware, chemical and other industries.
1. Check the weight of the product, and eliminate the overweight and underweight products;
2. Check whether the product is missing parts, such as whether there is a lack of instructions in the medicine box, whether the tablets are missing in the box, etc.;
3. Detect whether the product has foreign matter, such as the product contains iron wire, lead, copper, stainless steel and other metals and metal impurities;
4. Products can be classified by weight, such as seafood, aquatic products, poultry, fruits and vegetables, etc. by weight.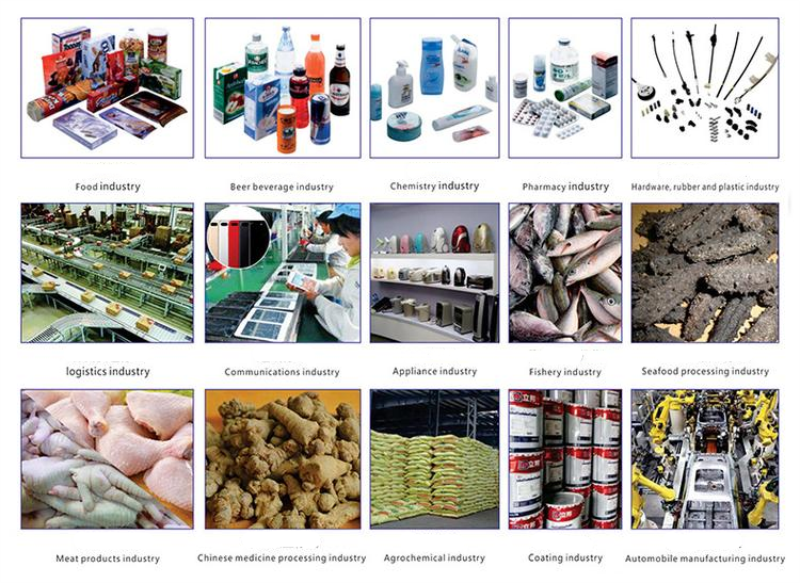 Company Profile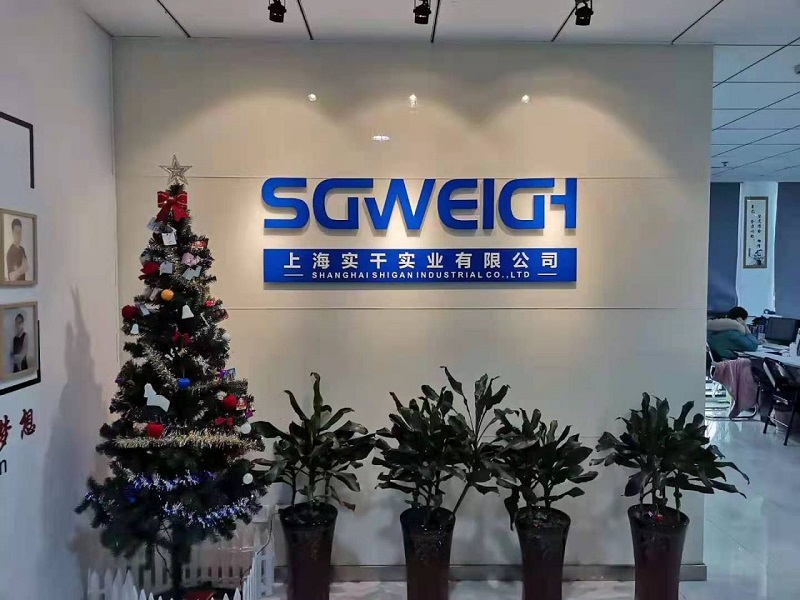 Shanghai Shigan is located in Shanghai, China. It has a young team that specializes in the development and production of weighing machinery and equipment for medicine, food, pesticides, daily chemicals, and chemicals. Introduce domestic and foreign technology and continuously improve products. Our products are sold all over the country and exported to America, Europe, Africa, the Middle East and other parts of the world. Product quality tracking service, free maintenance during the warranty period, and lifetime maintenance. Our main products: online checkweigher A series of assembly line packaging testing equipment .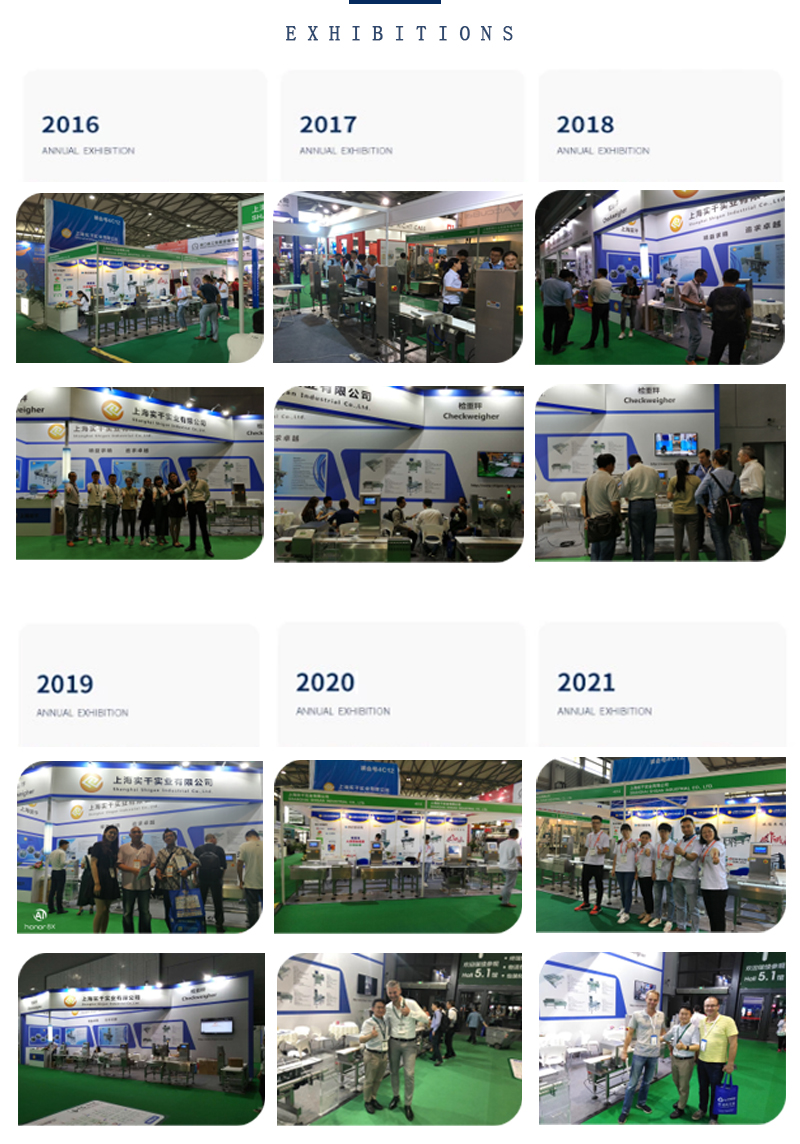 After Sale Service
For many years, Shanghai Shigan Industrial Co,.Ltd has been serving customers in various industries. After research and exploration, a complete product service guarantee system has been summed up to provide users with high-quality and timely pre-sales, in-sales and after-sales services:
1. Quality Assurance
Shigan guarantees that the electronic scales provided to customers are produced by the original factory, and the factory materials and accessories are complete. In order to maintain the normal operation and maintenance of the contract equipment, our company guarantees that the technical products provided are complete, clear and correct.
2. Quality assurance measures
Warranty period: Provide on-site service during the warranty period.
(1). The company has an after-sales service center, which is mainly responsible for after-sales service and technical consultation. Ensure that there are engineers to provide various technical services at any time.
(2). There are remote services on the Internet, methods to solve various problems in time, and real-time online services all year round.
Vulnerable accessories: The company reserves stocks of various commonly used accessories to ensure that the problem can be solved in a short time.
Related Products
Assembly line weight checker machine checkweigher Multiple items anti-interference checkweigher
Durable dynamic pharmaceutical check weigher Toy dynamic weighing labeling machine
Food grade conveyor belt check weigher Waterproof metal detection machine supply
Hot Labels:dynamic,capsule,checkweigher,factory,quotation,granule,medicine,automatic,check weigher,machine,manufacture