The special checkweigher for canned food packaging line is mainly used for sorting specifications or grades by weight. It is suitable for dynamic weighing of production line products, product quality and weight inspection, and is dedicated to the inspection of missing parts and missing accessories of the whole cans. Automatically reject unqualified processing and sorting equipment.
Any OEM and customer design orders are welcome! If you are interested in our products, please feel free to contact us.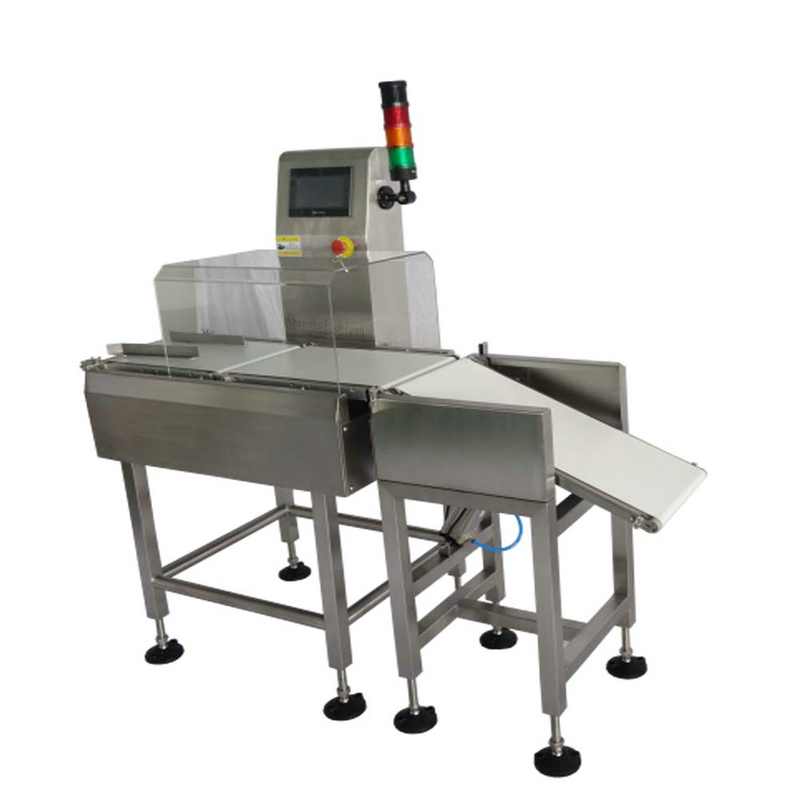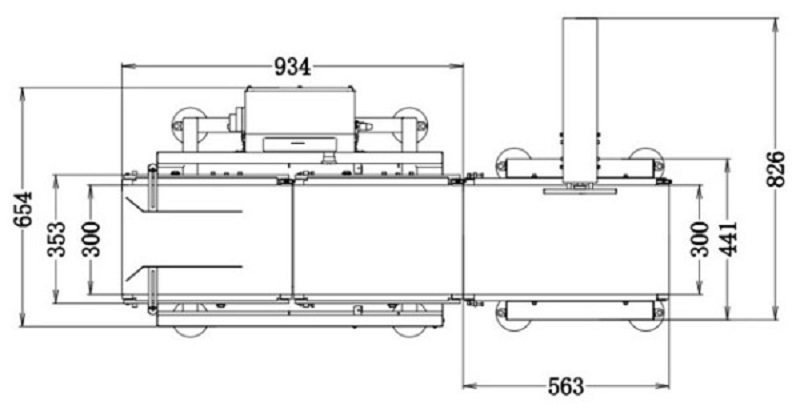 1.The highest checkweighing capacity and accuracy of the checkweigher vary according to the actual product being tested, the selection part and the application environment
2.The size is for reference only and can be customized

1. Long-term use, accuracy guarantee, no daily calibration
2. Automatic dynamic zero tracking technology
3. With built-in hinge design, there is no safety dead angle, the belt is quickly installed and removed, easy to clean and maintain
4. Professional man-machine interface design
5. Concise user parameter setting, automatic parameter adjustment, only need to enter product parameters and weighing requirements to complete the parameter setting
6. Accurate and efficient removal mechanism
7. Humanized function, product database can store 1000 kinds of products
8. The password protection function ensures that unauthorized personnel cannot change the data
9. With data statistics function, support data export, USB and Ethernet interface

It is widely used in food, medicine, daily chemical, industrial manufacturing, printing, logistics and other industries.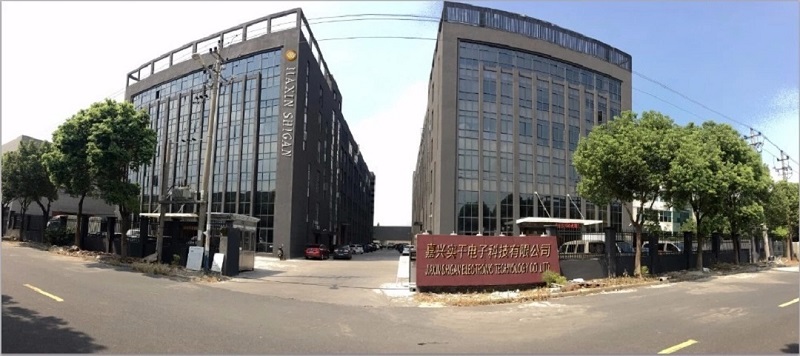 With the rapid development of various industries and stricter quality control, relying on our core technology research and development capabilities, Shanghai Shigan has developed and released various online dynamic automatic weighing and sorting machines, metal detectors and combination units to meet the current And future market demand. With flexible customization capabilities, through the use of the latest load cell DSP technology, compact design, high speed, high precision, stable operation, easy operation, various rejection systems, can be integrated with upstream and downstream equipment into a complete packaging line, Can be widely used, such as bag, bottle, tray, can or box packaging, medicine or seafood sorting, toy inspection, etc.; this will help strengthen quality control, increase production capacity, reduce maintenance, reduce labor, and improve production and management effectiveness.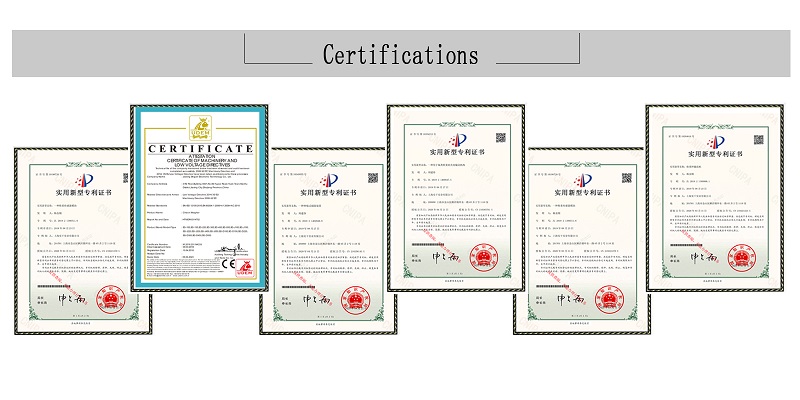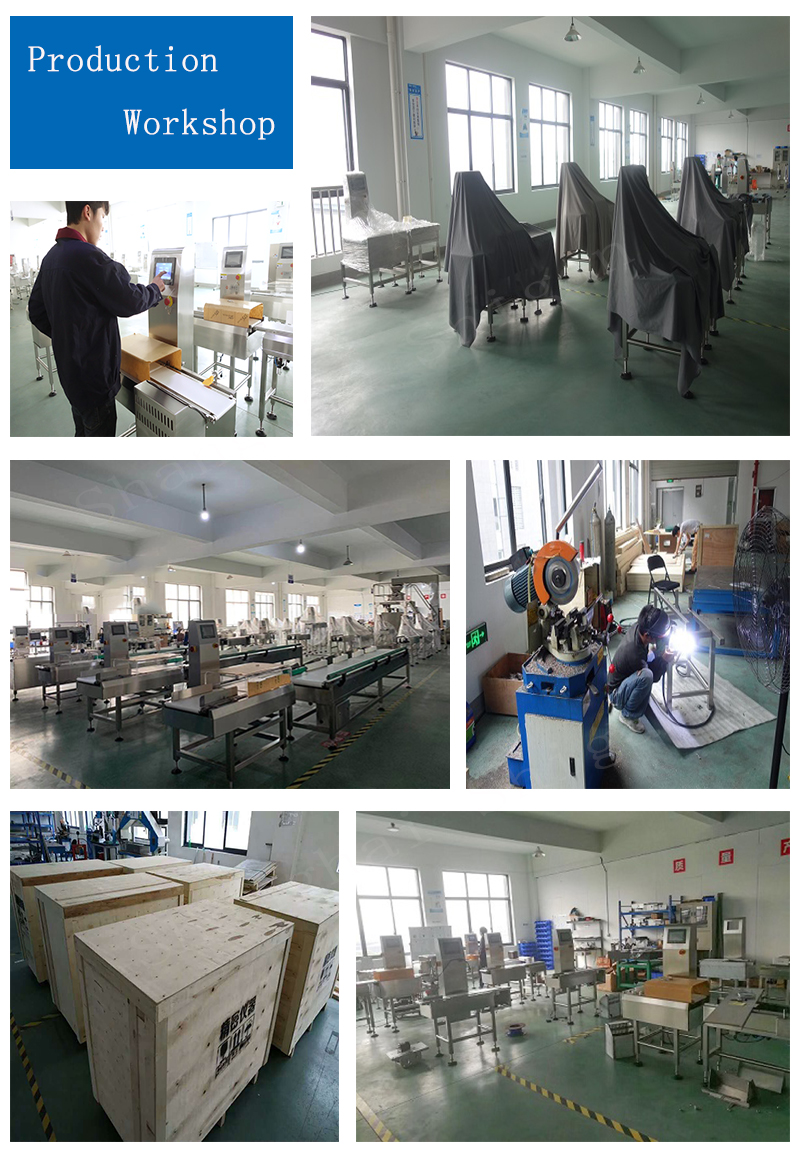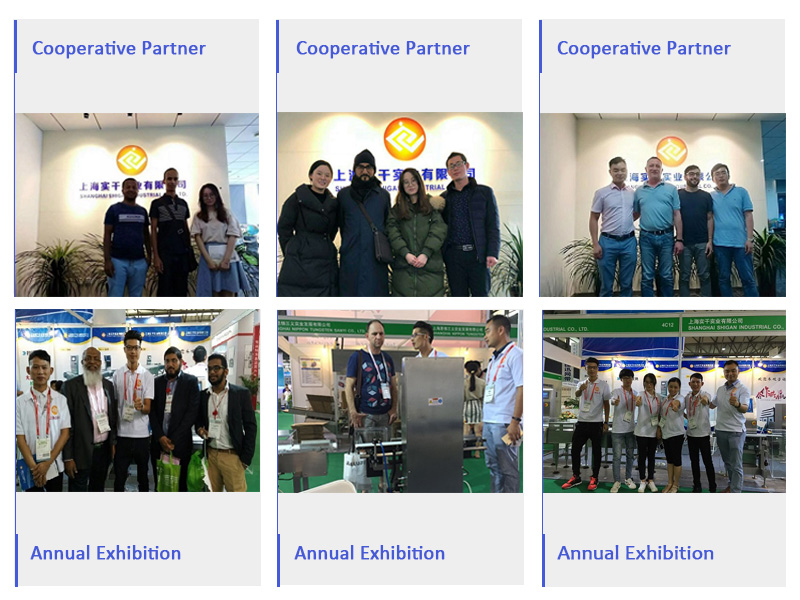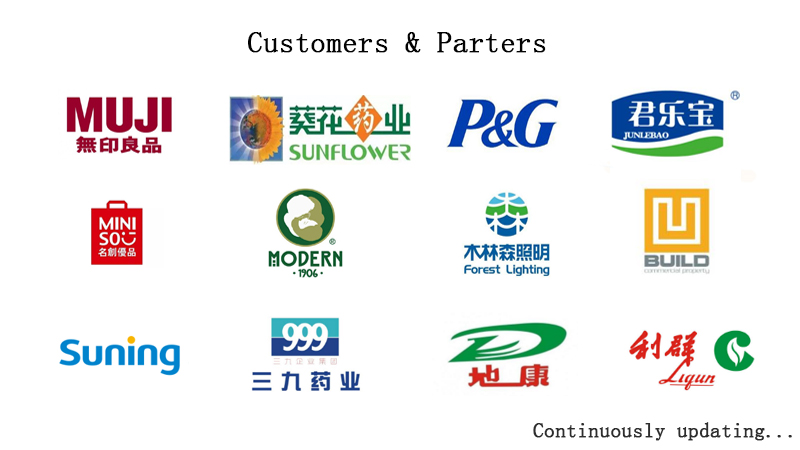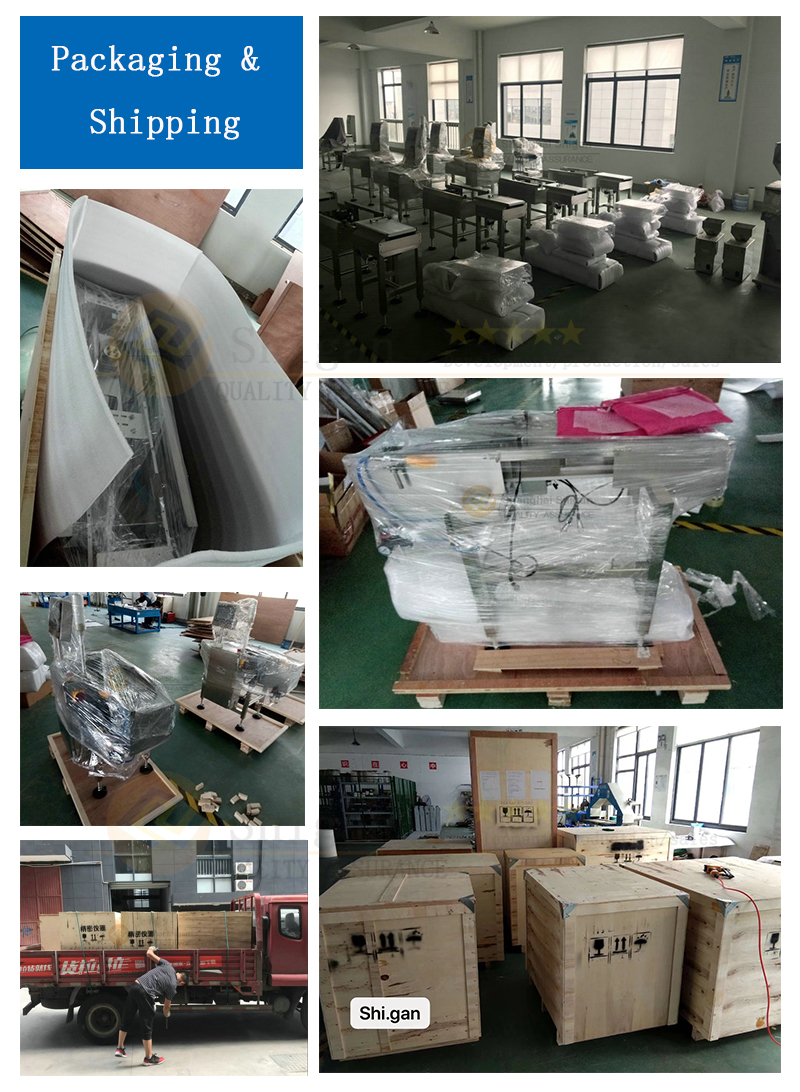 Based on the spirit of pursuing high-quality products and customer satisfaction, Shanghai Shigan Industrial Co,.Ltd solemnly promises you with the principles of preferential prices, considerate service and reliable product quality.
1.Product quality commitment:
(1). The manufacturing and testing of products have quality records and testing data.
(2). For product performance testing, we sincerely invite users to personally check the whole process and performance of the product. After the product is confirmed qualified, it will be packed and shipped.
2. Product price commitment:
(1). Under the same competitive conditions, our company will sincerely provide you with preferential prices on the basis of not reducing product technical performance or changing product components.
3. Delivery time commitment:
(1). Product delivery time: try to meet user requirements, if there are special requirements, which need to be completed in advance, and strive to meet user needs.
Related Products
Inline check weight machine supplier Quantitative seafood sorting checkweigher
Automatic check weight machine price Agricultural products automatic checkweigher
Online checkweigher with rejection system Inspection and Quality Control Checkweigher
Hot Labels:Canned food checkweigher,inline,dynamic,weight sorting checkweigher,checkweigher solution,supplier