Shanghai Shigan is a manufacturer of multi-stage sorting automatic checkweighers. The multi-stage sorting automatic checkweigher produced by our factory is embedded in the production line to automatically check and check NG products, and it is ±0.1g high-precision automatic checkweigher. This multi-stage sorting checkweigher is mainly used in various automated assembly lines and logistics Automatic weight detection, upper and lower limit discrimination or weight classification selection on the conveyor system. For further information about our services, or if you would like one of our professionals to contact you, please do not hesitate to contact us.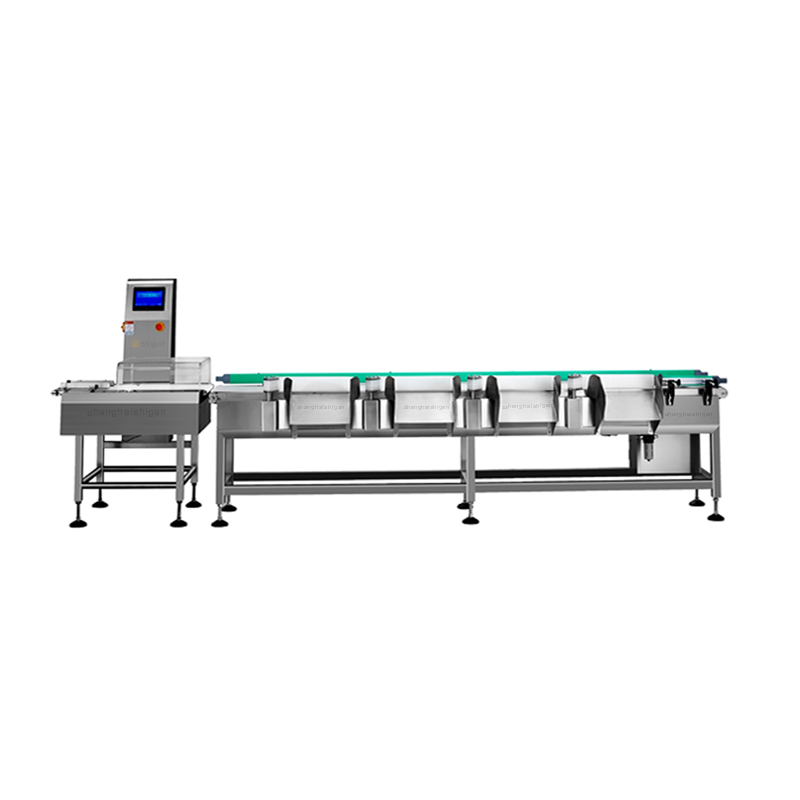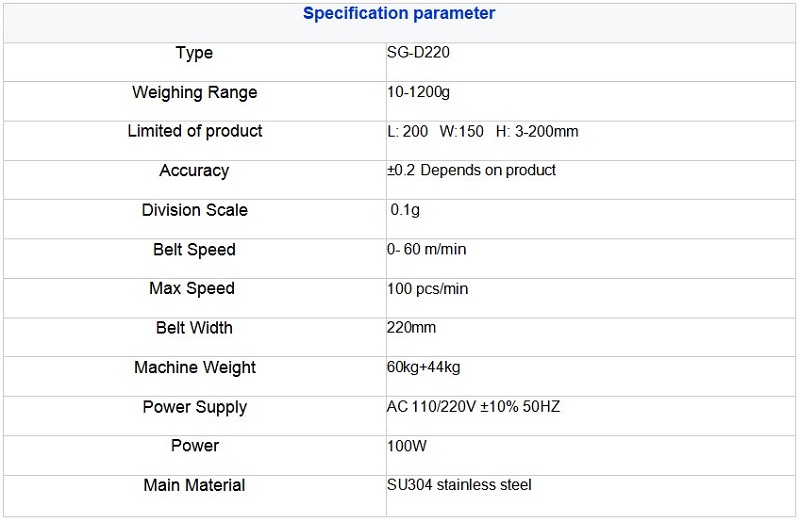 PS:
1.The highest checkweighing capacity and accuracy of the checkweigher vary according to the actual product being tested, the selection part and the application environment
2.The size is for reference only and can be customized

1) The automatic check weight scale is embedded in the user assembly line to automatically weigh and detect each product to achieve full product inspection;
2) The weight detection range of the automatic sorting checkweigher supports free setting, and the abnormal quality type can be set to automatically reject defective products;
3) The multi-stage sorting checkweigher adopts the HBM weighing module imported from Germany, which can continuously weigh accurately and dynamically;
4) Automatic dynamic weight compensation technology, automatic zero tracking and zero clearing processing technology;
5) The checkweigher supports multiple communication protocol interfaces, supports report export, and facilitates production data management;
6) The multi-stage sorting checkweigher has its own fault detection function and automatic power-off protection function;
7) Support storage of 100 kinds of detection formulas, which can be recalled, modified and used at any time;
8) The speed of the online automatic checkweigher can be adjusted by frequency conversion, which can flexibly match the speed of the production line;
9) Support full-featured customization service of checkweigher to ensure complete matching of assembly line weighing settings

This multi-stage sorting automatic checkweigher is widely used in online inspection of food, daily chemical, toy, hardware, chemical and other industries. In addition, manual weighing can be directly replaced to improve production efficiency, consistency and reliability of weighing. The factory's multi-stage sorting automatic checkweigher can ensure the user's daily chemical, food, integrity and quality inspection rate, avoiding fines and quality complaints.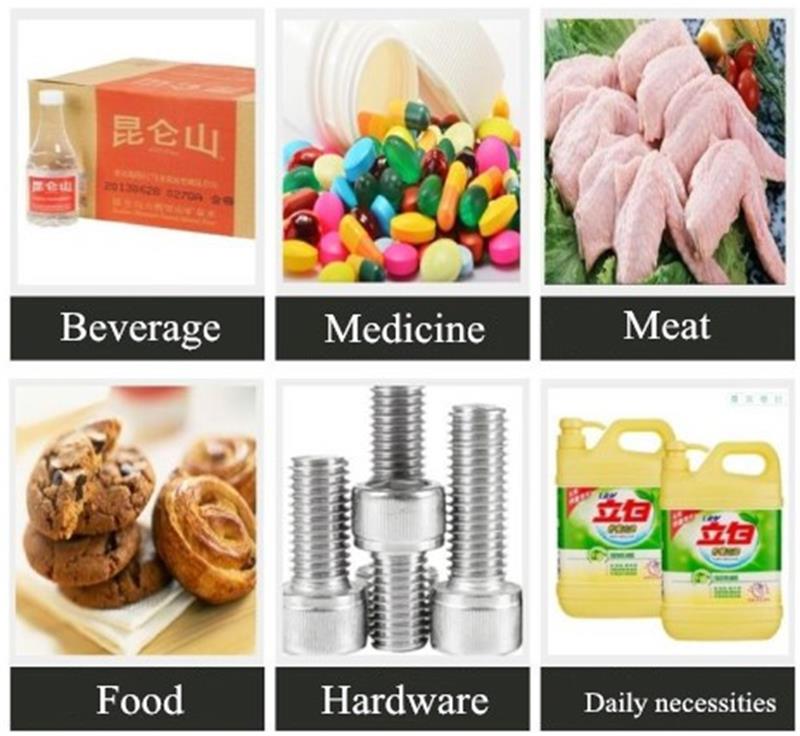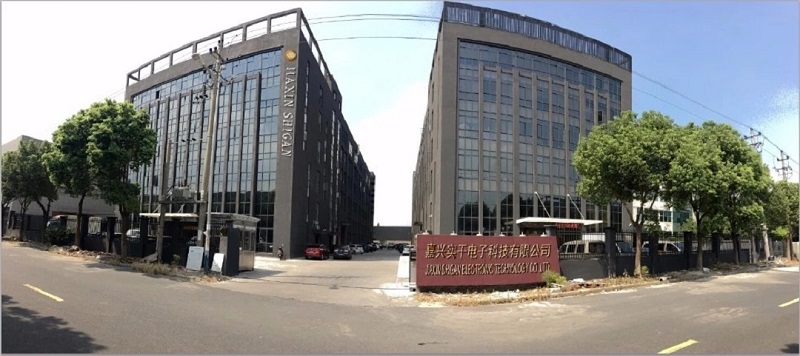 1.OEM Experiences above 10 Years In Belt Industry
2.Factory Manufacturing Enterprise Provide with you Competitive Price and superior quality
3. Have stable supply chain which can guarantee our product quality and prompt delivery
4. Strict QC process to guarantee quality.
5.Trial Order small quantity for retail and wholesale are accepted
6. Fully equipped with advanced machines and Experience workers
7.Sincere Service!(Effective pre-sale communication+Good after sale service )
8.Various equipment to supply your need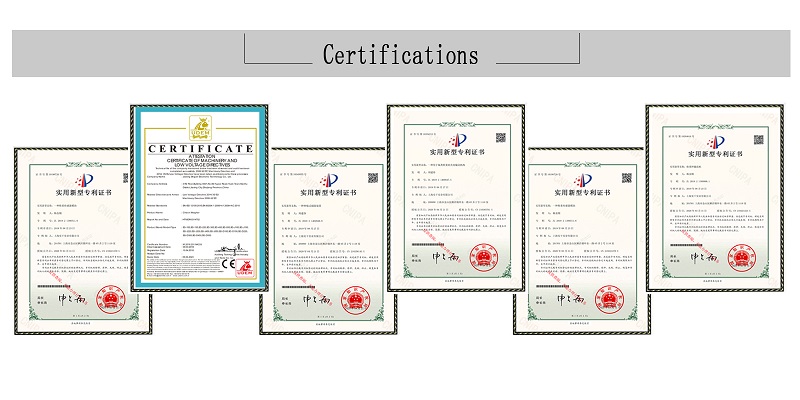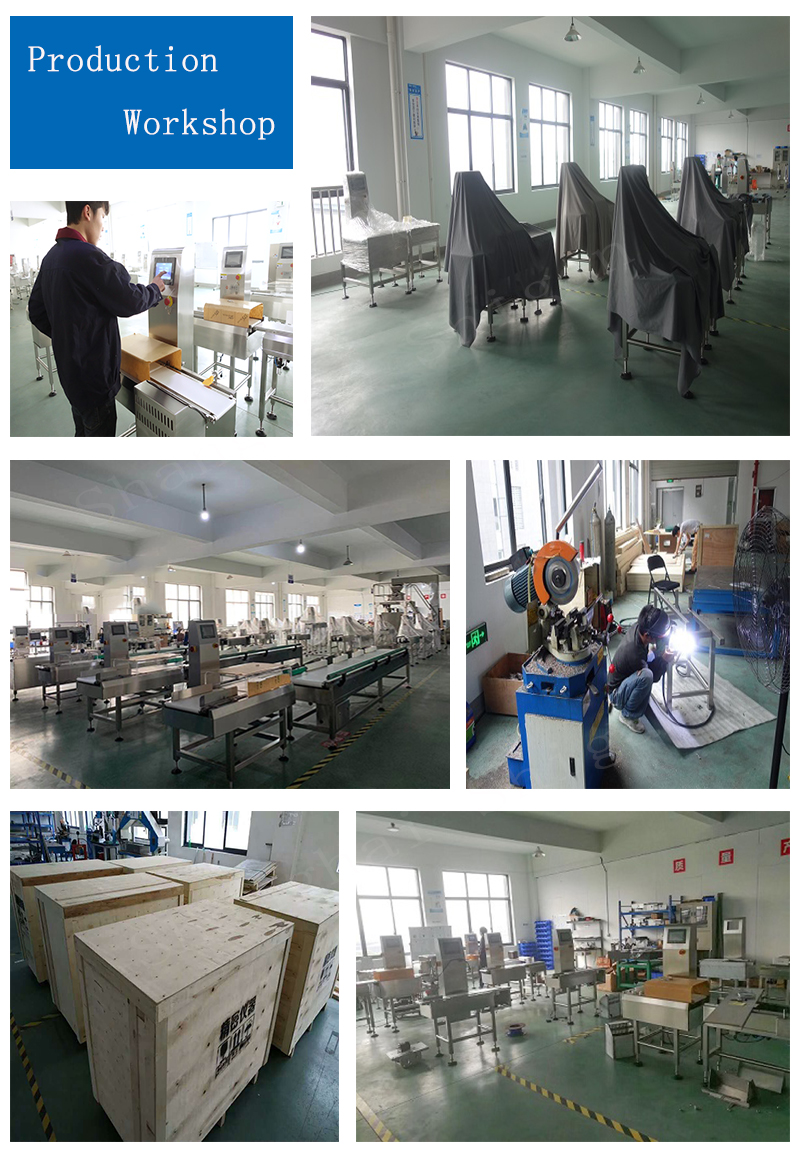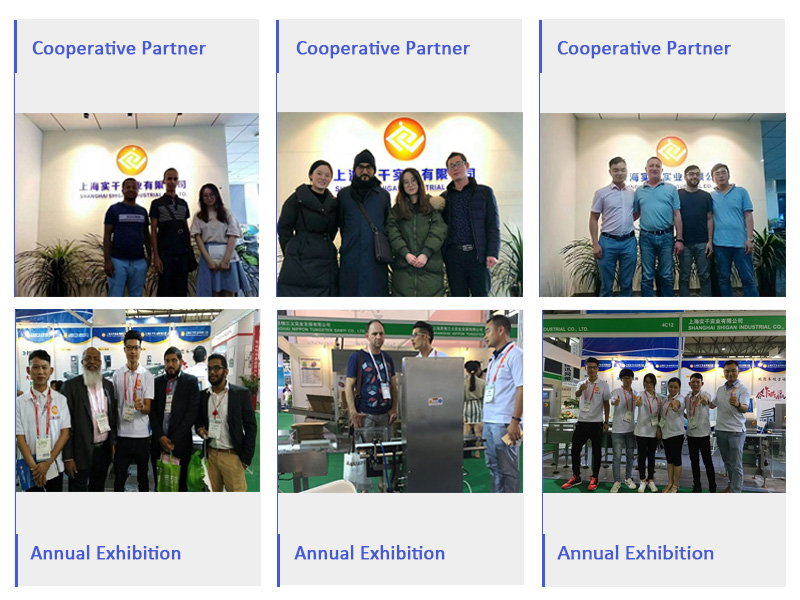 Packing Detail:
☂ Each Machine with plastic film package first, then placed in a wooden case, wooden case with a foam
filling.
✈ We loaded the truck with heavy trucks for loading the cargo to the harbor terminal.At the dock we
pack the goods in containers and ship them abroad.
Delivery Detail :
☀ Shipped in 25 days after payment

After-sales service commitment:
1. Service tenet: fast, decisive, accurate, thoughtful and thorough
2. Service goal: service quality wins customer satisfaction
3. Service efficiency: If the equipment fails during or outside the warranty period, our company will arrange maintenance personnel to provide maintenance services for customers within 24 hours after receiving the notice.
4. Service principle: The product warranty period is one year. During the warranty period, our company will repair the parts damaged due to quality reasons for free. If the parts are damaged outside the warranty period, only the cost will be charged for the accessories provided. If due to human factors If the equipment is damaged, the parts repaired or provided by our company are calculated at the cost price.
Related Products
Stationery set online dynamic checkweigher Urea fertilizer Online check weighing system
Sock packed high speed checkweigher Checkweigher Solutions-Assembly Line Inspection
Dynamic checkweigher-accurate weighing of food Automatic checkweigher for whole bucket
Hot Labels:quantitative weighing, seafood checkweigher,multi-stage sorting check weigher,automatic check weight machine,customized,manufacturer,supplier