Checkweigher as known as online checkweigher,automatic check weight machine,dynamic check weigher,digital weight sorting checkweigher and etc,.
Checkweigher is an online weight testing equipment specially designed for automatic packaging lines. Automatic checkweigher is widely used in food, medicine, consumables and other industries. It is suitable for weight testing of packaging products. Dynamic check weight machine can automatically eliminate overweight and underweight products to ensure quality Up to standard. After matching the sorting device in the latter stage, it can realize the multi-stage sorting and classification of products of different weights.For further information about our services, or if you would like one of our professionals to contact you, please do not hesitate to contact us.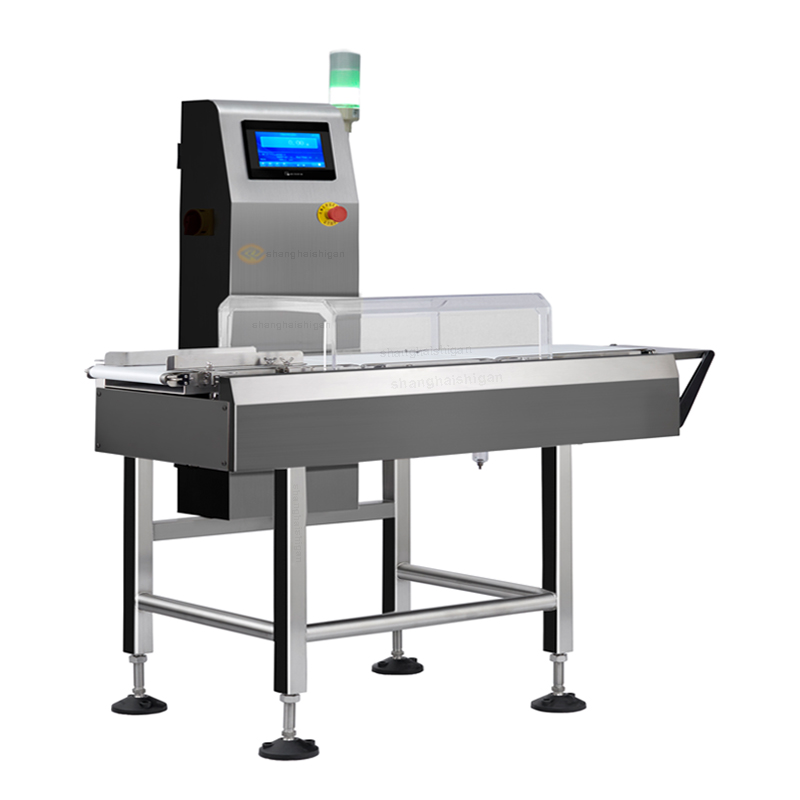 Specification parameter
TypeSG-220
Weighing Range5-1500g
Limited of productL: 300 W:220 H: 3-200mm
Accuracy±0.2g Depends on product
Division Scale 0.1g
Belt Speed0- 60 m/min
Max Speed 100 pcs/min
Belt Width220mm
Machine Weight60kg+44kg
Power SupplyAC 110/220V ±10% 50HZ
Power100W
Main MaterialSU304 stainless steel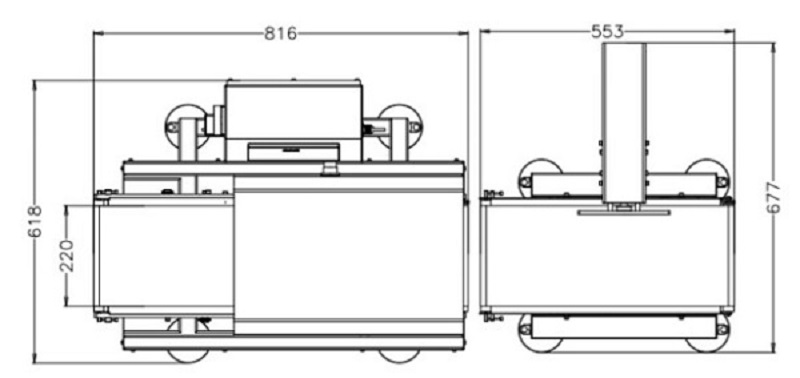 1. Large-size color LCD touch screen interface, simple operation and intuitive display.
2. Support multiple languages: Chinese, English, Spanish, Italian, Japanese, Korean, etc. (customer specified), the default is Chinese and English.
3. It can store 200 kinds of product inspection data, which is convenient for users to call.
4. The USB data storage interface can transfer report data to a PC for analysis and printing.
5. Parameter setting password protection, only management personnel operation.
6. Automatic zero tracking system to ensure reliable detection data.
7. Built-in temperature and noise compensation system to ensure system stability.
8. Online printing function (customization required).
9. Data external communication interface, which can be connected to other equipment in the production line (eg: labeling machine and inkjet printer) (customization required).
10. A variety of rejection devices: lever type, air blowing type, roller push rod type, belt push rod type, drop type, flap type, belt contraction type.
11. Simple mechanical structure, easy to disassemble, clean and maintain.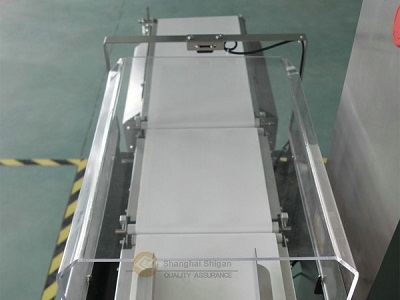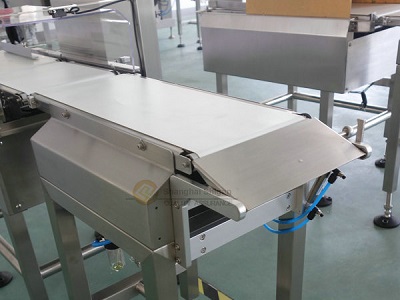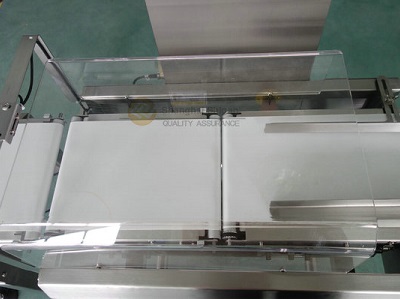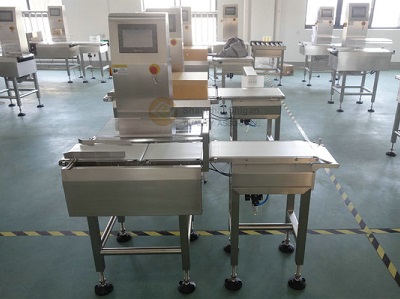 The inline checkweigher is a high-speed, high-precision online checkweighing equipment, which can be integrated with various packaging production lines and conveying systems, and is widely used in food, medicine, and chemical industries to check the weight of items on the production line.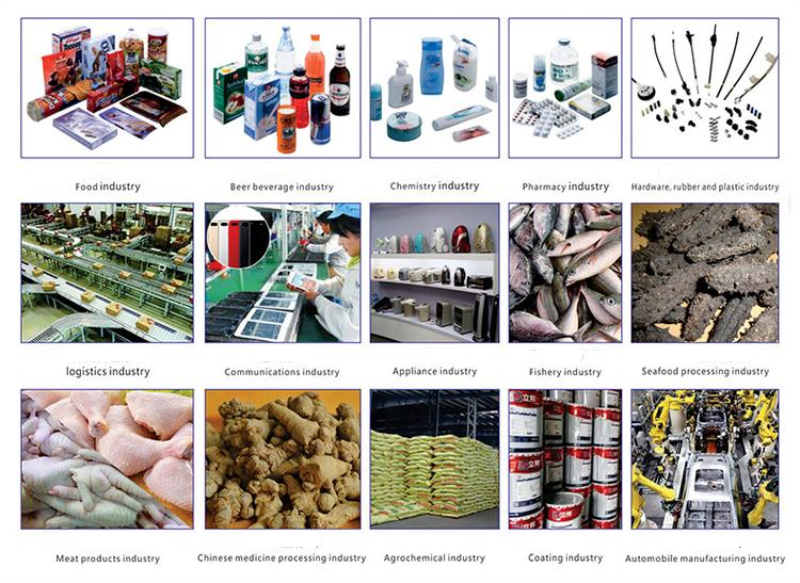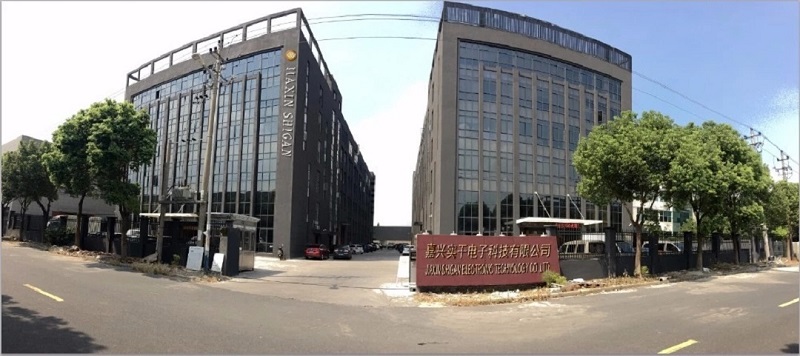 To survive by quality, to seek development by reputation, adhering to the innovative and pragmatic attitude and unswerving faith to constantly innovate research and development technology and production skills, to provide customized products and quality services for customers.Since the establishment of the company, under the joint efforts of all the staff, has made gratifying achievements.Shanghai Shigan is willing to help you on the road of enterprise development, and strive to produce every product to satisfy you and return your trust and support.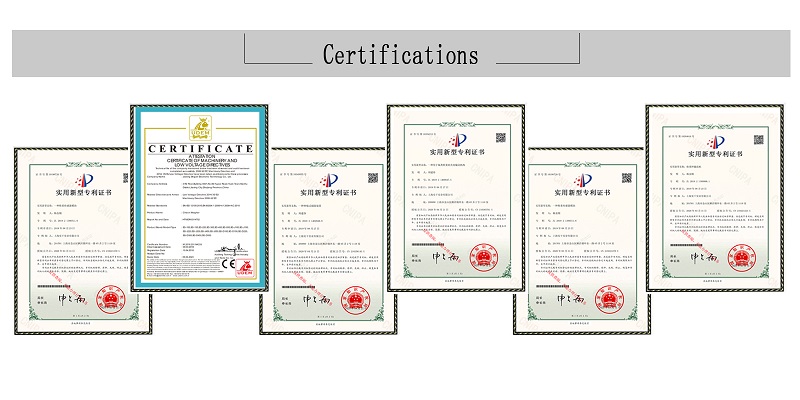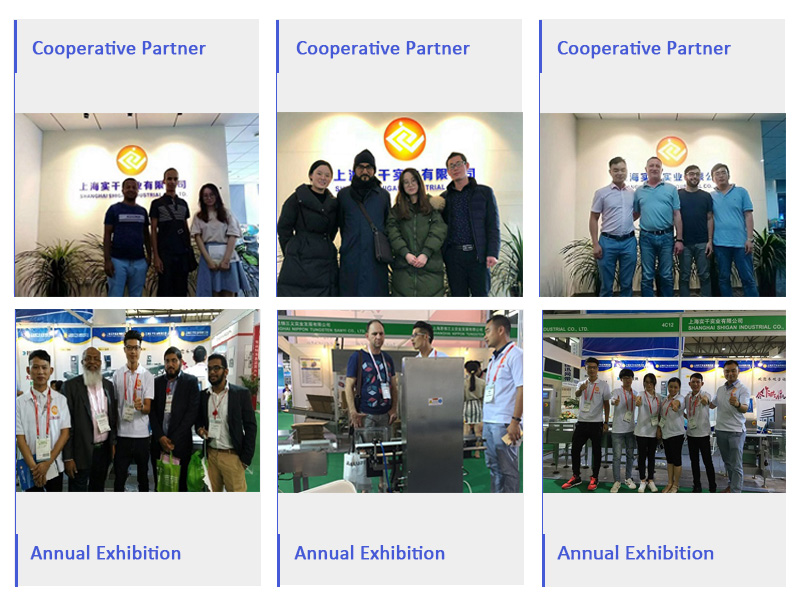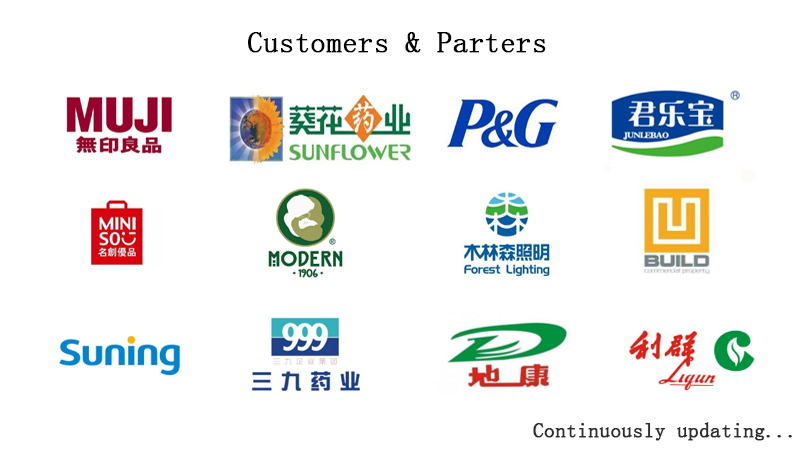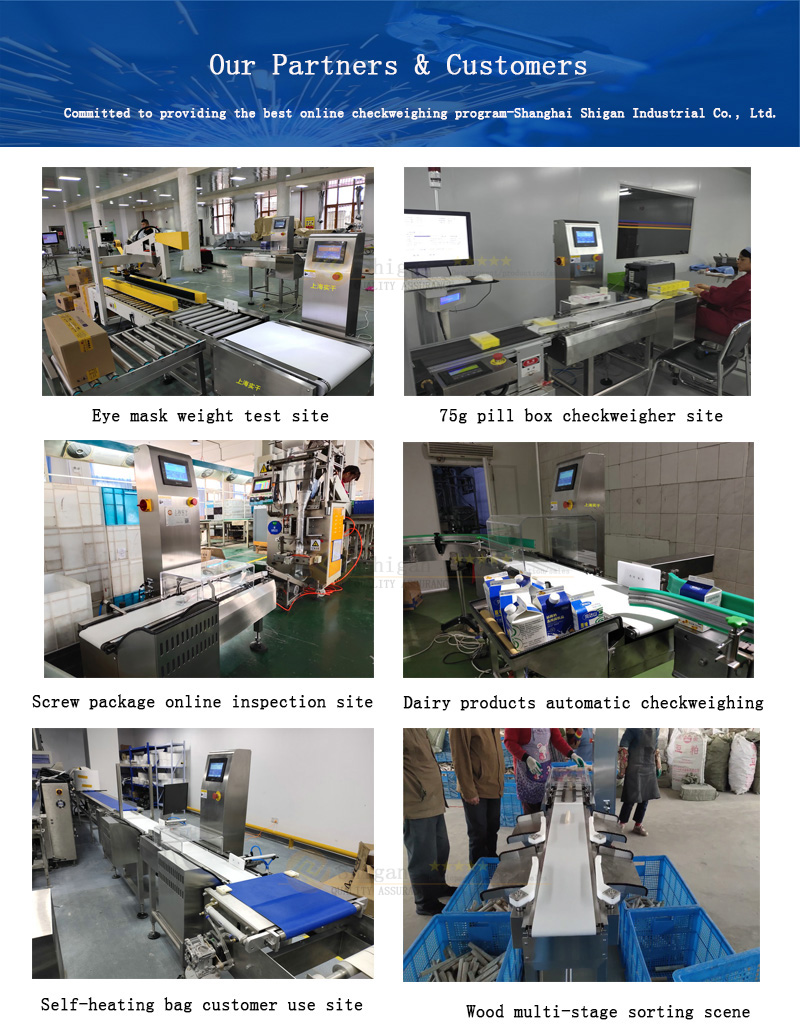 1. We are a professional supplier of checkweighers, our products are high quality and safe! And we hope to establish long-term and stable cooperative relations with customers, and all the products we sell have quality assurance! If it is found that the quality of our company's products is a problem, we must be responsible to the end!
2. More professional consulting services! The company has technical personnel responsible for customer service at any time to provide you with equipment maintenance, production technology, product use and technical consultation!
3. Better price! Price is not the most important factor in determining purchase. Reliable quality and high cost performance are the most important, and we will make a little less than our peers and make more profit to customers! Help customers reduce production costs and increase production profits!
4. Stable long-term cooperative relationship! Shanghai Shigan Industrial Co., Ltd. has a place in the industry with its solid foundation and professional services! Committed to helping customers solve the problems of production equipment and capacity, and establish long-term good cooperative relations! As long as the customer needs is what we want to meet!
5. More diverse and flexible solutions to meet your needs! We will carefully record your every need and try our best to solve the problem for you.

After-sales service commitment:
For many years, Shanghai Shigan has been serving customers in various industries. After research and exploration, a complete product service guarantee system has been summed up to provide users with high-quality and timely pre-sales, sales and after-sales services:
1. Quality Assurance
Shigan guarantees that the electronic scales provided to customers are produced by the original factory, and the factory materials and accessories are complete. In order to maintain the normal operation and maintenance of the contract equipment, our company guarantees that the technical products provided are complete, clear and correct.
2. Quality assurance measures
Warranty period: Provide on-site service during the warranty period.
(1). The company has an after-sales service center, which is mainly responsible for after-sales service and technical consultation. Ensure that there are engineers to provide various technical services at any time.
(2). There are remote services on the Internet to solve various problems in a timely manner and provide real-time online services all year round.
(3). 24-hour online service. You can call for technical consultation at any time within 24 hours. Provide technical services 24 hours a day.
Vulnerable accessories: The company reserves stocks of various commonly used accessories to ensure that the problem can be solved in a short time.
Related Products
Wide range sorting checkweigher supplier Dynamic checkweigher
Multi-stage weight sorting checkweigher Metal detector for biscuit industry
Online check weight machine High precision industry checkweigher price
Hot Labels:checkweigher solutions,assembly line checkweigher,inspection,quality control,automatic check weighet machine,,dynamic check weigher,digital weight sorting checkweigher