Metal detector for biscuit industry is an intelligent detector developed by independent digital technology. The equipment adopts the principle of balance, through the integration of DSP and single-chip microcomputer, it realizes the full digitization and intelligence of metal detection technology, the operation and use are highly intelligent, the performance is excellent, it is simple and easy to use, and improves the production efficiency.For further information about our services, or if you would like one of our professionals to contact you, please do not hesitate to contact us.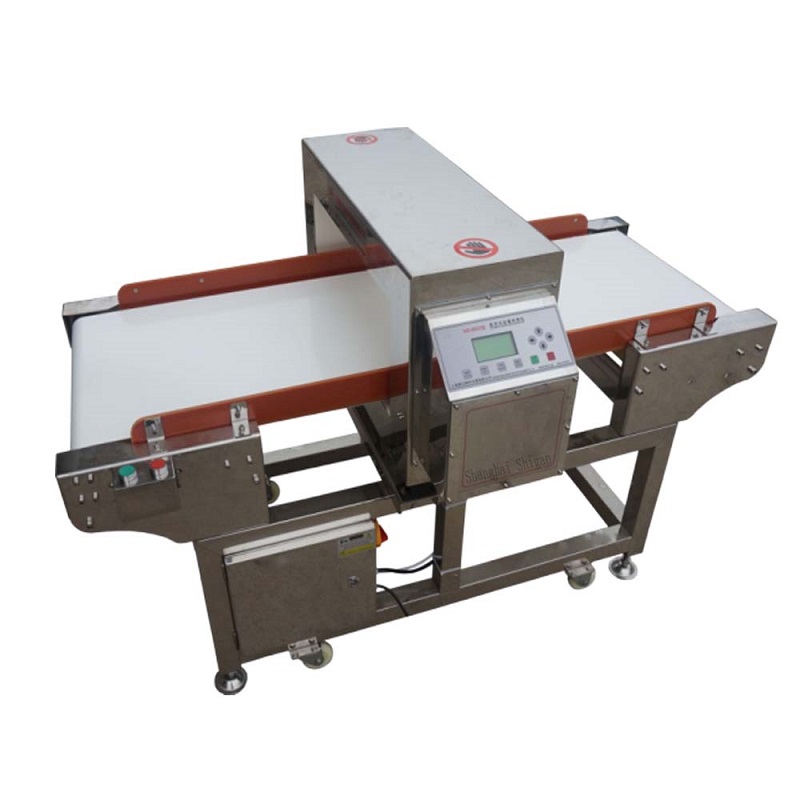 '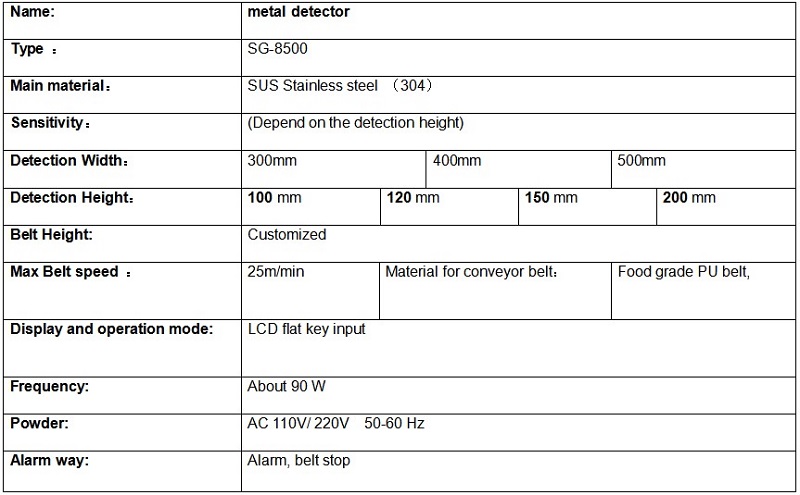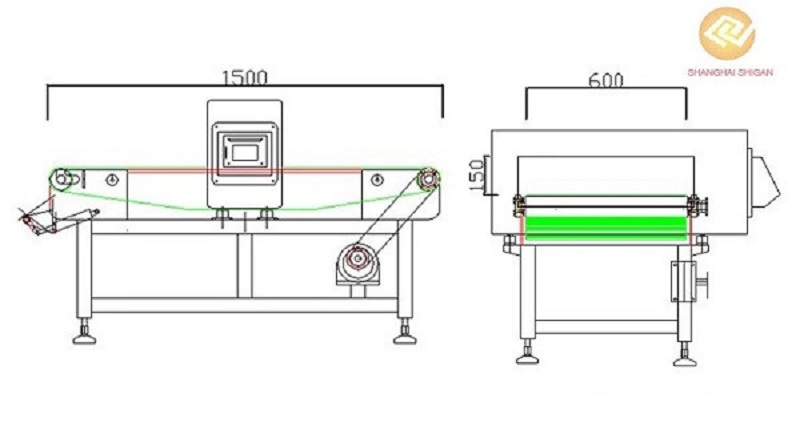 • Sensitivity far exceeds industry standards
• Leading international closed and complete detection coil system
•Strict, precise and precise automatic filter detection system
•Super strong anti-interference ability, such as vibration, noise, etc.,
• High level of dust and water resistance
•Can detect all metals, such as: iron, stainless steel, aluminum, copper and other multi-frequency operations
•Support multi-frequency working mode, one machine can meet various products with moisture content, salt content, sugar content, etc. to the greatest extent, and accurately set the best frequency suitable for the tested product. Phase tracking function
•Completely solve the problem of phase drift, truly automatic phase correction, always keep the best detection state of the machine use, the best detection level is maintained by the product that automatically responds to this slight phase change. Color touch screen (7-inch TFT LCD)
• Intuitive and convenient full-color touch screen,
•The instrument has built-in manuals in various languages to solve the problem of personnel replacement training and manual loss. Digital signal processing function
• 32-bit microprocessor adopts more precise operation and performance equipment. High-performance software filtering technology eliminates the impact of environmental noise on metal detectors. Appearance design considers convenience and aesthetics
•Modern and perceptual design, beautiful and generous Data backup, remote debugging and networking functions
• Realize timely backup of inspection data and realize the traceability of inspection history.
•Monitor the real-time operating status of multiple metal detectors, access via LAN connection, and remotely debug. • Equipped with RS232C and 485 ports, which can realize linkage and integration with other production equipment. Intelligent automatic setting function
• Enter the automatic setting mode, the machine automatically sets the best sensitivity suitable for the detected product. Sensitivity storage function
• As many as 100 kinds of products have various setting values, easy to operate.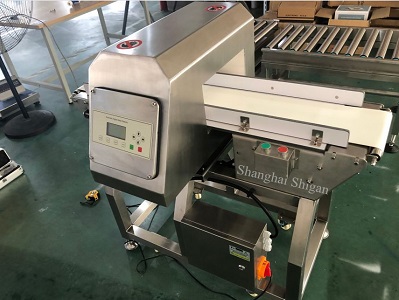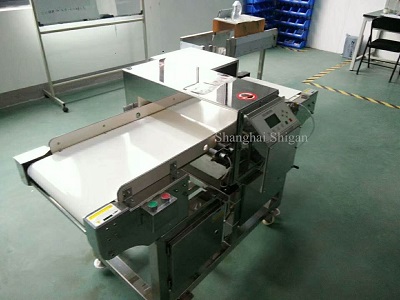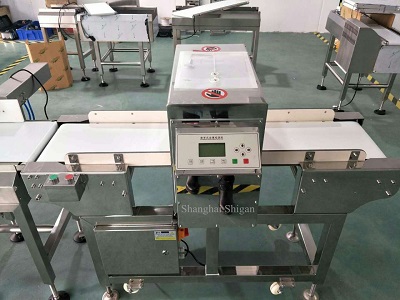 Metal detector is suitable for detecting stainless steel, copper, aluminum, iron and other metal foreign bodies and online weight detection in food, medicine, electronics, chemical, rubber and plastic, toys, woolen and other industries.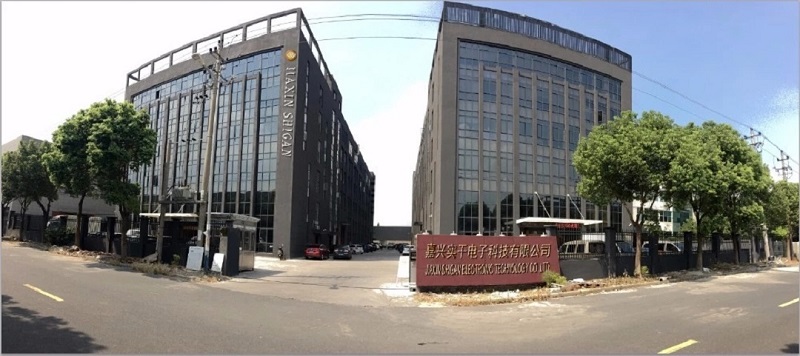 Shanghai Shigan industrial Co., LTD. Is a high-tech enterprise specialized in the research and development, production, design, installation, sales and after-sales service of checkweigher products.At the same time actively introduce domestic and foreign advanced technology innovation.And in view of the modern society for the online automatic checkweigher product technical requirements, in order to adapt to the high technology, high demand at the same time, the pursuit of the rationality and economy of the system, for the various industries to design, customize in line with the customer's requirements of the check weigher to meet the requirements of customers to improve work efficiency.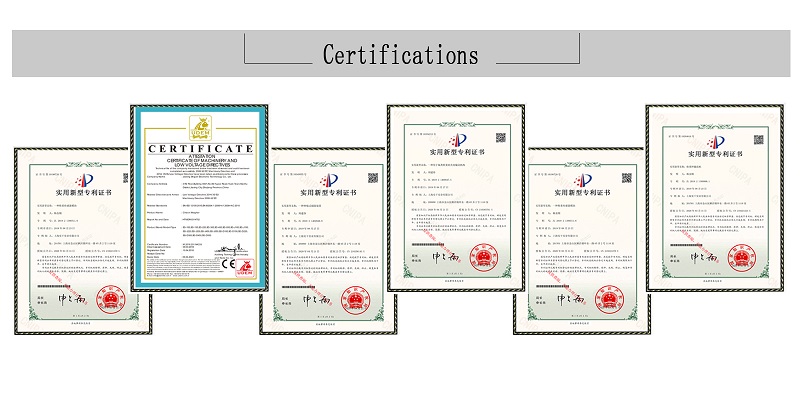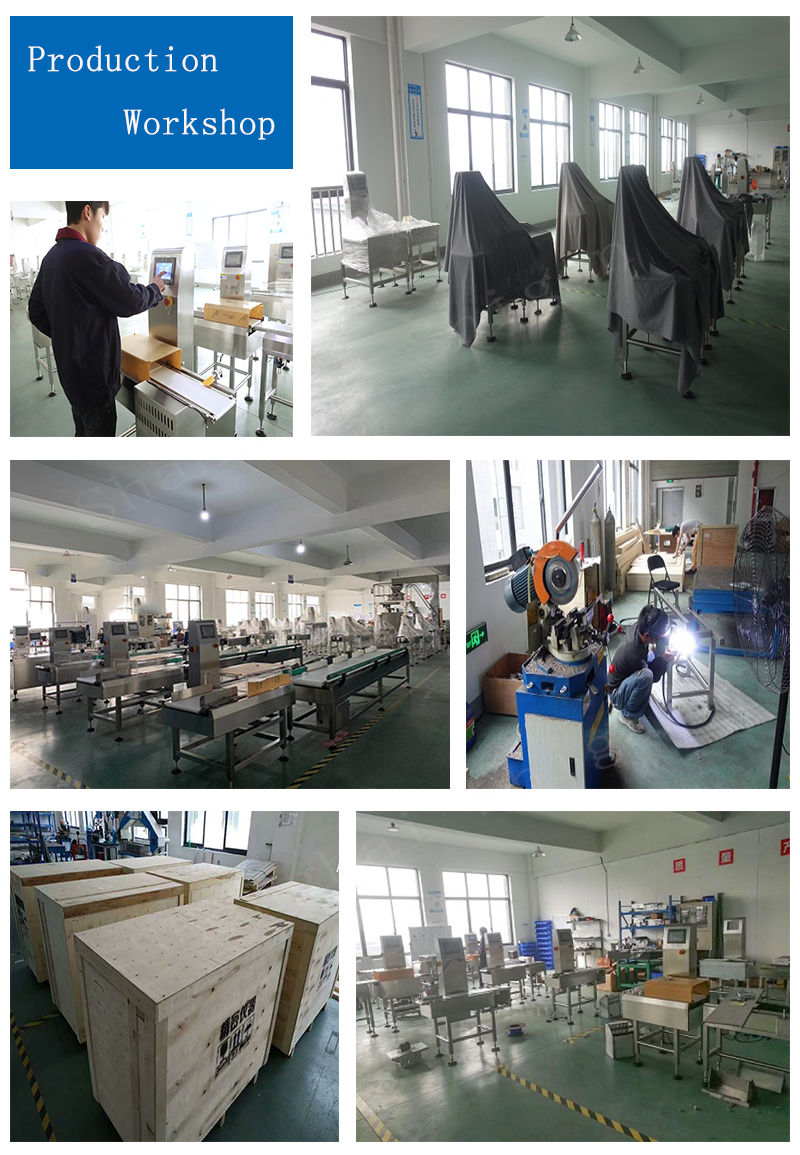 Customized Service
Customization Philosophy:
The product demonstrating may not perfectly meet your requirements,
our philosophy is to customize your real need.
To minimizing idle capacity and function. To supply you performance and cost balanced products. Following are the factors shall be taken into account during customization:
1,Products to be packed
2,Container to be filled, type and specification.
3,Capacity requirement
4, Automation requirement
5, Protection requirement
6, Other specific requirement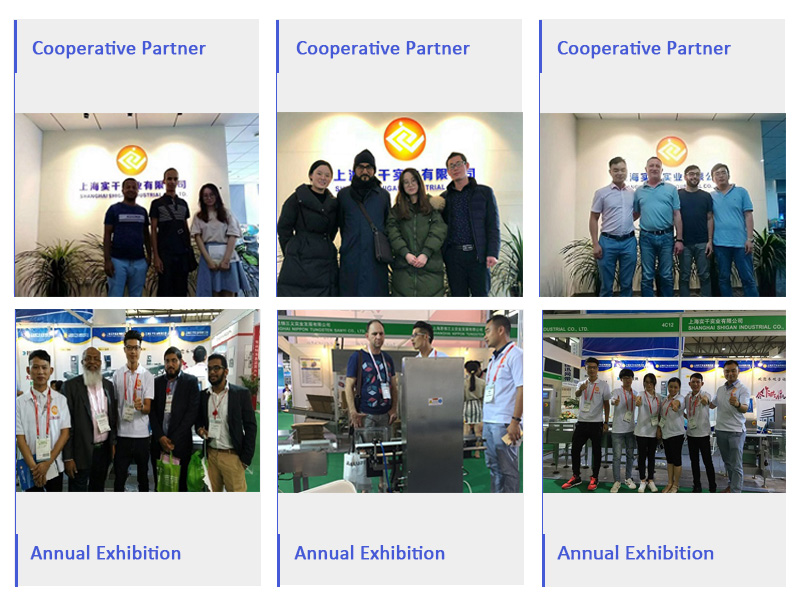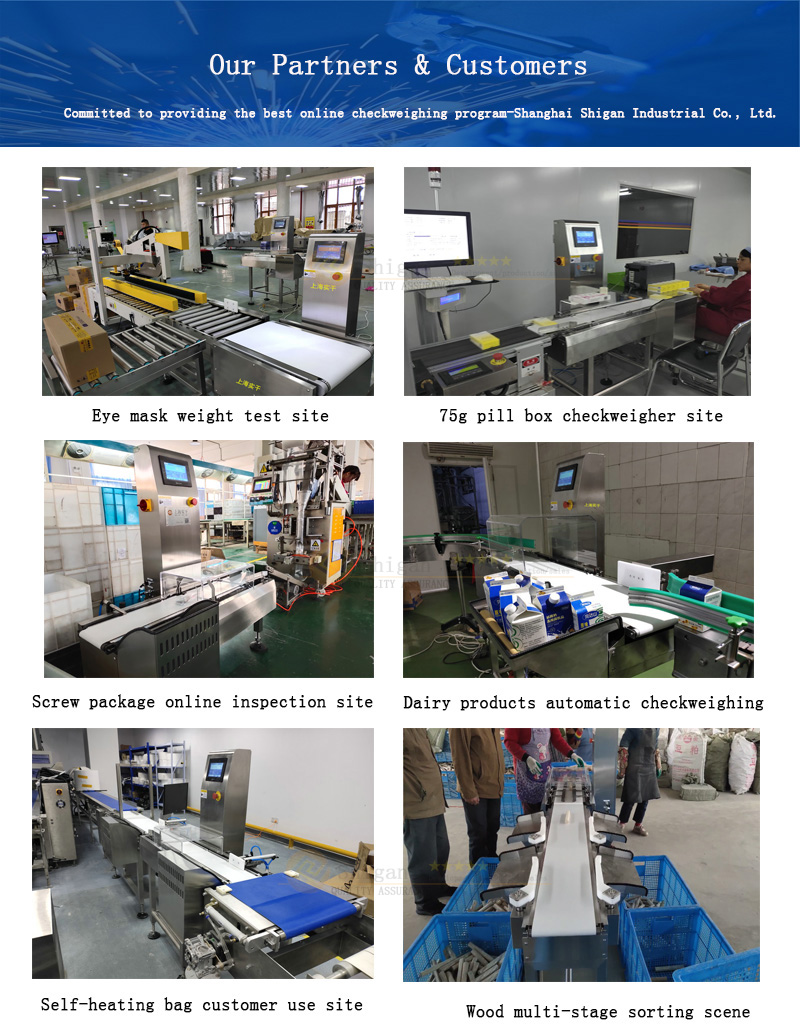 1. Independent production, quality guaranteed
The core components (metal detectors) are produced independently with guaranteed quality;
2. High cost performance
We are a manufacturing factory, the products are produced by ourselves, the product quality and production cost are controlled by ourselves, there is no intermediate link;
3. Strong service ability
Senior engineers have 30 years of experience in the industry, and the sales and technical service team will provide you with pre-sale, in-sale and after-sale services;
4. High product positioning
Equipped with a new generation of digital signal processing technology, microcomputer LCD touch screen intelligent operation technology, automatic phase adjustment technology and self-balancing technology, etc., the product has good stability and high customer experience;
5. Integrity first, customer first
At any time, taking the interests of customers first, we will truthfully inform customers of the product configuration and performance grade, without cheating or concealing;
6. Special Services
Standard products can provide free on-site equipment testing, on-site negotiation and other services, and standard size products can also be produced without deposit according to customer needs.
Related Products
High precision industry checkweigher price Digital checkweigher suppliers
Paper towel weight online inspection machine Automatic Check Weight Machine
Conveyor belt check weight machine price Checkweigher and labeling machine combo
Hot Labels:Metal detector,biscuit industry metal detection machine,food metal detector,conveyor metal detection machine,metal detector price