Sanitary napkin high speed checkweigher-paper towel weight online inspection checkweigher machine
Sanitary napkin high speed checkweigher is an online testing equipment specially designed for the fully automatic packaging line, which can achieve precise control of product weight at the same time. And automatically remove products with unqualified weight and foreign matter from the production line; Online checkweigher is the most effective solution for the end of the production line inspection and quality control.For further information about our services, or if you would like one of our professionals to contact you, please do not hesitate to contact us.

1.Large-size color LCD touch screen interface, simple operation and intuitive display.
2. Support multiple languages: Chinese, English, Spanish, Italian, Japanese, Korean, etc. (customer specified), the default is Chinese and English.
3. It can store 200 kinds of product inspection data, which is convenient for users to call.
4. The USB data storage interface can transfer report data to a PC for analysis and printing.
5. Parameter setting password protection, only management personnel operate.
6. Automatic zero tracking system to ensure reliable detection data.
7. Built-in temperature and noise compensation system to ensure system stability.
8. Online printing function (customization required).
9. Data external communication interface, which can be connected to other equipment in the production line (eg: labeling machine and inkjet printer) (customization required).
10. A variety of rejection devices: lever type, air blowing type, roller push rod type, belt push rod type, drop type, flap type, belt contraction type.
11. Simple mechanical structure, easy to disassemble, clean and maintain.

Type SG-400
Restrictions of product 10-10000g
Accuracy L:450 W:400 H:3-400mm
Division Scale ±1-10g(Depends on products)
Belt speed 1g
Highest speed 0-60m/min
Belt Width 50pcs/min
Weight of Machine 400mm
Weight of Machine 80Kg+44Kg
Power Supply AC 220V±10%50HZ
Power About 300W
Main Material SUS304 Stainless Steel

High speed checkweigher machine is mainly used for automatic weight detection, online and offline discrimination or weight classification selection on various automated packaging lines and logistics conveying systems. It is widely used in online process checkweighing applications in beverage, food, daily chemical, chemical, light industry and other industries.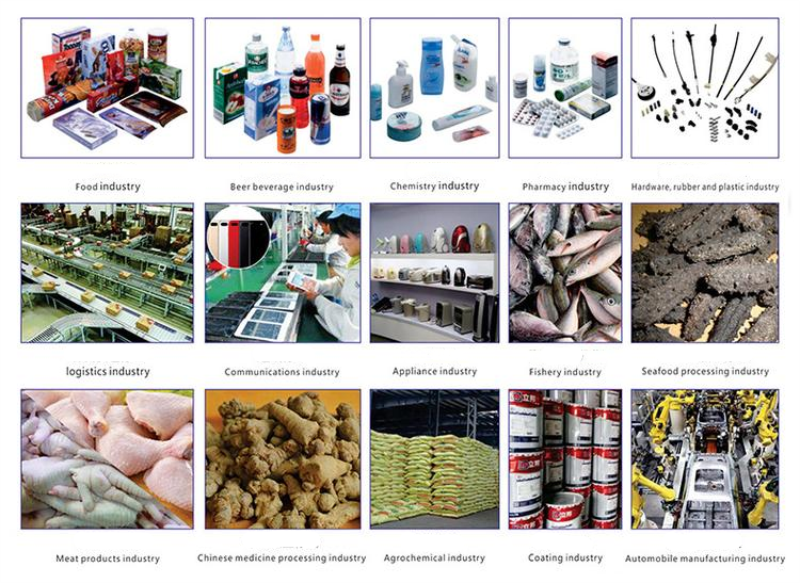 Shanghai Shigan Industrial Co., Ltd. is an independent and innovative enterprise integrating R&D, design, production, sales and service, which specializes in the production of automatic weighing and sorting equipment, and provides automatic weighing and batching system integration. The company's products cover the chemical, food, pharmaceutical, and food industries. Products include: online checkweighers, multi-stage sorting scales, metal detectors and other assembly line supporting products.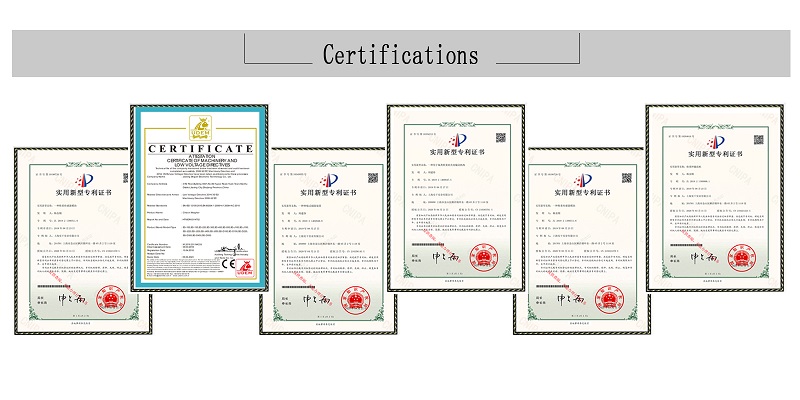 Shanghai Shigan industrial Co., LTD. Is a powerful manufacturer of inspection weigher, with decades of experience in design and production of inspection weigher, the quality is guaranteed, we also welcome consumers to visit our factory!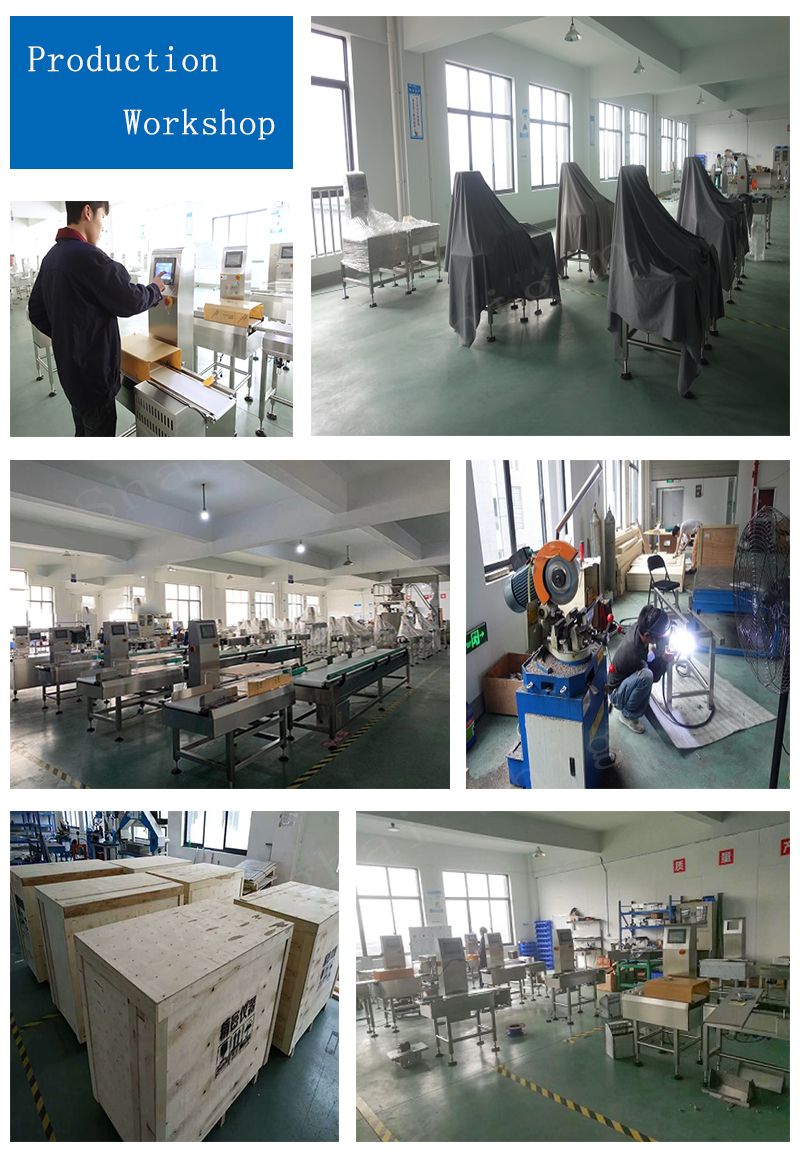 Shanghai Shigan Industrial Co., Ltd. has 10 years of experience in the checkweigher manufacturing industry. Our company supports various customizations to solve practical problems for you. You only need to consider the following questions:
1. The size of the tested product
2. Detection speed
3. Detection speed
4. Environment
5. Packaging and logo requirements
6. Other
Our company has professional technicians who can communicate with you about the details, you are welcome to leave a message or email at any time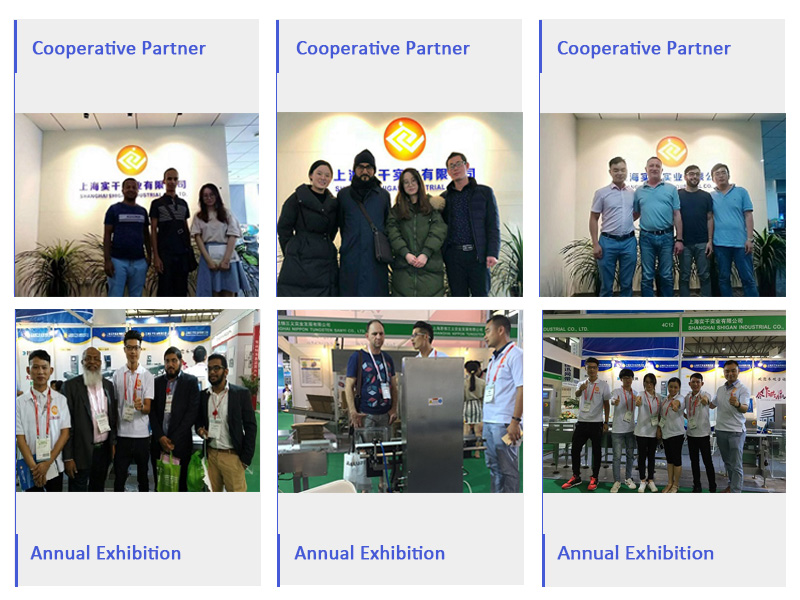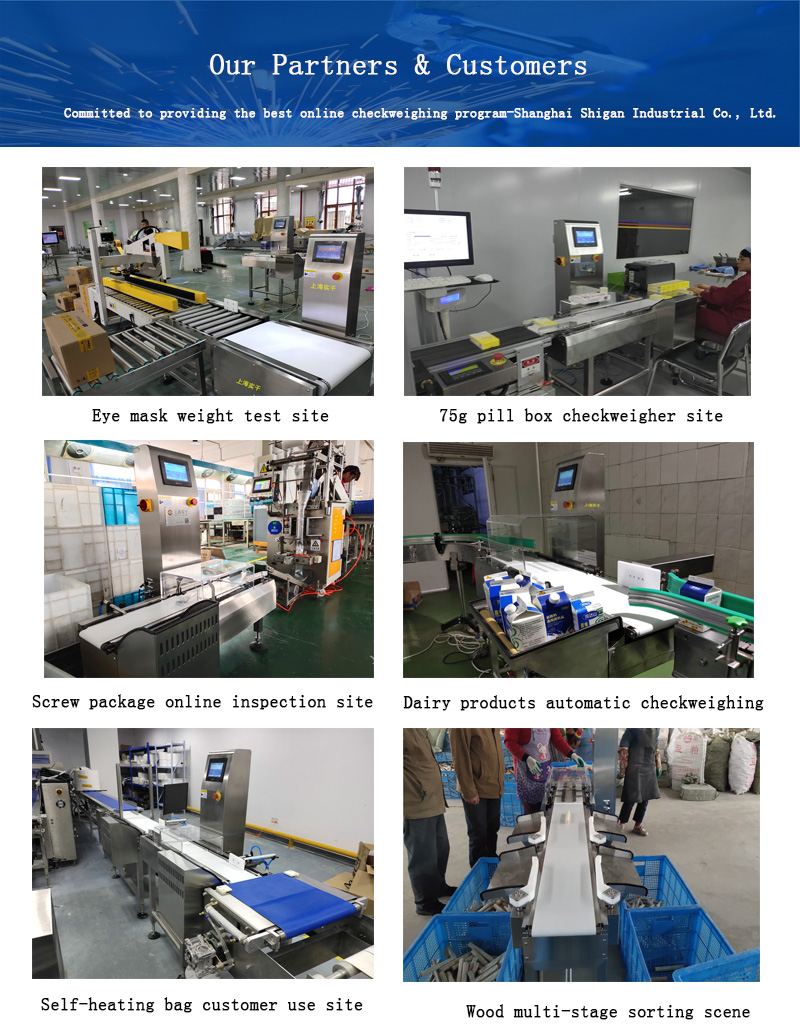 Packing Detail:
☂ Each Machine with plastic film package first, then placed in a wooden case, wooden case with a foam
filling.
✈ We loaded the truck with heavy trucks for loading the cargo to the harbor terminal.At the dock we
pack the goods in containers and ship them abroad.
Delivery Detail :
☀ Shipped in 25 days after payment
Related Products
Full box and bag wide range checkweigher Online checkweigher for facial mask
Automatic Check Weight Machine Inline Weighing Checkweigher Machine
Automatic checkweigher & metal detector Calcium tablets online checkweigher price
Hot Labels:Sanitary napkin checkweigher,high speed checkweigher,paper towel check weighing machine,weight online inspection,checkweigher machine