Inline Weighing Checkweigher Machine
Inline weighing machine as known as online chekcweigher,automatic check weight machine,weight sorting checkweigher,weight checker and etc,.
Inline weighing checkweigher machine has been widely used in food, medicine, chemical industry, machinery industry, agricultural and sideline products and other fields.The inline checkweigher can not only control the underweight of items and the appearance of unqualified products in time, but also control the phenomenon of overweight products, minimizing the amount of overloading, so as to save raw materials, reduce costs, and improve efficiency.At the same time, the automatic checkweigher provides a means to ensure the quality of the product, and can obtain a large number of valuable signals. It can grasp the process status of the product packaging accuracy and production capacity at any time, so that corresponding measures can be taken as soon as possible.Any OEM and customer design orders are welcome! If you are interested in our products, please feel free to contact us.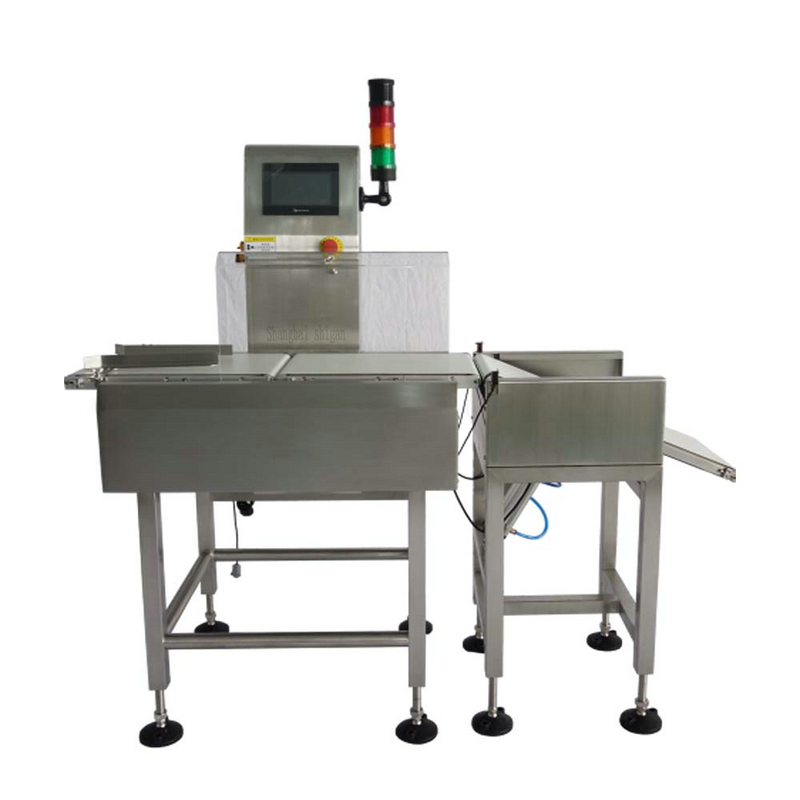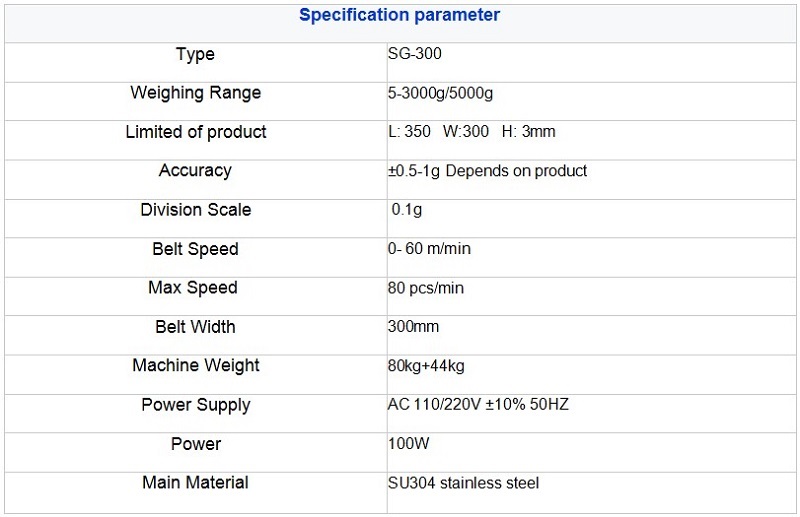 Remarks:
1. Weighing accuracy and speed depend on the shape of the product and other conditions
2. Accept customized size and weighing capacity
3.Multiple rejection methods are available

1. Weighing and sorting technology: domestic sorting accuracy is ±0.05g, sorting speed is 300 times/min.
2. Accurate product sorting function: digital weighing unit and zero point automatic analysis, provide production trend feedback signals, adjust the packaging accuracy of upstream packaging machines, and reduce costs.
3. Powerful data traceability function: inquiry and printing of unqualified products, statistical charts such as histograms and yield charts can be generated during the sorting process, and a built-in data transmission system is convenient for production control.
4. Domestic market share: Whether it is the scope of industry application or customer groups, Dongguan Shanan has always maintained the industry and has comprehensive application experience and technology accumulation.
5. Comprehensive operation yield: Weighing detection and sorting action is flexible in the industry, stable operation, with power-off data storage and fault self-checking alarm function.
6. Humanized design and easy operation: 10-inch color touch screen operation interface, which can store 100 varieties, flexible sorting and switching, realizing non-stop switching products; modular design, conveyor belt buckle design, easy maintenance and cleaning.
7. The domestic shunt and reject device prevents the product from falling down and spilling the material during the sorting process, and ensures the integrity of the test object.
8. In-depth development and customization, supporting integration capabilities: various applicable solutions can be customized to meet the requirements of different products and different environments, and are connected to metal detectors, packaging machines and other equipment.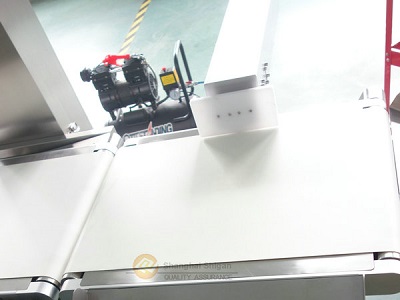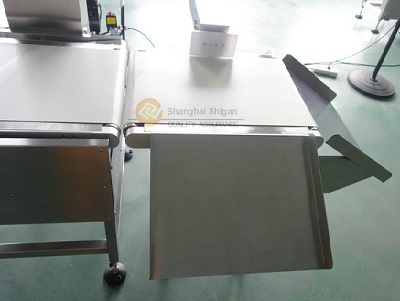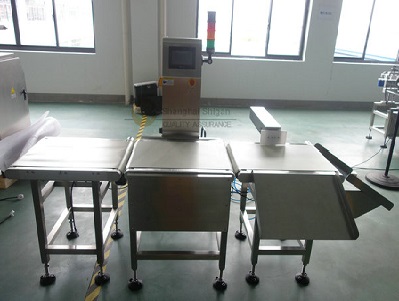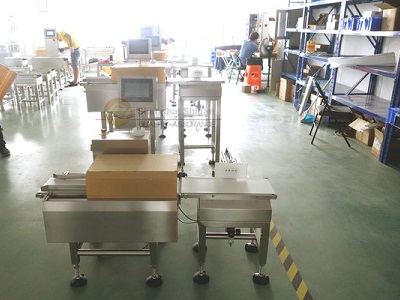 The online checkweigher is mainly used for the quality inspection and classification of the product itself on the automated assembly line, and can also be used for the detection of multiple and missing parts after product packaging. It is widely used in food, medicine, daily chemical, industrial manufacturing, printing, logistics and other industries.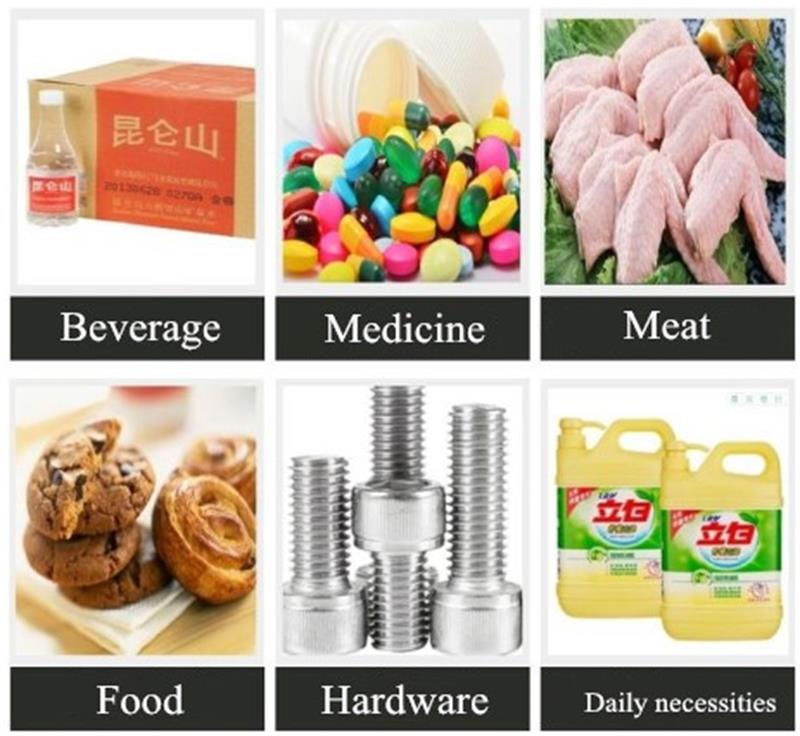 Related Products
Dynamic check weigher manufacturer Coffee bag safeline weighing checkweigher
25kg wine packaging line checkweigher Automatic checkweigher for facial mask
Checkwiegher Metal Detector System High accuracy ham conveyor metal detector
Hot Labels:Inline weighing checkweigher machine,online checkweigher,check weight machine,digital weighing scale,manufacturer,supplier,price