25kg wine packaging line online checkweigher,dynamic check weigher conveyor digital display
---
25kg wine packaging line online checkweigher mainly used for automatic weight detection, upper and lower line discrimination or weight classification selection on various automated packaging lines.Packaging line checkweigher is a high-speed, high-precision online checkweighing equipment,Modular design makes the operation and daily maintenance of this series very simple.If you have any questions about our machine, please feel free to contact us.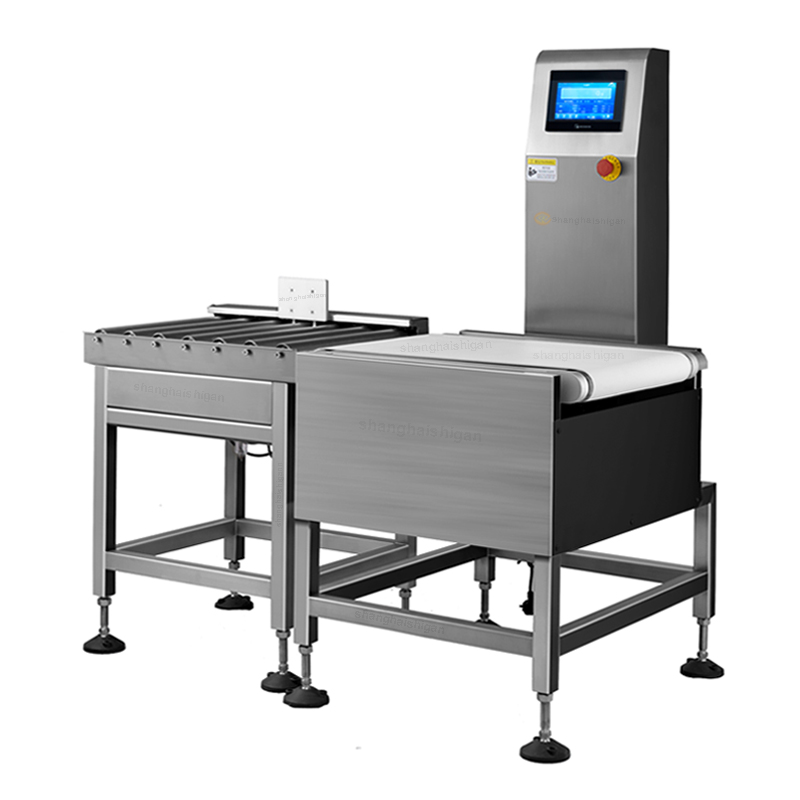 Application
It is widely used in packaging production lines within 0-30kg. The main application industries of large-scale checkweighers are food and beverage industry, FCL wine, beer, wine and other industries.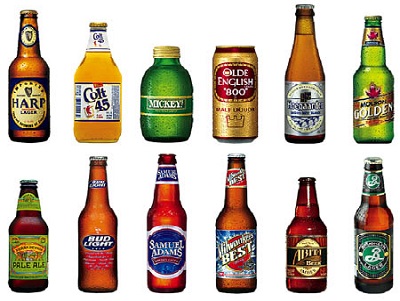 Parameter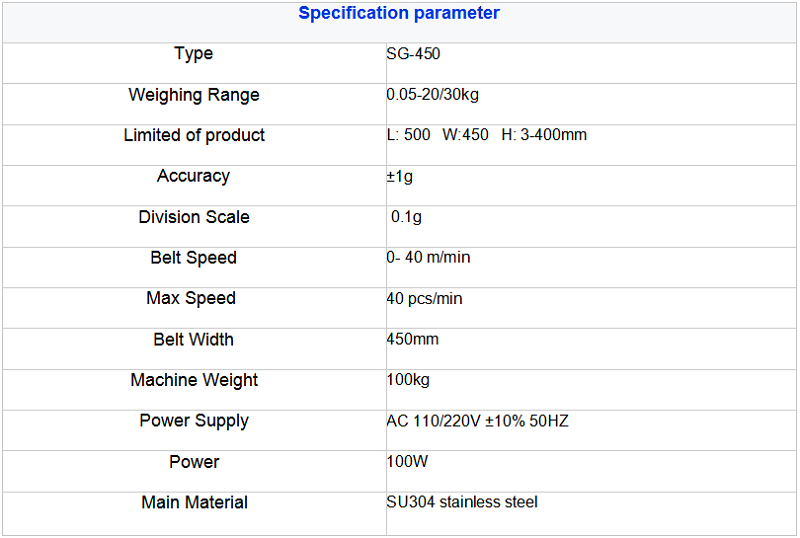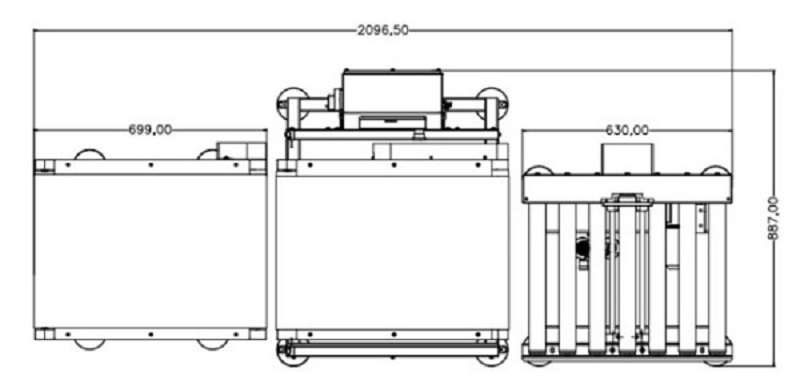 25KG Packaging line checkweigher characteristics
Strong versatility: The standardized structure of the whole machine and the standardized human-machine interface can complete the weighing of various materials;
Easy to replace: a variety of formulas can be stored, easy to change product specifications;
Simple operation: using Weilun color man-machine interface, fully intelligent and humanized design;
Easy maintenance: the conveyor belt is easy to disassemble, install and maintain, and is easy to clean;
Adjustable speed: the motor is controlled by frequency conversion, and the speed can be adjusted as required;
High-speed and high-precision: high-precision digital sensors are used, with fast sampling speed and high precision;
Zero tracking: can be manually or automatically cleared, and dynamic zero tracking;
25KG Packaging line checkweigher display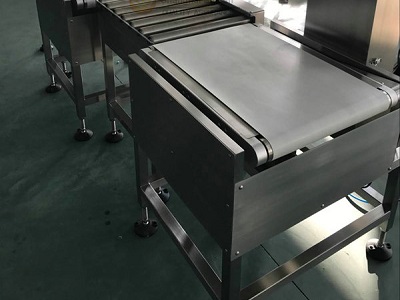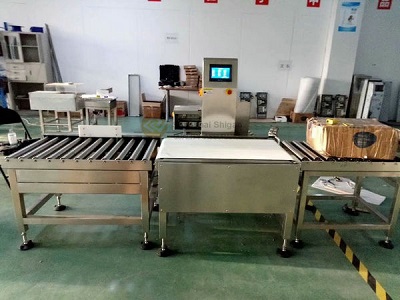 Customized
The product demonstrating may not perfectly meet your requirements,
our philosophy is to customize your real need.
To minimizing idle capacity and function. To supply you performance and cost balanced products. Following are the factors shall be taken into account during customization:
1,Products to be packed
2,Container to be filled, type and specification.
3,Capacity requirement
4, Automation requirement
5, Protection requirement
6, Other specific requirement

Company Display
Shanghai Shigan Industrial Co.,Ltd is a high-tech enterprise incorporating technology, research development and processing and marketing. The company has years of experience in weighing areas. It provides customers with cost-effective checkweigher, multi-level screening scale and corresponding auxiliary devices with excellent design capability and complete process control. The quality of product is reliable and stable. Some products not only surpasses similar imported products, but also exports to all over the world. It is popular with the masses of users and dealers and gains praise from them.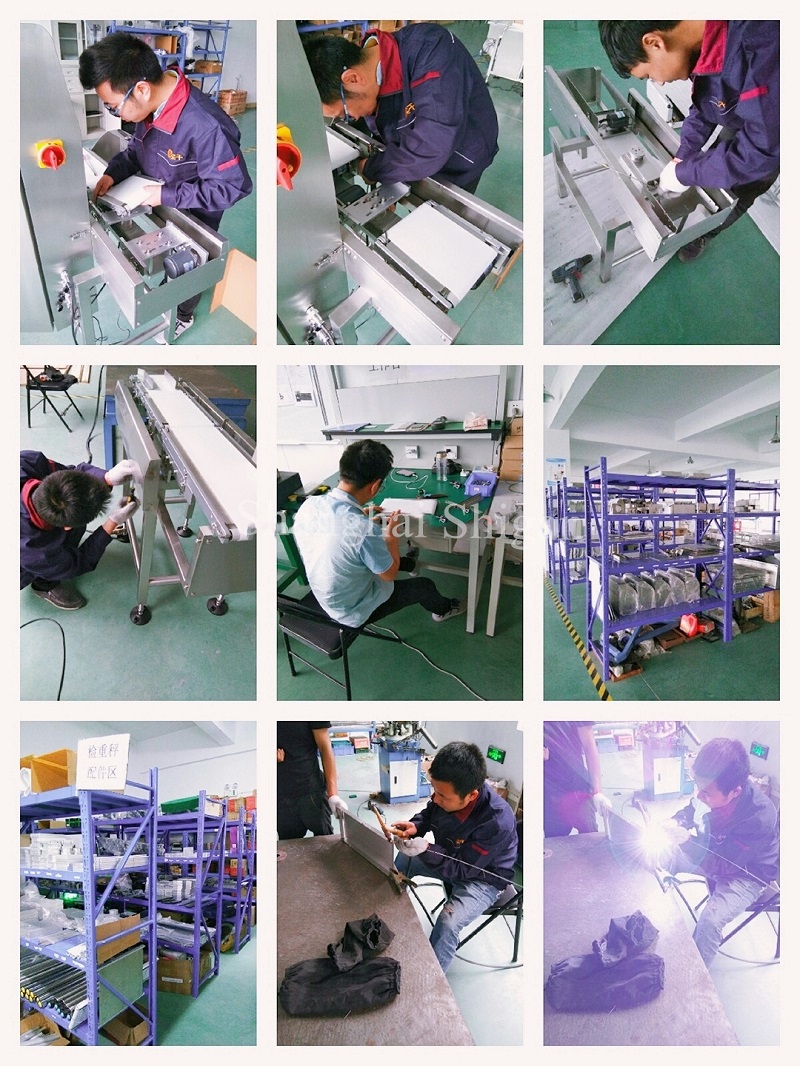 All the checkweigher of our company are produced and sold by ourselves.We provide cost effective packaging and weighing equipment.The quality of product is reliable and stable.
After Sale Serive
Over the years, Shanghai hard work Industrial Co., Ltd. has been serving customers in the melt industry, after research, exploration, summed up a complete set of product and service support system to provide users with high quality and timely pre-sale, sale, after-sales service:
First, quality assurance
My business department to ensure that the equipment provided to customers is the original production, and factory information accessories complete. In order to maintain the normal operation and maintenance of the contracted equipment, the technical products provided by our department are complete, clear and correct.
Second, quality assurance measures
Warranty period: In the warranty period to provide on-site service.
Related Products
Dynamic checkweigher conveyor for sale Automatic checkweighing solutions
Chemical high accuracy automatic checkweigher Online weight sorting checkweigher for paper
Food industrial metal detector system price Checkweigher metal detector combination units
Hot Labels:25kg check weigher,wine checkweigher,packaging line checkweigher,online checkweigher,dynamic check weigher conveyor,digital display checkweigher