Product Description
---
Online weight sorting checkweigher scale for paper, high precision checkweigher conveyor
Online weight sorting checkweigher scale for paper using 32-bit high-speed processing chip and large touch screen LCD display and high-performance operating system.For different industries, such as printing industry, books and other products (eg:paper,manual,paper towels,wet wipes and so on)are easy to be contaminated with ink during long-term use, our company has launched a sorting scale equipped with dirt-resistant, wear-resistant and easy-to-clean conveyor belts, which effectively solves the difficulty of cleaning for customers, and long-term use affects the beauty problem.If you have any questions,please contact me!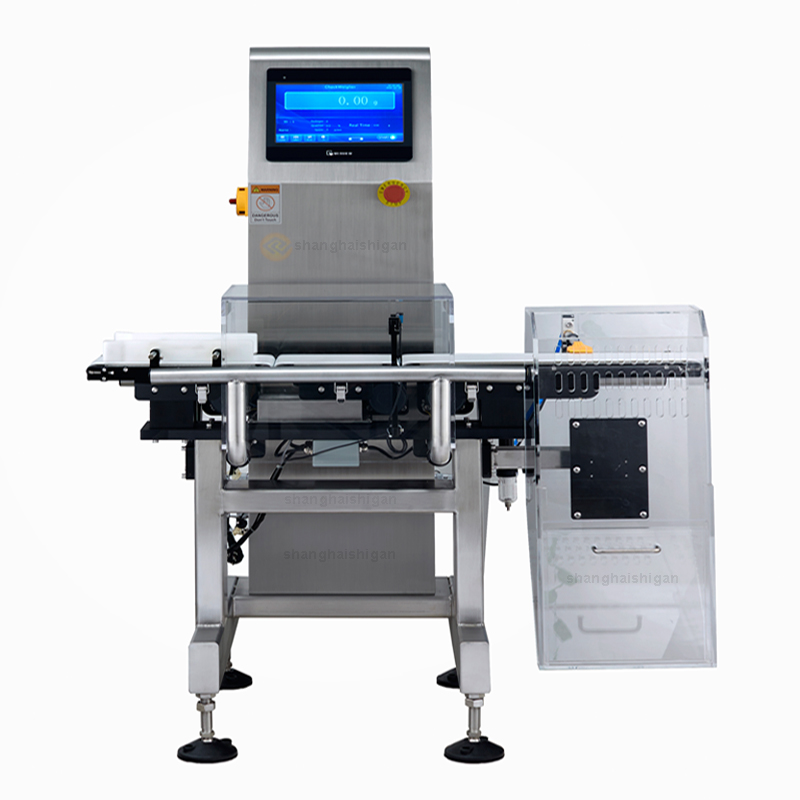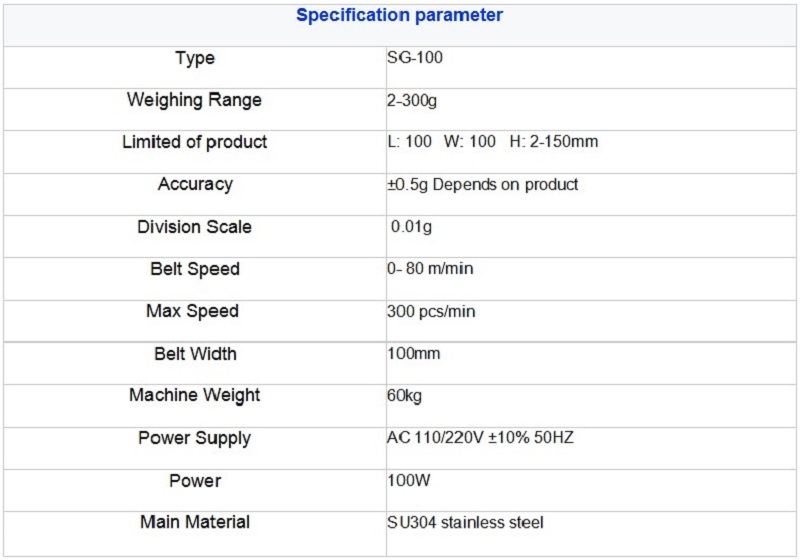 Main Feature
1. Fully automatic sorting method, avoiding human error 2. Chinese menu display and response operation, clear at a glance (English menu is optional)
3. Adopt the world's digital weighing unit to achieve high-speed and stable measurement

4. The conveyor is easy to disassemble, easy to maintain and clean

5. The conveying system adopts frequency conversion speed regulation mode, which is convenient for front and rear speed coordination

6. Powerful data statistics storage function, can store 200 product data, record tens of thousands of data

7. Set up printing, statistics, and processing of product content, which is convenient for data analysis and collection

8. Professional sorting scale using program, professional application function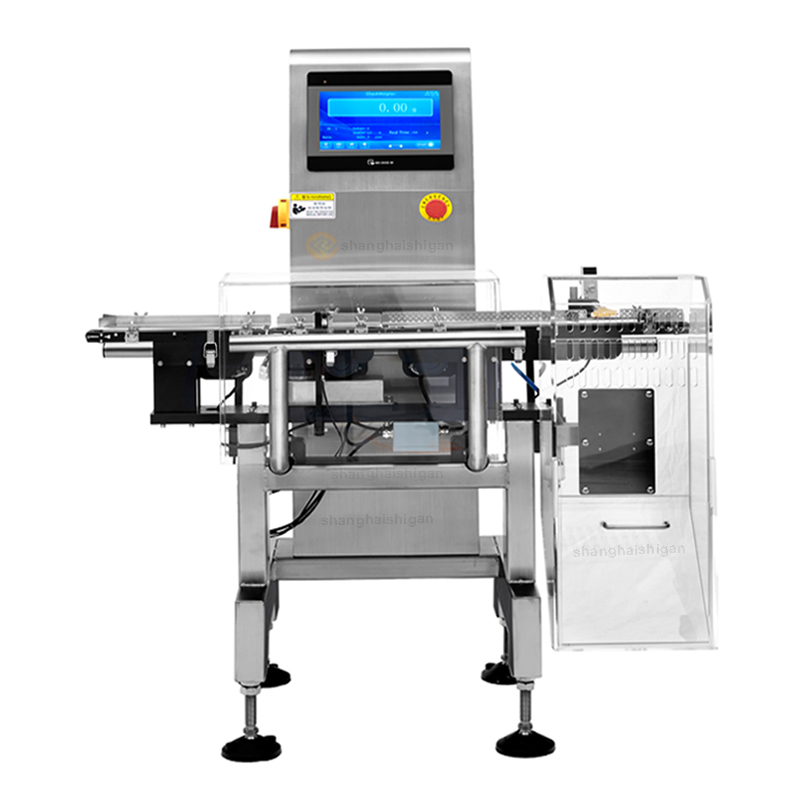 Solutions
Are you a manufacturer or a distributor?
Shigan Industrial Co., Ltd. is a professional manufacturer and supplier that is concerned with the design, development, and production of Checkweigher.
1.OEM Experiences above 7 Years In Belt Industry
2.Factory Manufacturing Enterprise Provide with you Competitive Price and superior quality
3. Have stable supply chain which can guarantee our product quality and prompt delivery
4. Strict QC process to guarantee quality.
5.Trial Order small quantity for retail and wholesale are accepted
6. Fully equipped with advanced machines and Experience workers
7.Sincere Service!(Effective pre-sale communication+Good after sale service )
8.Various equipment to supply your need
How to guarantee product quality?
The checkweigher produced by Shanghai Shiqian has strict quality control in every link, and it is never allowed to be shoddy, and each machine has to be tested more than 100 times before leaving the factory, and all indicators will be shipped after reaching the standard.
How to transport the checkweigher?
All checkweighers will be carefully packed, filled with moisture-proof and shock-proof materials, carefully packed in wooden boxes, and shipped to the port. We also support sea, land and air transportation.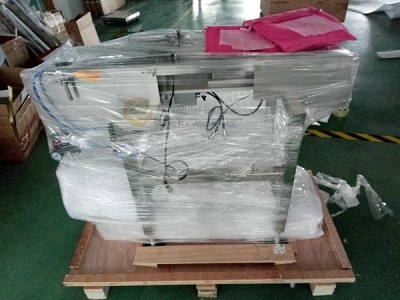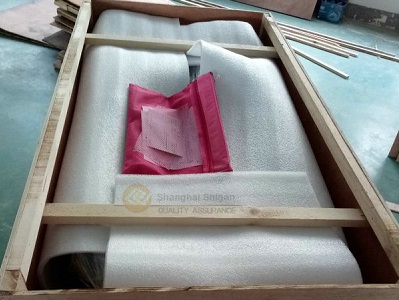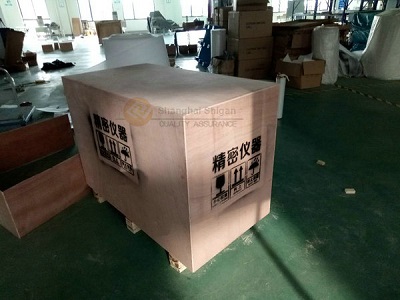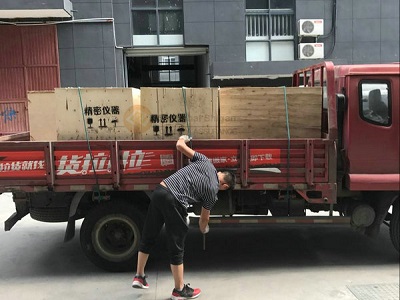 What payment methods do you support?
TT,L/C,Western Union,Money Gram,Paypal,International Credit Card.
After-sales service
In line with the business tenet of "providing customers with satisfactory products and services", Shanghai Shigan Industrial Co., Ltd. solemnly promises: While ensuring the advancement, reliability and stability of the equipment, it will continue to improve the quality of service, from sales to After-sales delivery, commissioning and opening, equipment maintenance and management, technical services, user technical training and other aspects, ensure that customers can get good services and make customers satisfied and assured.
1. Ensure that the equipment packaging meets the requirements of moisture-proof, rain-proof, rust-proof, anti-corrosion and shock-proof, and the identification is clear and correct, so that the goods can be delivered to the site safely and in time.

2. High-quality and fast technical services

In order to better ensure the normal operation of the equipment, answer questions raised by users in a timely manner, and help users solve problems, the company's maintenance center and local maintenance outlets are responsible for the opening, maintenance and technical consulting services in each region. In the maintenance center, a full-time engineer is responsible for providing customers with free technical consulting services at any time.

Ensure that the problem is solved within 24 hours after receiving the wrong call from the user.
The company's maintenance center has a 24-hour call service, and a full-time engineer accepts incoming calls from users to ensure that users receive timely technical support in the process of using the equipment.

3. Installation and debugging

Our checkweighers are packed with detailed installation steps, and there are detailed installation videos for customers' reference. We also provide remote video guidance.
Our Customer & Exhibition
---
Online weight sorting checkweigher scale for paper, high precision checkweigher conveyor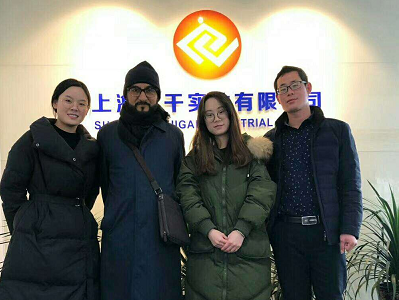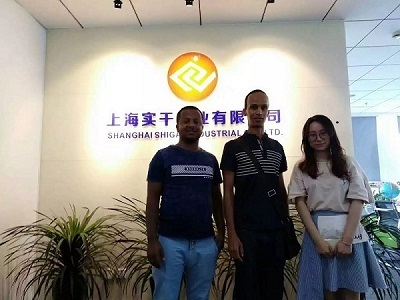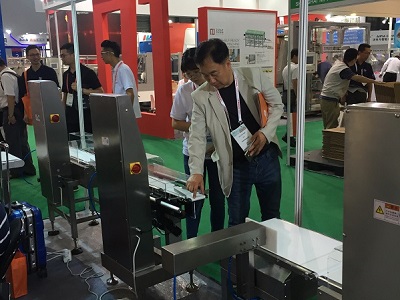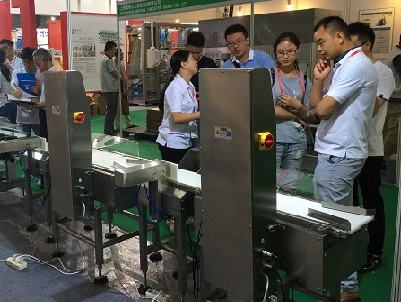 Related Products
Multistage food check wieght machine supplier Dynamic check weigher manufacturer
Pipeline line check weight machine Pharmaceutical weighing machine
Bulk FCL food belt weigher Customized check weigher manufacturers
Hot Labels:Online checkweigher,weight sorting checkweigher,checkweigher for paper, high precision checkweigher,conveyor belt checkweigher