Automatic checkweigher & metal detector combo
Automatic checkweigher & metal detector is mainly used for automatic weight detection, upper and lower line discrimination or weight classification selection on various automated packaging lines. Metal detection is completed while weight is checked, and unqualified products are automatically rejected.This series checkweigher and metal detection machine can detect metals including iron, copper, aluminum, lead, stainless steel, etc.Our corporation supply online checkweigher,matel detactor etc. , please contact us at any time if you need! Welcome to click herer for inquiry!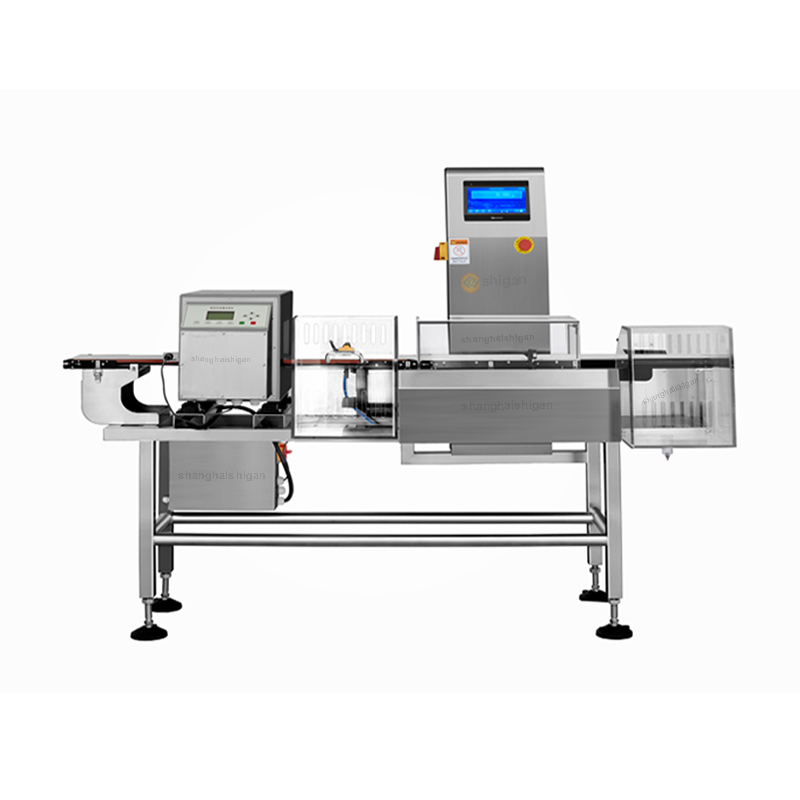 Digital checkweigher and metal detector is a high-speed, high-precision online inspection equipment, a dynamic weight signal processing system, and a wealth of software, electronic and mechanical options, so that this series can meet the requirements of online checkweighing and metal detection in all walks of life.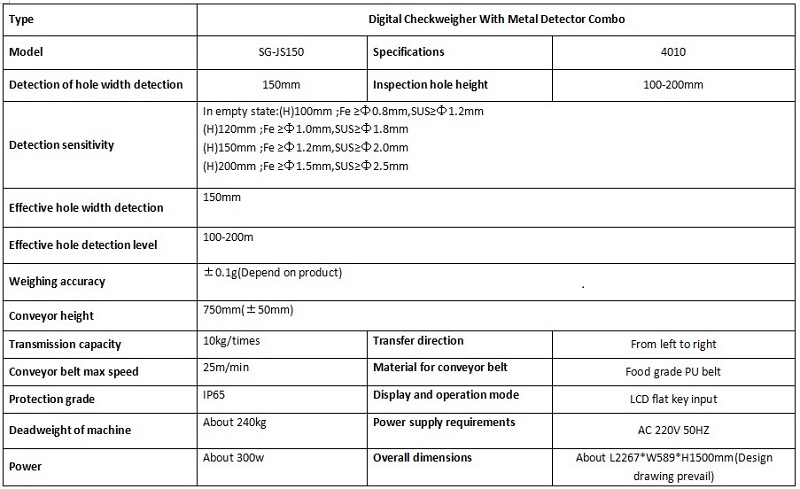 Ps:This series of digital checkweigher and metal detector can be customized according to the actual needs of customers

1.The automatic checkweigher with metal detection machine has a small footprint and has good metal free area characteristics, thereby reducing the length of the combined equipment. The space requirement of the production line is minimized. The metal detector and the weight detector are integrated in a simple cantilever frame It can be easily and effectively installed in the existing workshop, so as to minimize the installation cost
2.High-speed digital signal processing devices and intelligent algorithms improve detection accuracy and stability
3.The cantilever structure is mainly made of stainless steel. It uses FDA-approved plastic conveying base, which greatly improves the sanitation and washing quality of the equipment
4.The advanced weighing controller in the device enables users to improve their processing efficiency and profitability. Production line operators
5.Able to understand the performance of the production line and make necessary adjustments at any time from the graphical display of statistical information to ensure the highest efficiency of the production line
6.The automatic servo feedback controller of the feeder ensures the highest efficiency of the feeding process
7.LCD display, Chinese and English menu screen, easy to realize man-machine dialogue operation
8.A variety of feedback options to meet the needs of various feeding operations
9.With memory function, it can be expanded to store the detection parameters of multiple products
10.Simple detachable rack for easy cleaning
11.Provide multi-language support menu
12.Special design of the conveyor belt to avoid deviation of the conveyor belt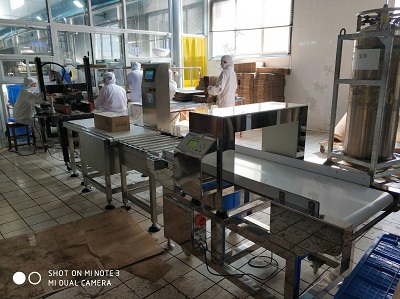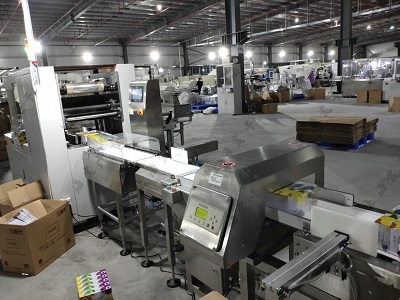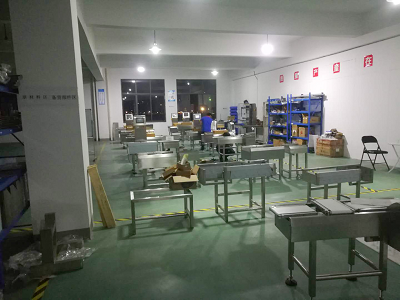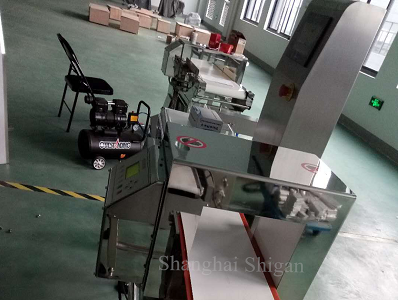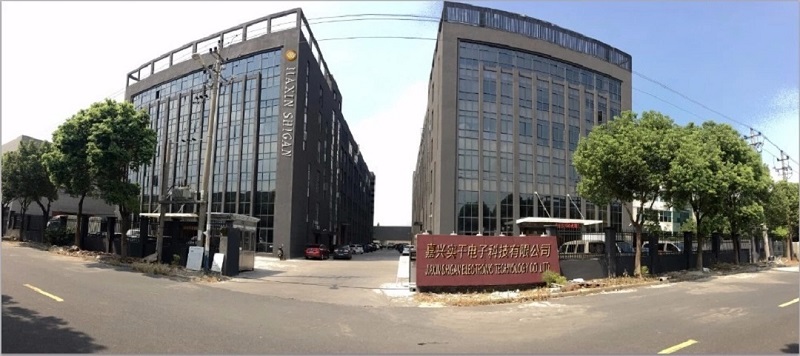 Shanghai Shigan Co., LTD. Is an independent innovative enterprise integrating research and development, design, production, sales and service, specializing in the production of automatic inspection, re-sorting equipment and automatic weighing and batching system integration.The company's products cover chemical, food, medicine, food and other industries.Products include: online weigher, multistage sorting scale, metal detection machine and a series of products.

1. We will deliver the machine and provide the load list on time to ensure that you can get the machine quickly
2. We often ask for feedback and provide help to customers who have used our machines in their factories for a period of time.
3. We provide one year warranty

4. Well-trained and experienced staff will answer all your inquiries

5. 12 months warranty and lifetime technical support.

6. Your business relationship with us will be kept confidential from any third party.

7. Provide good after-sales service, if you have any questions, please contact us.

Related Products
Dynamic check weigher manufacturer Assembly line high speed checkweigher
Checkweigher in combination with metal detectors Digital metal detector convey belt
Checkweigher and labeling machine combo Small commodity check weight machine
Hot Labels:Automatic checkweigher & metal detector combo,checkweigher & metal detector combo,digital checkweigher with metal detector,checkweigher and metal detection machine