Automatic Check Weight Machine
Automatic check weight machine as known as online checkweigher,dynamic weight checker,digital check weigher,conveyor belt checkweigher and so on.
Automatic check weight machine uses high-speed dynamic weight reading to detect the weight of products on the production line. It can accurately detect products with unqualified weights in a continuous production line, and perform the control of online and offline judgment or automatic weight sorting based on this, especially suitable Check for missing parts in packaged products. The packaged products pass the checkweigher weighing test, the qualified ones will be sent back to the original conveyor belt, and the unqualified ones will be rejected.To know more about us, welcome to contact us or visit our factory.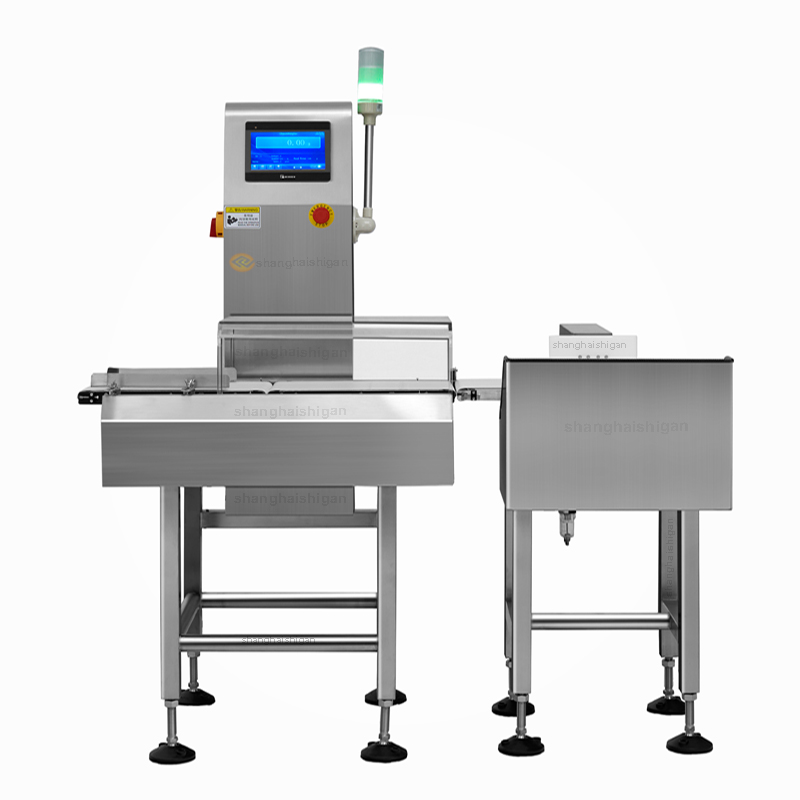 TypeSG-220

Weighing Range5-1500g
Limited of productL: 300 W:220 H: 3-200mm
Accuracy±0.2g Depends on product
Division Scale 0.1g
Belt Speed0- 60 m/min
Max Speed 100 pcs/min
Belt Width220mm
Machine Weight60kg+44kg
Power SupplyAC 110/220V ±10% 50HZ
Power100W
Main MaterialSU304 stainless steel

1. Large-size color LCD touch screen interface, simple operation and intuitive display.
2. Support multiple languages: Chinese, English, Spanish, Italian, Japanese, Korean, etc. (customer specified), the default is Chinese and English.
3. It can store 200 kinds of product inspection data, which is convenient for users to call.
4. The USB data storage interface can transfer report data to a PC for analysis and printing.
5. Parameter setting password protection, only management personnel operate.
6. Automatic zero tracking system to ensure reliable detection data.
7. Built-in temperature and noise compensation system to ensure system stability. Online printing function (customer required).
8. Data external communication interface, which can be connected to other equipment in the production line (eg: labeling machine and inkjet printer) (customization required).
9. Multiple rejection devices: push rod rejection, fall rejection. (Customer required).
10. Simple mechanical structure, easy to disassemble, clean and maintain.

Automatic check weight machine is mainly used for automatic weight detection, upper and lower limit discrimination or weight classification selection on various automated assembly lines and logistics conveying systems. It is widely used in online detection in the pharmaceutical, food, toy, hardware, chemical and other industries. In addition, manual weighing can be directly replaced to improve production efficiency, consistency and reliability of weighing.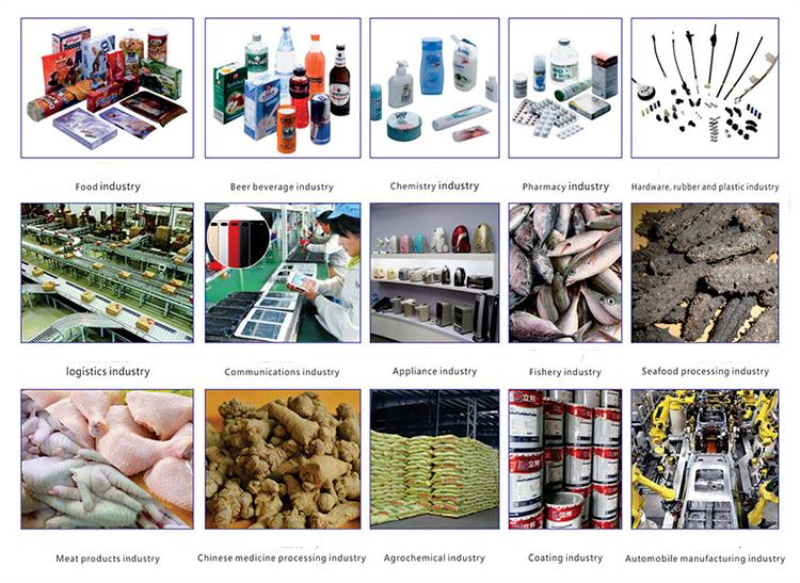 Related Products
Dynamic check weigher manufacturer Pharmaceutical high speed checkweigher
Digital checkweigher for light industry Checkweigher with three-color alarm light
Multi-stage weight and sorting checkweigher Automatic checkweigher and labeling machine
Hot Labels:Automatic check weight machine,online checkweigher,dynamic check weigher,weight check,manufacturer,supplier,price