The high-precision black pepper powder checkweigher produced by Shanghai Shiqian is embedded in the production line for automatic checkweighing and inspection of NG products, and ±0.1g high-precision automatic checkweighers. This high-speed dynamic checkweigher is mainly used in various automated assembly lines and logistics transportation systems Automatic weight detection, upper and lower limit discrimination or weight classification selection.For further information about our services, or if you would like one of our professionals to contact you, please do not hesitate to contact us.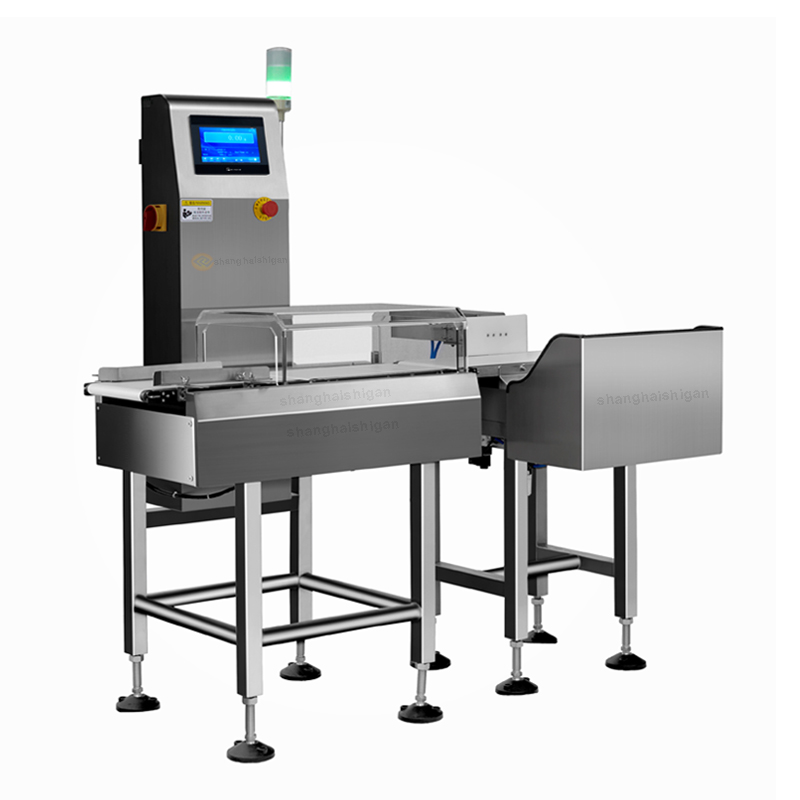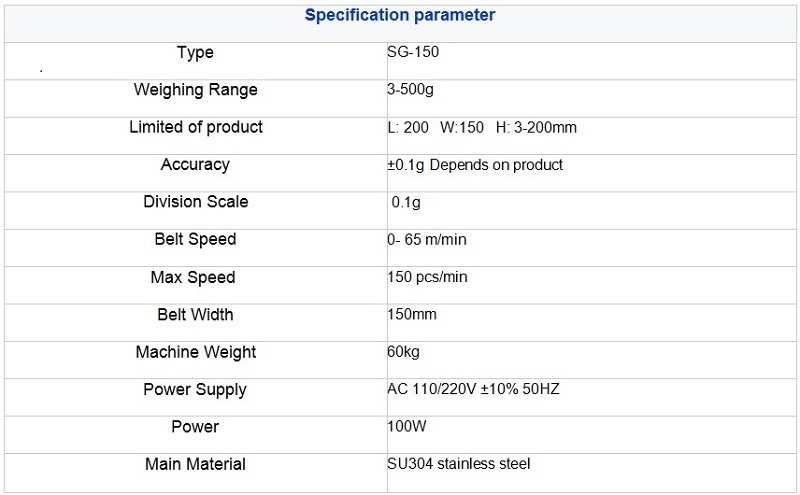 Part of clamping conveyor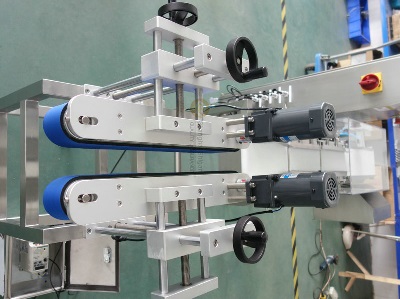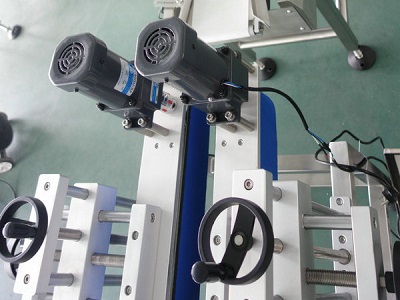 Main Feature
1. Weighing and sorting technology: domestic sorting accuracy ±0.05g, sorting speed 300 times/min.
2. Accurate product sorting function: digital weighing unit and zero point automatic analysis, provide production trend feedback signals, adjust the packaging accuracy of upstream packaging machines, and reduce costs.
3. Powerful data traceability function: inquiry and printing of unqualified products, statistical charts such as histograms and yield charts can be generated during the sorting process, and a built-in data transmission system is convenient for production control.
4. Domestic market share: Whether it is the scope of industry application or customer groups, Dongguan Shanan has always maintained the industry and has comprehensive application experience and technology accumulation.
5. Comprehensive operation yield: Weighing detection and sorting action is flexible in the industry, stable operation, with power-off data storage and fault self-checking alarm function.
6. Humanized design and easy to operate: 10-inch color touch screen operation interface, which can store 100 varieties, flexible sorting and switching, realizing non-stop switching products; modular design, conveyor belt buckle design, easy maintenance and cleaning.
7. The domestic shunt rejection device prevents the product from falling down and spilling the material during the sorting process, and ensures the integrity of the test object.
8. In-depth development and customization, supporting integration capabilities: Various applicable solutions can be customized to meet the requirements of different products and different environments, and are connected to metal detectors, packaging machines and other equipment.
Pictures of high speed conveyor belt checkweigher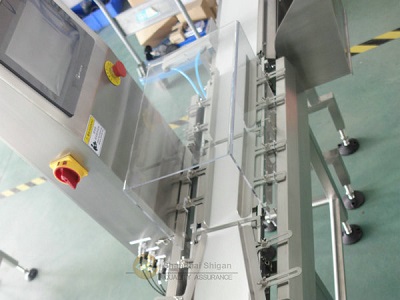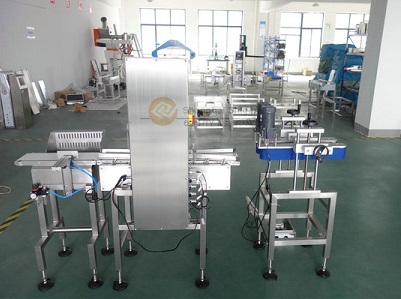 Main Application
Mainly used in the assembly line of bottled products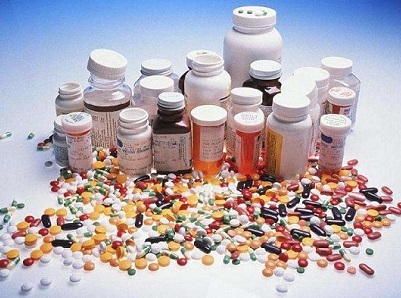 Customized & Reject Type
The product demonstrating may not perfectly meet your requirements,
our philosophy is to customize your real need.
To minimizing idle capacity and function. To supply you performance and cost balanced products. Following are the factors shall be taken into account during customization:
1,Products to be packed
2,Container to be filled, type and specification.
3,Capacity requirement
4, Automation requirement
5, Protection requirement
6, Other specific requirement
Packaging & Delivery
Packing Detail:
☂ Each Machine with plastic film package first, then placed in a wooden case, wooden case with a foam filling.

✈ We loaded the truck with heavy trucks for loading the cargo to the harbor terminal.At the dock we pack the goods in containers and ship them abroad.
Delivery Detail :

☀ Shipped in 25 days after payment
Company Qualification
To survive by quality, to seek development by reputation, adhering to the innovative and pragmatic attitude and unswerving faith to constantly innovate research and development technology and production skills, to provide customized products and quality services for customers.Since the establishment of the company, under the joint efforts of all the staff, has made gratifying achievements.Shanghai Shigan is willing to help you on the road of enterprise development, and strive to produce every product to satisfy you and return your trust and support.
After-sales service commitment:
1. Service tenet: fast, decisive, accurate, thoughtful and thorough
2. Service goal: service quality wins customer satisfaction
3. Service efficiency: If the equipment fails during or outside the warranty period, our company will arrange maintenance personnel to provide maintenance services for customers within 24 hours after receiving the notice.
4. Service principle: The product warranty period is one year. During the warranty period, our company will repair the parts damaged due to quality reasons for free. If the parts are damaged outside the warranty period, only the cost will be charged for the accessories provided. If due to human factors If the equipment is damaged, the parts repaired or provided by our company are calculated at the cost price.
Related Products

Automatic check weigher machine suppliers Inline check weight machine price
High precision checkweigher for health products Caviar multi-stage sorting checkweigher
Power-off protection automatic checkweigher Dynamic sorting underweight checkweigher price
Hot Labels:black pepper powder,bottled/bagged check weigher,online dynamic checkweigher,weight checker,price