The pharmaceutical weighing metal detector produced by Shanghai Shigan is an online inspection equipment specially designed for the automatic packaging line. Medicine checkweigher & metal detector can simultaneously realize the precise control of the product weight and the detection of metal foreign objects, and automatically detect unqualified weights and foreign objects. Of products are removed from the production line; saving space is the most effective solution for end-of-line inspection and quality control.Any OEM and customer design orders are welcome! If you are interested in our products, please feel free to contact us.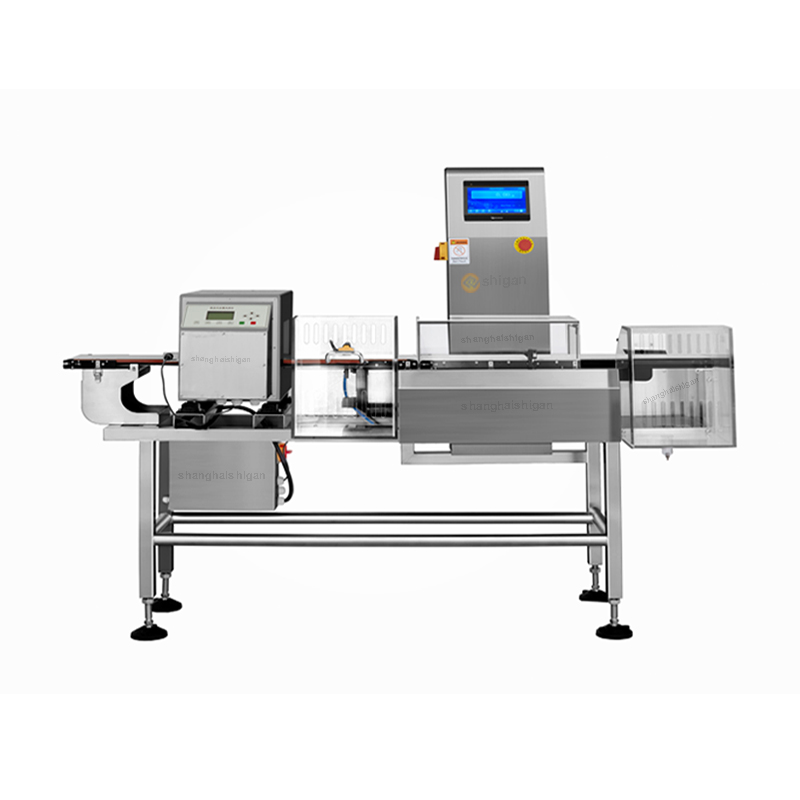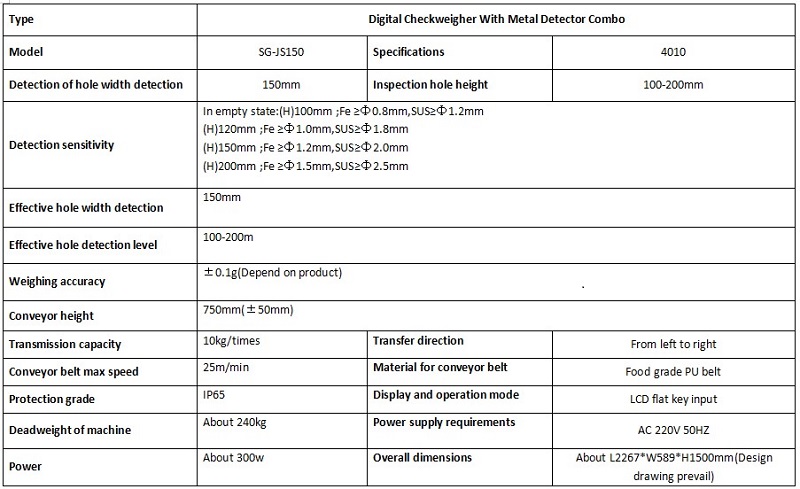 Remarks:The model shown is the standard size, other sizes can be customized according to requirements

1. Lightweight structure, small footprint, convenient connection with the production line, high detection sensitivity, convenient operation; it can save the production line space to the greatest extent and realize more quality control.
2. Advanced technology, applying the latest multi-frequency detection technology, material effect automatic elimination technology, automatic balancing technology and adaptive adjustment technology to bring the equipment the industry's simplest operation, best environmental adaptability and stability.
3. All stainless steel shock-proof and shock-absorbing structure is designed and manufactured to ensure long-term stability and service life.
4. It can record detection parameters suitable for 100 different products, avoiding detection errors caused by manual differences, and avoiding downtime for product replacement.
5. The low power consumption design and the fully sealed design and the structure of the equipment ensure the protection effect of the electronic control part, which reaches the protection level of IP65 and has a service life of more than 15 years.

The medicine metal detector has the characteristics of high precision and high speed, and is widely used in the pharmaceutical, food, health care, daily chemical, battery, light industry and other industries.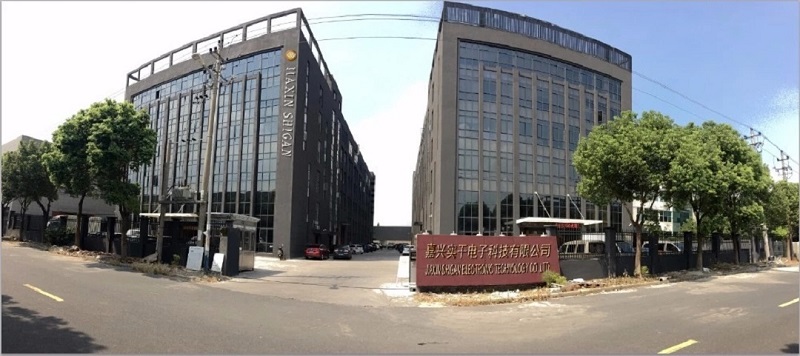 Over the past 16 years, Shanghai Shigan has been actively participating in international market competition, promoting technological progress with major international companies, and providing domestic and foreign customers with advanced products with reliable quality and first-class technology. The company has two major processing bases, advanced production technology and a complete global after-sales service system. Overseas organizations located in North America, Indonesia, Thailand, Vietnam, and Brazil provide effective and efficient services to global customers.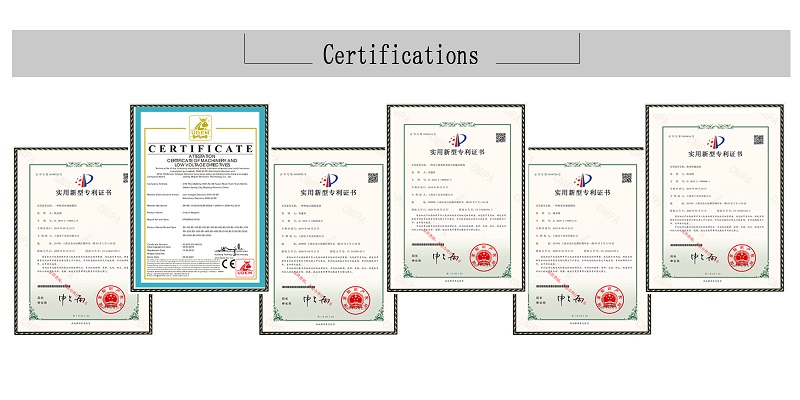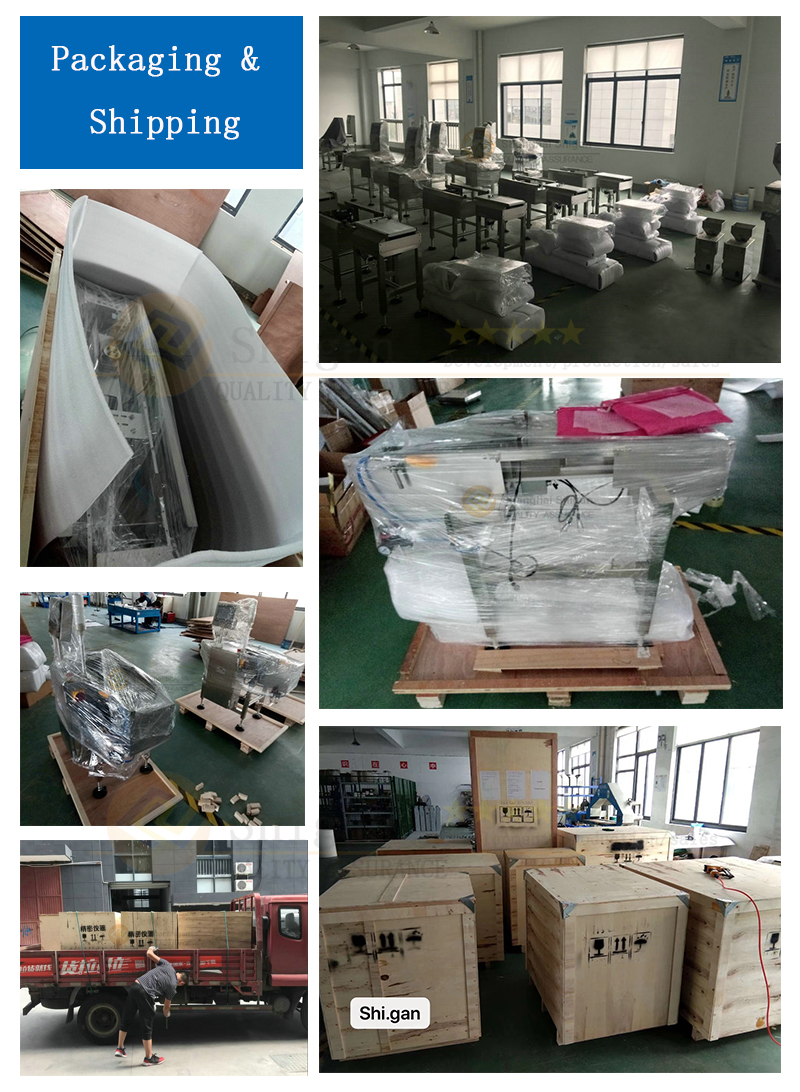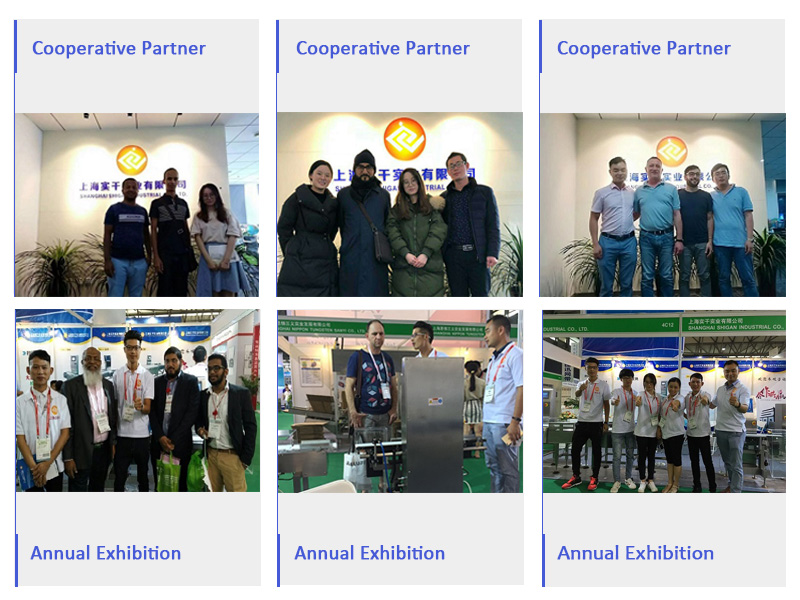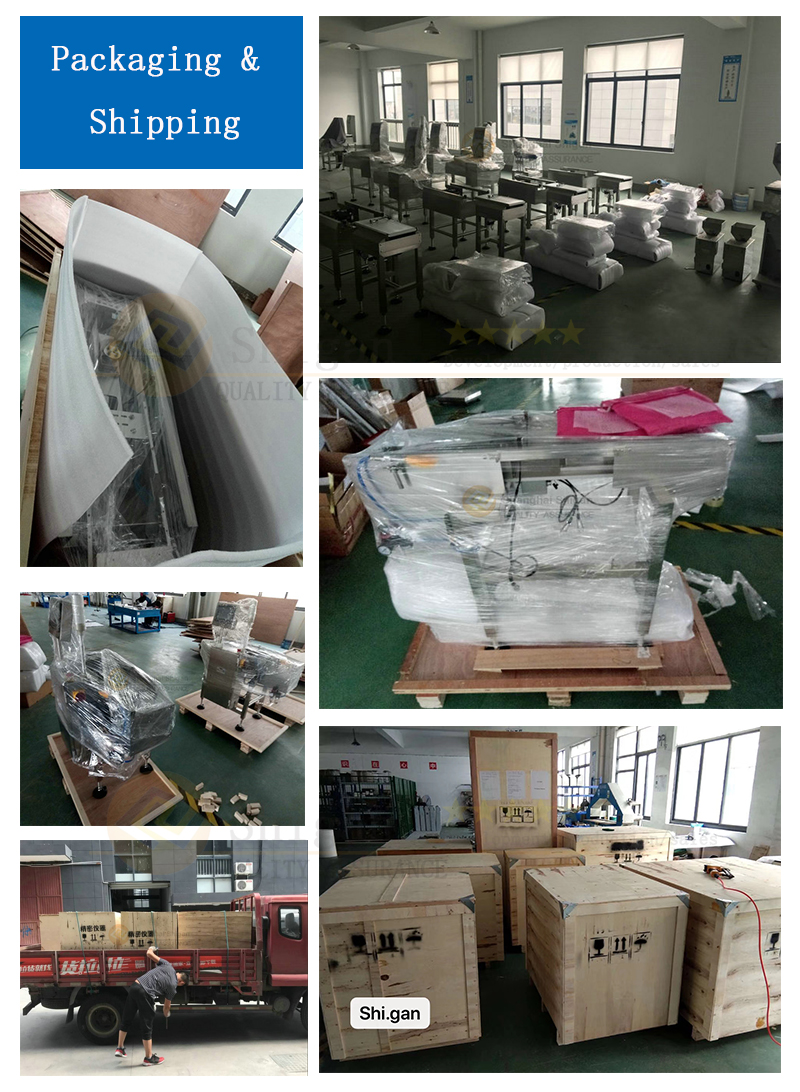 After-sales service commitment:
1. Service tenet: fast, decisive, accurate, thoughtful and thorough
2. Service goal: service quality wins customer satisfaction
3. Service efficiency: If the equipment fails during or outside the warranty period, our company will arrange maintenance personnel to provide maintenance services for customers within 24 hours after receiving the notice.
4. Service principle: The product warranty period is one year. During the warranty period, our company will repair the parts damaged due to quality reasons for free. If the parts are damaged outside the warranty period, only the cost will be charged for the accessories provided. If due to human factors If the equipment is damaged, the parts repaired or provided by our company are calculated at the cost price.
Related Products
Engine oil auto parts high speed checkweigher Metal detector for condiment supplier price
Metal detector for biscuit industry Checkweigher & metal detector combo
Touch screen digital metal detection machine Checkweigher with metal detectors system
Hot Labels:pharmaceutical weighing metal detector,boxed,bottled,medicine,checkweigher & metal detector,manufacturer,supplier