Perfume inline checkweigher is a high-speed, high-precision online checkweighing equipment, which can be integrated with various packaging production lines and conveying systems.Dynamic checkweigher is mainly used to check whether the product is overweight/underweight, and whether there are missing parts or instructions in the package Etc., and feedback information to filling or packaging equipment. Ensure that the net content of the product meets the specifications and requirements, save material costs, improve product quality and integrity, and avoid customer complaints.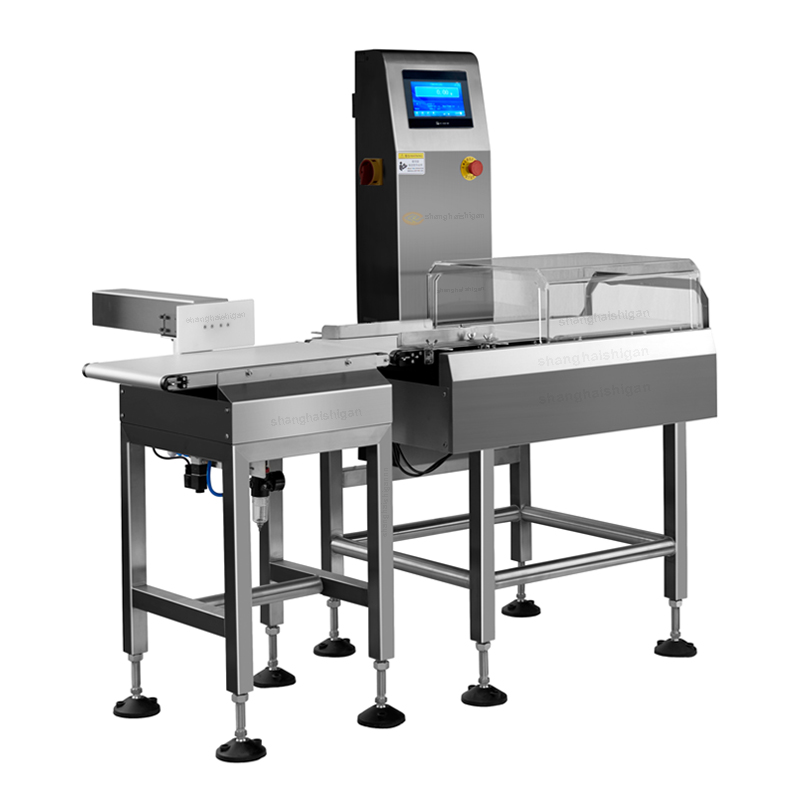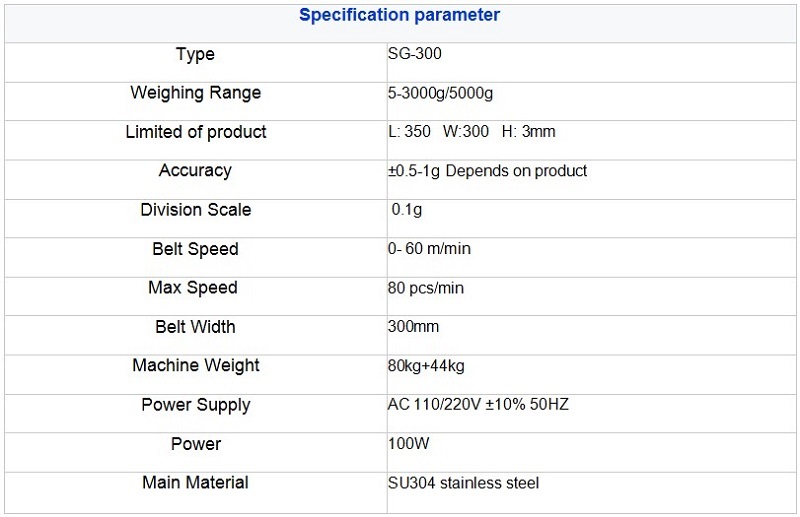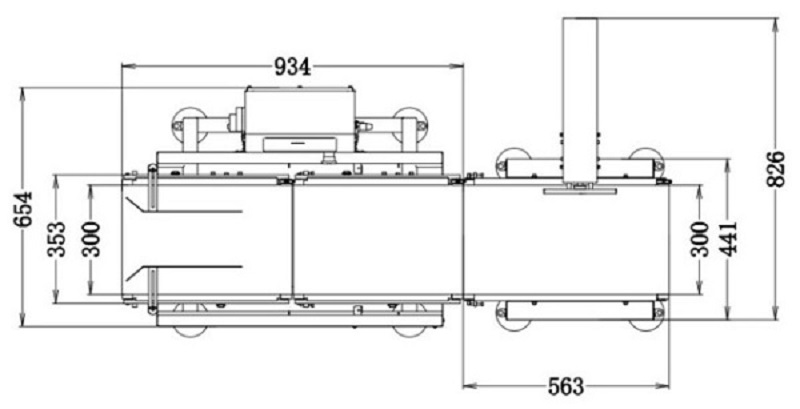 Note 1: The above specifications are standard specifications, other sizes can be customized according to customer needs.
Note 2: The above detection sensitivity is the surface accuracy of the empty conveyor belt. The actual detection sensitivity is affected by the product to be tested, the use environment, or the location of the metal mixing.
1. Weighing and sorting technology: domestic sorting accuracy is ±0.05g, sorting speed is 300 times/min.
2. Accurate product sorting function: digital weighing unit and zero point automatic analysis, provide production trend feedback signals, adjust the packaging accuracy of upstream packaging machines, and reduce costs.
3. Powerful data traceability function: inquiry and printing of unqualified products, statistical charts such as histograms and output charts can be generated during the sorting process, and a built-in data transmission system is convenient for production control.
4. Domestic market share: Whether it is the scope of industry application or customer groups, Dongguan Shanan has always maintained the industry and has comprehensive application experience and technology accumulation.
5. Comprehensive operation yield: Weighing detection and sorting action is flexible in the industry, stable operation, with power-off data storage and fault self-checking alarm function.
6. Humanized design and easy operation: 10-inch color touch screen operation interface, which can store 100 varieties, flexible sorting and switching, realizing non-stop switching products; modular design, conveyor belt buckle design, easy maintenance and cleaning.
7. The domestic shunt and reject device prevents the product from falling down and spilling the material during the sorting process, and ensures the integrity of the test object.
8. In-depth development and customization, supporting integration capabilities: various applicable solutions can be customized to meet the requirements of different products and different environments, and are connected to metal detectors, packaging machines and other equipment.


Weight Sorting checkweigher is mainly used for automatic weight detection, online and offline discrimination or weight classification selection on various automated packaging lines and logistics conveying systems. It is widely used in online process checkweighing applications in beverage, food, daily chemical, chemical, light industry and other industries.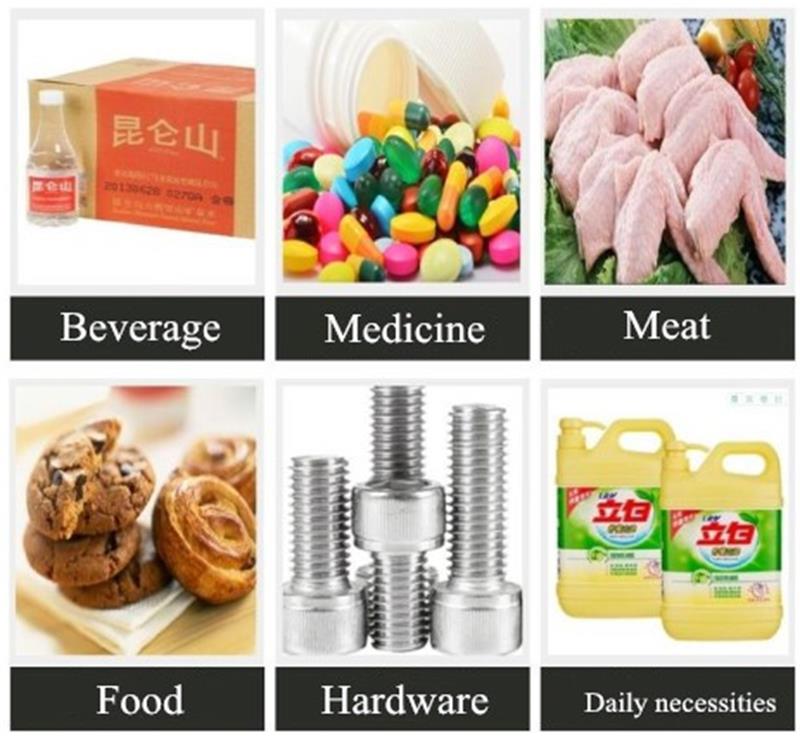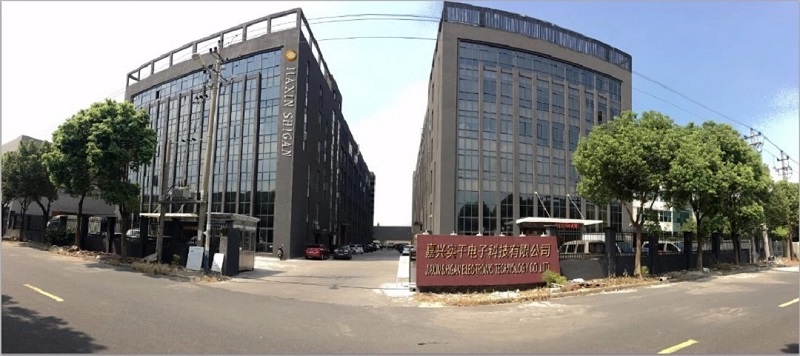 Founded in 2010, Shanghai Shigan Co., Ltd. is a high-tech enterprise specializing in R&D, production and sales of testing equipment. The company has been focusing on the development and sales of automatic checkweighers, digital metal detection equipment, vertical packaging machines and other assembly line equipment for more than ten years. It has become a relatively well-known professional equipment manufacturer and service provider in the industry. The main products include automatic checkweighers. , Digital metal detection equipment, vertical packaging machines, prefabricated bag packaging machines, linear scales, weighing and labeling machines, etc. Companies attach great importance to the cultivation of independent research and development capabilities and the construction of technical teams, and have formed a technical team with independent research and development capabilities. , To ensure that the company can continue to introduce new products that meet customer needs.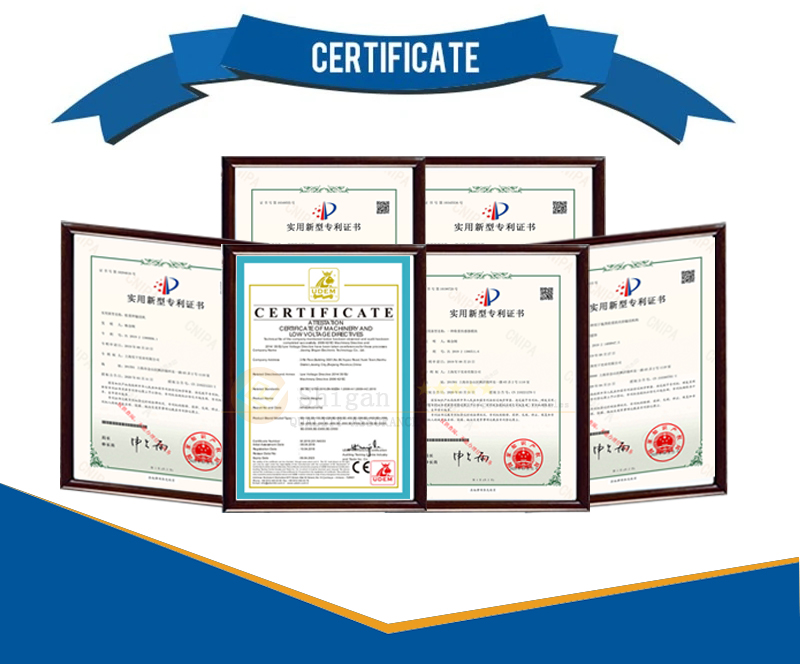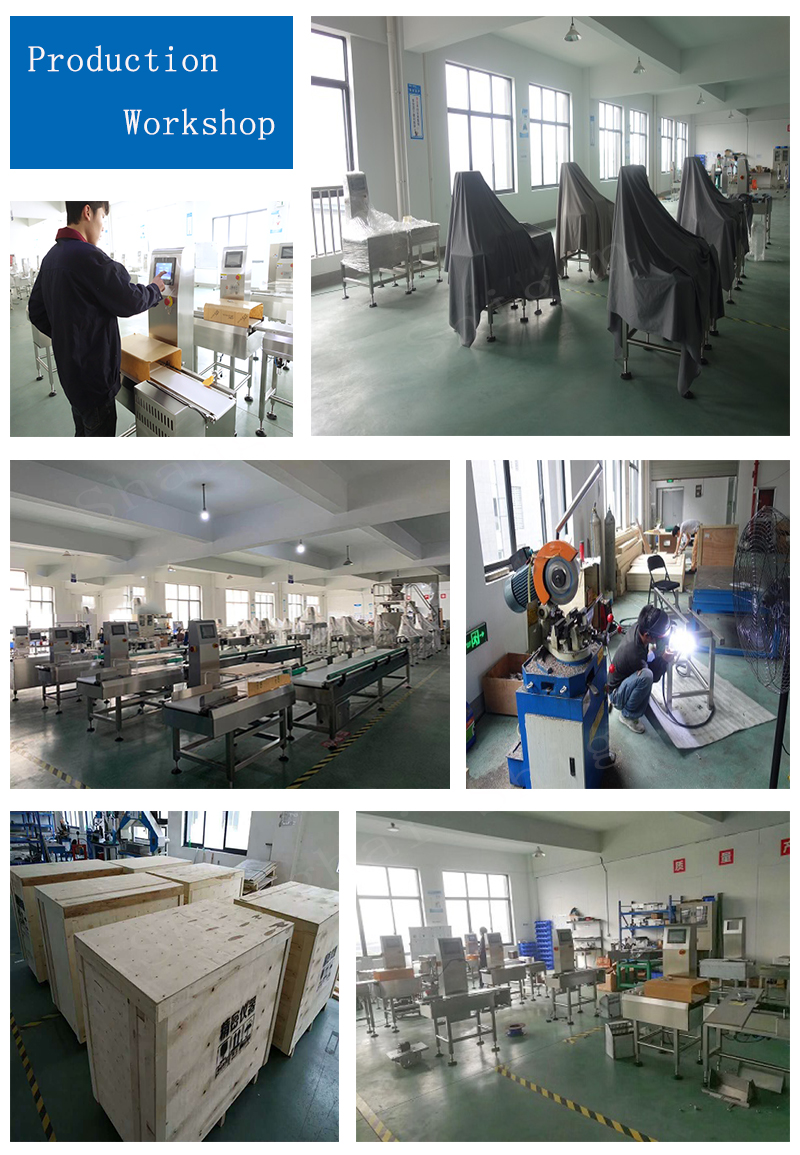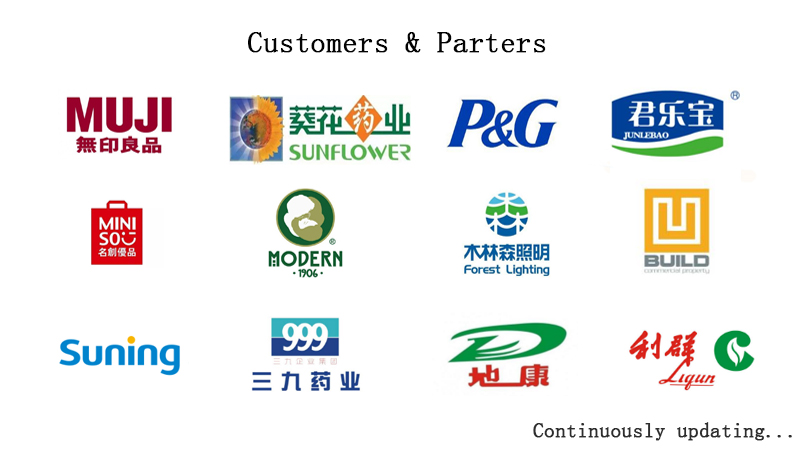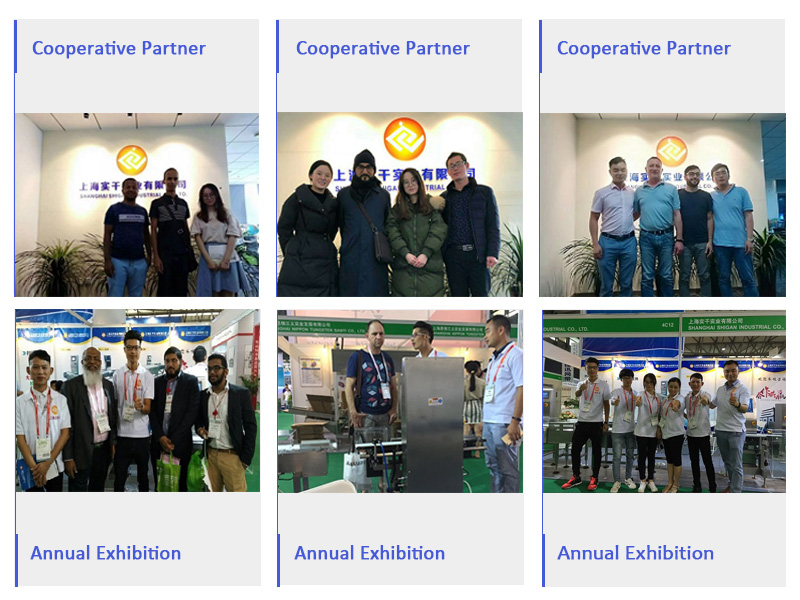 In addition to cooperating with many well-known companies in the food and beverage, poultry, seafood and fishery, daily necessities and hardware industries, we also export to overseas markets such as Malaysia, Vietnam, Indonesia, the Philippines, Kazakhstan, Uzbekistan, UAE, Saudi Arabia, and Qatar , Oman, Syria, Yemen, Iran, Spain, Ecuador, Canada, the United States, Chile, Uruguay, Australia, South Africa, etc.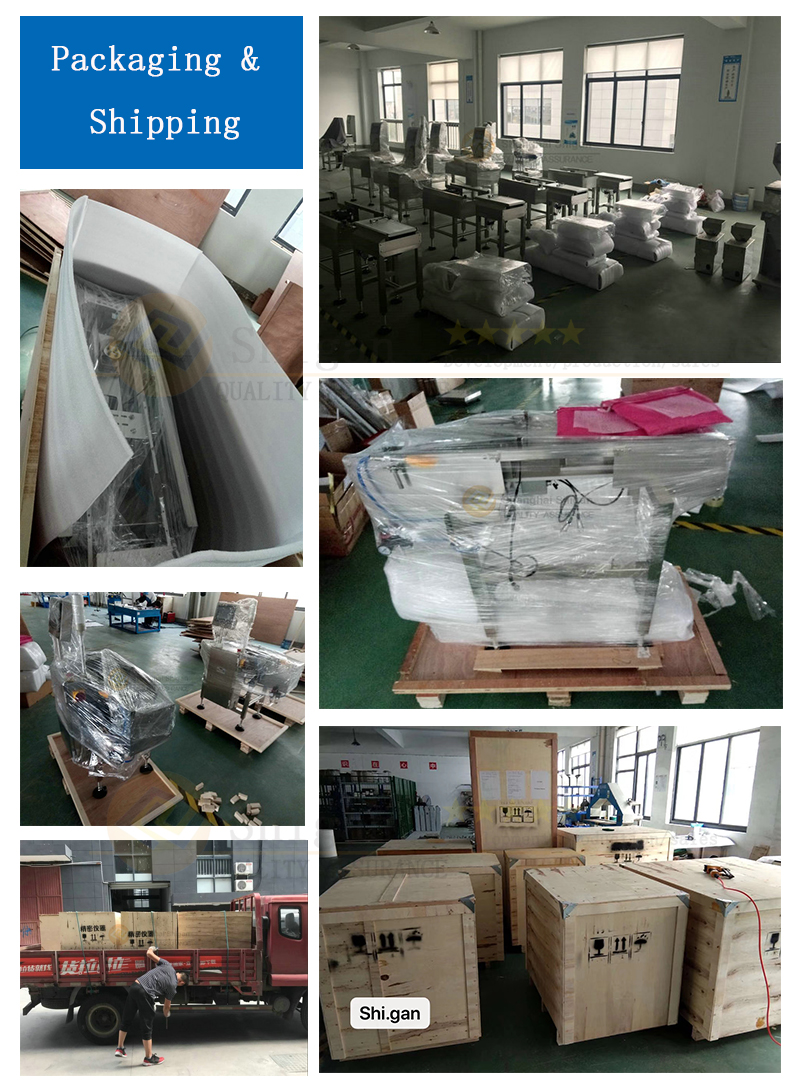 Packing Detail:
☂ Each Machine with plastic film package first, then placed in a wooden case, wooden case with a foam
filling.
✈ We loaded the truck with heavy trucks for loading the cargo to the harbor terminal.At the dock we
pack the goods in containers and ship them abroad.
Delivery Detail :
☀ Shipped in 25 days after payment
Shanghai Shigan after-sales service commitment:
Based on the spirit of pursuing high-quality products and customer satisfaction, Shanghai Shigan Industrial Co,. Ltd solemnly promises you with the principles of preferential prices, considerate service and reliable product quality.
1.Product quality commitment:
(1). The manufacturing and testing of products have quality records and testing data.
(2). For product performance testing, we sincerely invite users to personally check the whole process and performance of the product. After the product is confirmed qualified, it will be packed and shipped.
2. Product price commitment:
(1). Under the same competitive conditions, our company will sincerely provide you with preferential prices on the basis of not reducing product technical performance or changing product components.
3. Delivery time commitment:
(1). Product delivery time: try to meet user requirements, if there are special requirements, need to be completed in advance, and strive to meet user needs.
Related Products
Empty package inspection checkweigher Logistics industry checkweigher conveyor
Multifunctional weighing and labeling machine Baking conveyor belt metal detector price
Boxed/bottled medicine checkweigher & metal detector Inline check weight machine supplier
Hot Labels:perfume,automatic,checkweigher,balm,dynamic,checkweigher manufacturer,price