Online checkweigher is a kind of high-tech automatic sorting equipment that is applied to automatic weight detection, upper and lower limit judgment on various automatic assembly lines and logistics conveying systems, or whether the products are qualified according to the weight detection.Empty package inspection checkweigher is widely used in online inspection of pharmaceutical, food, toy, hardware, chemical, auto parts and other industries. In addition, it can also directly replace manual weighing to achieve the purpose of improving production efficiency, improving accuracy, reducing labor and reducing costs.For further information about our services, or if you would like one of our professionals to contact you, please do not hesitate to contact us.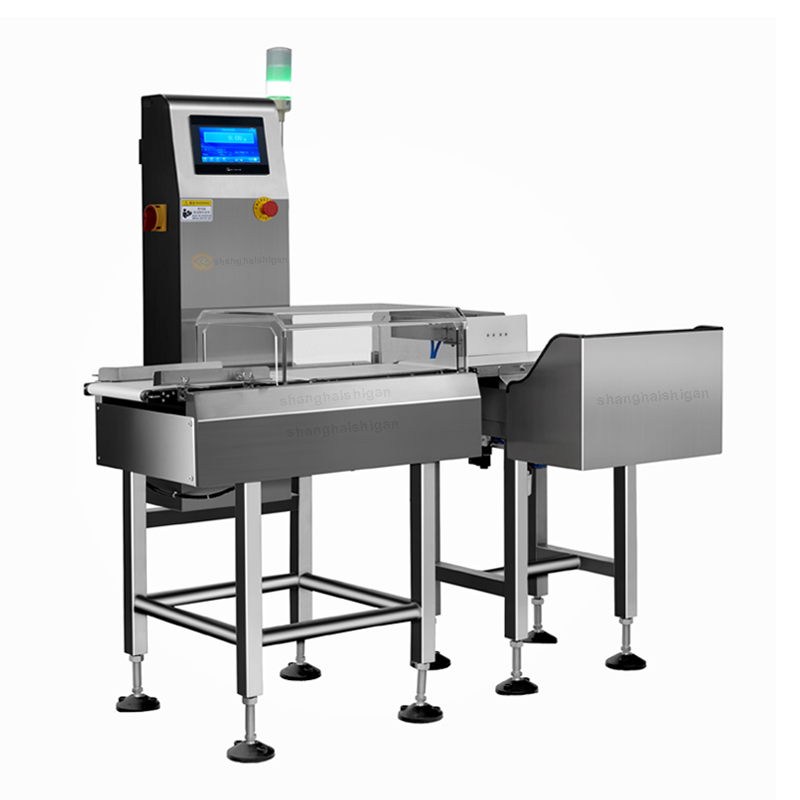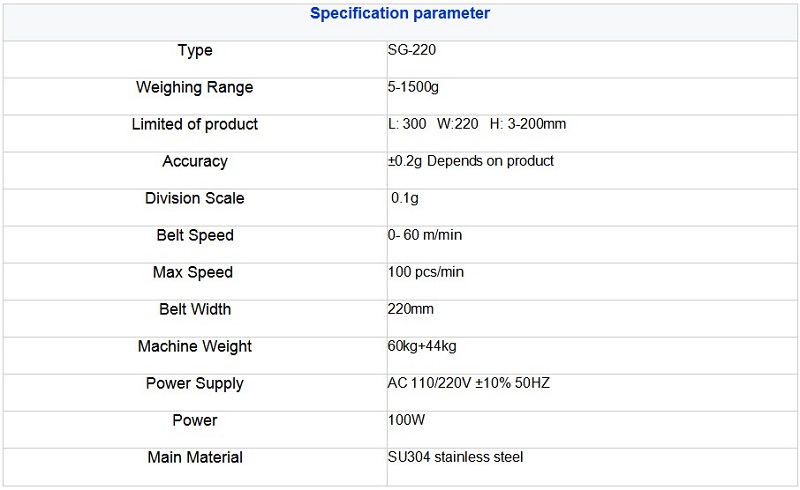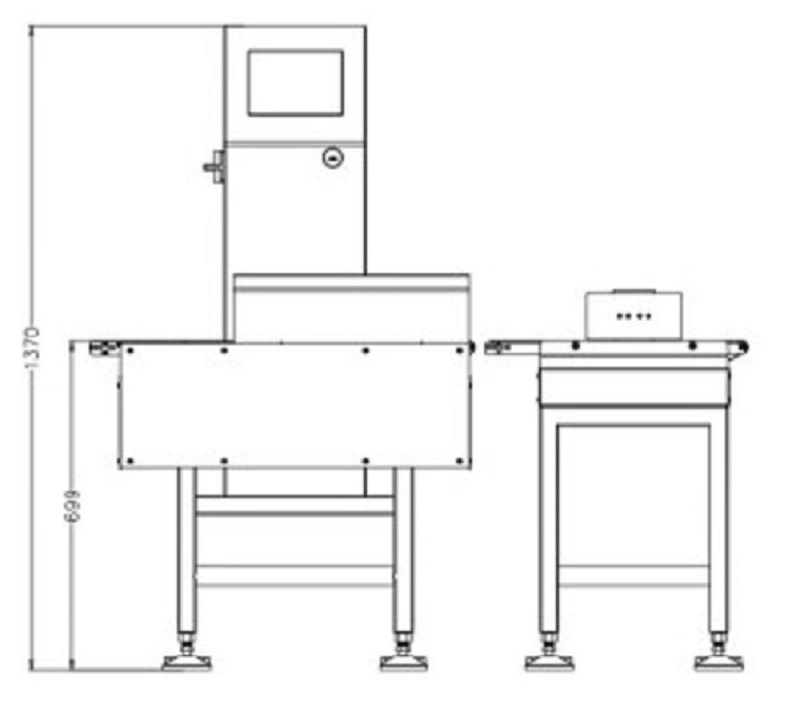 1.The highest checkweighing capacity and accuracy of the checkweigher vary according to the actual product being tested, the selection part and the application environment
2.The size is for reference only and can be customized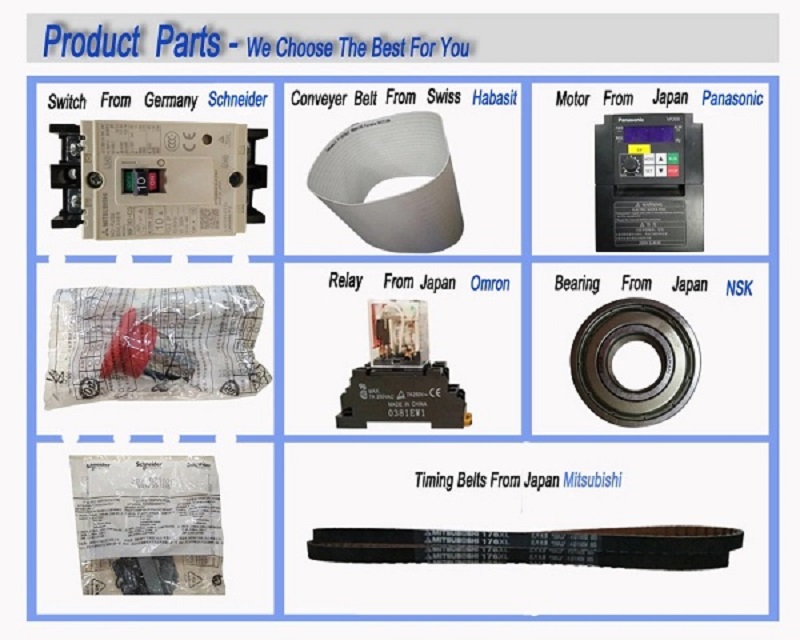 1. Use imported special dynamic weighing unit to realize high-speed and stable measurement;
2. 10-inch large-size color touch screen interface, simple operation and intuitive display;
3. Fully automatic sorting method to avoid human error;
4. Support multiple languages: Chinese, English, Spanish, Italian, Japanese, Korean, etc. The default language of the device is Chinese and English.
5. Automatic zero point analysis and tracking system to ensure stable detection;
6. Built-in temperature noise compensation system to ensure reliable data;
7. Powerful data statistics function, record daily inspection data, can store 100 sets of product data, convenient for customers to call, and sudden power failure data will not be lost;
8. The conveying system adopts frequency conversion speed regulation mode, which is convenient for front and rear speed coordination;
9. Dynamic weight compensation technology, the detection data is more real and effective;
10. Self-fault diagnosis and prompt function, convenient for maintenance;
11. The reinforced stainless steel 304 frame is adopted, which conforms to GMP and HACCP specifications;
12. The simple mechanical structure can be quickly disassembled for cleaning and maintenance;
13. A variety of rejection devices are optional for customers: blow rejection, push rod rejection, shift rod rejection, drop rejection, etc.;
14. Data external communication interface, can be connected to other equipment in the production line (such as marking machine, inkjet printer, etc.), and peripheral USB interface, easy to realize data export and upload!

Empty package inspection checkweigher application areas:
1. FCL inspection: missing parts, missing packages, bottles, cans, bags, etc.;
2. Application examples: detection of lack of barrels of lubricating oil, detection of logistics packages, detection of missing parts of electrical products
3. Application industry: food, daily chemical, medicine, hardware, chemical industry, etc.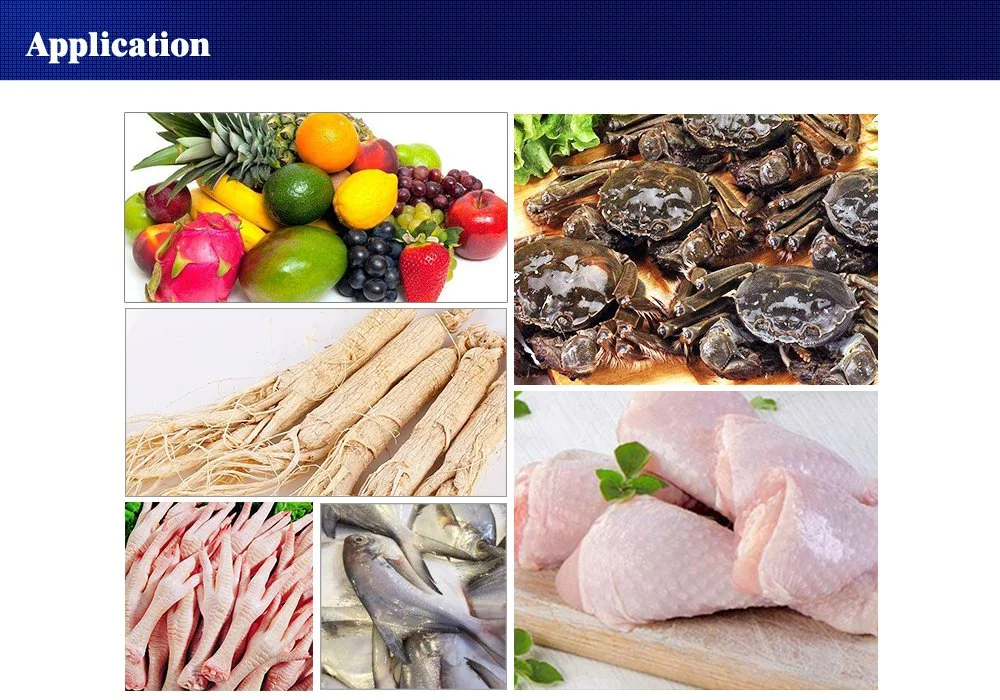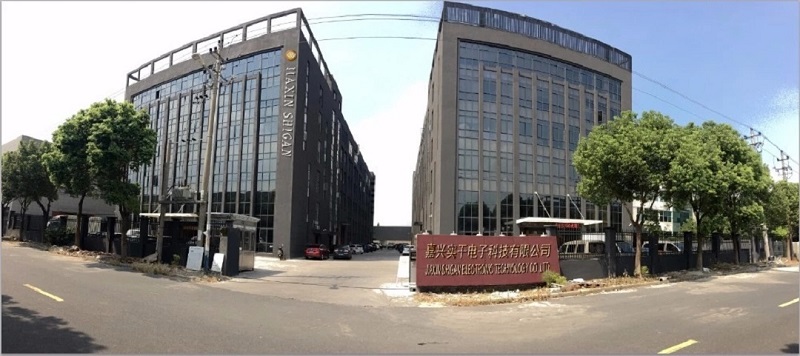 1.OEM Experiences above 10 Years In Belt Industry
2.Factory Manufacturing Enterprise Provide with you Competitive Price and superior quality
3. Have stable supply chain which can guarantee our product quality and prompt delivery
4. Strict QC process to guarantee quality.
5.Trial Order small quantity for retail and wholesale are accepted
6. Fully equipped with advanced machines and Experience workers
7.Sincere Service!(Effective pre-sale communication+Good after sale service )
8.Various equipment to supply your need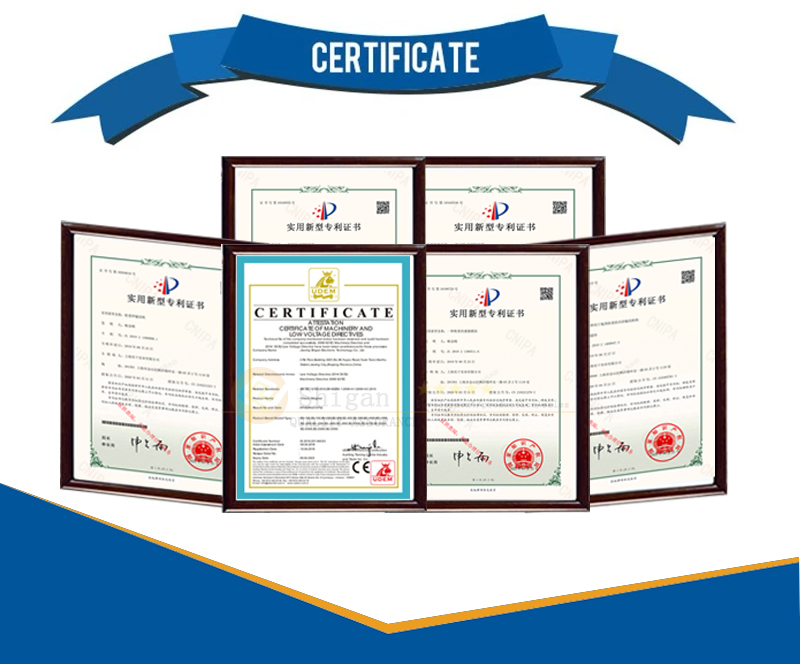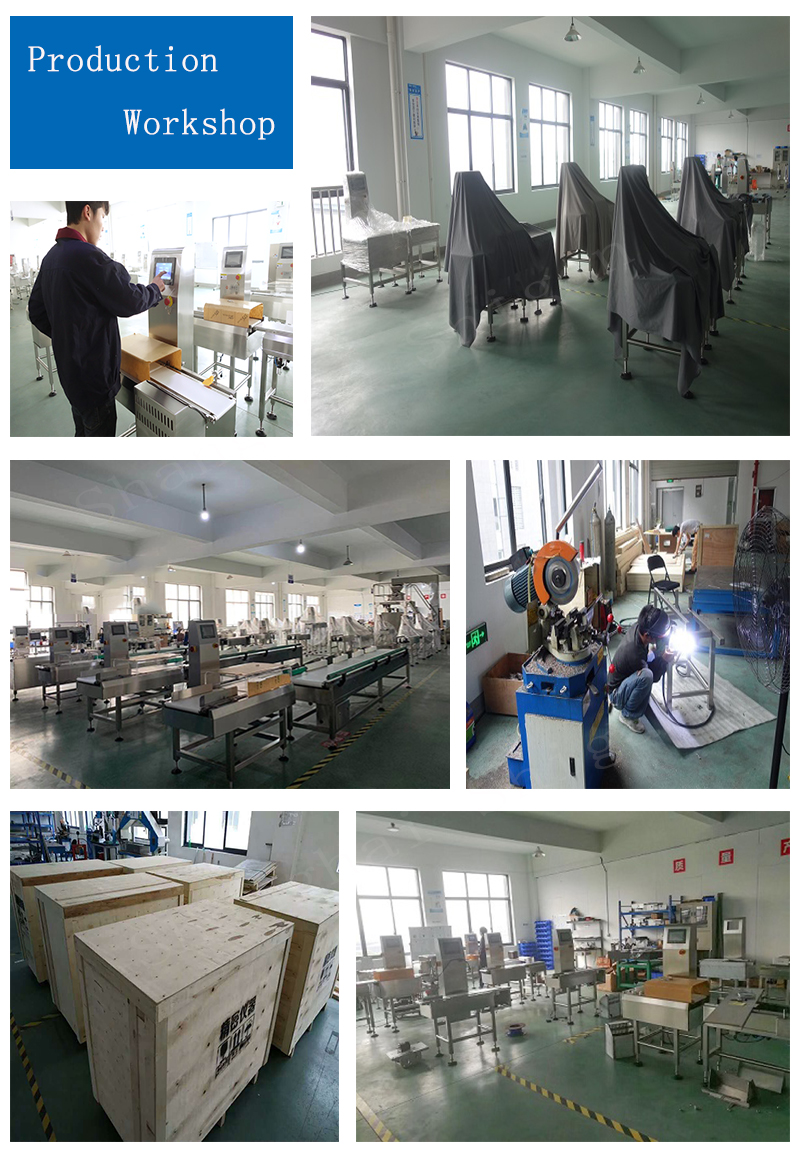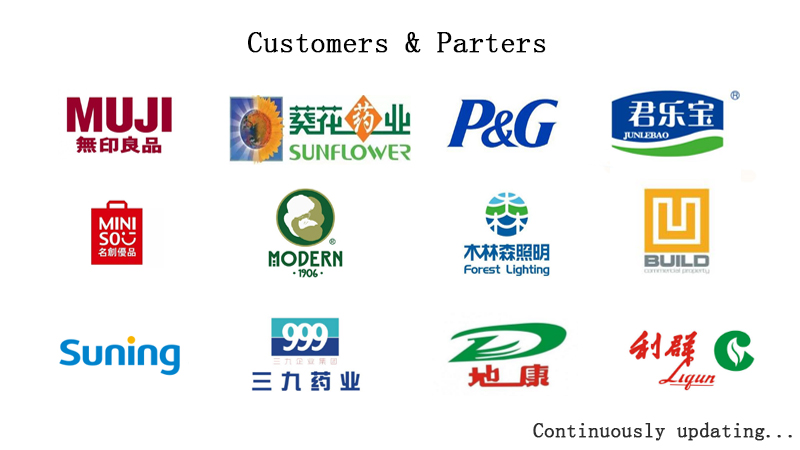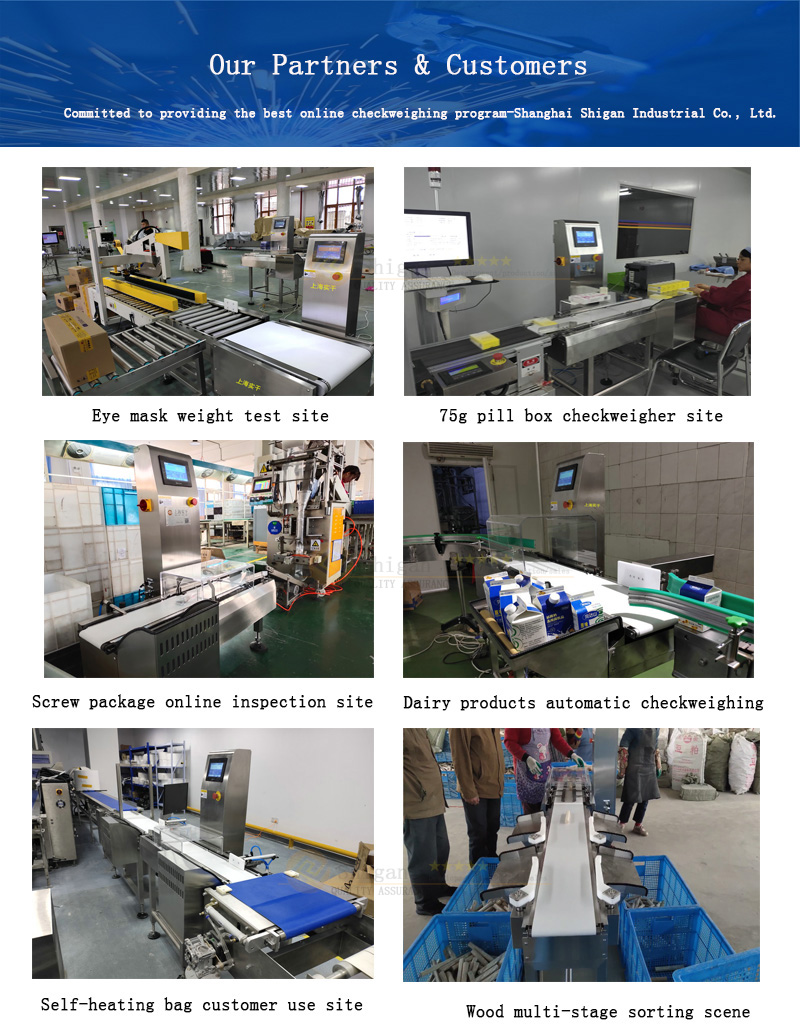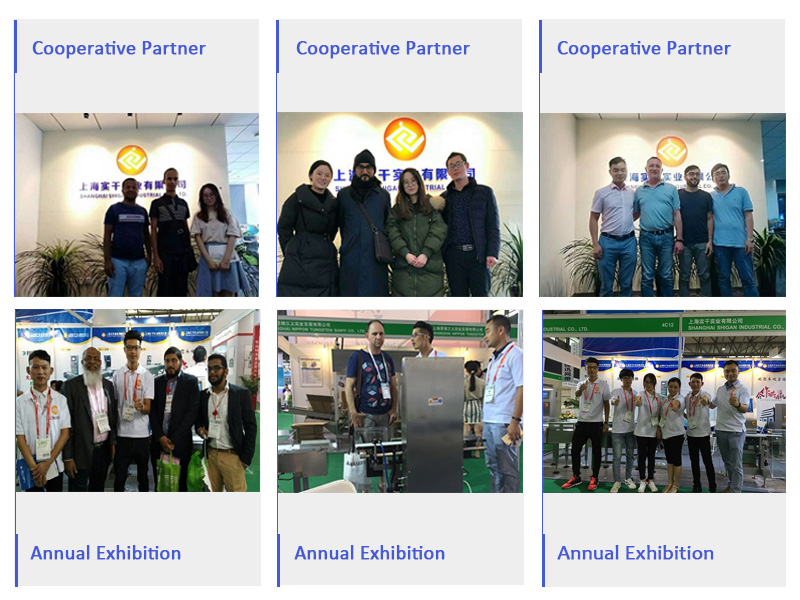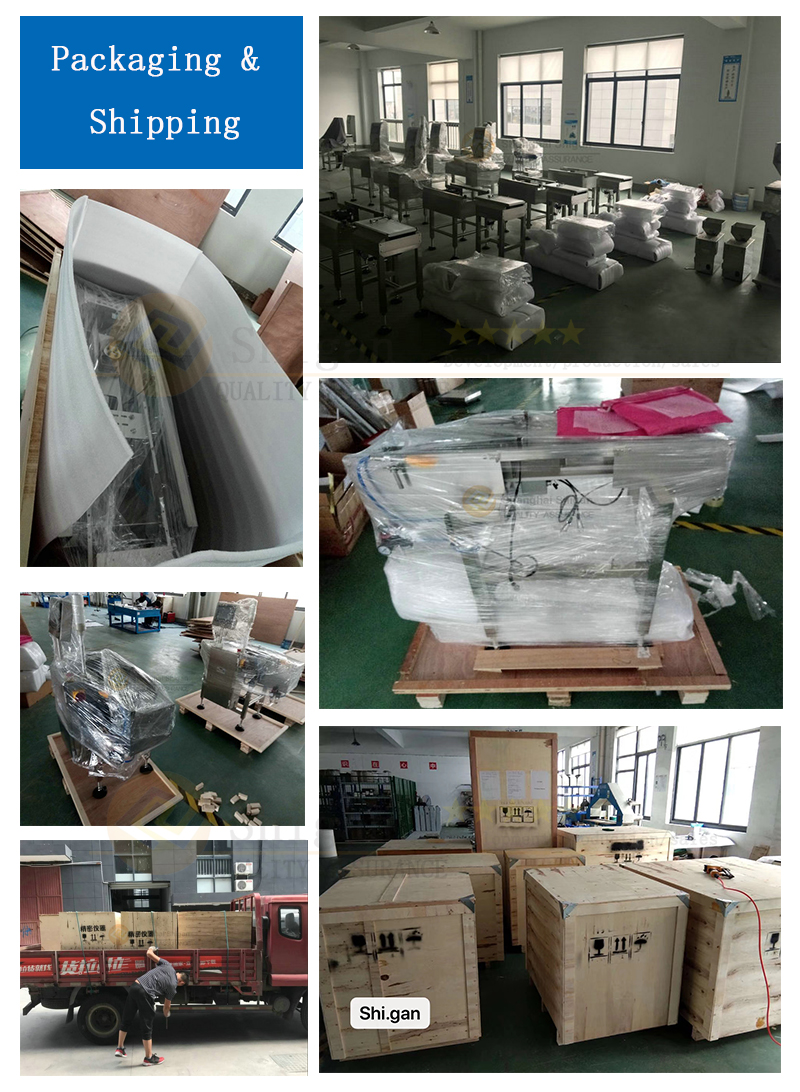 Packing Detail:
☂ Each Machine with plastic film package first, then placed in a wooden case, wooden case with a foam
filling.
✈ We loaded the truck with heavy trucks for loading the cargo to the harbor terminal.At the dock we
pack the goods in containers and ship them abroad.
Delivery Detail :
☀ Shipped in 25 days after payment
After-sales service commitment:
1. Service tenet: fast, decisive, accurate, thoughtful and thorough
2. Service goal: to win customer satisfaction with high-quality service quality
3. Service principle: The product warranty period is twelve months. During the warranty period, the supplier will repair and replace the parts damaged due to quality reasons free of charge. If the parts are damaged outside the warranty period, only the cost of the parts provided will be charged. For equipment damage caused by the demander's human factors, the repair or accessories provided by the supplier are calculated at cost.
4. After the warranty period, our company's sales staff will return visits no less than three times a year to investigate user usage.
Related Products
Canned food inline checkweigher Continuous automatic dynamic checkweigher
Flour assembly line digital metal detector Dynamic checkweigher-Efficient and accurate weighing
Weighing and labeling machine supplier Automatic checkweigher for laundry detergent
Hot Labels:food checkweigher,pharmaceutical check weigher,empty package inspection checkweigher,automatic,screening checkweigher,manufacturer,supplier