Products Info
The weight selection scale checkweigher is a high-precision, high-speed sorting scale newly developed by our company. The product's weighing mechanism and sorting and pushing mechanism are carefully designed, the detection is fast and correct, and the product performance is stable. The drum dynamic check weigher adopts continuous dynamic automatic weighing method to detect the weight of items, and is equipped with an automatic sorting mechanism to realize high-speed and high-precision weight detection and sorting on the assembly line.Welcome to contact us at any time,if you hava any questions about our machine.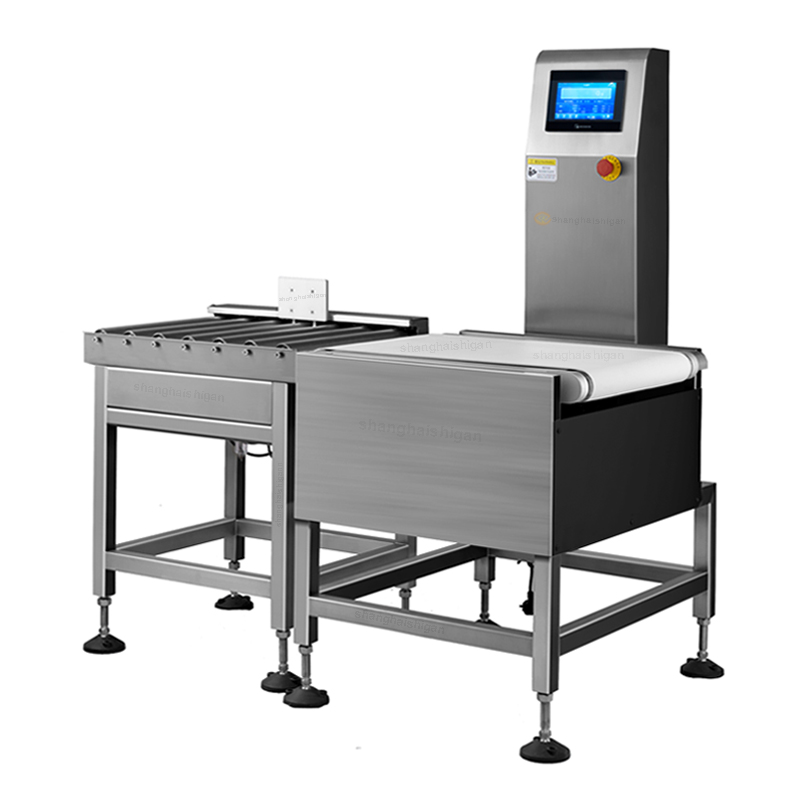 Specification Parameter
TypeSG-450
Weighing Range0.05-20/30kg
Limited of productL: 500 W:450 H: 3-400mm
Accuracy±1g
Division Scale0.1g
Belt Speed0- 40 m/min
Max Speed40 pcs/min
Belt Width450mm
Machine Weight100kg
Power SupplyAC 110/220V ±10% 50HZ
Power100W
Main MaterialSU304 stainless steel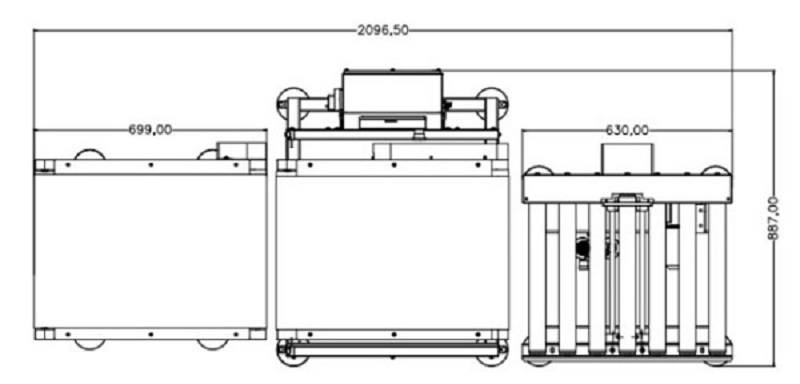 Main Functions
1. Use imported special dynamic weighing unit to realize high-speed and stable measurement;
2. 10-inch large-size color touch screen interface, simple operation and intuitive display;
3. Fully automatic sorting method to avoid human error;
4. Automatic zero point analysis and tracking system to ensure stable detection;
5. Built-in temperature noise compensation system to ensure reliable data;
6. Powerful data statistics function, record daily inspection data, can store 100 sets of product data, convenient for customers to call, and sudden power failure data will not be lost;
7. The conveying system adopts frequency conversion speed regulation mode, which is convenient for the front and rear speed to cooperate;
8. Dynamic weight compensation technology, the detection data is more real and effective;
9. Self fault diagnosis and prompt function, convenient for maintenance;
10. Use reinforced stainless steel 304 frame, in line with GMP and HACCP specifications;
11. Simple mechanical structure, which can be quickly disassembled for cleaning and maintenance;
12. A variety of rejection devices are optional for customers: blow rejection, push rod rejection, lever rejection, drop rejection, etc.;
13. Data external communication interface, can be connected to other equipment in the production line (such as marking machine, inkjet printer, etc.), and peripheral USB interface, easy to realize data export and upload!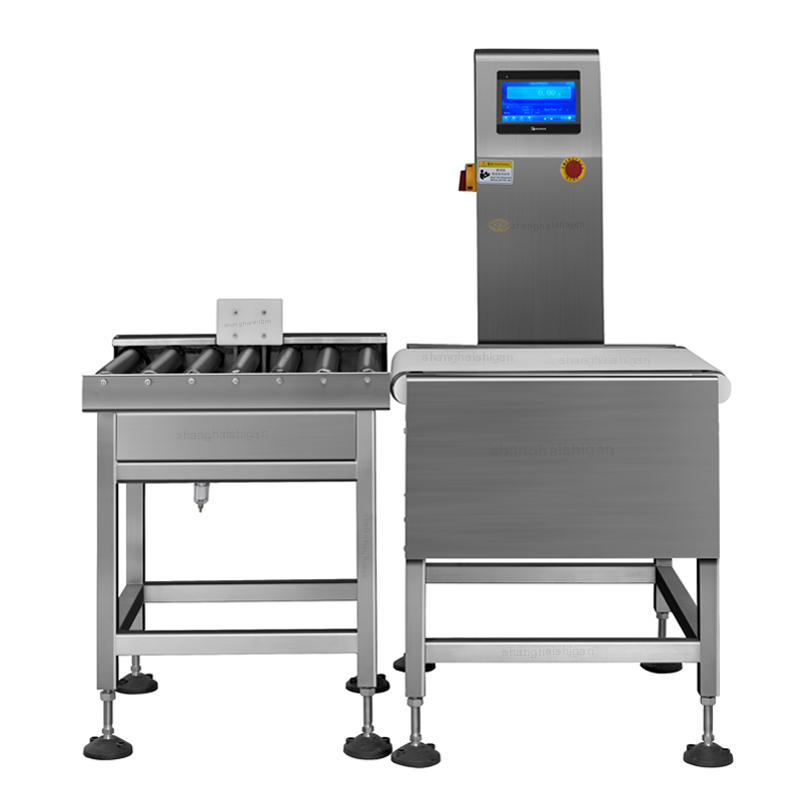 Application

Dynamic check weigher is mainly used for automatic weight detection, online and offline discrimination or weight classification selection on various automated packaging lines and logistics conveying systems. It is widely used in online process checkweighing applications in beverage, food, daily chemical, chemical, light industry and other industries.

About Us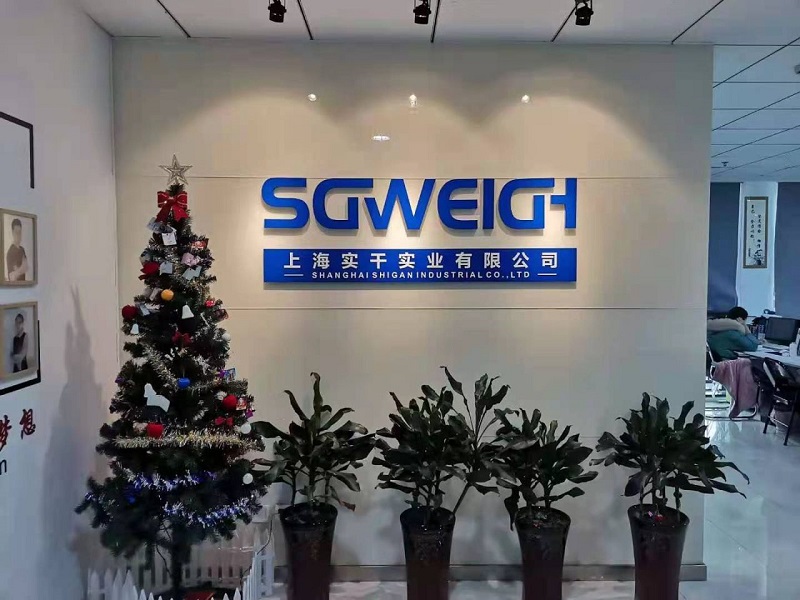 Founded in 2010, Shanghai Shigan Industrial Co., Ltd. is a high-tech enterprise specializing in R&D, production and sales of testing equipment. The company has been focusing on the development and sales of automatic checkweighers, digital metal detection equipment, vertical packaging machines and other assembly line equipment for more than ten years. It has become a well-known professional equipment manufacturer and service provider in the industry. The main products are automatic checkweighers. , Digital metal detection equipment, vertical packaging machines, prefabricated bag packaging machines, linear scales, weighing labeling machines, etc. Companies attach great importance to independent research and development ability training and technical team construction, and have formed a technical team with independent research and development capabilities. , To ensure that the company can continue to introduce new products that meet customer needs.
The company can customize testing equipment of various specifications according to the special requirements of customers, and can carry out engineering design and installation according to the characteristics of the customer's production line, which can be tailor-made for customers. The quality of the company's products is trusted by users and has won praise from customers in domestic and foreign markets. The products have passed the EU CE certification and are sold throughout the country and exported to many foreign countries and regions.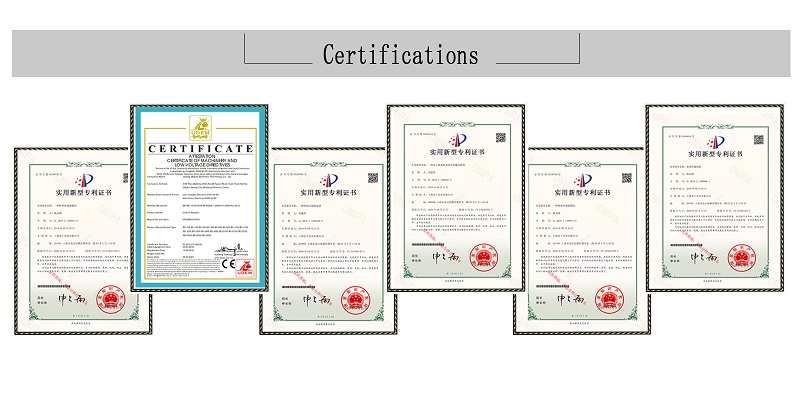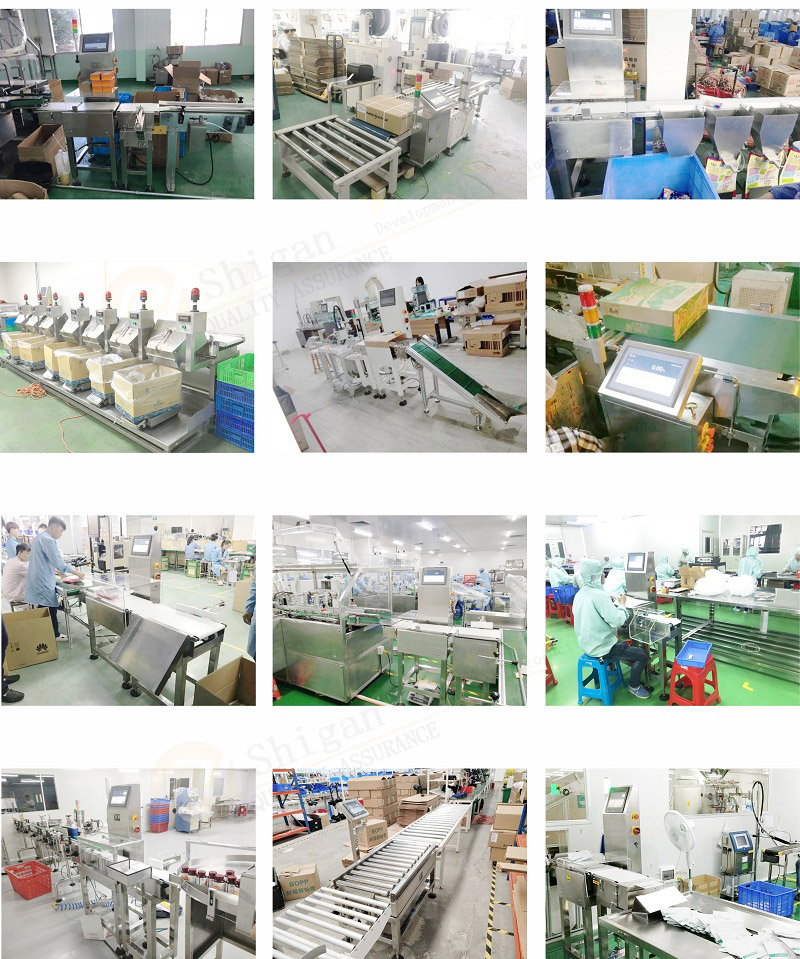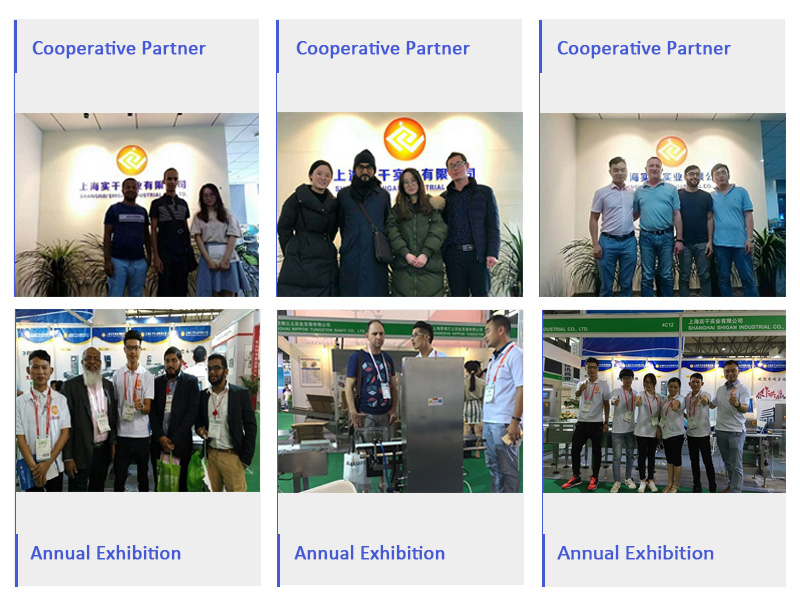 After Sale Service
Based on the spirit of pursuing high-quality products and customer satisfaction, Shanghai Henggang Company solemnly promises you with the principles of preferential prices, considerate service, and reliable product quality.
1.Product quality commitment:
(1). The manufacturing and testing of products have quality records and testing data.
(2). For product performance testing, we sincerely invite users to personally check the whole process and performance of the product, and then pack and ship the product after it is confirmed to be qualified.
2. Product price commitment:
(1). Under the same competitive conditions, our company will sincerely provide you with preferential prices on the basis of not reducing product technical performance or changing product components.
3. Delivery time commitment:
(1). Product delivery time: Try to meet user requirements. If there are special requirements, it needs to be completed in advance, and strive to meet user needs.
Related Products
High precision bottled weighing metal detector Real-time online automatic labeling machine Egypt
Sorting and weighing integrated machine Industrial metal detector conveyor supplier price
Metal detection and weighing integrated machine Screw bag belt dynamic checkweigher conveyor
Hot Labels:weight selection scale,checkweigher,manufacturer,recommended,drum type,dynamic,check weigher