Product Description
The fully automatic weighing labeling machine produced by Shanghai Shigan is a machine suitable for retail, trade and industrial industries. This real-time weighing labeling machine can meet the diverse needs of customers for weighing and labeling, and provide advanced solutions. Excellent performance does not take up a lot of space, and the compact body design helps you save production space. This online real-time weighing and labeling machine can be used for manual labeling, or it can be integrated with an existing production line to realize fully automatic weighing, weighing and labeling.To know more about our machine, please contact us.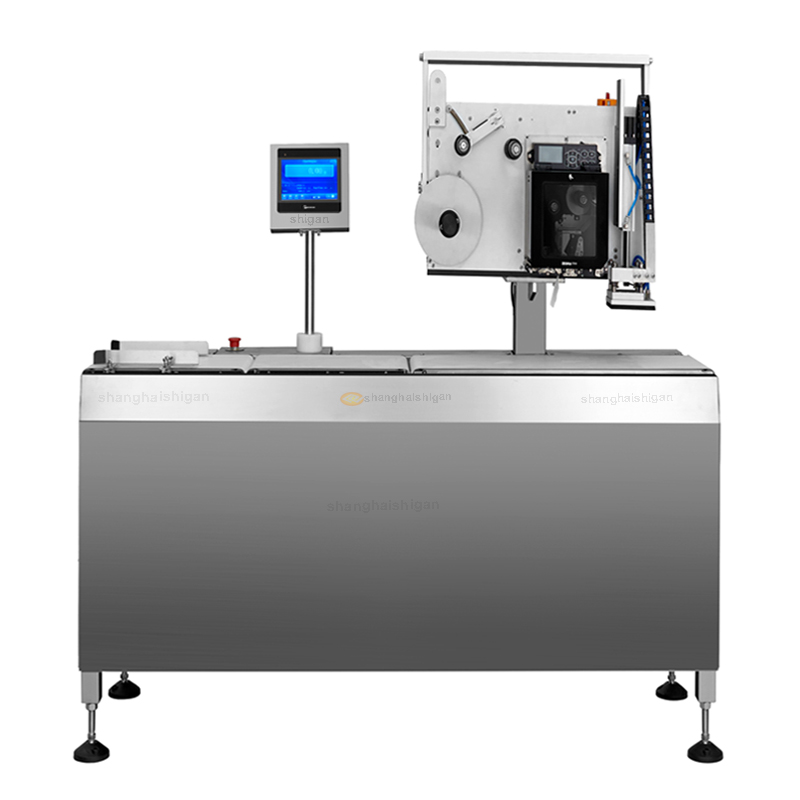 This equipment can be directly installed in the assembly line or other supporting mechanical equipment. The labeling head can be rotated by 90°, which is suitable for side labeling and flat labeling of products, and the height can be adjusted up and down to suit different production lines.
Weighing and labeling machine parameters
Weighing range: 5g—1500g
High detection accuracy: ±0.5g (the larger the weight, the faster the speed, the worse the accuracy, depending on the product size, speed, and weight)
Minimum scale: 0.1g
Belt width: 220mm
Belt height from the ground: 800mm±50mm
Conveying speed: 20-60m/min (variable frequency control)
Detection speed: 60~120 pieces/min
Conveying direction: facing the screen from left to right
Power supply: 220V 50-60HZ
External air source: 0.6—1Mpa
Air pressure interface: ¢8mm
Work rate: about 200W
Dimensions: about 1543mm(L)*721mm(W)*1470±50mm(H)
Host weight: about 100Kg
Main Advantages
▲Automatic scanning and weighing without human intervention;
▲Data is automatically uploaded to the express management system;
▲The recognition rate of express tracking numbers reaches 99.99%, and the accuracy rate is high;
▲The parcel scanning speed can reach 60-100 pieces per minute;
▲Self-setting function of weight ratio;
▲Recognize express mails with a height of 1-280mm, which can scan document bags and turnover boxes at the same time;
▲One-key data export function, can automatically generate EXCEL form according to the template;
▲Automatic removal of overweight parts, oversize parts, and damaged parts of express order numbers;
▲Scanned shipments are automatically diverted into the corresponding partition (need to be docked with the express company database, optional).
▲Thickened and reinforced frame, the equipment is easy to learn, durable, and shock resistant.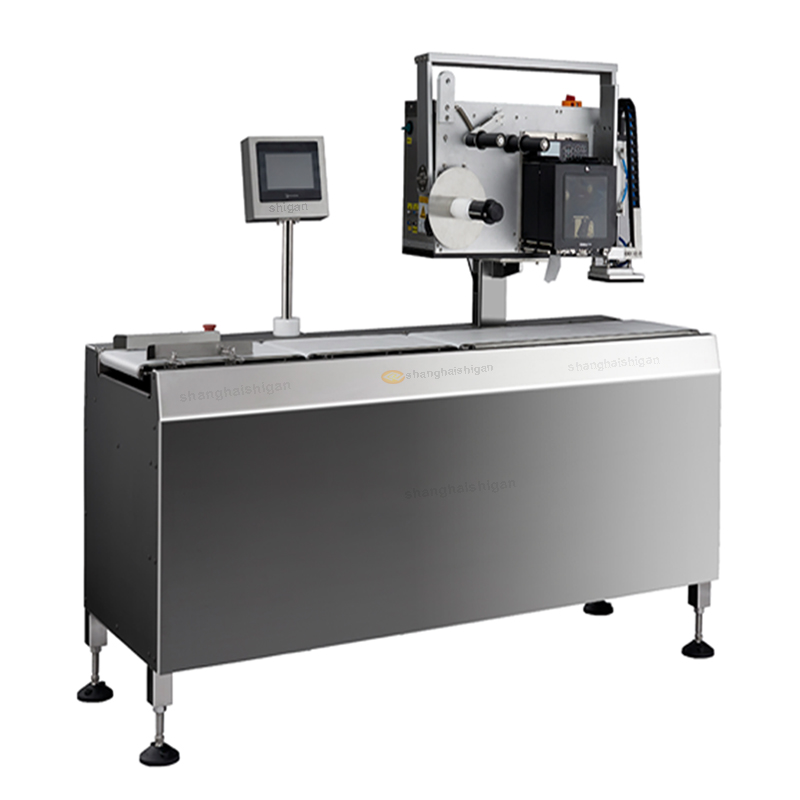 Application
Real-time online checkweigher and labeling machine is widely used in pharmaceutical, food, toy, hardware, chemical and other industries.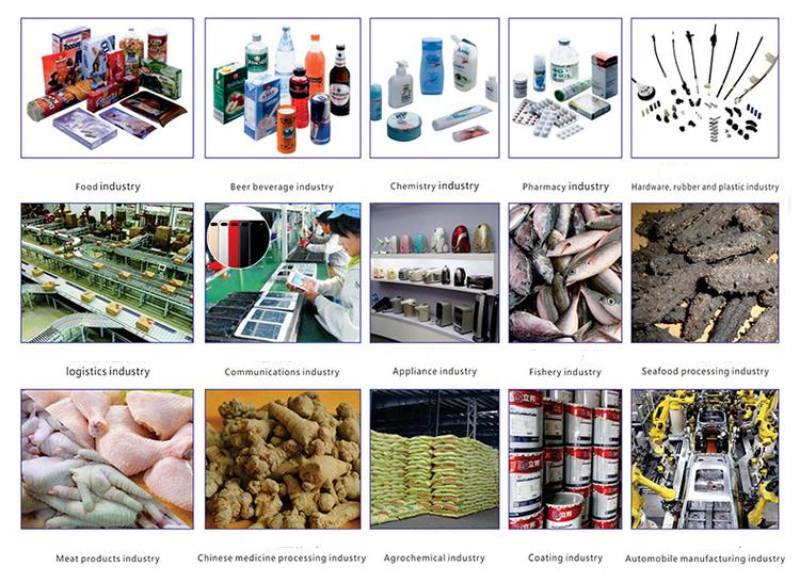 Interested customers, you are welcome to contact us for consultation, we have professional salespersons to serve you, and can recommend suitable products for you according to your requirements, and look forward to your visit!
Pledge
The business philosophy of Shanghai Shigan Industrial Co., Ltd.: "The same product is better than quality, the same quality is better than price, and the same price is better than service"
Our service tenet: Shigan's spirit, high-quality products, low prices, and considerate service.
Three guarantees for our service: quality assurance, time assurance, and price assurance.
We solemnly promise: to guarantee good products, good quality, low prices and perfect service.
Related Products
Box product automatic labeling machine supplier Printing weighing labeling machine
Multifunctional weighing labeling machine Checkweigher and labeling machine combo
Sorting and weighing integrated machine Metal detector test pieces standard
Hot Labels:food packaging,weighing labeling machine,real-time,online,automatic,labeling machine,Egypt,checkweigher and labeling machine