Product Display
Screw bag belt dynamic checkweigher is weighing equipment specially used for online inspection of packaging products. The birth of the modified equipment has greatly improved the production efficiency and quality of the enterprise. The conveyor belt checkweigher can be embedded in the production line and matched with various packaging equipment or Used alone; through quantitative settings, online detection of the weight of each product, automatic identification of underweight and overweight products and automatic rejection.If you are interested in our products and services,please keep free to contact us.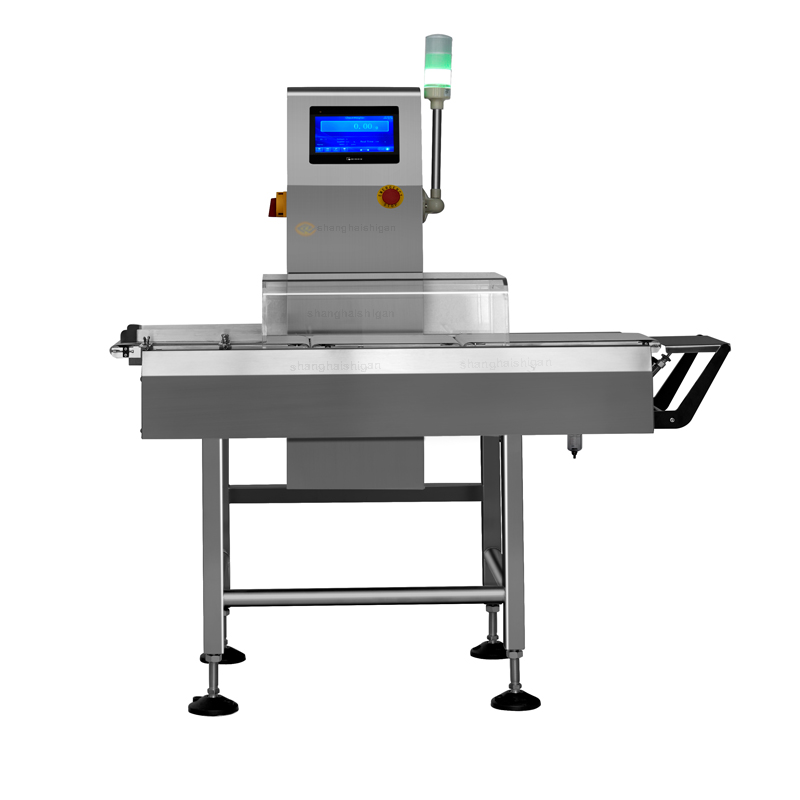 Specification parameter
TypeSG-300
Weighing Range5-3000g/5000g
Limited of productL: 350 W:300 H: 3mm
Accuracy±0.5-1g Depends on product
Division Scale0.1g
Belt Speed0- 60 m/min
Max Speed80 pcs/min
Belt Width300mm
Machine Weight80kg+44kg
Power SupplyAC 110/220V ±10% 50HZ
Power100W
Main MaterialSU304 stainless steel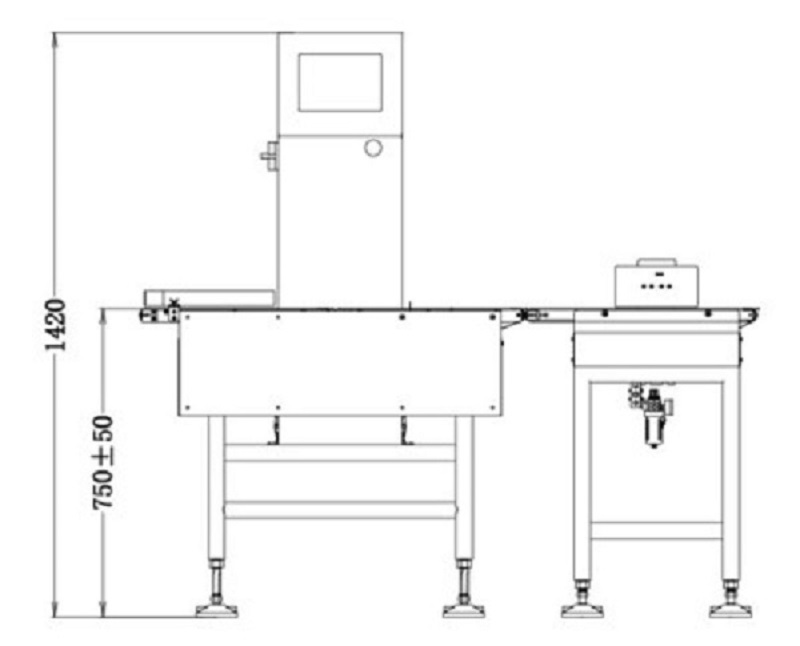 Main Features

1. Structural improvement: The center of gravity of the whole machine is moved down, and the chassis is more stable.
2. The display instrument can be rotated by 360° horizontally and 180° vertically, making it more convenient to watch the screen.
3. Self-directed sorting organization, the sorting speed is fast in the industry.
4. Better sealing performance, higher waterproof grade, stronger resistance to external interference.
5. Conveyor belt is easy to disassemble and install, convenient to install, repair and maintain.
6. Powerful data statistics storage function, which can pre-store 200 formula data and store tens of thousands of records.
7. The speed of the conveyor is adjustable to meet the requirements of the site and effectively ensure the working accuracy.
8. Various expansion devices can be installed according to user requirements.
Customized
The product demonstrating may not perfectly meet your requirements,
our philosophy is to customize your real need.
To minimizing idle capacity and function. To supply you performance and cost balanced products. Following are the factors shall be taken into account during customization:
1,Products to be packed
2,Container to be filled, type and specification.
3,Capacity requirement
4,Automation requirement
5,Protection requirement
6,Other specific requirement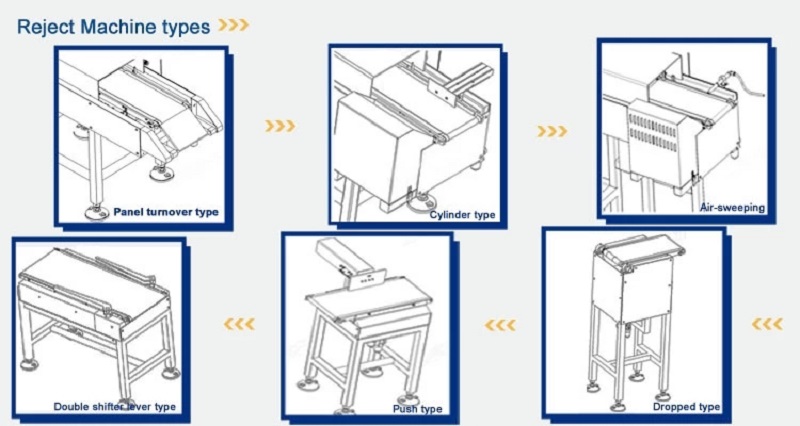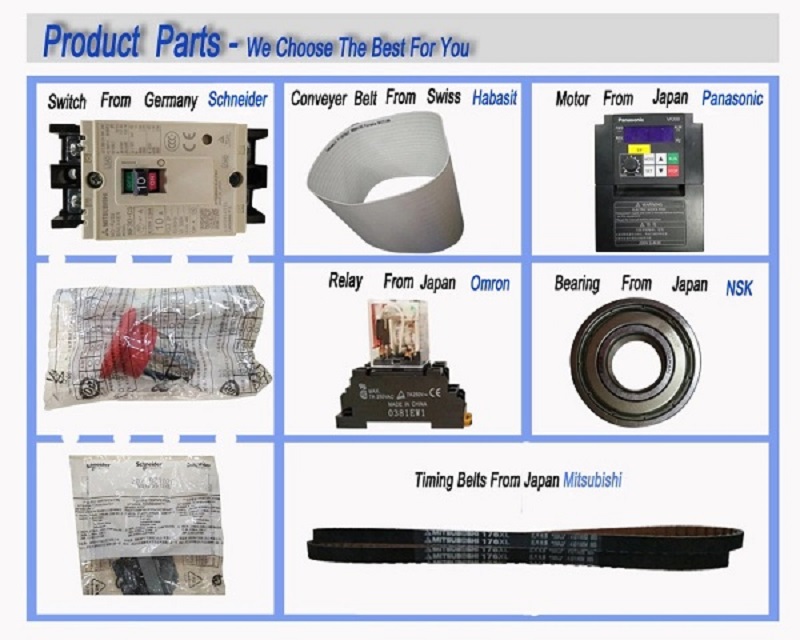 Application

Dynamic conveyor belt checkweigher is widely used in online high-speed packaging checkweighing applications in pharmaceutical, food, hardware,health care, daily chemical, battery, light industry and other industries.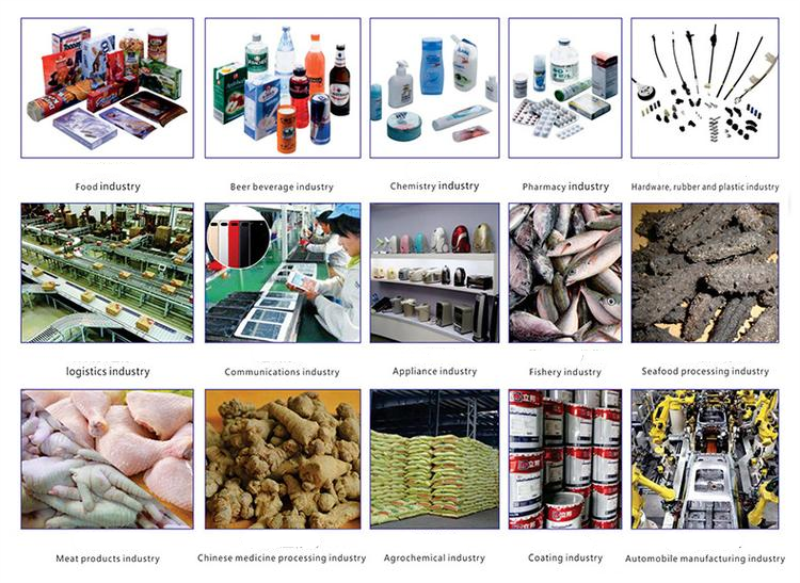 Company Display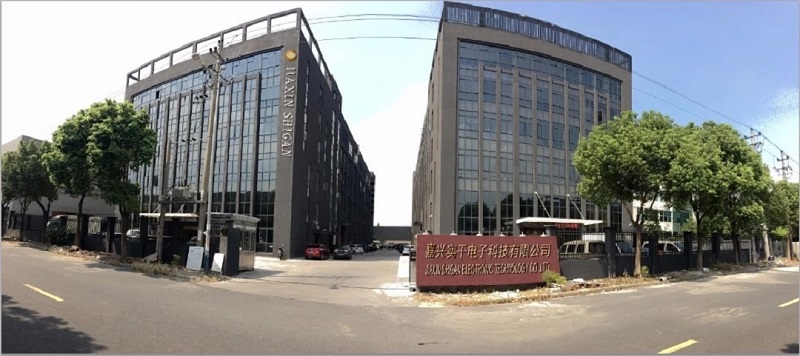 Shanghai Shigan Co., Ltd. has long focused on the technical research and development of online checkweighers, weight sorting machines, multi-stage checkweigher, metal detector. It is a high-tech integrating R&D, production, marketing and service. Based on the long-term stable and reliable weighing control system and high-efficiency and high-quality hardware structure, Dahang's equipment has won the trust and praise of customers at home and abroad.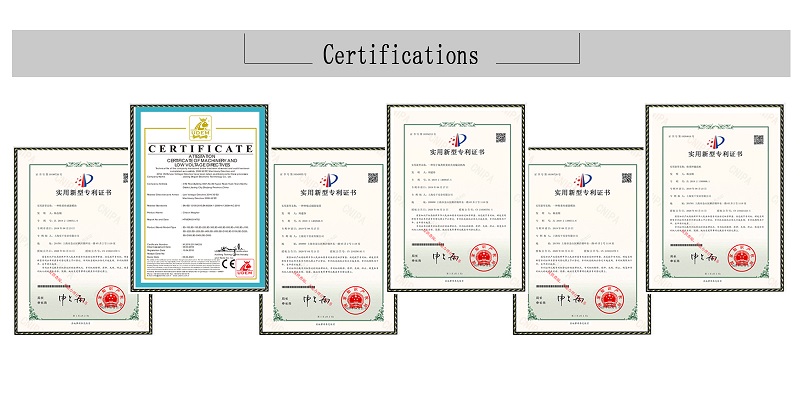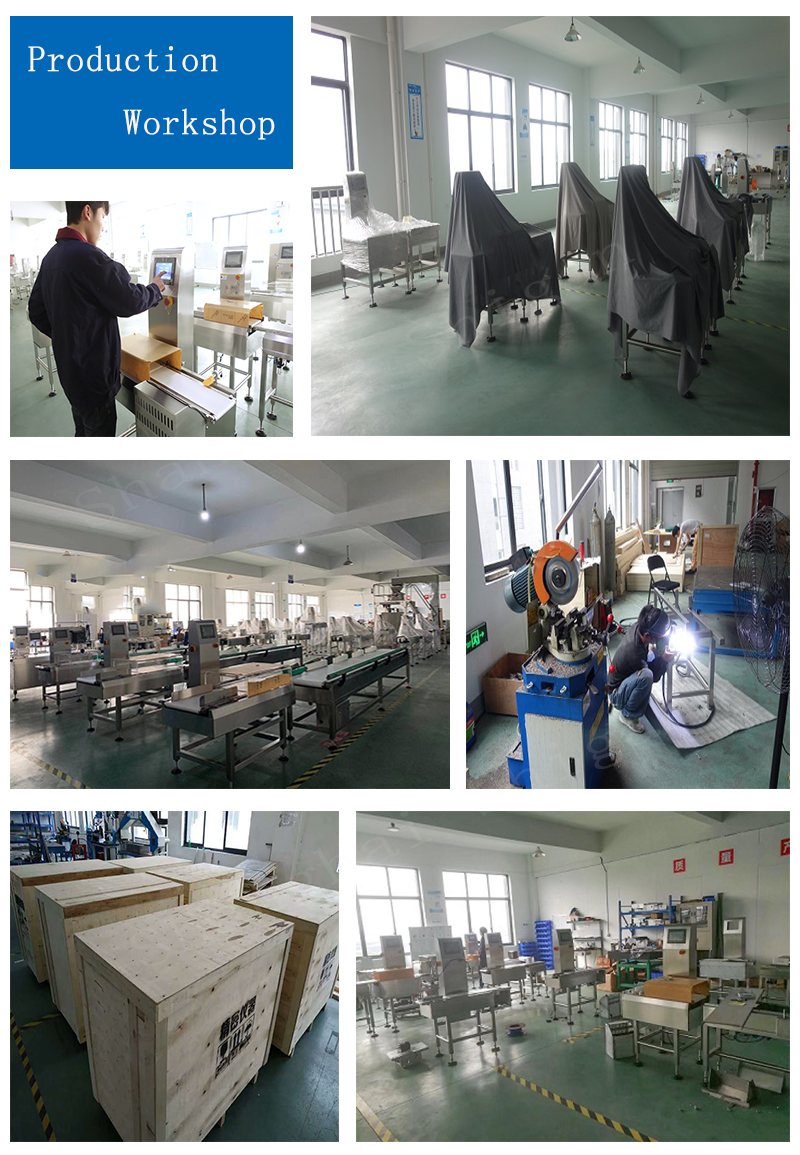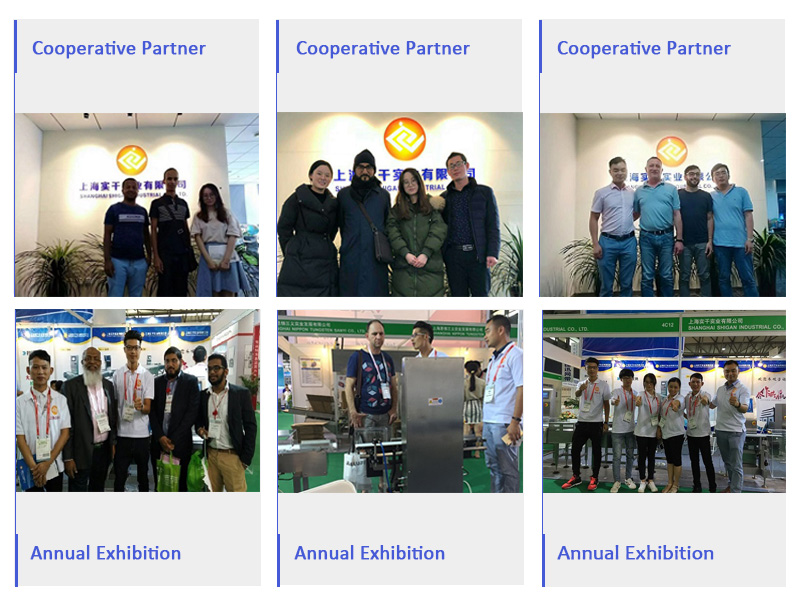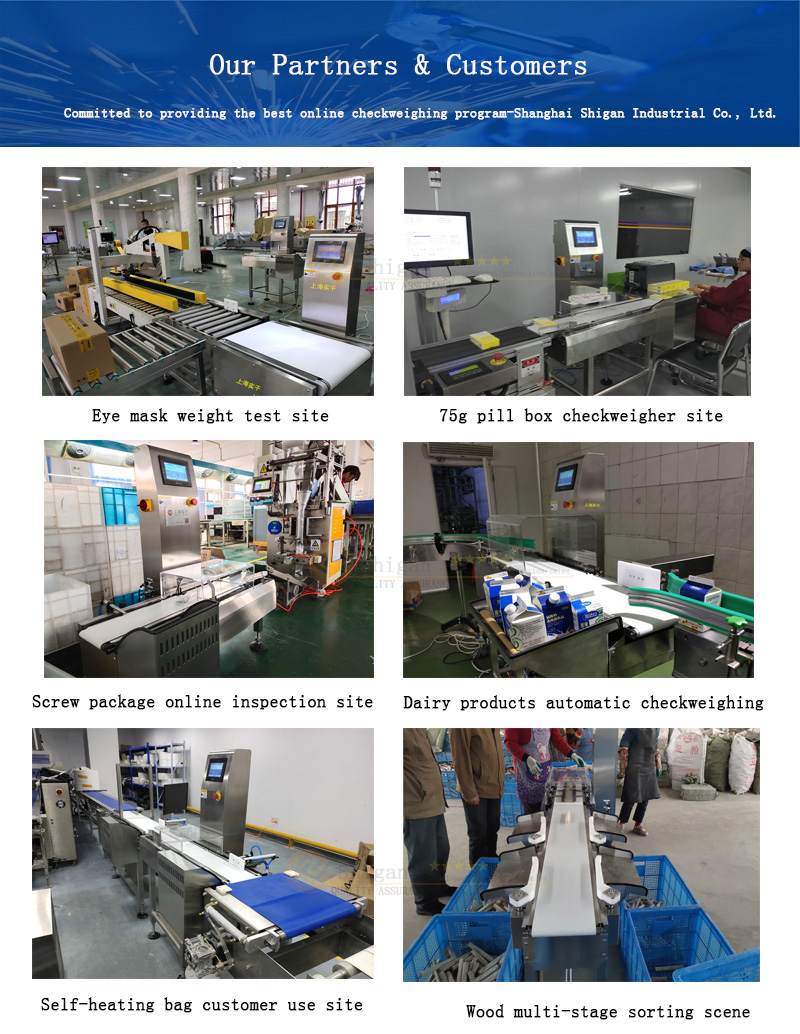 Packaging & Shipping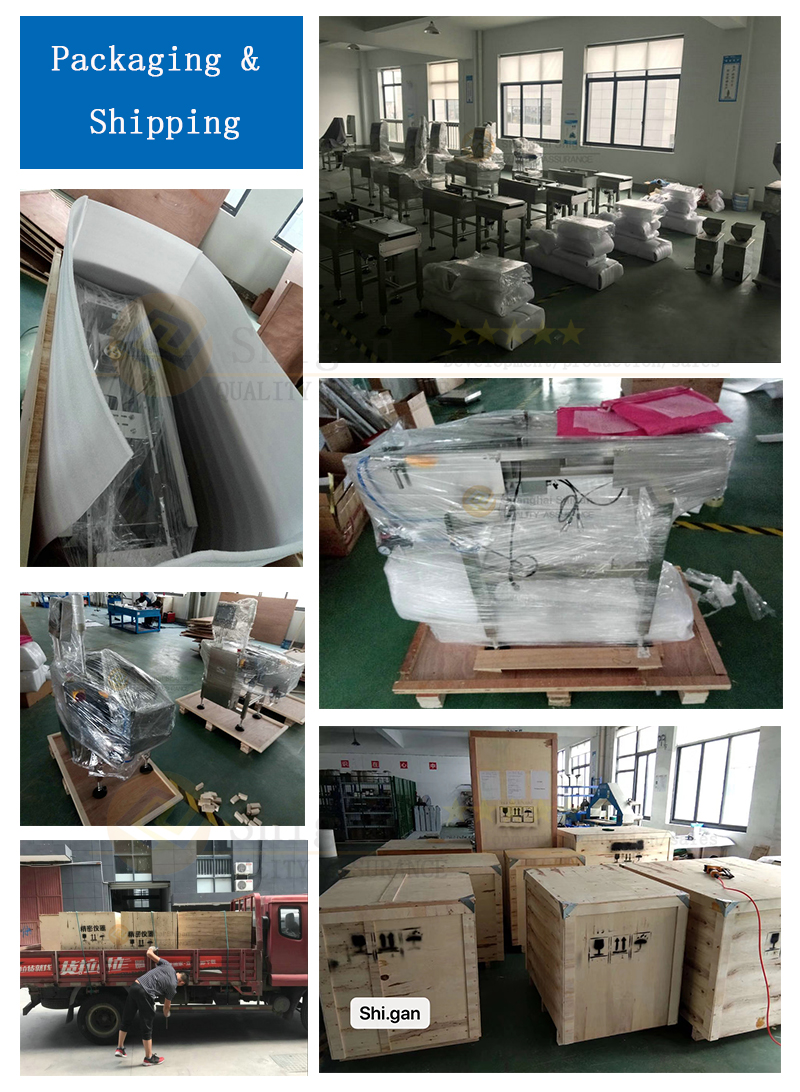 After-sale Service
1. Service tenet: fast, decisive, accurate, thoughtful and thorough
2. Service goal: service quality wins customer satisfaction
3. Service efficiency: If the equipment fails during the warranty period or outside the warranty period, our company will arrange maintenance personnel to provide maintenance services for the customer within 24 hours after receiving the notice.
4. Service principle: The product warranty period is one year. During the warranty period, our company will repair the parts damaged due to quality reasons free of charge. If the parts are damaged outside the warranty period, the provided accessories will only charge the cost. If due to human factors If the equipment is damaged, the parts repaired or provided by our company will be calculated at the cost price.
Related Products
Inline weighing checwkeigher machine for 10-50 kg High-speed weight sorting checkweigher Alaska
Box product automatic labeling machine supplier Bottled/bagged online weight checker price
Juice beverage check weigher machine suppliers Conveying checkweigher and metal detector system
Hot Labels:screw bag,belt,dynamic checkweigher,conveyor,non-standard,manufacturer,price