The weight recoghition machine is also called the checkweigher,sorting scale and weight sorting scale, which is composed of the weighing conveyor, the controller and the incoming and outgoing material conveyor.The weight conveyor collects the weight signal and sends the weight signal to the controller for processing.The feeding conveyor guarantees sufficient spacing between products mainly by increasing speed.The discharging conveyor is used to transport the tested product away from the weighing area.
I.Introduction of the weight inspection scheme in the specification
Weight recognition machine set inside the instruction number of qualified (paper), the weight of the product and set an up and down to allow the weight range (within a sheet of paper weight), by weight recognition machine detected the weight of each specification, if the lack of paper in the process of binding or binding in the paper, the weight will be beyond the scope of setting, will be judged to be unqualified products, intelligent detection heavy opportunity automatically, thus ensuring each by the number of manual paper book is qualified.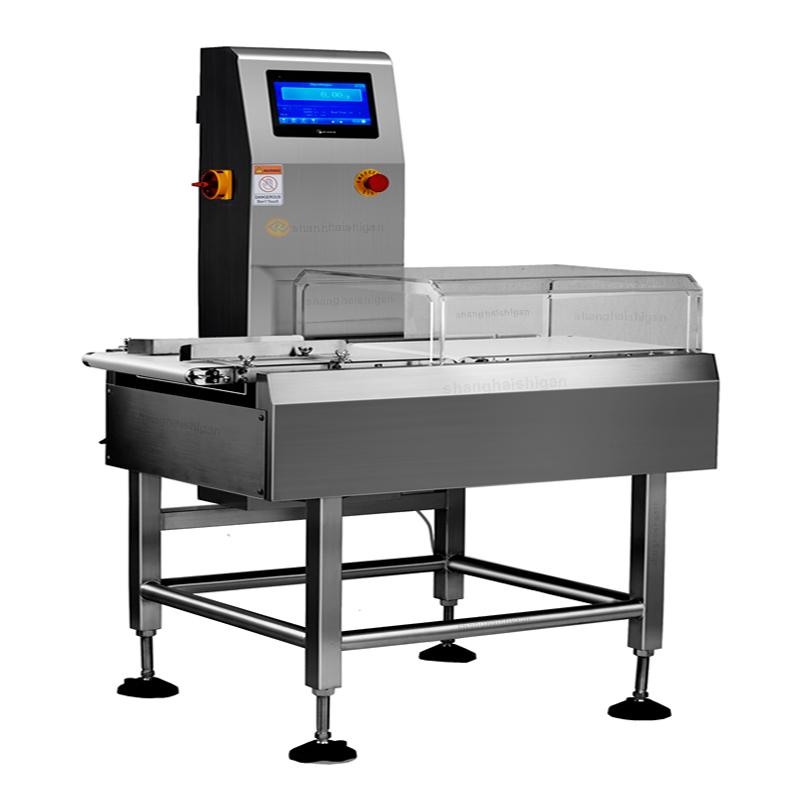 Ii. Advantages of the weight inspection scheme:
By far the least costly and most effective method of weight detection is to detect the absence and excess of paper.Compared with manual testing, if one person can detect 20 books in one minute for full testing, at least 4 people are needed to solve a line. Sampling inspection will inevitably lead to the outflow of unqualified products, affecting the quality.And the cost of a person a year is more than the cost of a piece of equipment, so whether from the cost of consideration or quality control to consider the use of intelligent inspection machine is undoubtedly the most correct.
Iii. On-site scheme Diagram: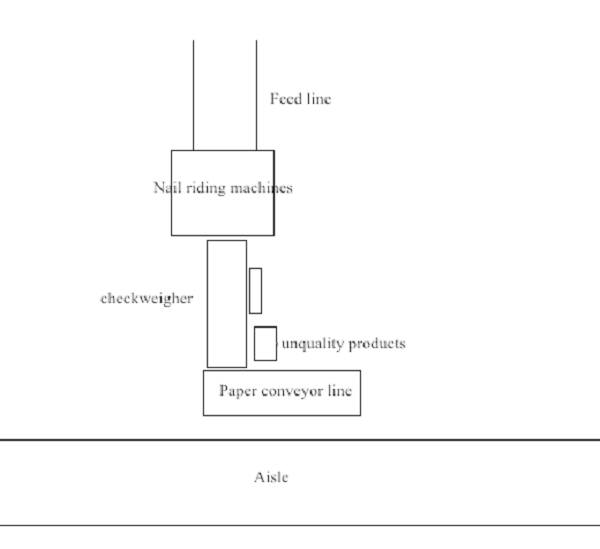 If you have any questions,you can click here to contact me !
Related Products
200g intelligent automatic check weigher Cheap dynamic check weigher manufacturer
Check and alarm sorting belt scale Bulk FCL food check weigher