Products Information
Dynamic weighing checkweigher is mainly used for automatic weight detection, up and down line discrimination or weight classification selection on various automated packaging lines. The parts of the weighing sorting check weight machine are easy to disassemble and clean with water. Imported electrical components are used, which are waterproof and simple in operation. 100 kinds of materials with different weight specifications can be stored, which is convenient for operation and use.You are welcome to contact us at any time for further information.
Specification Parameter
Type SG-150P
Weighing Range 4-600g
Limited of product L: 100 W:150 H: 250mm
Accuracy ±0.1g Depends on product
Division Scale 0.1g
Belt Speed 0- 65 m/min
Max Speed 150 pcs/min
Belt Width 150mm
Machine Weight 65kg
Power Supply AC 110/220V ±10% 50HZ
Power 100W
Main Material SU304 stainless steel
Main Advantages

1.Reinforced stainless steel frame, fully waterproof design
2.All contact parts are made of food-grade materials to ensure that the product will not be contaminated
3.The weight sorting machine can be customized according to the customer's specific application requirements: such as sorting grade, rejection device
4.Using high-precision sensors, high-speed digital signal processing technology
5.Dynamic weight automatic compensation technology, zero point automatic analysis and tracking technology
6.100 product presets, easy product editing and storage
7.Fast product switching and automatic adjustment of the sorting speed of corresponding products
8.USB mass storage, inspection records can be consulted at any time
9.The intuitive and easy-to-use man-machine interface minimizes the training time and cost of operators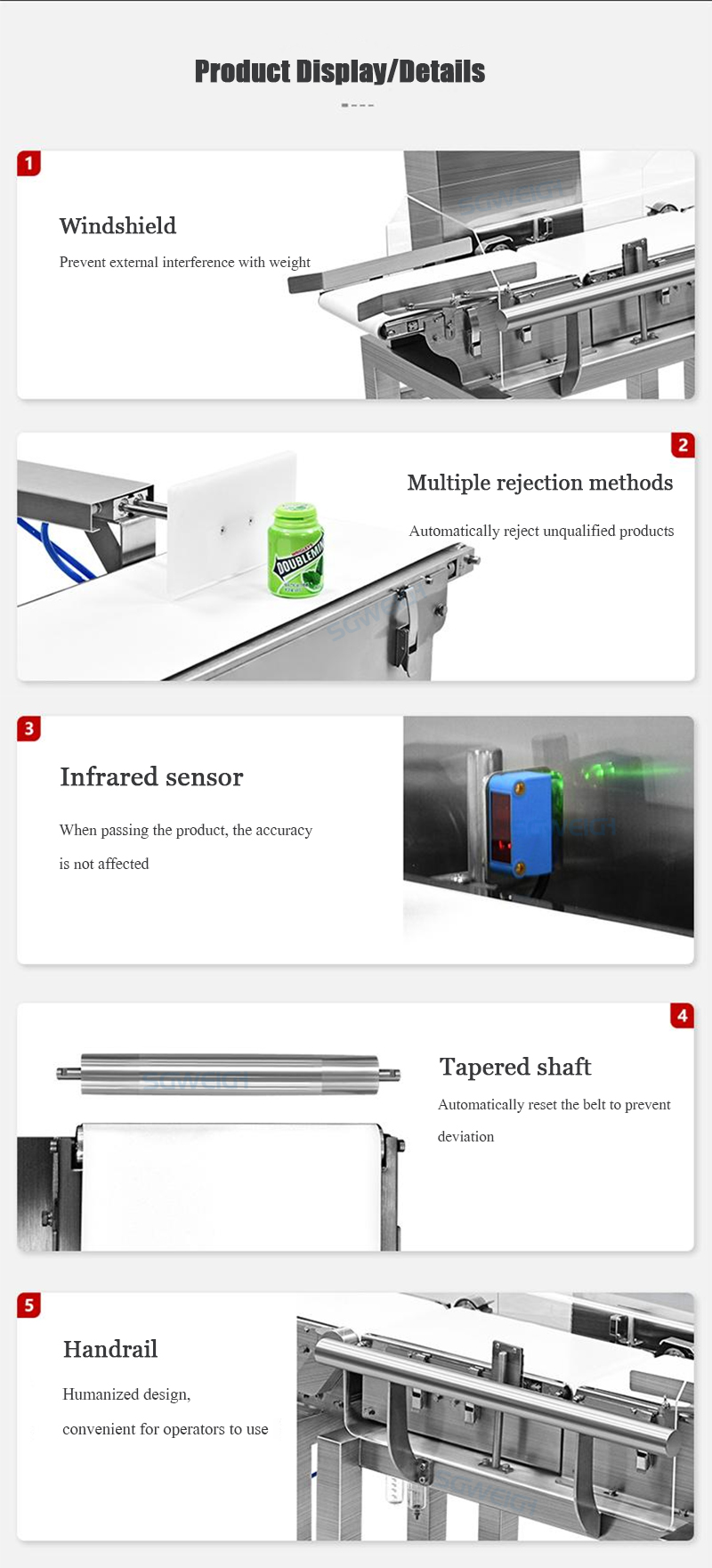 Application

Applicable to: small packaging and box lack detection in food, medicine, daily chemical, electronics, chemical, beer and beverage industries.
Automatically check whether the weight of the packaged product is qualified, and the unqualified product will be rejected by the sorting organization.
About Us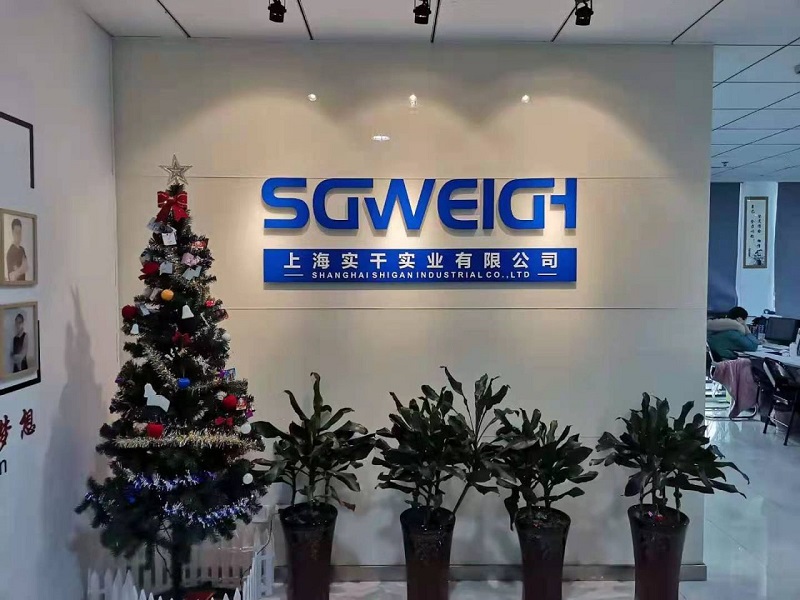 Shanghai Shigan Co., Ltd. is a packaging machinery automation equipment manufacturer integrating R&D, design, production and sales. Located in the developed area of the machinery industry-Shanghai, China, it upholds "Excellent Service, Good Quality". The company has complete equipment and independently produces various mechanical transmissions and hardware accessories. The courage to research innovative technology and continuous improvement has won unanimous praise from the majority of enterprises. Shanghai Shigan has always been committed to the R&D and manufacturing of a series of packaging testing equipment such as online checkweighers, automatic metal detectors, weighing labeling machine, weighing metal detector, etc., bringing products that balance performance and price To every corner of the world.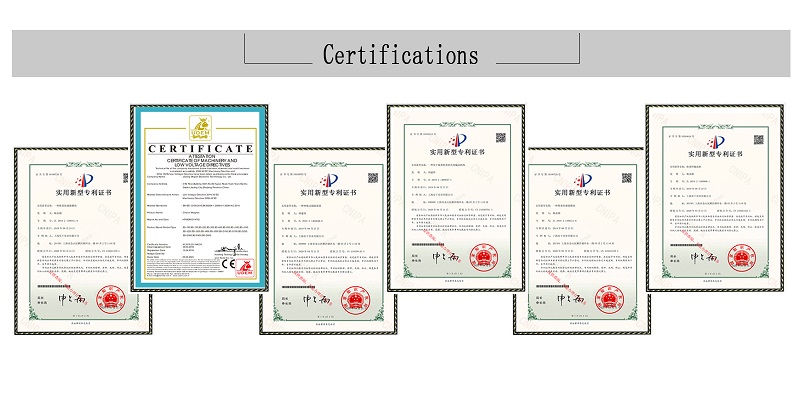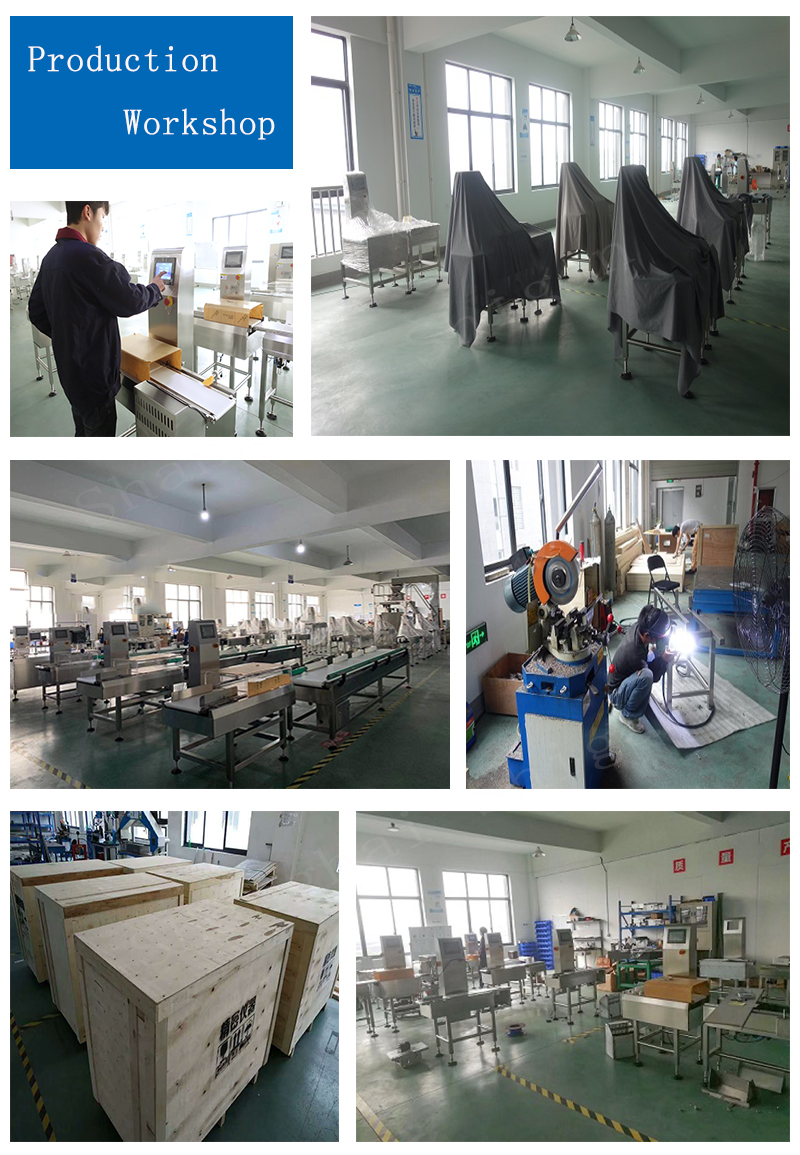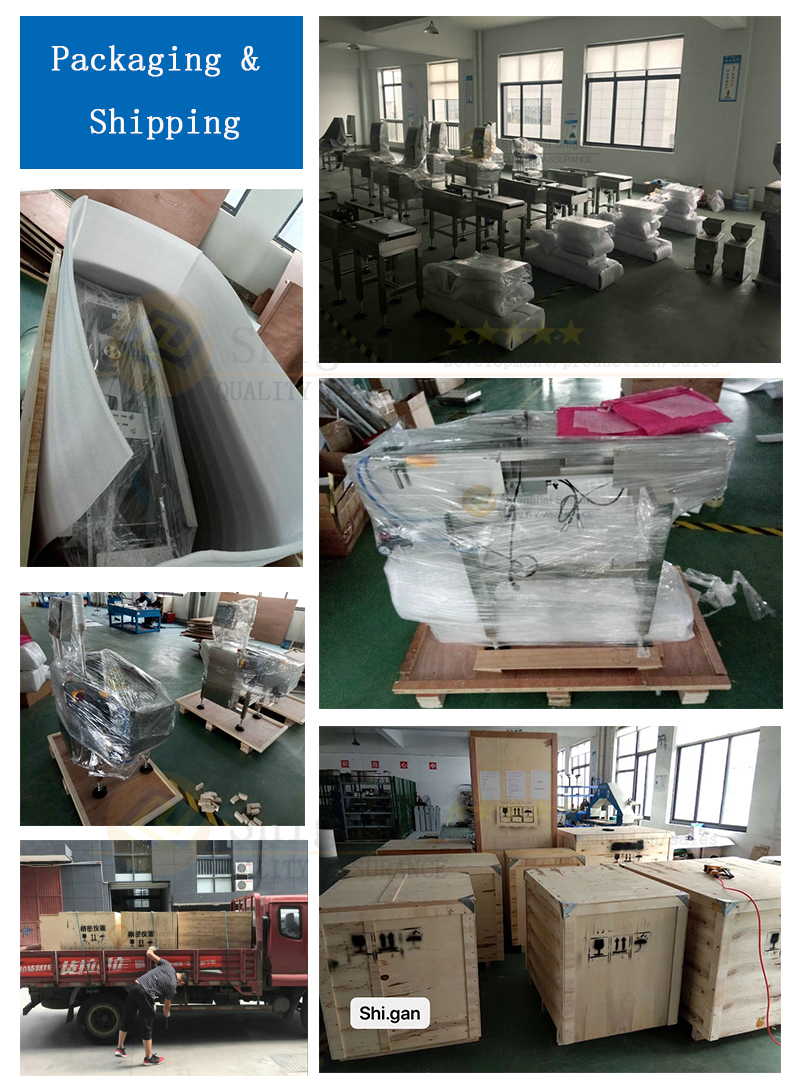 1. Before packaged, the machines will be tested strictly to guarantee the stability and high accuracy.
2. After tested, the machines will be wrapped with plastic sheet and carefully packed in wooden cases.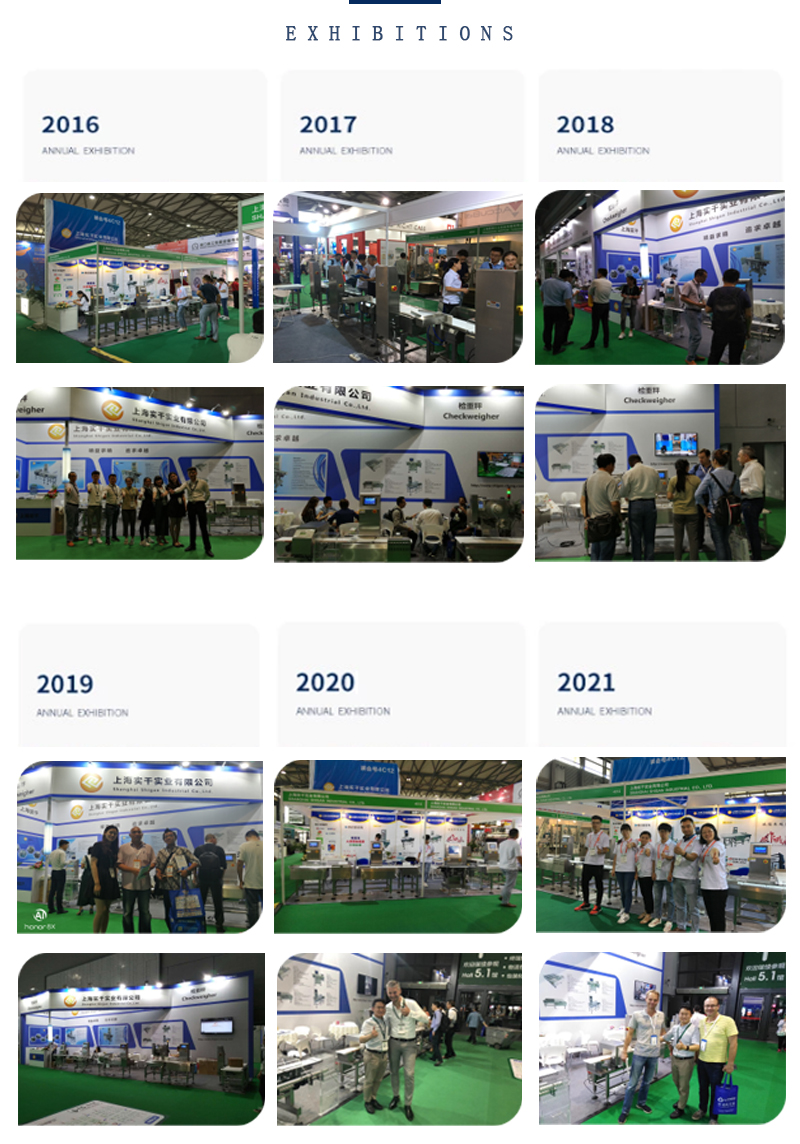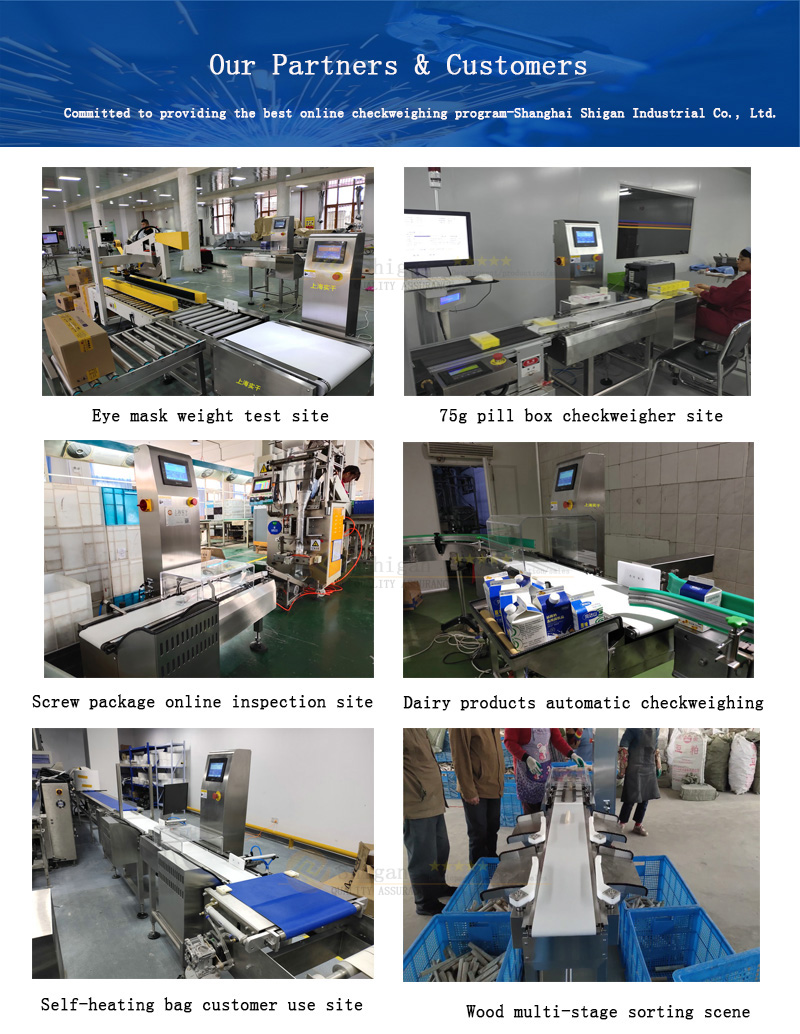 After Sale Service
A. Pre-sale:
1. Provide real quotations for customers according to customer requirements, and timely record feedback when customers have special requirements;
2. Sign a standardized product order contract, clarify responsibilities and other related matters;
3. Provide one-year free warranty, lifetime maintenance service, and be responsible for debugging the product before shipment;
B. After sale:
1. If the customer's product fails, we will provide you with a solution as soon as possible;
2. During the warranty period, product maintenance is free, and repairs can also be provided after the warranty period. If the parts are replaced, the product parts will be provided at the cost price.
Related Products
Medicinal material sorting equipment Logistics digital weighing machine supply
Leather high-speed weighing metal detector Assembly line weight repeat nuclear labeling machine
Automatic removal metal detector for packaging Frozen food high-speed sorting checkweigher
Hot Labels:pet,food,waterproof,underweight,checkweigher, dynamic,weighing,sorting,check weight machine,Uganda