The metal detection machine directly sold by Shanghai Shigan factory is used to remove magnetic or non-magnetic metal impurities (steel, stainless steel, aluminum, etc.) in food, medicine, daily necessities, etc.On - line testing, after the detection of metal, the rejection valve will be contaminated material removed into the waste bin, has a high sensitivity.The metal detection machine with automatic product identification function, has a strong ability to inhibit product effect, the use of quick clip can be easily integrated into the existing pipeline system.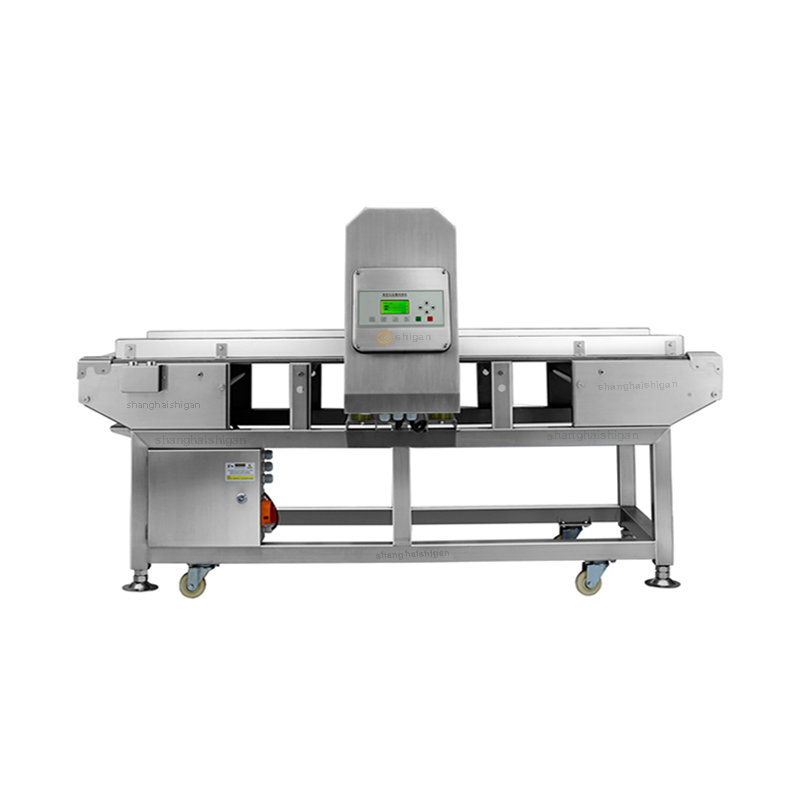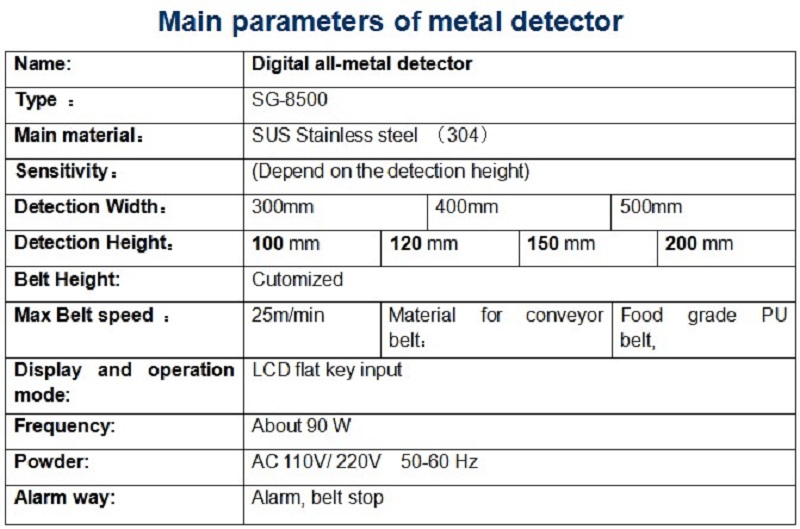 Design advantages:
1. It has the function of automatic identification of product features, 100 product information storage function, automatic phase tracking function, automatic positive and reverse transfer function of conveyor belt.
2. Advanced digital signal processing technology has been used to improve the ability of the device to suppress the product effect and the stability of the equipment.So far, it is the only factory in China that can industrialize digital machines.
3. The lightweight fuselage design saves the assembly line space, all waterproof production, suitable for the wet working environment.
Hardware advantages:
1. The stainless steel is 304, which ensures the corrosion resistance of the equipment.
2. The belt USES the food grade PU belt, through the FDA food grade certification, greatly enhances the belt anti-pollution, and the ability to be dirty.
Shanghai Shigan Co., LTD. Is an independent innovative enterprise integrating research and development, design, production, sales and service, specializing in the production of automatic inspection, re-sorting equipment and automatic weighing and batching system integration.The company's products cover chemical, food, medicine, food and other industries.Products include: online weigher, multistage sorting scale, metal detection machine and a series of products.If you have any questions or comments, please feel free to contact us.
Related Products
Digital display checkweigher Cheap checkweigher
SG-JS220 checkweigher and metal detector Real-time digital metal detector
Dynamic checkweigher and metal detection China checkweigher and metal detector