[Test Products]
Daily necessities, alcohol cotton pads, wet wipes, and paper testing. Whether the boxed products are missing parts.
[Customer requirements]
Overweight and underweight unqualified products are 100% eliminated
[Recommended online checkweigher parameters]
After communicating with the customer, determine the specifications of the checkweigher as follows:
Weighing range: 0-300g
Resolution: ±0.1g
Maximum speed (pieces/minute): 200 boxes/minute
Weighing belt width (mm): customized according to the customer's actual check-weighing product size
Transmission height: height 83cm adjustable
[Features of Online Checkweigher]
High precision: online checkweigher use imported high-speed weighing module and weight sensor to ensure detection accuracy
Simple structure: The whole machine is made of stainless steel. The structure is simple and easy to maintain and maintain. It conforms to GMP and HACCP specifications.
Convenient operation: Schneider touch screen is used for simple operation, intuitive display and support for multiple languages (default Chinese and English)
Convenient external connection: It can be connected to other equipment in the production line, such as printer labeling machine and inkjet printer, etc.
Wide range of uses: for the weight detection of bagged filling products, a variety of rejection methods can be selected (dial lever type, air blowing type, push can type, etc.
Automatic feedback function: automatic check weight machine can feed back the packaging accuracy to the front-end equipment signal in time to adjust the feeding status of the connected equipment
[Live photo]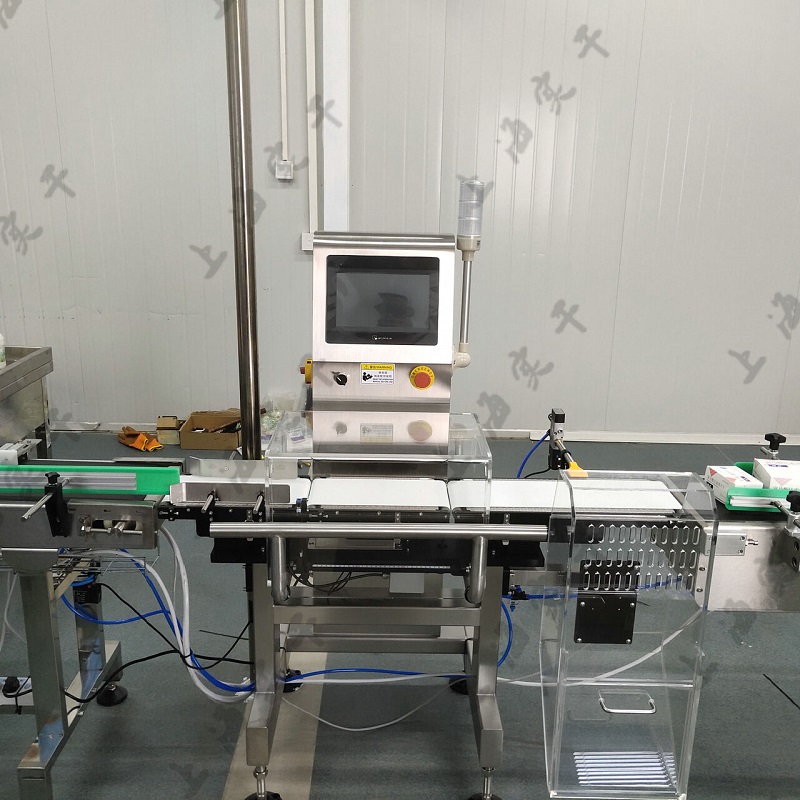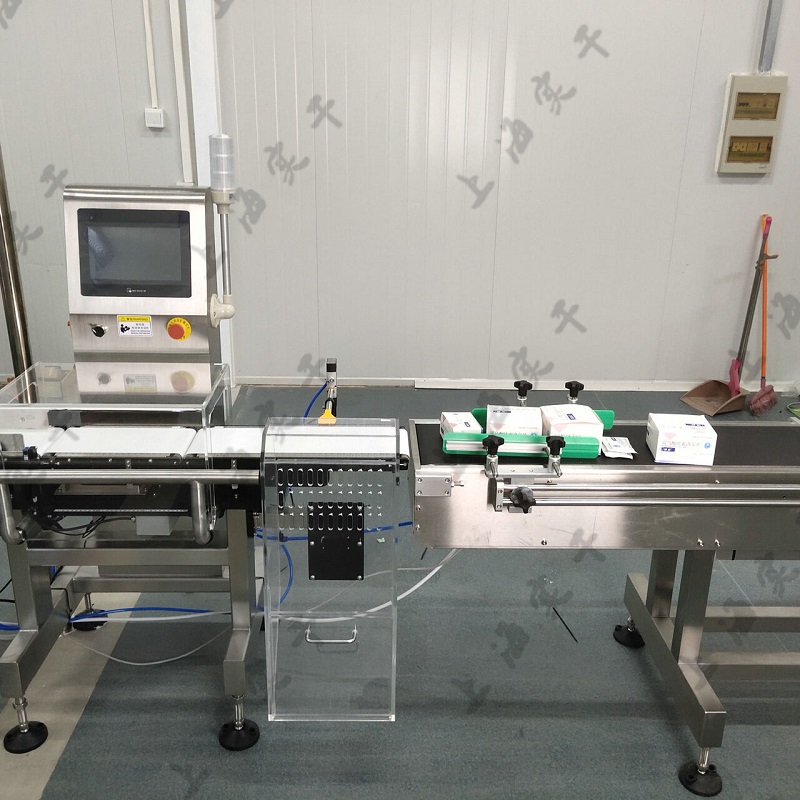 Related Products
High-quality inline checkweigher price 50kg automatic digital weighing machine
Leather high-speed weighing metal detector Horizontal weighing labeling machine manufacturer
Anti-interference stable belt metal detector Dynamic sorting checkweigher with roller