Product Description
The high sensitivity metal detector can identify various magnetic and non-magnetic metals (such as iron, stainless steel, copper, aluminum, etc.), even if the metal is embedded in the product, it can be identified. The large range automatic metal detector adopts dual-channel balanced coil signal detection circuit combination technology, which has high sensitivity and high anti-interference ability.Any OEM and customer design orders are welcome! If you are interested in our products, please feel free to contact us.
Specification Parameter
TypeSG-JS220
Specifications4010
Main materialSUS304
Inspection Width220mm
Weighing Range5-1500g
Weighing accuracy±0.2g(depends on product)
Detection Width220mm
Inspection height100-200mm
Max Speed25m/min
Capacity10kg/times
Protection GradeIp65
DisplayLED
PowerAC220V
Alarm wayAlarm,Belt stop
SizeH:2267 W:589 H:1500 mm(depend on final design)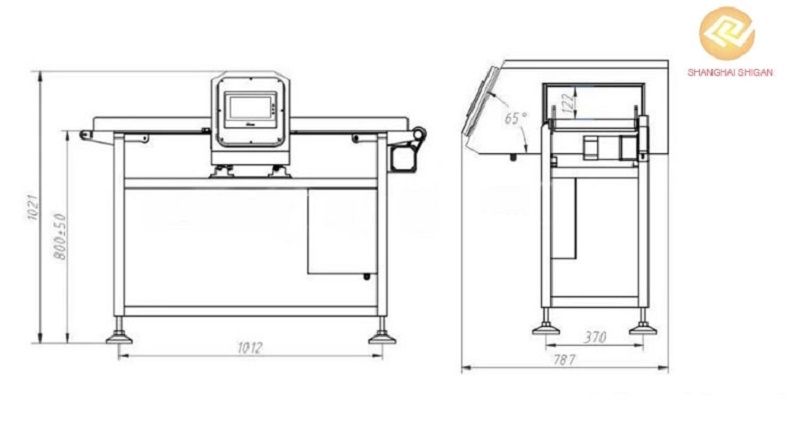 Main Advantages
◆The metal detector has a dual-channel signal display function. When a metal object passes through, the signal level indicator will display different inductive intensities according to the size of the metal.
◆The metal detector has a product effect adjustment function. For example, a wet product will produce a metal-like signal to the metal detector. This effect will affect the detection effect. This function can reduce the product effect and achieve a better detection effect.
◆The metal detector has a leak-proof function. When multiple metal signals pass, the instrument will automatically detect the number of signals, and the actuator will not miss the product when it moves.
◆The detection system adopts ADLINE microprocessor controller.
◆The conveyor is fully welded, high-strength stainless steel structure, combined PU (polyurethane) conveyor belt.
◆Special transmission mechanism designed for metal detection sensitivity
◆Modular design can be customized according to different requirements sensitively.
◆Food grade stainless steel, open conveyor system, easy to clean.
◆The metal detector can be used in conjunction with the assembly line to implement automatic inspection of the assembly line.
◆Meet IFS and HACCP certification requirements, and there are a variety of rejection mechanisms to choose from according to different applications (such as flaps, telescopic belts, etc.).

Application
Stainless steel metal detection machine can be used for dry and semi-dry food products, including local products, tea, cooked food, coffee, textiles, toys, clothing, shoes and hats and other industries. It is also used for the detection of parallel foods such as aquatic products, poultry, meat, frozen and refrigerated products.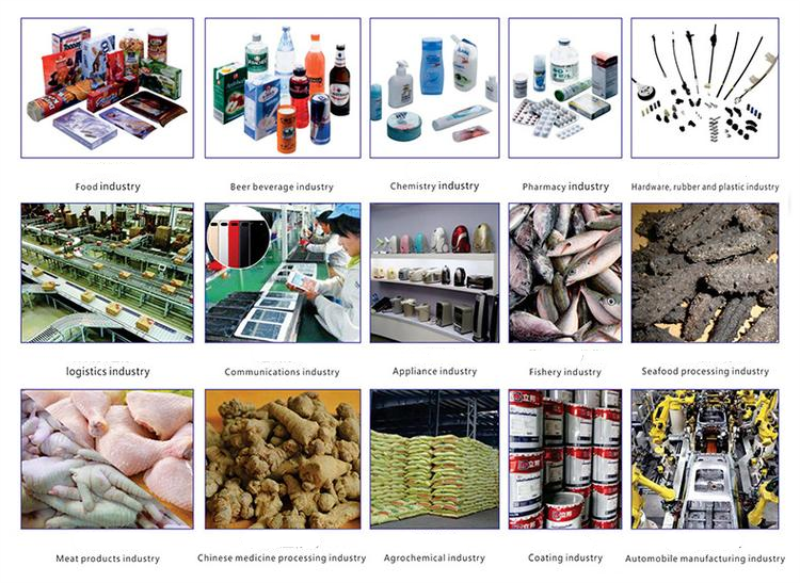 Our Company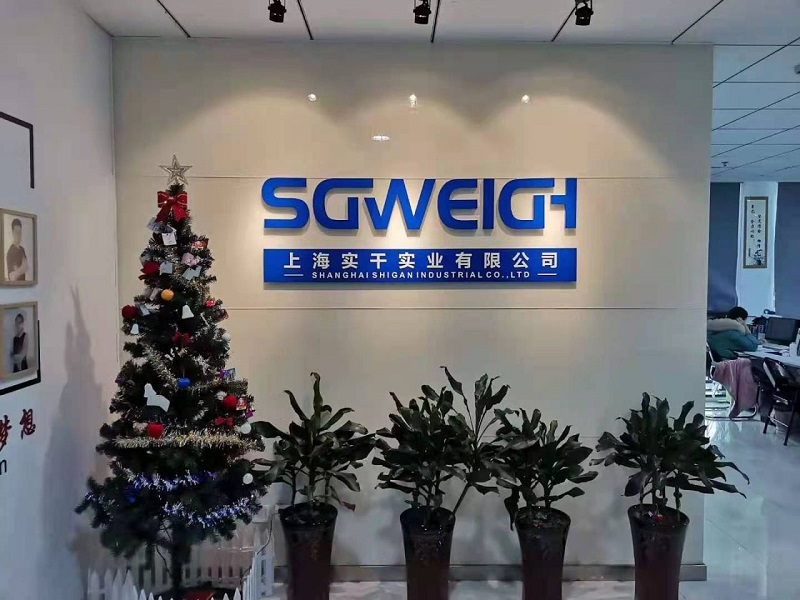 Shanghai Shigan Industrial Co., Ltd. is located in the beautiful scenery of Shanghai, China. It has been engaged in the production and development of assembly line packaging weighing equipment since 2010, and has obtained CE certification and a number of professional certificates. The company has always adhered to the "innovative, high-quality, and efficient" business philosophy. Provide you with perfect, high-quality products and services. Now our company's products have been sold all over the world, and have gained the trust and praise of countless customers!
Our main products are: online checkweighers, automatic metal detectors, checkweigher with metal detector combo,checkweigher and labeling machine, and a series of assembly line weighing equipment.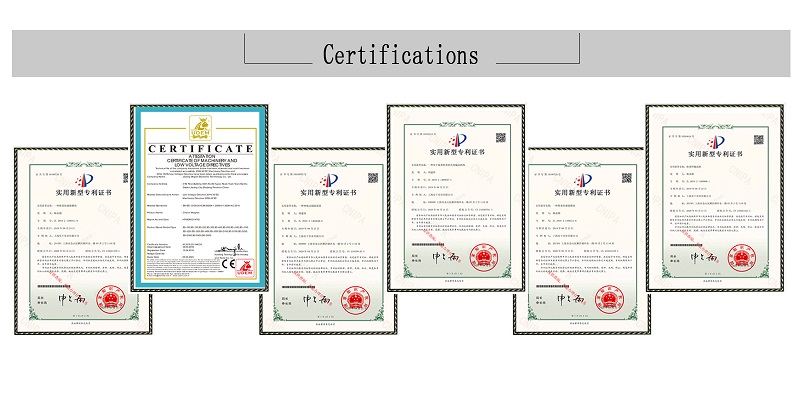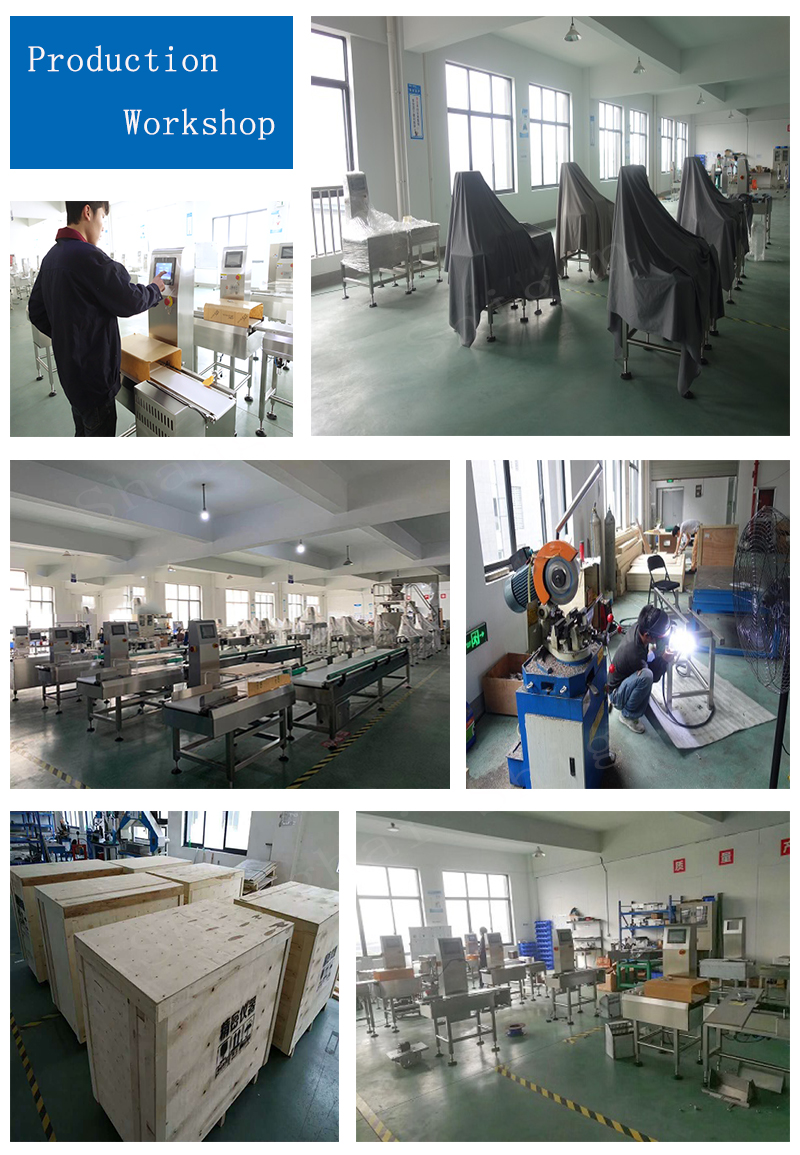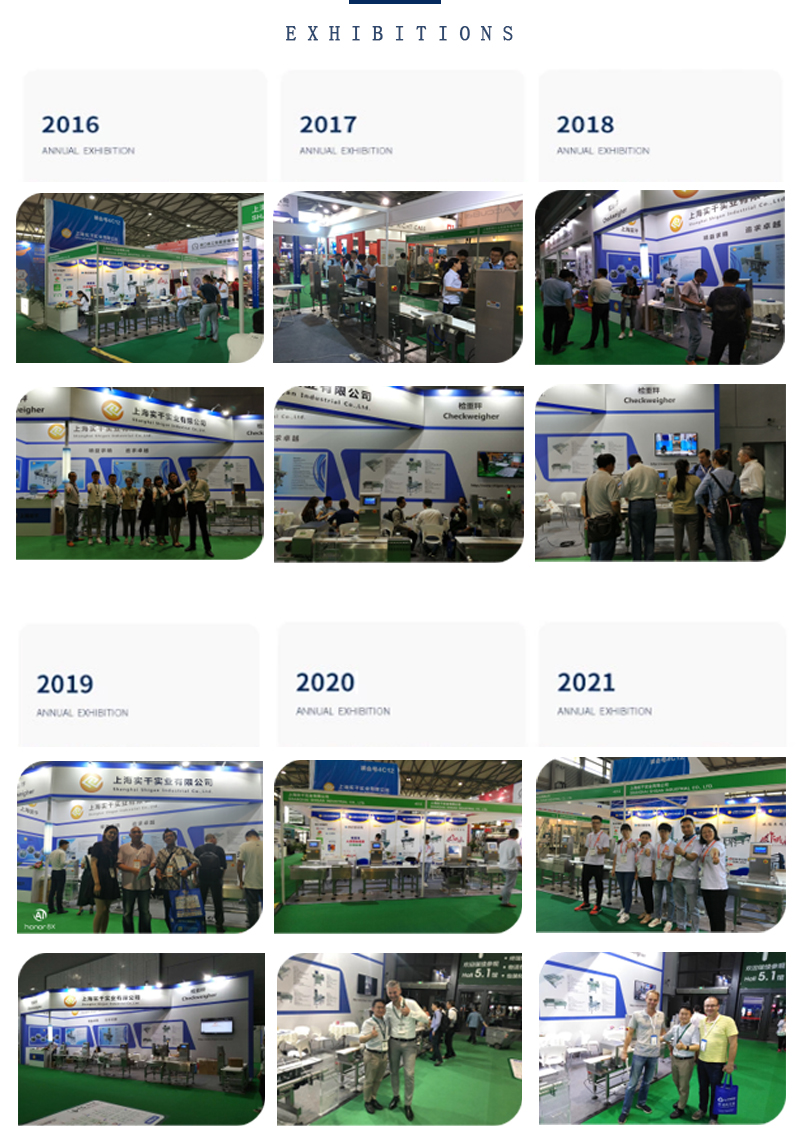 After Sale Service
Based on the business tenet of providing customers with satisfactory products and services, Shanghai Shigan Industrial Co., Ltd. solemnly promises: While ensuring the reliability and stability of the instrument, it will continue to improve the quality of service, from in-sale to after-sale delivery, Commissioning, instrument maintenance and management, technical services, user technical training and other aspects, to ensure that customers can receive caring services, so that customers are satisfied and assured.
1. Ensure that the packaging of the instrument meets the requirements of moisture-proof, rain-proof, rust-proof, anti-corrosion and shock-proof, and the identification is clear and correct, so that the goods can be delivered to the site safely and in time.
2. High-quality and fast technical services
In order to better ensure the normal operation of the instrument, answer questions raised by users in a timely manner, and help users solve problems, the company's maintenance center is responsible for providing customers with free technical consulting services at any time.
Related Products
Capsule bottle high-speed checkweigher system High quality Metal detector with alarm
Assembly line weighing equipment Pill multi-channel inline checkweigher
Standard weight checking machine checkweigher Dynamic rejection weight classification machine
Hot Labels:bean,products,metal detector for food industry, large range,stainless steel,metal detection machine,price,metal detector,food industry