Product Description
This series of high quality metal detectors are based on electronic and electromagnetic technology, using stainless steel probes and racks, and a variety of protection levels for customers to choose from, adapting to various production environments. Metal detection machine with alarm is used to detect metal pollution in raw materials and finished products of industrial daily necessities. It is specialized in the application of toys, shoe materials, food, plastics, chemical and textile, non-metal toys and other industries.For further information about our services, or if you would like one of our professionals to contact you, please do not hesitate to contact us.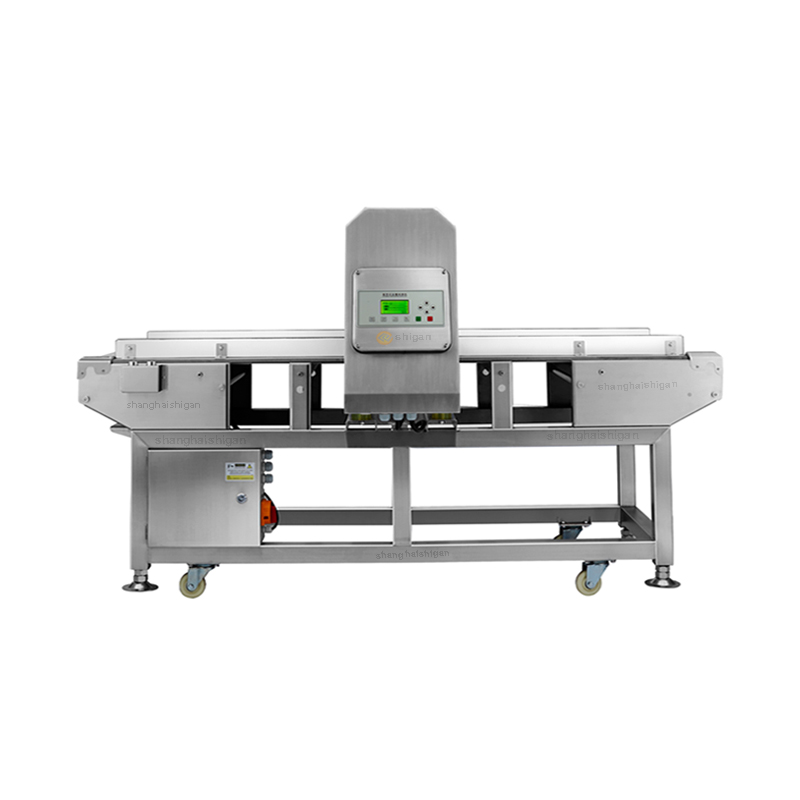 Specification Parameter
Name: metal detector
Type :SG-8500
Main material:SUS Stainless steel (304)
Sensitivity:(Depend on the detection height)
Detection Width:300mm400mm500mm
Detection Height:100 mm120 mm150 mm200 mm
Belt Height: Customized
Max Belt speed :25m/min
Material for conveyor belt:Food grade PU belt,
Display and operation mode:LCD flat key input
Frequency:About 90 W
Powder:AC 110V/ 220V 50-60 Hz
Alarm way:Alarm, belt stop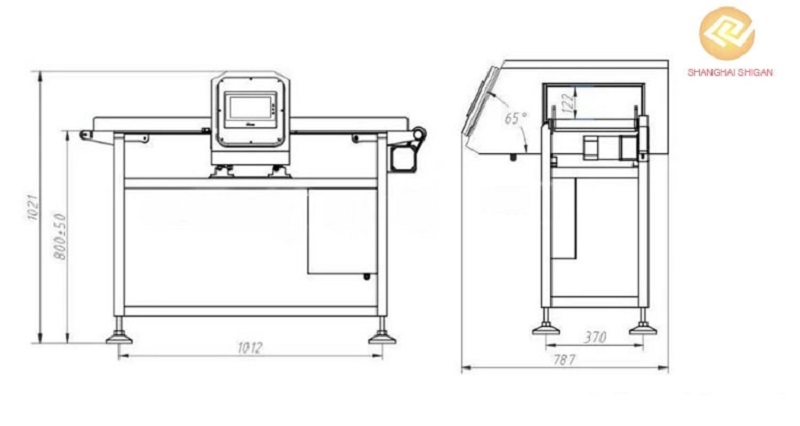 Main Advantages
1. The detection sensitivity of iron and non-ferrous metals is indicated separately and adjusted independently.
2. Particularly high detection sensitivity and extremely strong suppression of product effects, suitable for the widest range of applications.
3. The mechanical structure is easy to disassemble, and no tools are needed to disassemble and assemble the transmission device, which is especially suitable for occasions that require frequent cleaning.
4. The instrument case is made of waterproof, suitable for humid working environment.
5. The probe and frame are all made of stainless steel, which is hygienic and durable.
6. The compact body saves assembly line space.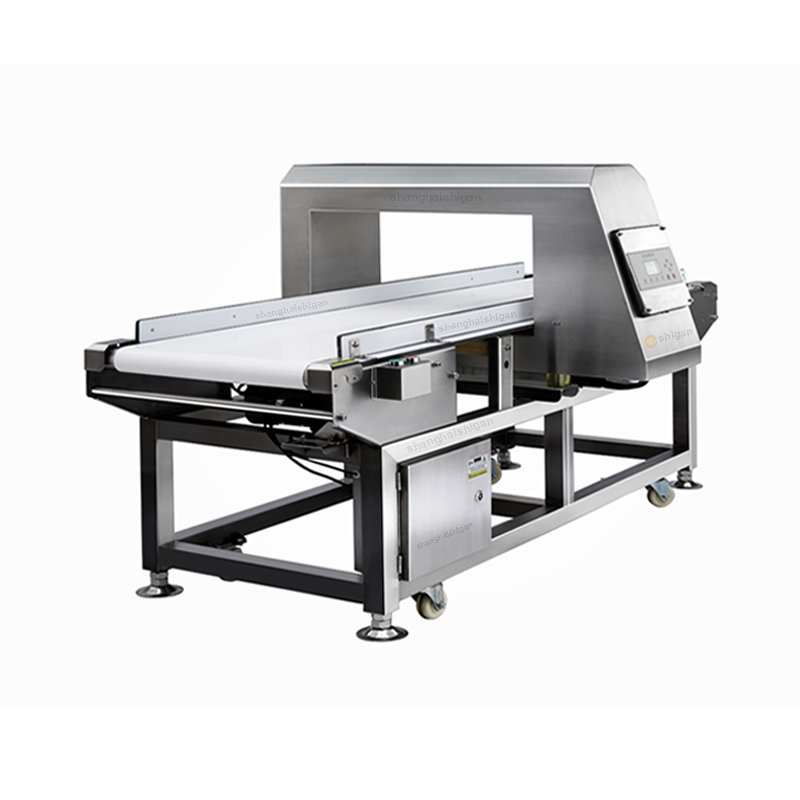 Application
1. Detect metal impurities in products in food, medicine, toys, shoe materials, textiles, daily chemicals, chemicals and other industries to ensure that the products are free of metal pollution and provide reliable quality assurance.
2. Detect metal impurities in raw materials in plastics, textiles, wood, mining and other industries, protect key equipment, reduce downtime, maintenance time and costs, and improve work efficiency.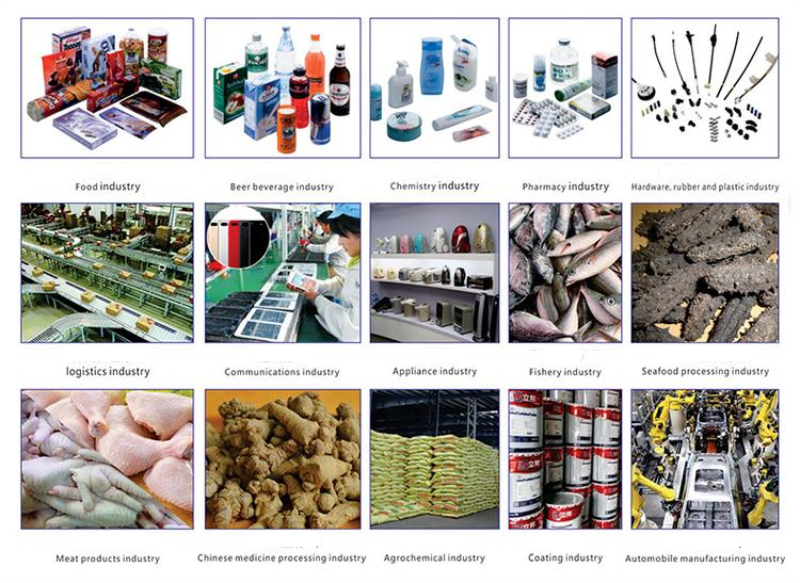 Our Company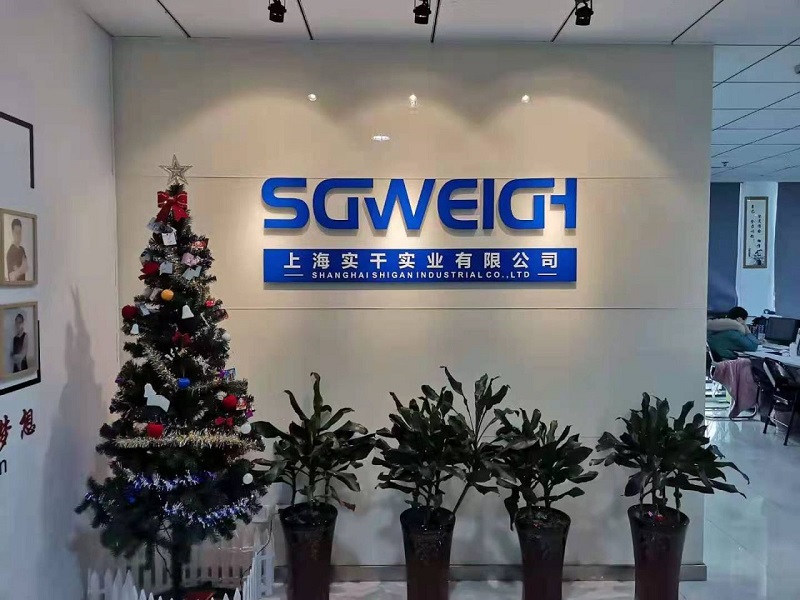 Shanghai Shigan Industrial Co., Ltd. is located in the beautiful scenery of Shanghai, China. It has been engaged in the production and development of assembly line packaging weighing equipment since 2010, and has obtained CE certification and a number of professional certificates. The company has always adhered to the "innovative, high-quality, and efficient" business philosophy. Provide you with perfect, high-quality products and services. Now our company's products have been sold all over the world, and have gained the trust and praise of countless customers!
Our main products are: online checkweighers, digital metal detectors,checkweigher with metal detector combo,checkweigher and labeling machine combo, and a series of assembly line packaging testing equipment.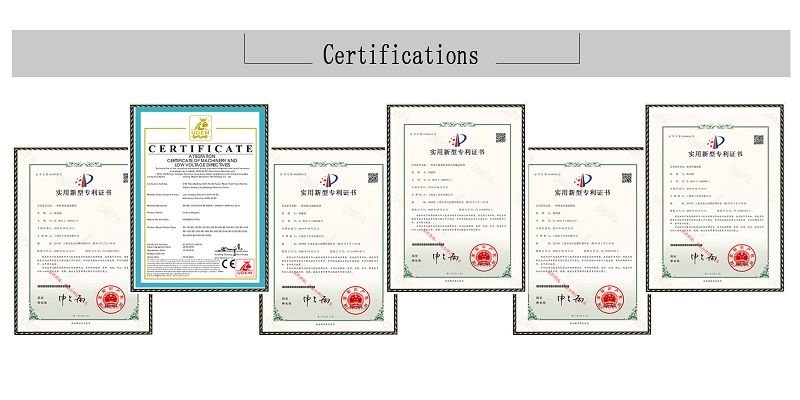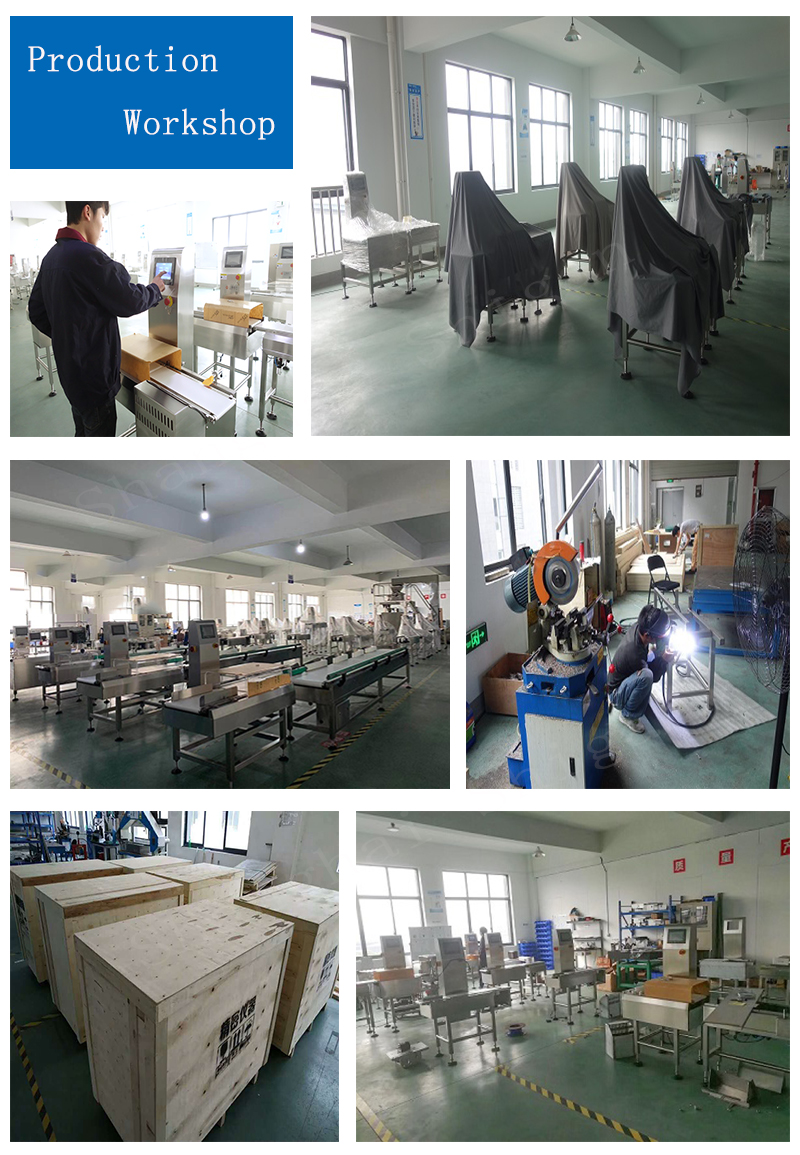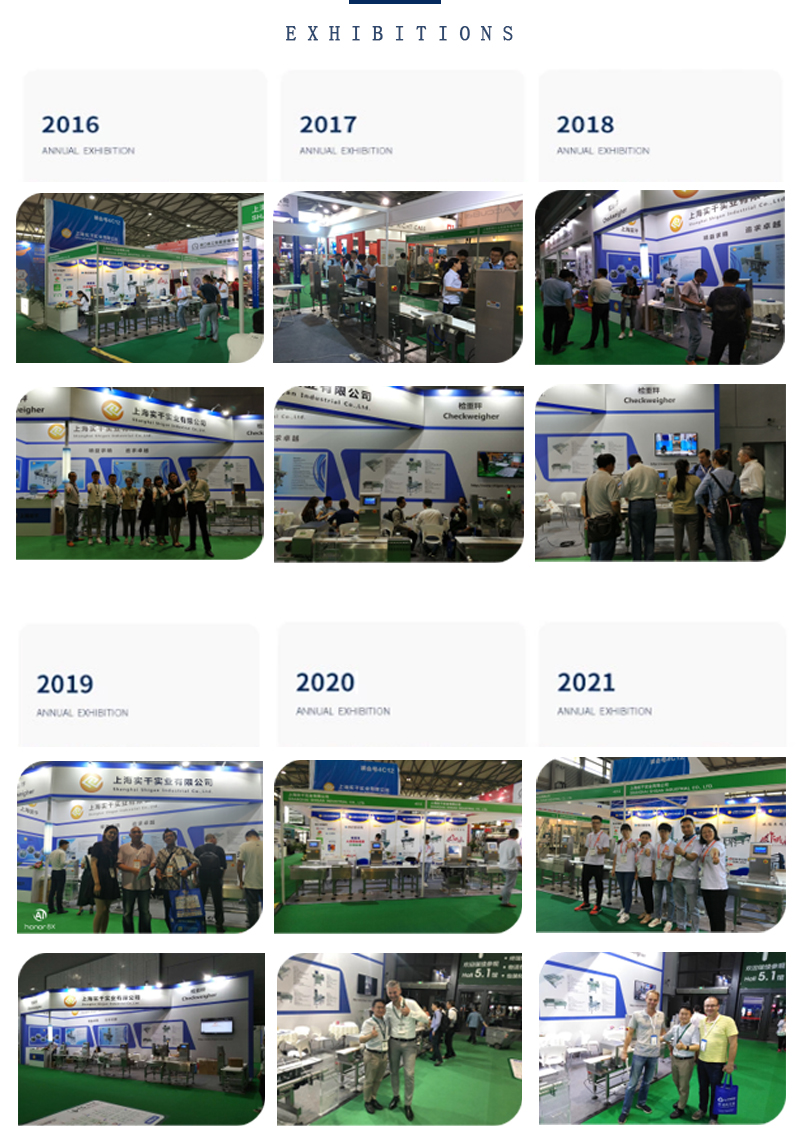 After Sale Service
For many years, Shanghai Shigan has been serving customers in various industries. After research and exploration, a complete product service guarantee system has been summed up to provide users with high-quality and timely pre-sales, in-sales and after-sales services:
1. Quality Assurance
Shigan guarantees that the electronic scales provided to customers are produced by the original factory, and the factory materials and accessories are complete. In order to maintain the normal operation and maintenance of the contract equipment, our company guarantees that the technical products provided are complete, clear and correct.
2. Quality assurance measures
Warranty period: Provide on-site service during the warranty period.
(1). The company has an after-sales service center, which is mainly responsible for after-sales service and technical consultation. Ensure that there are engineers to provide various technical services at any time.
(2). There are remote services on the Internet, methods to solve various problems in time, and real-time online services all year round.
Vulnerable accessories: The company reserves stocks of various commonly used accessories to ensure that the problem can be solved in a short time.
Related Products
Unattended large volume checkweigher Pill multi-channel inline weighing checkweigher
Automatic checkweighing combination system Aquatic products automatic checkweigher
Intelligent dynamic weight rejection scale Large-range food check weighing machine
Hot Labels:high quality,food,recycling line,metal detector,FCL,products, metal detection machine,alarm,sale