Online checkweigher as known as dynamic check weigher,automatic check weight machine,inline weight checker,weight sorting machine and etc,.
Shanghai Shigan Industrial Co,.Ltd has specialized in the production and sales of inline sorting checkweighers for many years. The automatic check weighers produced and sold are widely used in online high-speed packaging and checkweighing applications in the pharmaceutical, food, daily chemical, battery, light industry and other industries. The dynamic check weigher machine is a high-precision instrument , It is necessary to do good maintenance when using it to avoid malfunctions. The following introduces what are the basic faults of the automatic checkweigher and how to eliminate it, so as to help you better use the weight sorting check weigher machine.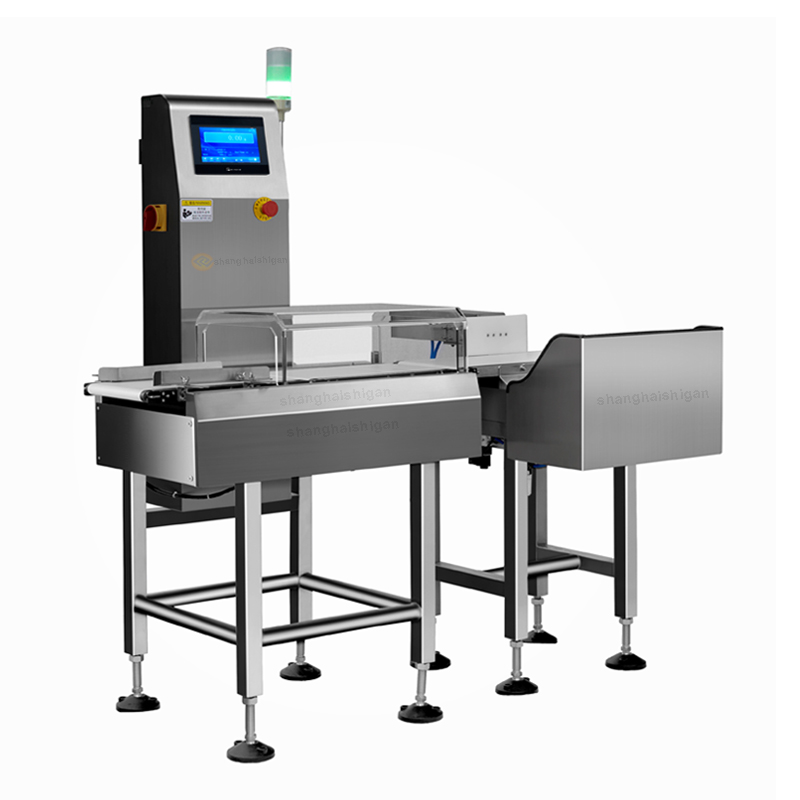 1) Whether the correct setting is made according to the manual.
2) Whether the plug-in has poor contact.
3) Is there any broken or disconnected wire or wiring?
4) Whether the screws and parts are falling off or loose.
5) Whether the parts of the equipment are damaged, burned, abnormally heated, discolored, deformed, or abraded.
6) Whether there is rust or dirt that can cause obstacles.
Dynamic Autoamtic Checkweigher Picture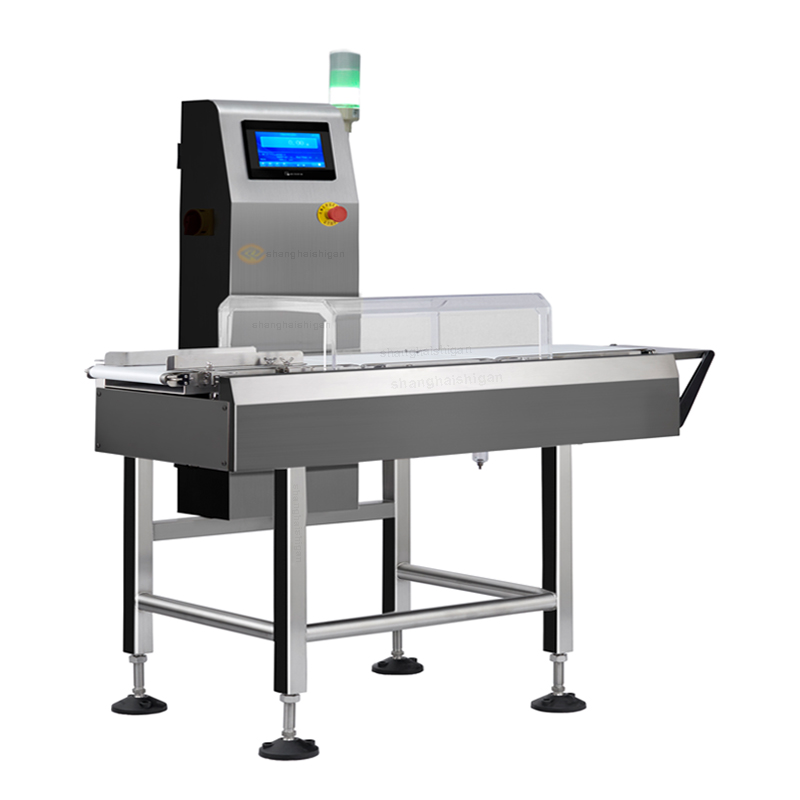 1. The connectors and parts that have been disassembled for inspection must be reset correctly after the inspection is completed.
2. When the power supply is abnormal due to sudden environmental changes, thunder and lightning or abnormal voltage, the machine falls, impacts, and is not the direct cause of the accident caused by normal use, it is necessary to conduct a comprehensive inspection.
This article is organized and provided by Shanghai Shigan Industrial Co., Ltd. It is mainly introduced for everyone. Thank you for your support. Users who need more information about automatic checkweighing scales are welcome to CONTACT US for detailed consultation.
Related Products
Digital metal detection equipment food processing
intelligent flat weighing labeling machine
Toast high-precision commercial check weigher
high-speed metal detector Pakistan supply
Production line online weighing checkweigher