The assembly line weighing machine is equipped with high-precision weighing sensor, which ensures the detection accuracy of the machine, accurate and stable weighing, and has temperature and noise compensation system, no noise pollution, more stable operation of the machine, very suitable for assembly line production.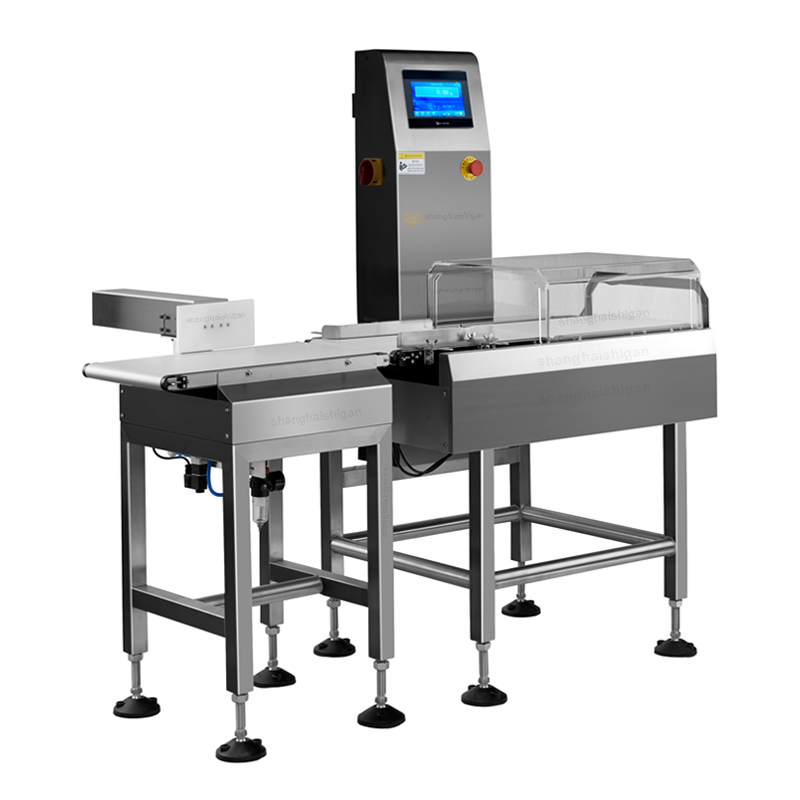 Advantages of pipeline weighing machine:
1.High precision digital weighing sensor, high speed digital filtering processing and automatic zero tracking function.
2.Unique dynamic weighing anti-interference correction technology, weighing accuracy and weighing speed is far better than similar products.
3.The accuracy can reach ±0.05g, and the fastest sorting speed is 200pcs/min.
4.100 products preset functions, free switching, user-friendly operating system design, easy to understand, a variety of languages optional.
5.Production data report function, quickly understand the production status, data output function, output printing function.
6.A variety of communication protocol interfaces can be added to quickly integrate into the production system control center to realize equipment interconnection.
7.Seamless connection with upstream and downstream equipment, such as metal detection machine, automatic scanner, etc.(optional)
8.Panel tumover type,air-sweeping type,dropped type,push type and driving lever type can be choosed.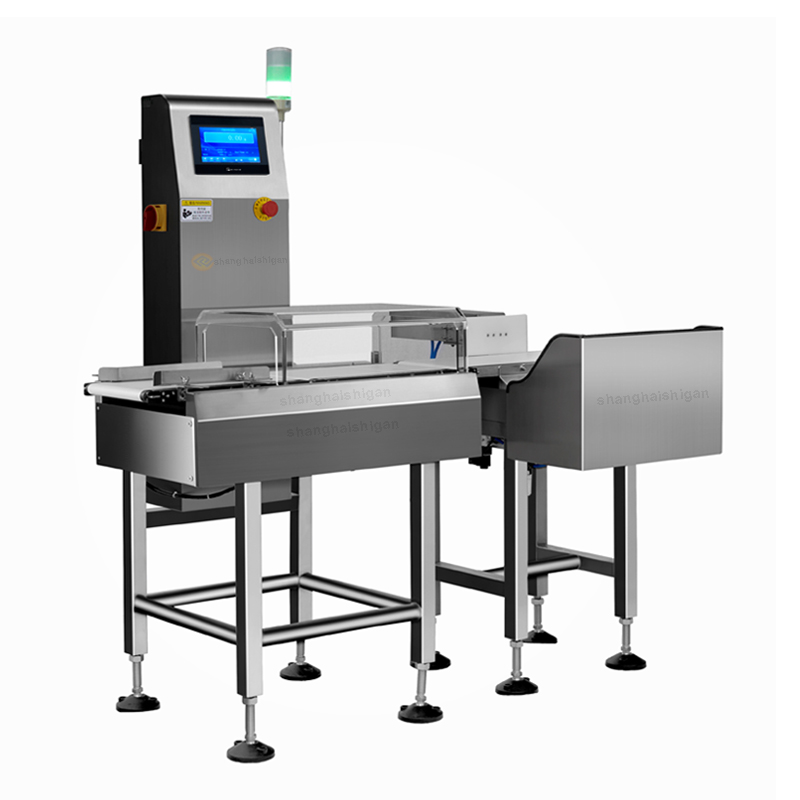 The use of line weighing machine greatly reduces the enterprise labor, reduce the production cost.Traditional processes need 12-15 people to operate, now only 1-2 people on duty.Much less labor, lower production costs.Labor-intensive enterprises, in particular, are no longer worried about recruitment difficulties.If you want to know more,please click hereto contact me!
Related Searches
High accuracy check weigher manufacturers Daily necessities weight sorting
Missing parts selection scale Large screen conveyor belt machine
High Precision food metal detector Seafood conveyor belt checkweigher