Product Description
The multi-stage sorting scale produced by shanghai Shigan is embedded in the production line to automatically check and check NG products. Dynamic assembly line checkweigher is a ±0.1g high-precision automatic checkweigher. This model is called a multi-stage sorting scale, which is mainly used for automatic weights on various automated assembly lines and logistics conveying systems. Detection, upper and lower limit discrimination or weight classification selection.For further information about our machine and services, please do not hesitate to contact us.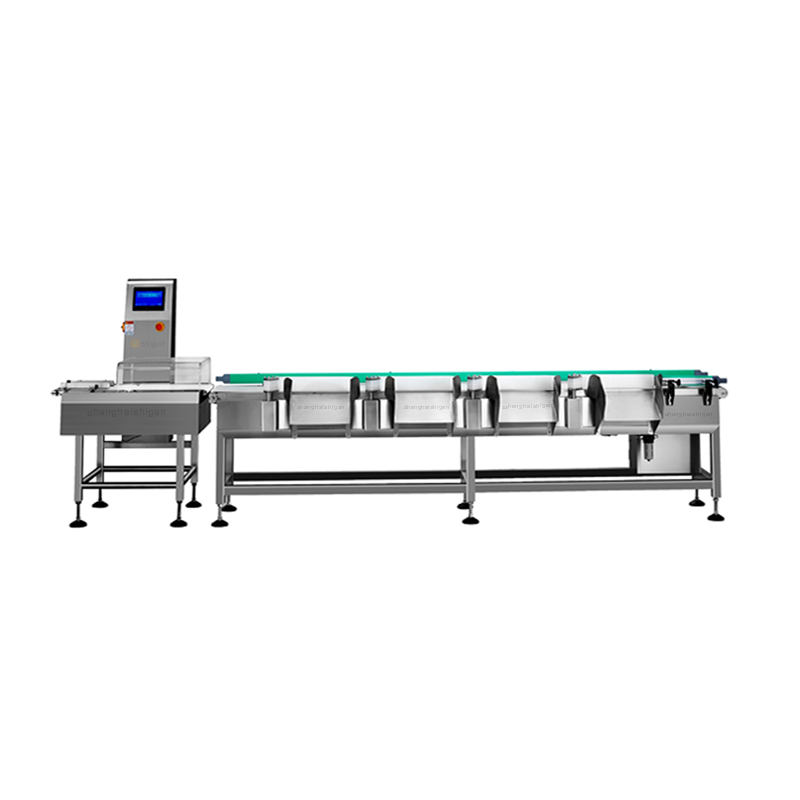 Specification Parameter
TypeSG-D220
Weighing Range10-1200g
Limited of productL: 200 W:150 H: 3-200mm
Accuracy±0.2 Depends on product
Division Scale0.1g
Belt Speed0- 60 m/min
Max Speed100 pcs/min
Belt Width220mm
Machine Weight60kg+44kg
Power SupplyAC 110/220V ±10% 50HZ
Power100W
Main MaterialSU304 stainless steel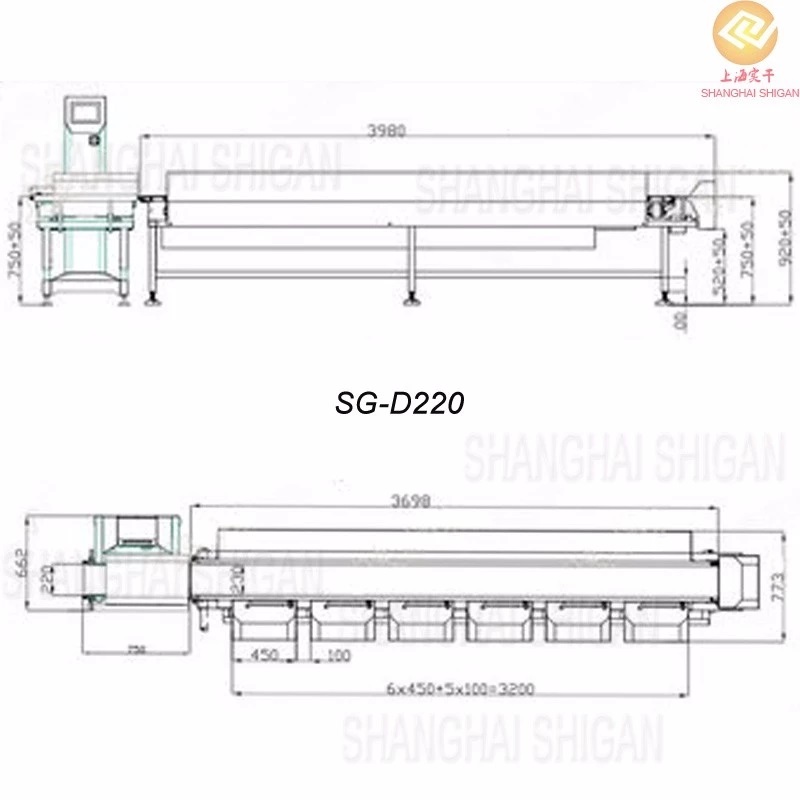 Main Features
1) The automatic weight checker sub-inspection scale is embedded in the user assembly line to automatically weigh and detect each product to achieve full product inspection;
2) The weight detection range of the dynamic check weigher supports free setting, and the abnormal quality type can be set to automatically reject defective products;
3) The automatic sorting checkweigher adopts the HBM weighing module imported from Germany, which can continuously weigh accurately and dynamically;
4) Automatic dynamic weight compensation technology, automatic zero-point tracking and zero-clearing processing technology;
5) The checkweigher supports multiple communication protocol interfaces, supports report export, and facilitates production data management;
6) The online checkweigher has its own fault detection function and automatic power-off protection function;
7) Support 100 kinds of test formula storage, call, modify and use at any time;
8) The speed of the online automatic checkweigher can be adjusted by frequency conversion, which can flexibly match the speed of the production line;
9) Support full-featured custom service of checkweigher to ensure that it is fully matched to the assembly line weighing equipment
Application
This multi-stage sorting scale is widely used in online testing in food, daily chemical, toy, hardware, chemical and other industries. In addition, it can directly replace manual weighing to improve production efficiency, consistency and reliability of weighing.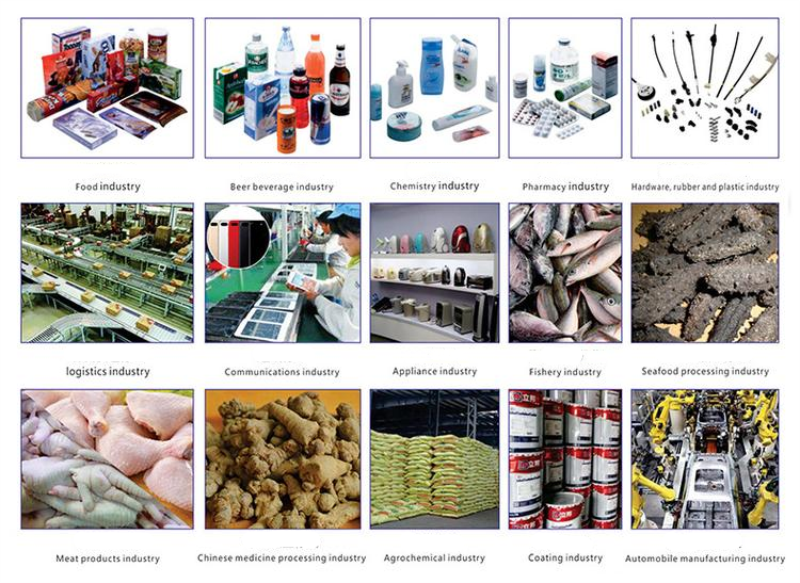 About Us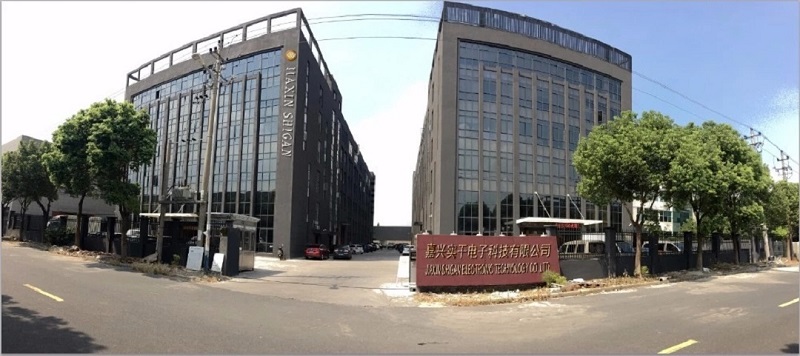 Shanghai Shigan Industrial Co., Ltd. is located in the beautiful scenery of Shanghai, China. Since 2010, it has been engaged in the production and development of online checkweighers for assembly lines. It has obtained CE certification and a number of professional certificates. The company has always adhered to the business philosophy of "innovation, quality and efficiency". Provide you with perfect, high-quality products and services. Now our company's products have been sold all over the world, and have gained the trust and praise of countless customers!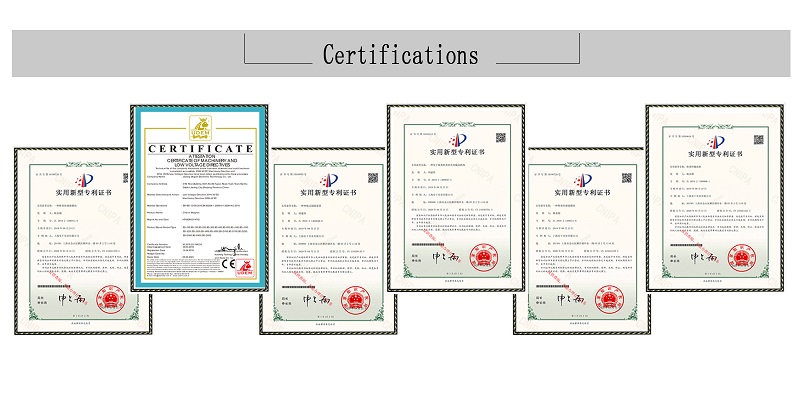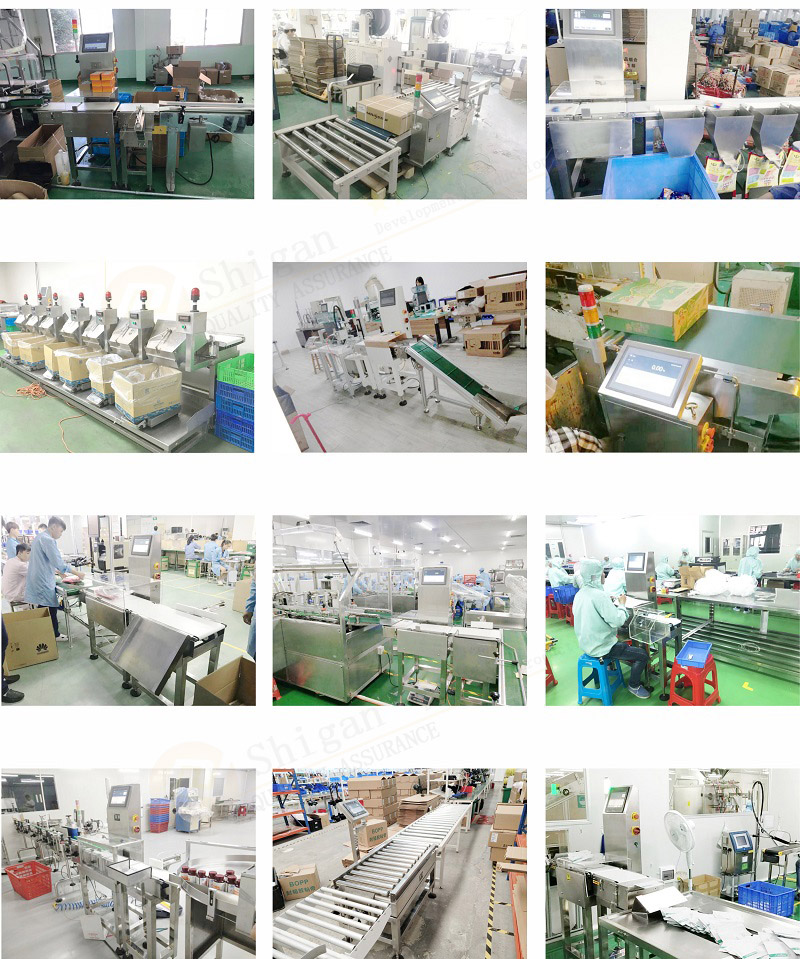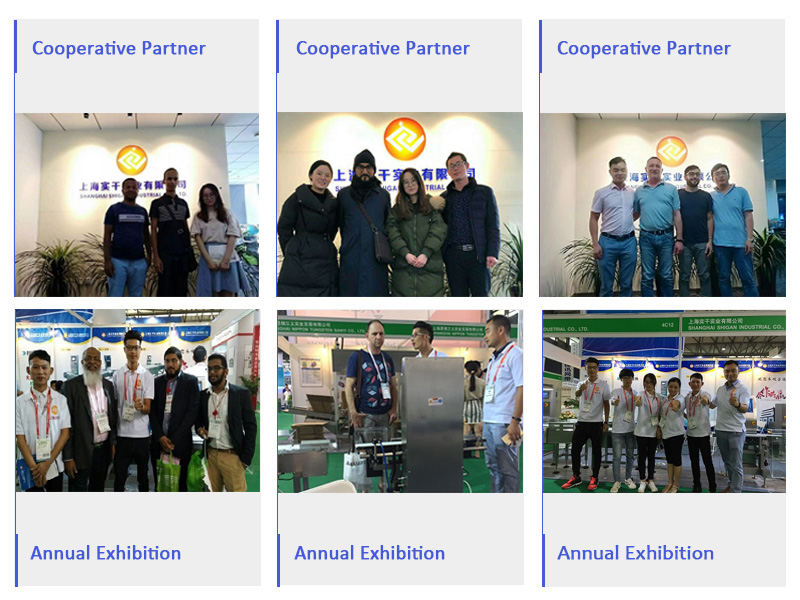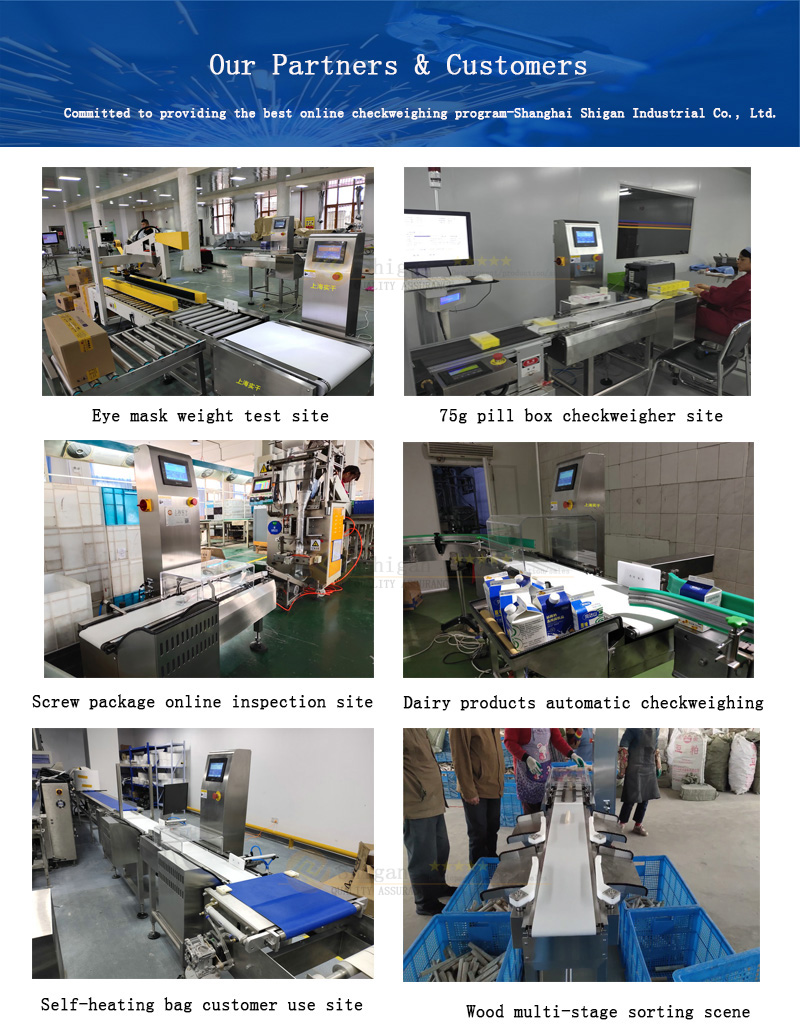 After Sale Service
Shigan service principle: Shigan's checkweigher scale products are guaranteed for twelve months. During the warranty period, the supplier will repair and replace the parts damaged due to quality reasons free of charge. If the parts are damaged outside the warranty period, Accessories only charge cost. If the equipment is damaged by the demander's human factors, the accessories repaired or provided by the supplier will be calculated at the cost price.
Shigan service goal: service quality to win customer satisfaction,
Shigan service tenet: fast, decisive, accurate, thoughtful and thorough.
Related Products
Drum type dynamic check weigher High precision bottled weighing metal detector
Real-time online automatic labeling machine Sorting and weighing integrated machine
Metal detector test pieces standard Soft-clad checkweigher and metal detector
Hot Labels:multi-stage checkweigher,docked with dynamic assembly line,fish pieces,fresh fish