Products Information
The automatic conveyor weight testing machine checkweigher is a high-tech automatic sorting equipment that is used in various automated production lines and automatically detects the weight on the conveyor system, the upper and lower limits or checks according to the weight, and rejects unqualified products. The high precision weighing machine has high precision, fast speed and high degree of automation, which is the ideal equipment for the product production line.Any OEM and customer design orders are welcome! If you are interested in our products, please feel free to contact us.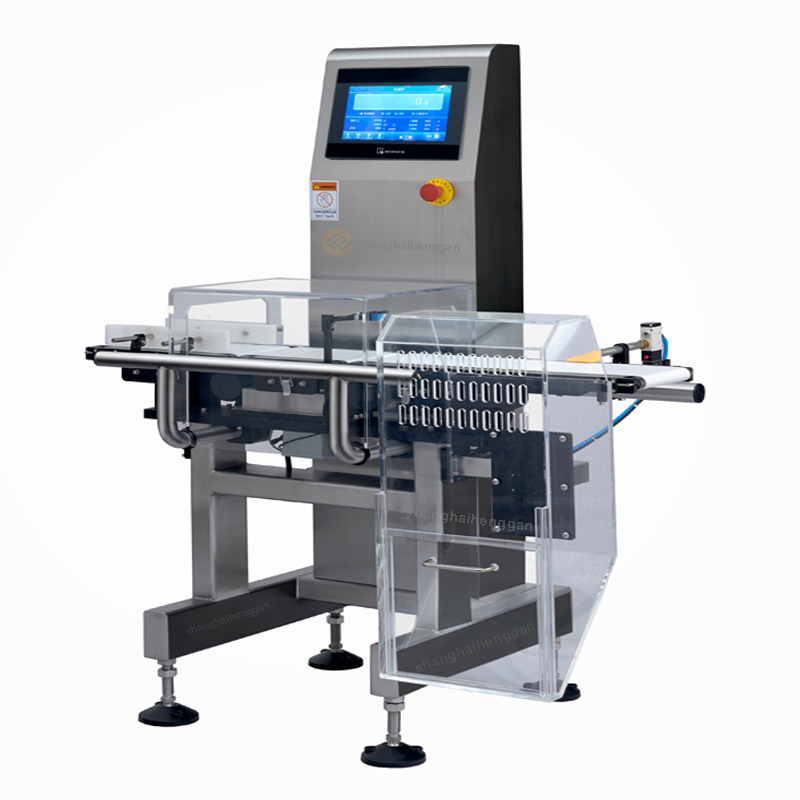 Specification Parameter
Type SG-100
Weighing Range 2-300g
Limited of product L: 100 W: 100 H: 2-150mm
Accuracy ±0.5g Depends on product
Division Scale 0.01g
Belt Speed 0- 80 m/min
Max Speed 300 pcs/min
Belt Width 100mm
Machine Weight 60kg
Power Supply AC 110/220V ±10% 50HZ
Power 100W
Main Material SU304 stainless steel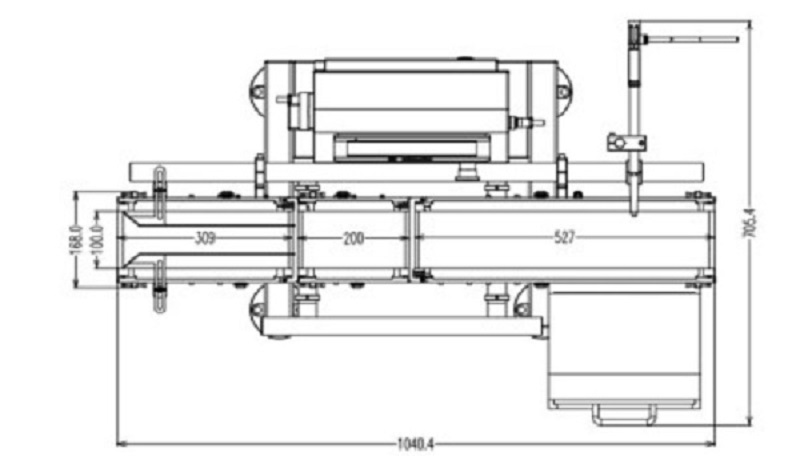 NOTES:
1.The above technical parameters are the accuracy results only checked by the test sample on the belt. The accuracy will be affected by the detection speed and product weight.
2.The above detection speed will vary according to the size of the product being inspected.
3.It can meet the requirements of customers for different sizes.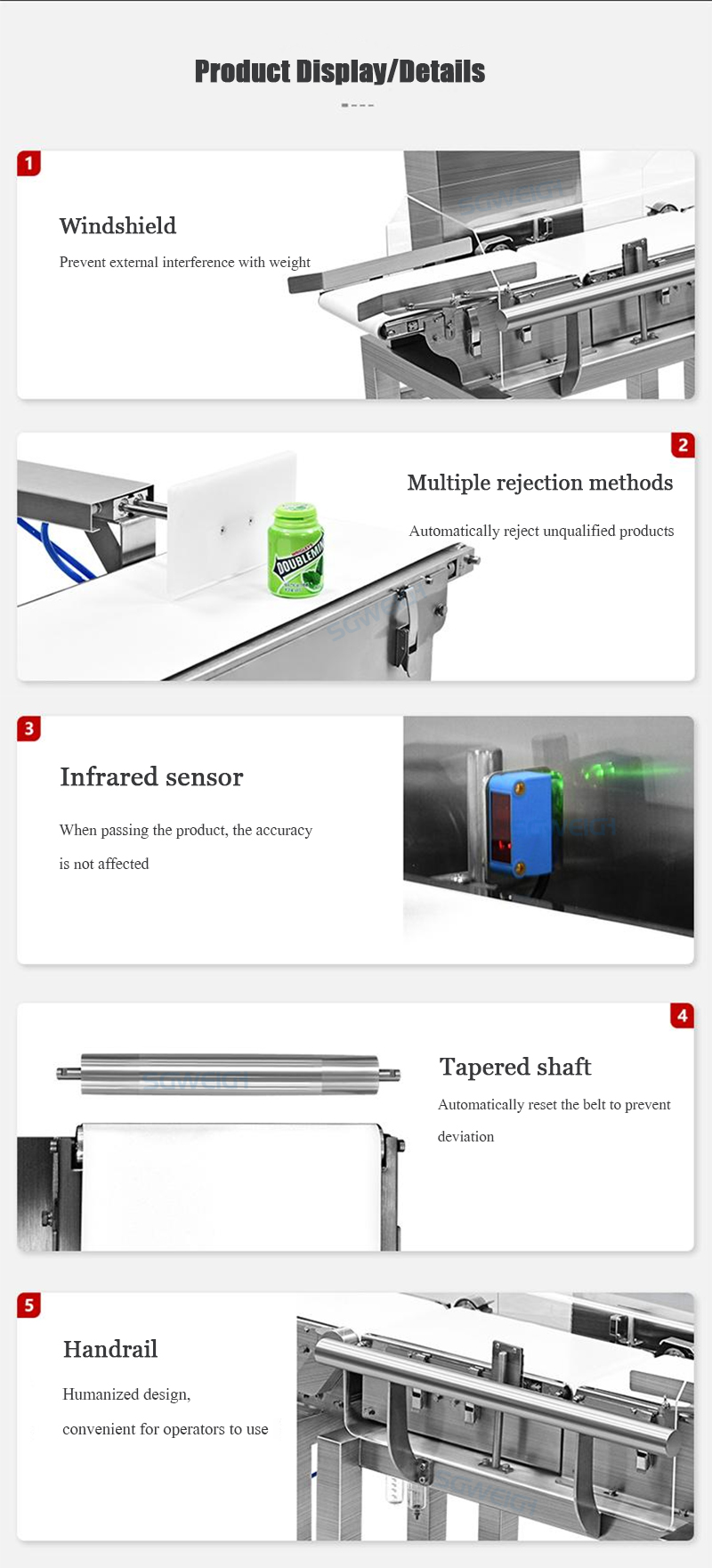 Main Advantages
1.Reinforced stainless steel frame, fully waterproof design
2.All contact parts are made of food-grade materials to ensure that the product will not be contaminated
3.The weight sorting machine can be customized according to the customer's specific application requirements: such as sorting grade, rejection device
4.Using high-precision sensors, high-speed digital signal processing technology
5.Dynamic weight automatic compensation technology, zero point automatic analysis and tracking technology
6.100 product presets, easy product editing and storage
7.Fast product switching and automatic adjustment of the sorting speed of corresponding products
8.USB mass storage, inspection records can be consulted at any time
9.The intuitive and easy-to-use man-machine interface minimizes the training time and cost of operators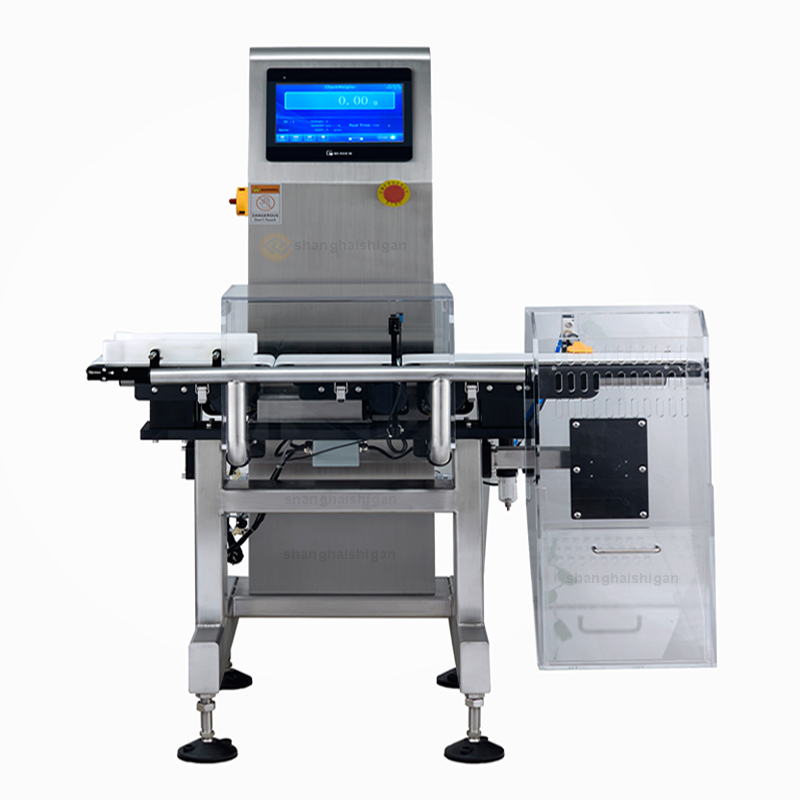 Application
Weighing sorting checkweigher is suitable for checking the weight of a single product. Are there any omissions in the packaging process? It is widely used in many industries such as pharmacy, food, beverage, electronics, medical and health care products, daily chemical, light industry, agricultural and sideline products.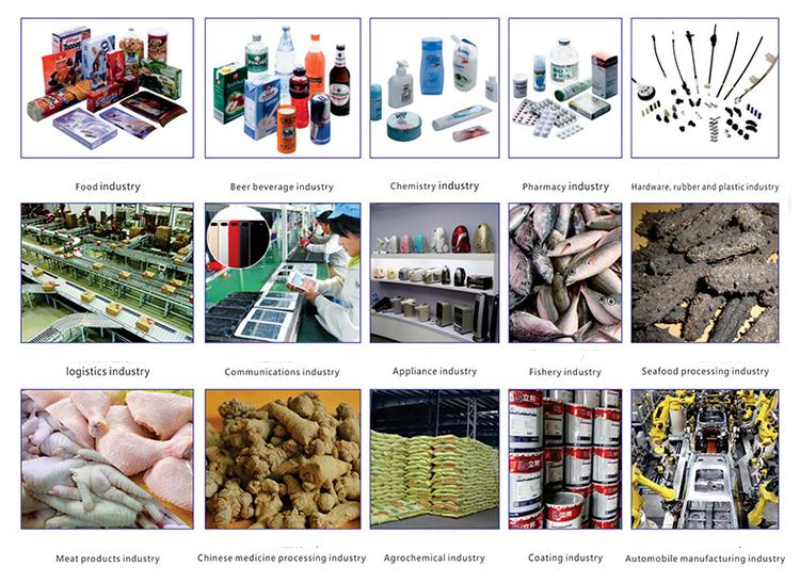 About Us
Shanghai Shigan Co., Ltd. is a manufacturer specializing in packaging machinery. The main products are: hardware accessories packaging machine, screw packaging machine, vertical packaging machine, food packaging machine, powder packaging machine, granule packaging machine, and several other models. Products are widely used in food, medicine, daily necessities, chemicals, toys. Hardware and other industries. The automatic packaging machines produced by our company are sold well in dozens of countries and regions around the world such as Europe, Asia, Africa, South America and the Middle East, and have received strong support from customers all over the world. We have experienced technical personnel, high-quality work teams, and timely To provide customers with comprehensive after-sales service. Innovative, pragmatic, efficient, and win trust with responsibility! Shanghai Shiqian provides a complete one-stop service for more corporate customers around the world!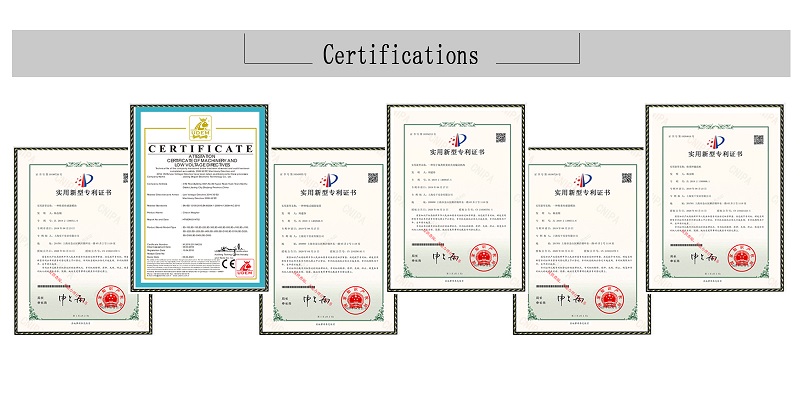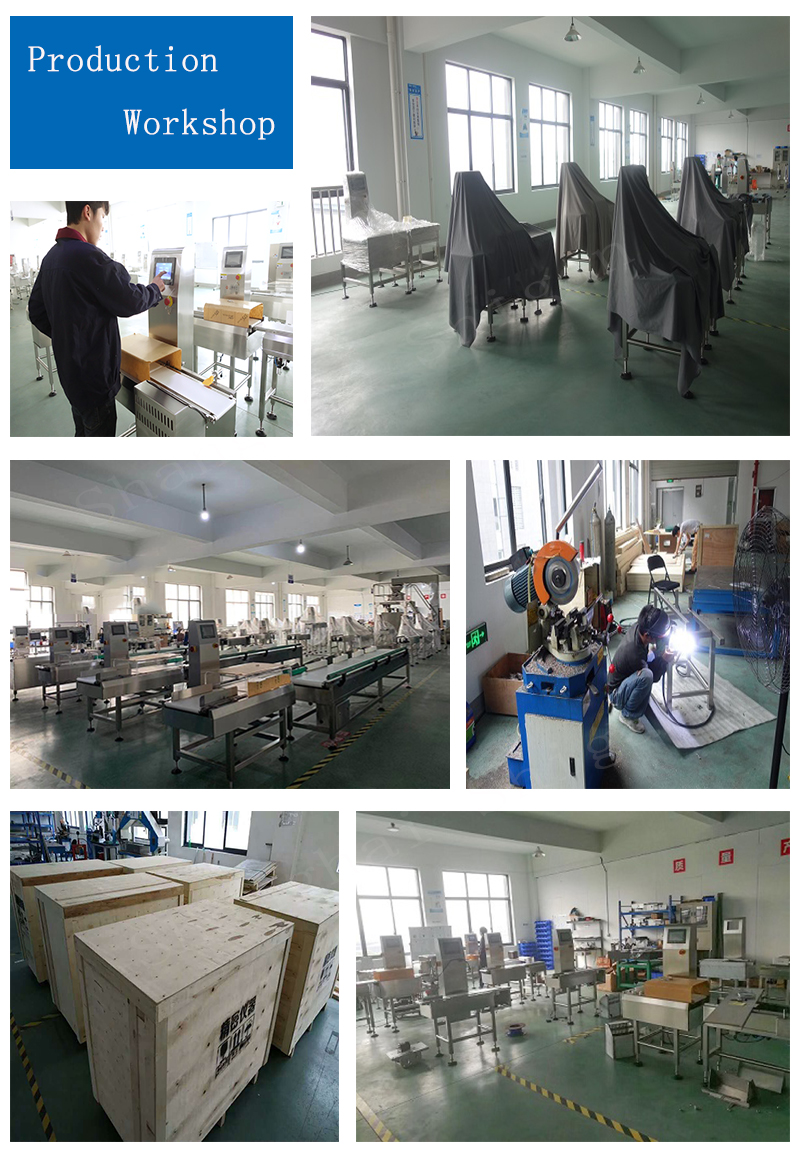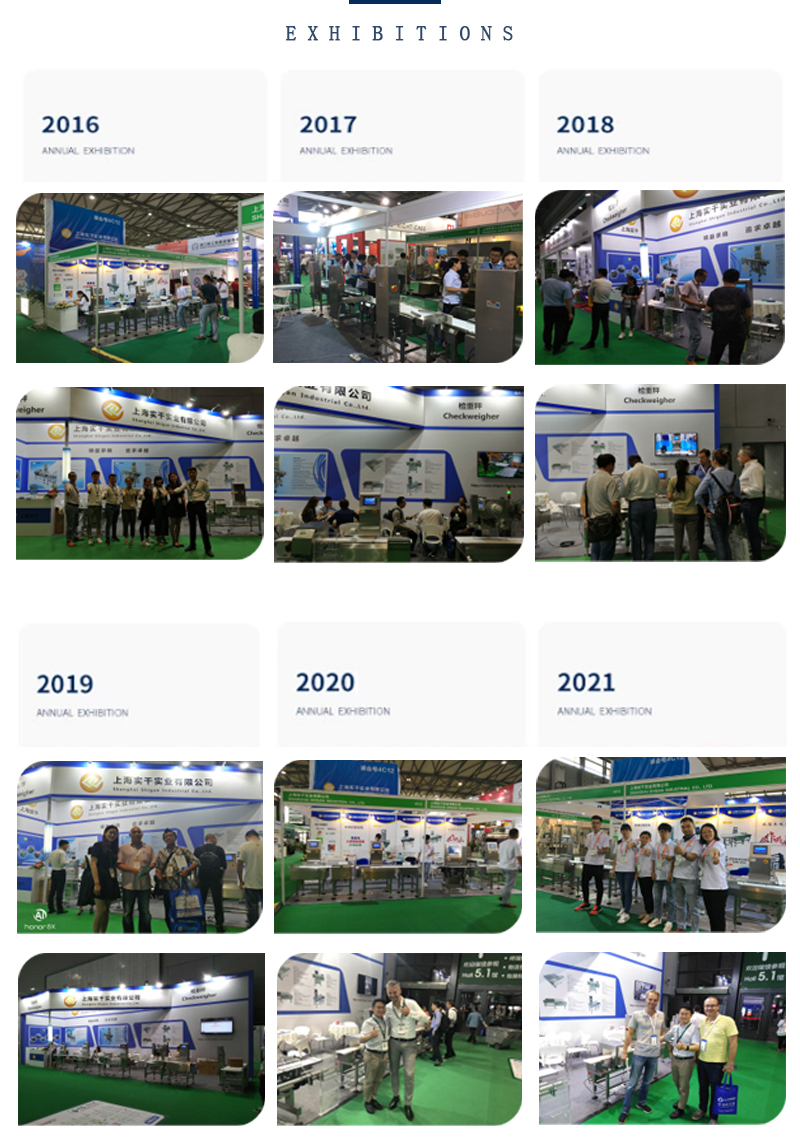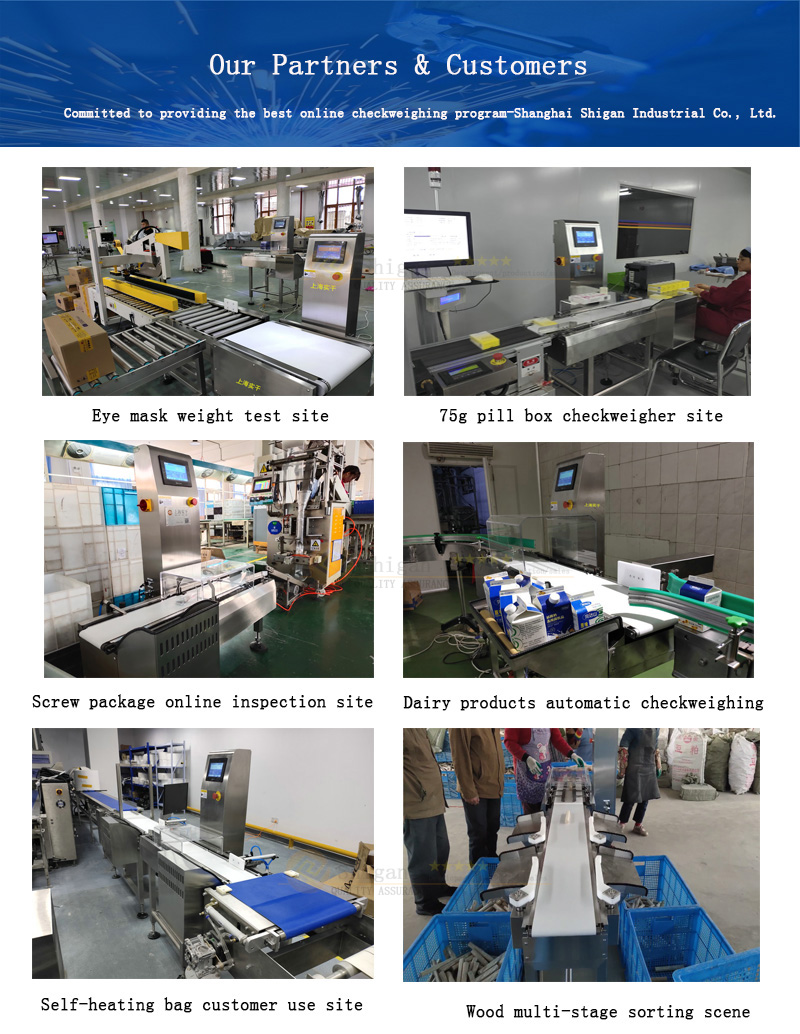 After Sale Service
Shigan's service principle: Henggang's electronic scale products have a warranty period of 12 months. During the warranty period, the supplier will repair and replace parts damaged due to quality reasons free of charge. Damage to parts outside the warranty period will be provided. The accessories only charge the cost. If the equipment is damaged by the demander's human factors, the accessories repaired or provided by the supplier are calculated at the cost price.
Shigan service goal: service quality to win customer satisfaction.
Shigan service tenet: fast, decisive, accurate, thoughtful and thorough.
Related Products
Conveyor dynamic checkweigher food industry Cosmetic weighing metal detection machine
Overweight alarm check weight machine for sale Wholesale digital metal detector manufacturer
300-400g hardware weighing sorting checkweigher Sorting weight checker factory for sale price
Hot Labels:automatic,conveyor,weight testing machine,checkweigher, packages,high precision,weighing machine,manufacturer