Will the online check weigher machine rust?
This problem must have troubled many manufacturers who feared that the purchased weighing scales would rust in a short time.Here, Shanghai Shigan can clearly tell you that in most cases, the online check weigher machine produced by our company will not rust.
We choose the best 304 stainless steel as the main material, 360°full machine package.If you are still worried, we can also use SUS316 material, which has higher and stronger waterproof and anti-corrosion performance, as well as high temperature resistance, acid resistance and alkali resistance.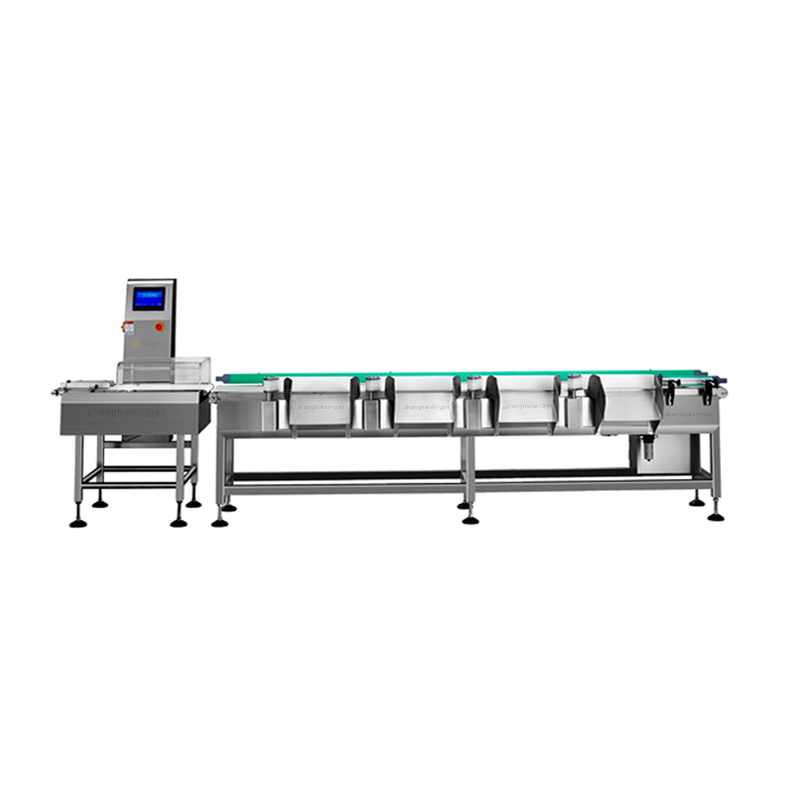 The stainless steel material we use has good corrosion resistance and will never rust after using the weigher for a period of time. Moreover, our conveyor belt is also a food standard with good waterproof performance, which will not bring pollution to your products.Widely used in pharmaceutical, food, health products, daily chemical, battery, light industry and other industries online high-speed packaging heavy application.Even for Marine products, livestock and poultry, aquatic products, agricultural and sideline products category of multistage sorting.Such as: shrimp: (crayfish, macrobrachium shrimp, prawn, sword shrimp, pink shrimp, river shrimp, sea shrimp, prawn, prawn, white shrimp, green shrimp and so on);Livestock and poultry :(duck leg, wing, claw, breast, whole duck and other frozen duck related food) also no problem.
Please contact me If have any question about machine , I'll be require your particular project.
Relevant search
Stainless steel medicine checkweigher Wholesale no-standard customed checkweigher
High sensitivity hardware checkweigher Digital checkweigher for packing line
SUS 304 check weigher Pharmaceutical industry reject machine