The inline checkweigher machine needs to be configured after installation to run normally, and what settings are required after installation.
1) Set the operating parameters for the checkweigher on the weighing indicator;
2) Calibrate the speed of the system conveyor;
3) Calibration carrier;
4) Set the product information stored in the weighing indicator;
5) Make dynamic adjustments.
After the above work is completed, the checkweigher can be put into operation. Because different checkweighers have different operation steps, parameter settings, calibration and adjustment.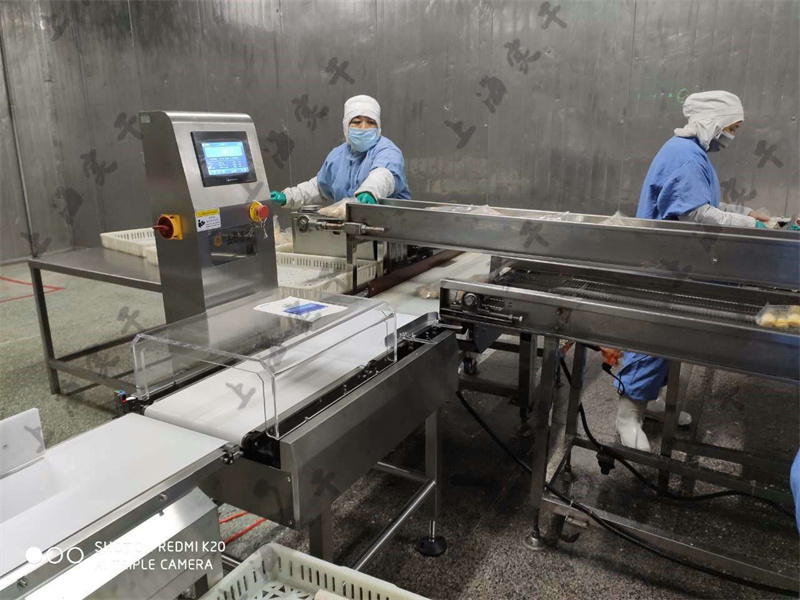 Steps to set operating parameters for an in-line checkweigher machine on the weighing indicator:
After the weighing indicator is installed, some data must be entered into the inline checkweigher machine for the system to work properly. The online checkweigher machine operating parameter settings should generally include the following:
1) Set the model of the checkweigher and the carrier used;
2) Set the parameters of the weighing indicator for calculation;
3) Set the weighing parameters;
4) Set the charging control;
5) Set the item information to be printed;
6) Set the parameters of the external rejection control system;
7) Set the weighing menu of the weighing indicator;
8) Set up a variety of product methods;
9) Set the rejection device inspection;
10) Set product target weight, weight partition, rejection time, etc.;
11) Define or modify passwords;
12) Set input or output function;
13) Define the alarm state;
14) Set date or time;
15) Set the language.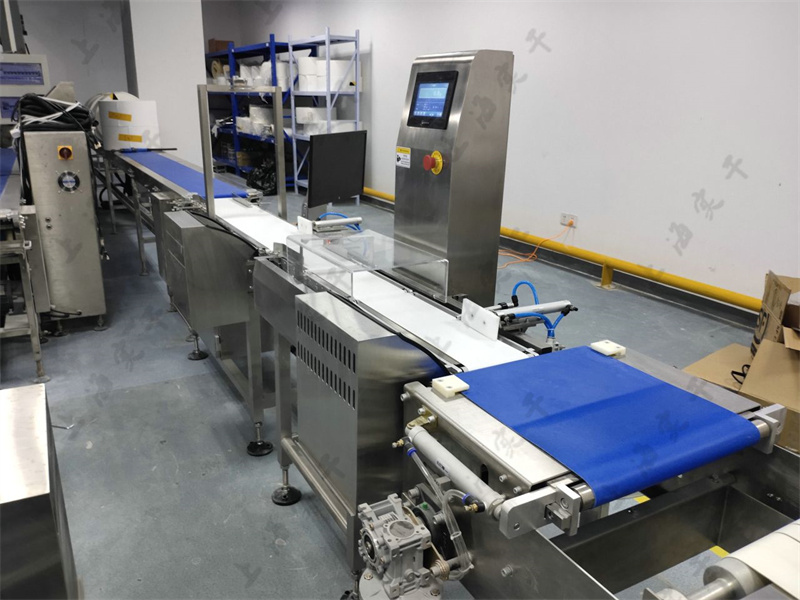 Related Products
Conveyor Box Weigh Price Labeling Equipment
Mini Intelligent Checkweigher Scale Check weigher
Automatic Check Weight Machine Factory
2500g Production Line Checkweigher Machine
30kg Checkweigher Boxed Beverage Check Weigher Solution
Simple to Operate Smart Checkweigher Supply Price