Shanghai Shigan combined with the weight inspection of boxed medicine production line needs to be specially designed and produced automatic ODE checkweigher and metal detector for AstraZeneca.Obtained the customer consistent high praise.
Shanghai Shigan is a professional checkweigher and metal detector manafactures and supplier.This machine is divided into two parts: the checkweigher machine and the metal detection machine. The weight detection part adopts the continuous dynamic automatic weighing method to detect the weight of goods, with the automatic elimination mechanism, so as to realize the high-speed and high-precision weight detection and sorting on the assembly line.Connect with the metal detector to measure the product and detect whether there is metal impurity in the product, prevent the defective product from leaving the factory, protect the consumer, and analyze the measurement data to manage the production volume, and feed back the data guarantee value to the production instrument.And all contact parts are made of food-grade materials to ensure that the product is not contaminated.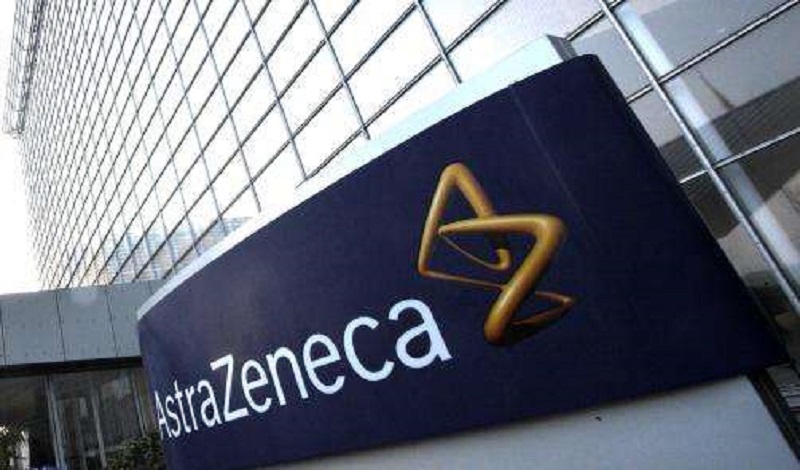 Live photos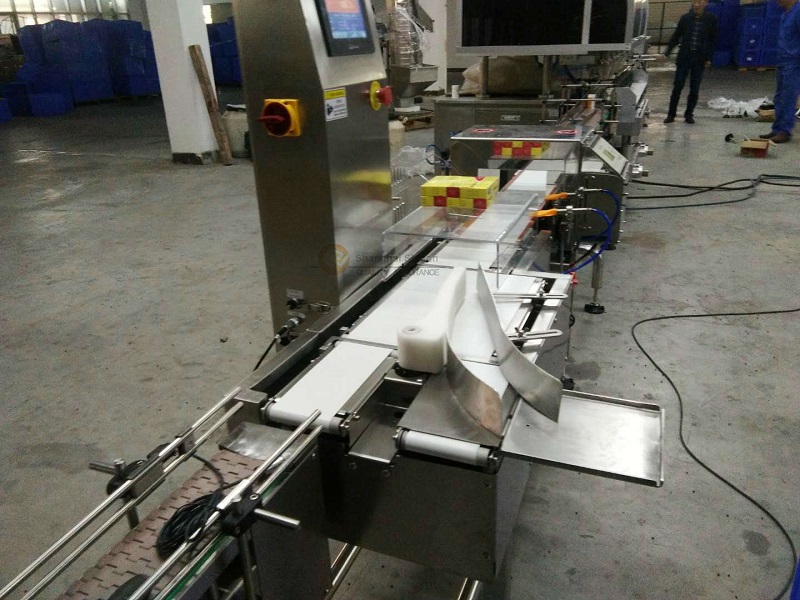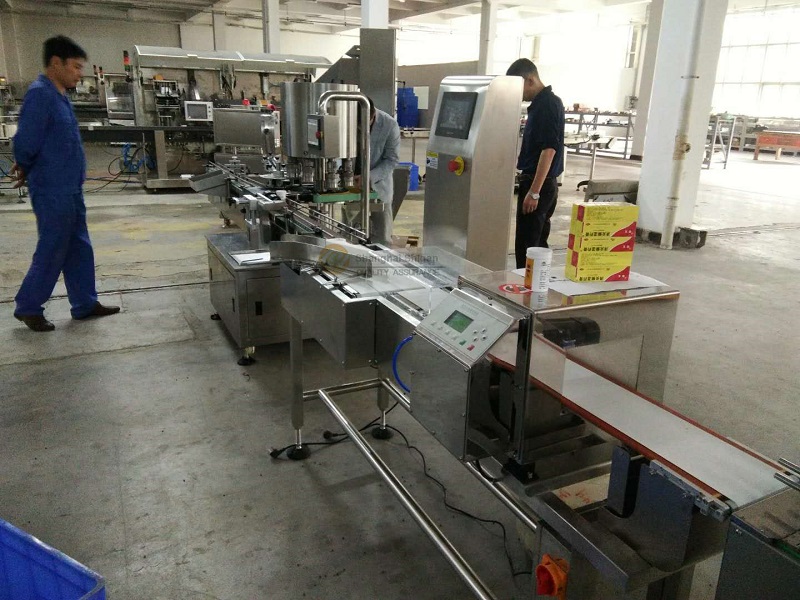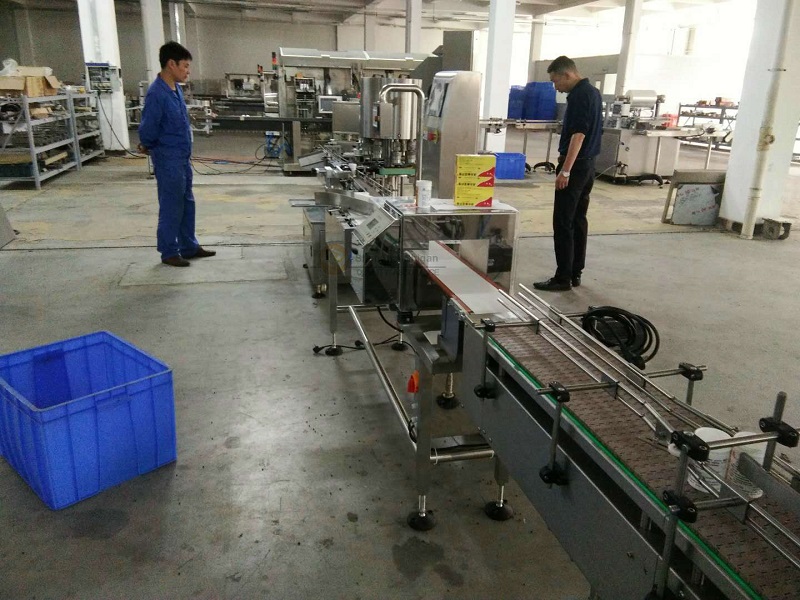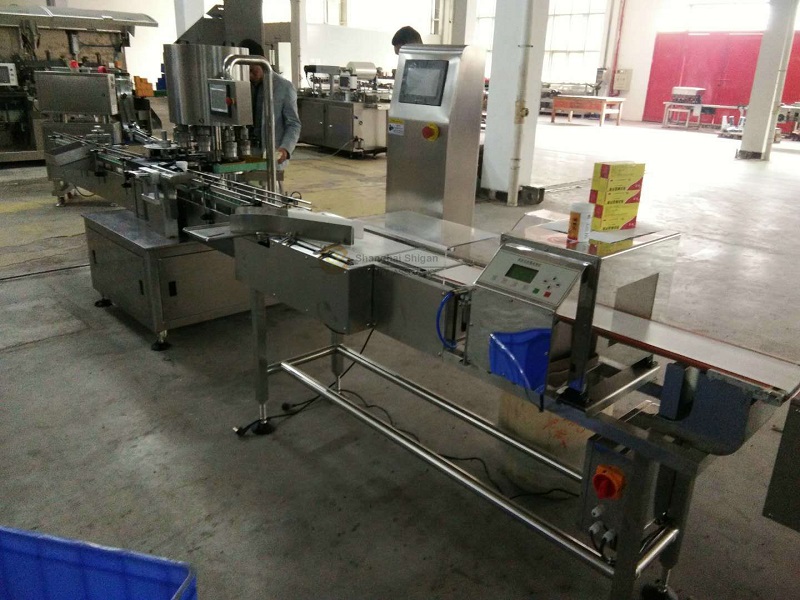 For further information about our products, or if you would like one of our professionals to contact you, please click here to send an e-mail or call me anytime.