Products Information
Small package daily necessities weighing weight checker is a kind of high-tech automatic sorting equipment used for automatic weight detection, upper and lower limit discrimination or whether the product is qualified according to the weight detection on various automated assembly lines and logistics conveying systems.The conveyor speed of the checkweigher can be adjusted to meet the requirements of the site and effectively ensure the working accuracy.Any OEM and customer design orders are welcome! If you are interested in our products, please feel free to contact us.
Specification Parameter
TypeSG-220
Weighing Range5-1500g
Limited of productL: 300 W:220 H: 3-200mm
Accuracy±0.2g Depends on product
Division Scale0.1g
Belt Speed0- 60 m/min
Max Speed100 pcs/min
Belt Width220mm
Machine Weight60kg+44kg
Power SupplyAC 110/220V ±10% 50HZ
Power100W
Main MaterialSU304 stainless steel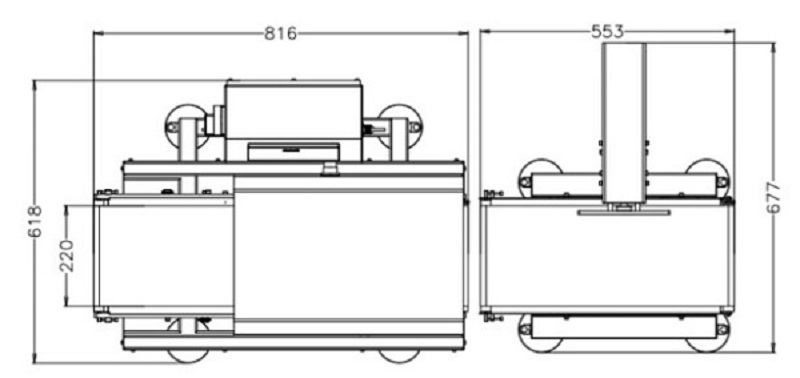 Main Advantages
1. Reinforced stainless steel frame; fully waterproof design.
2. The use of high-precision sensors; based on advanced high-speed digital signal processing technology to achieve high-speed, stable detection.
3. Dynamic weight automatic compensation technology; zero point automatic analysis and tracking technology.
4. 100 product presets; easy product editing and storage.
5. Fast product switching and automatic adjustment of the sorting speed of corresponding products.
6.2000 sorting logs; can be quickly searched and printed out.
7. Color LCD touch operating system, multi-language operation interface, easy to operate.
Application
Online dynamic checkweighers are widely used in online inspections in the pharmaceutical, food, toy, hardware, chemical, and auto parts industries.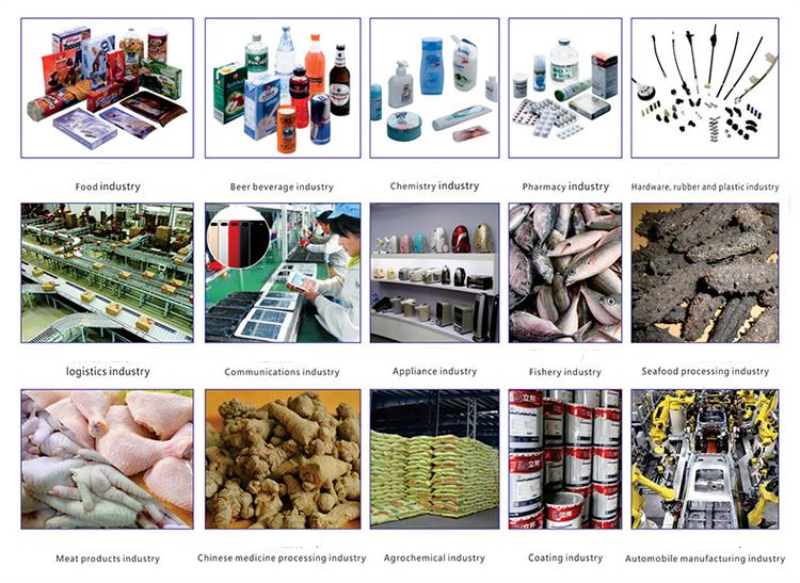 About Us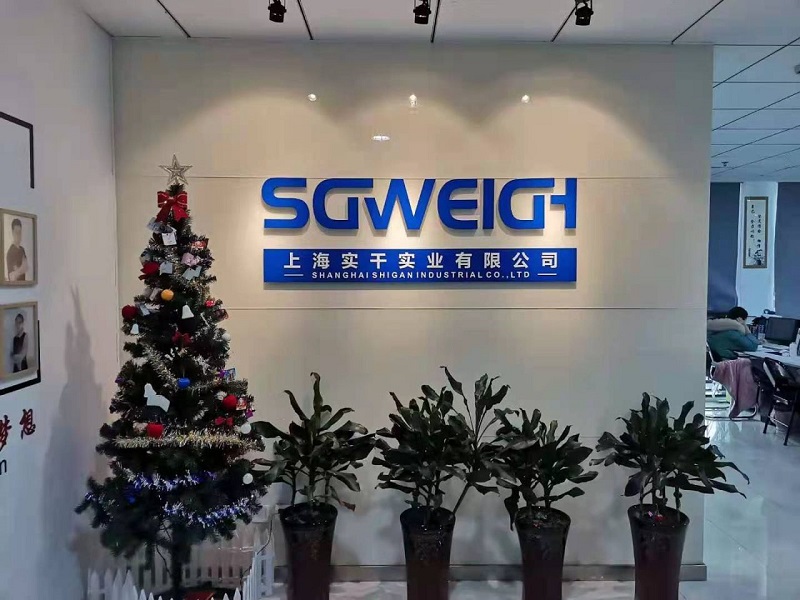 Founded in 2010, Shanghai Shigan Co., Ltd. is a high-tech enterprise specializing in R&D, production and sales of testing equipment. The company has been focusing on the development and sales of checkweighers, metal detector, weighing labeling machine, weighing metal detector and other assembly line equipment for more than ten years. It has become a well-known professional equipment manufacturer and service provider in the industry. Companies attach great importance to independent research and development ability training and technical team construction, and have formed a technical team with independent research and development capabilities. , To ensure that the company can continue to introduce new products that meet customer needs.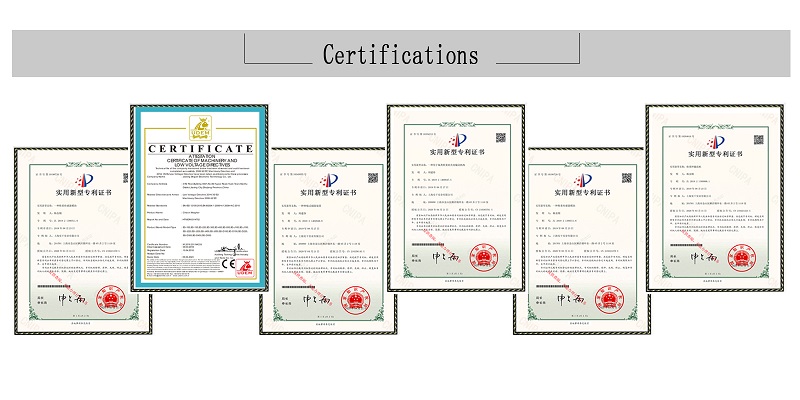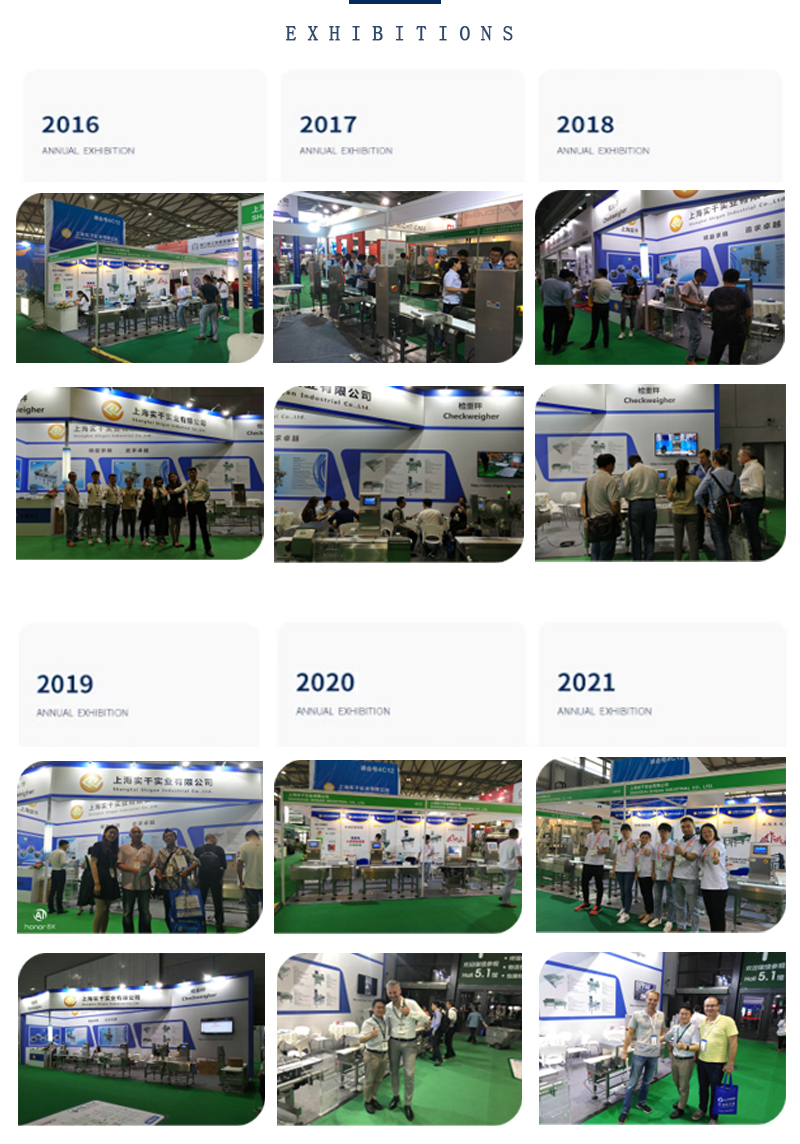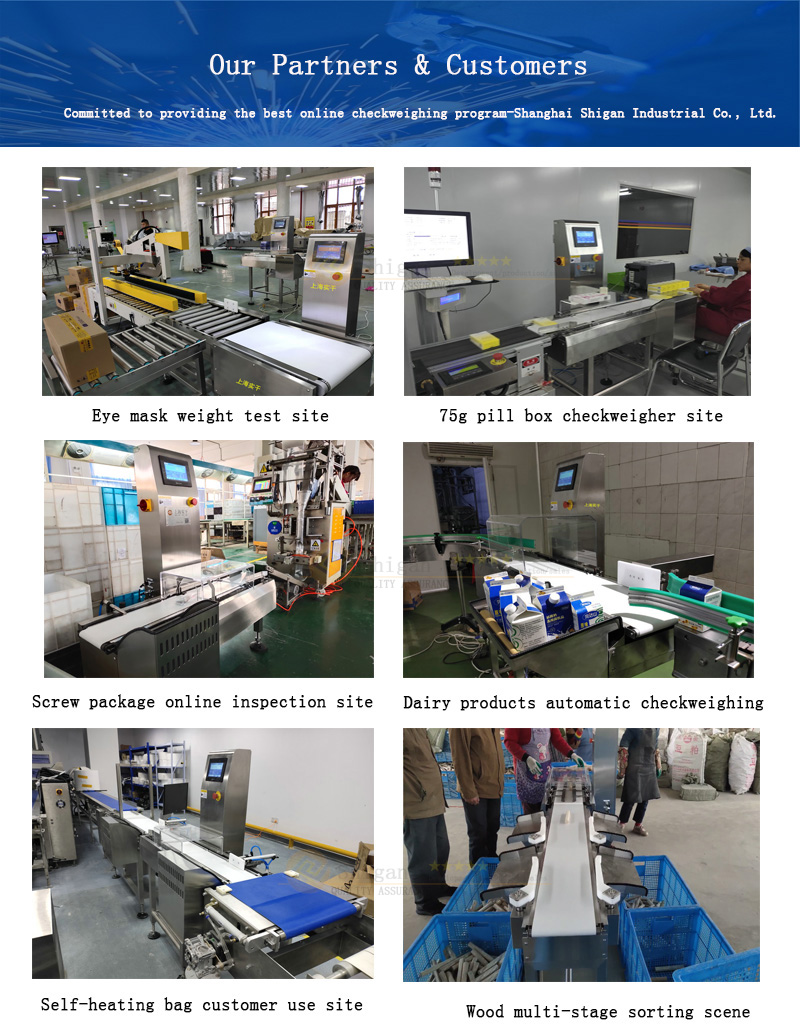 After Sale Service
1. The products sold by our company will be provided with free warranty (charger, battery warranty for 3 months) and lifetime maintenance if there are quality problems due to non-human factors within 12 months;
2. If the customer has technical problems in the use of the product, our company is responsible for technical cooperation;
3. If repairs are required beyond the warranty period, spare parts will be charged at the cost price;
4. Our company is responsible for installing and debugging the products before shipment. Customers can use the purchased products directly without debugging;
Related Products

Check weight machine with roller conveyor Inline digital checkweigher with labeling machine
Commodity inline checkweigher factory price Chicken Breast Multi-stage Sorting Checkweigher
Packaging online checkweigher supplier High-speed inspection system checkweigher
Hot Labels:small package,daily necessities,weighing,weight checker, online,dynamic,checkweigher,underweight,quotation