Small Boxe | Carton | Bottle | Bag | Pouche Automatic Checkweigher
---
With the rapid development of various industries and stricter quality control, relying on Shanghai Shigan's core technology research and development capabilities, various online dynamic automatic checkweigher machines, metal detectors and combination units have been developed and released to meet current and future market demand. With flexible customization capabilities, through the use of the latest load cell DSP technology, compact design, high speed, high precision, stable operation, easy operation, various rejection systems, can be integrated with upstream and downstream equipment into a complete packaging line, Can be widely used, such as bag, bottle,carton, pouche,tray, can or box packaging, medicine or food sorting, toy inspection, etc.; this will help strengthen quality control, increase production capacity, reduce maintenance, reduce labor, and improve production and management effectiveness.If you want to know quote,please click here to contact me!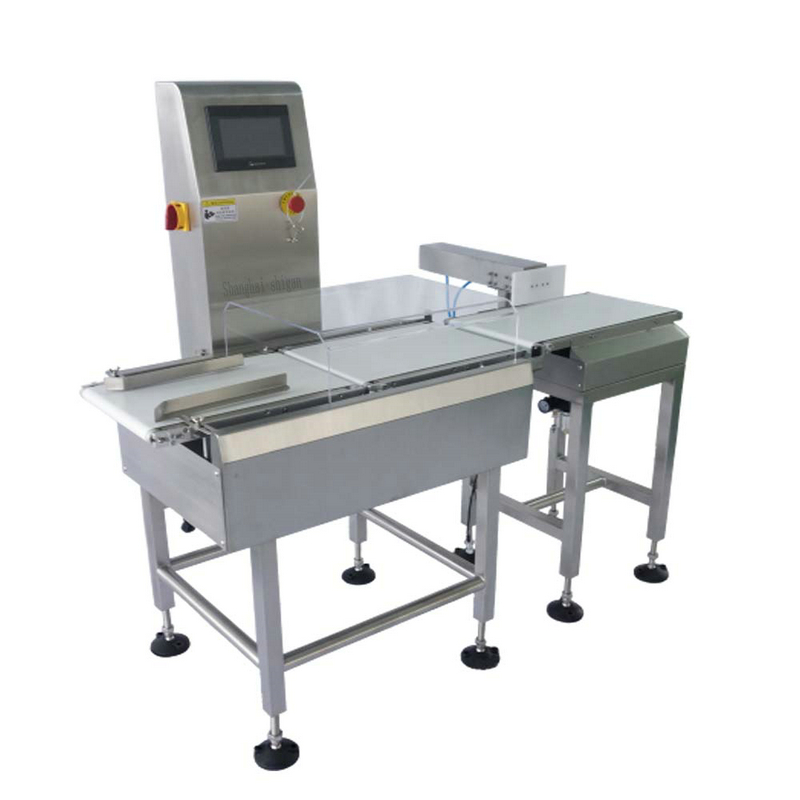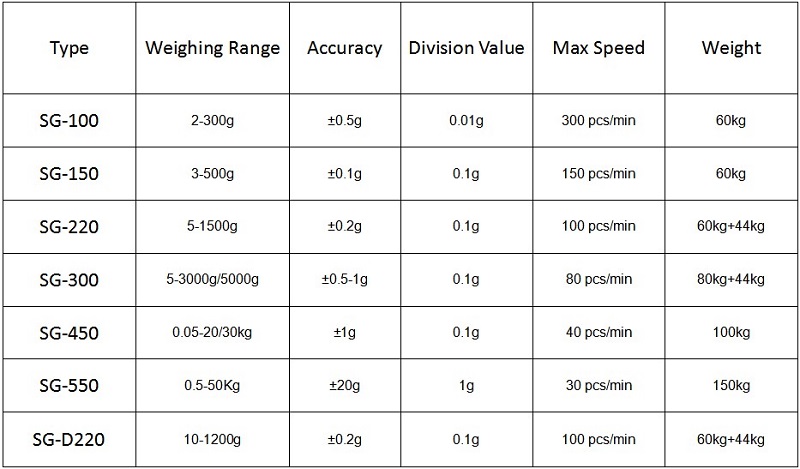 Main Function
1. Large size color LCD touch screen interface, the operation is simple and direct display.
2. Enhanced 304 stainless steel frame, GMP and HACCP standards.
3. Simple mechanical structure, can quickly remove cleaning maintenance.
4. Can store 200 kinds of product parameters, the convenient user use.
5. Automatic zero tracking system, guarantee the stability of detection.
6. Built-in temperature and noise compensation system, ensure the data is reliable.
7. The dynamic weight compensation technology, ensure the data to be more effective
8. Parameters set password protection, only management operation.
9. Strong self diagnosis function, effectively improve the efficiency of the operator to deal with failure.
Detail photos of automatic checkweigher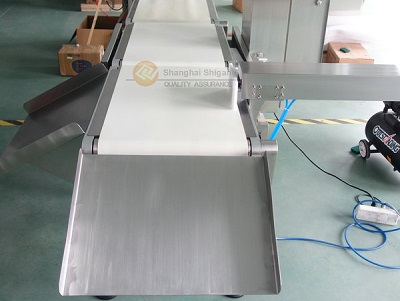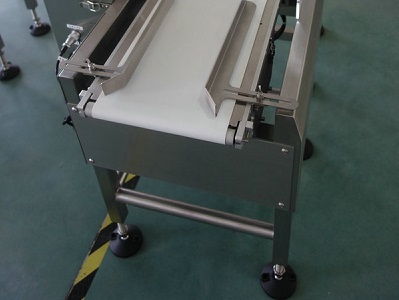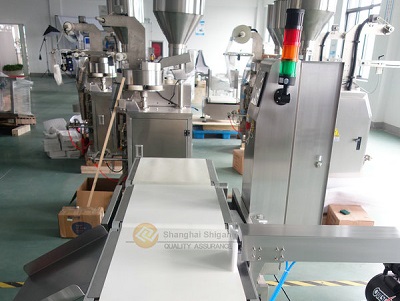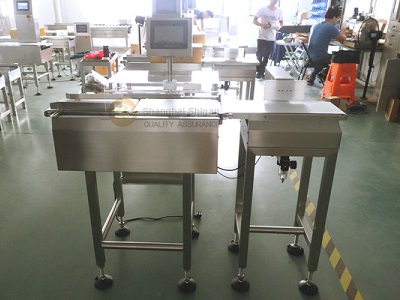 Application

Automatic checkweigher is suitable for small boxe,carton,bottles,bag,pouches and etc products.
- Snack leisure food: various packages for potato chips, biscuit, jelly, sweet, teabag, instant noodle, etc.
- Agriculture products: rice-bag, dry fruit netbag, cereal, frozen products
- Daily cosmetics: bottle shampoo, cosmetic-bag, filling aerosol
- Hardware Industry products: printing, toys, PCB board, Metal part
- Pharmaceutical Industry: bottle pills, small granule sachet, pulse bottle, etc.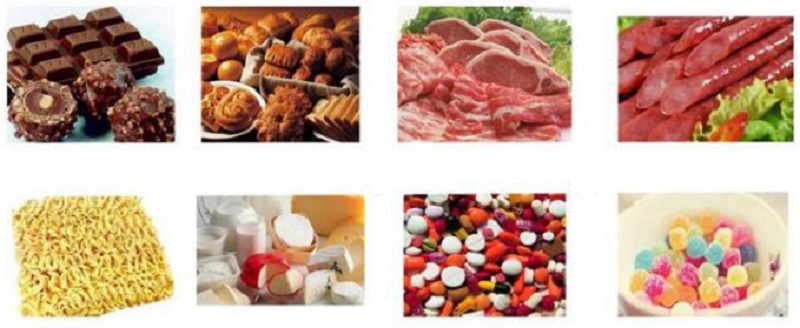 Small Boxe | Carton | Bottle | Bag | Pouche Automatic Checkweigher
---
We are committed to providing customers and society with quality products and services. -Shanghai Shigan
Shanghai Shigan has more modern working facilities, and has gained professional knowledge and experience in various automatic weighing inspections. We are becoming a high-tech enterprise integrating R&D, production, marketing and service backup. The main products include automatic weighing machines, metal detectors and other complete assembly line checkweighing solutions, which are widely used in snack food, puffed food, fresh and frozen Food, agriculture, medical, chemical and hardware fields.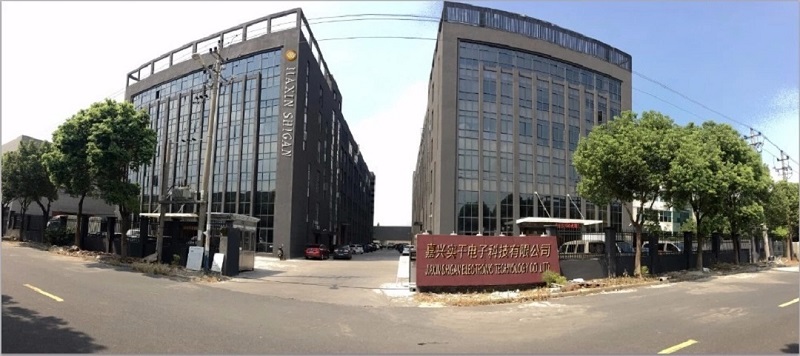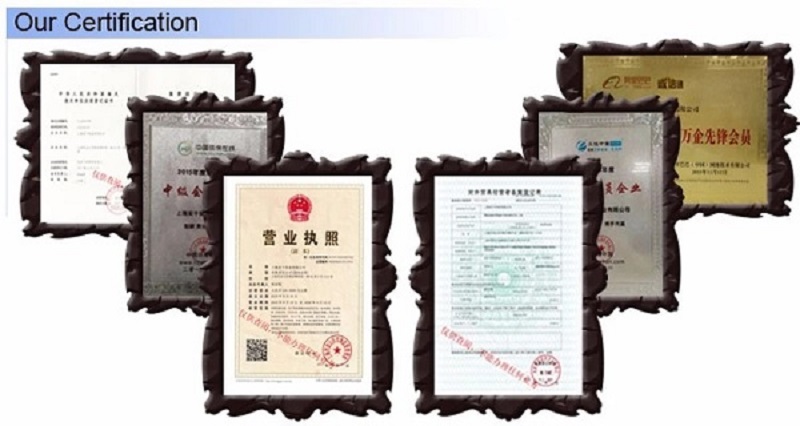 Our Factory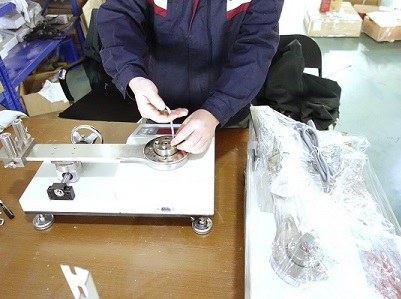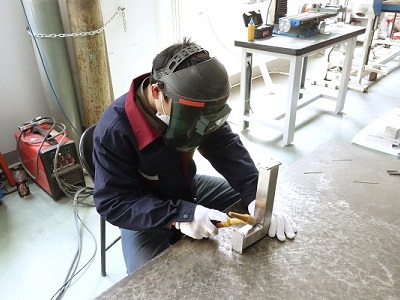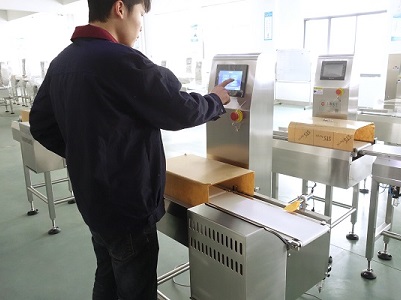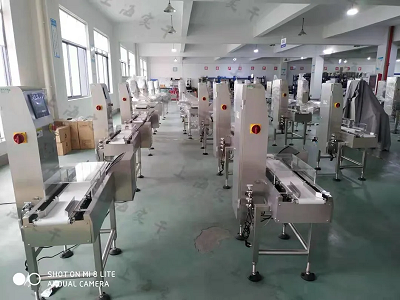 Our Customers & Exhibitions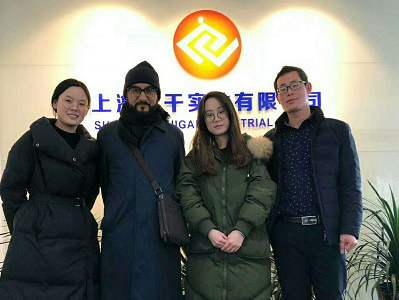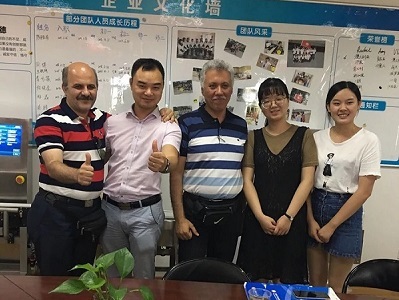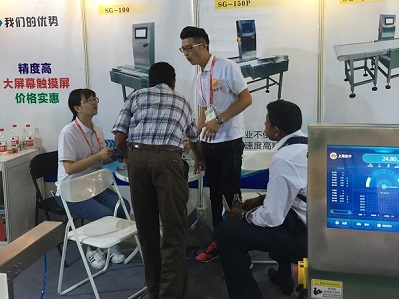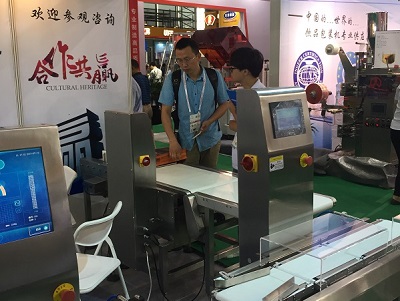 Packaging & Delivery
The machine will be fixed and then packed in wooden cases.
Fast Delivery! The earliest delivery is 5 days after payment.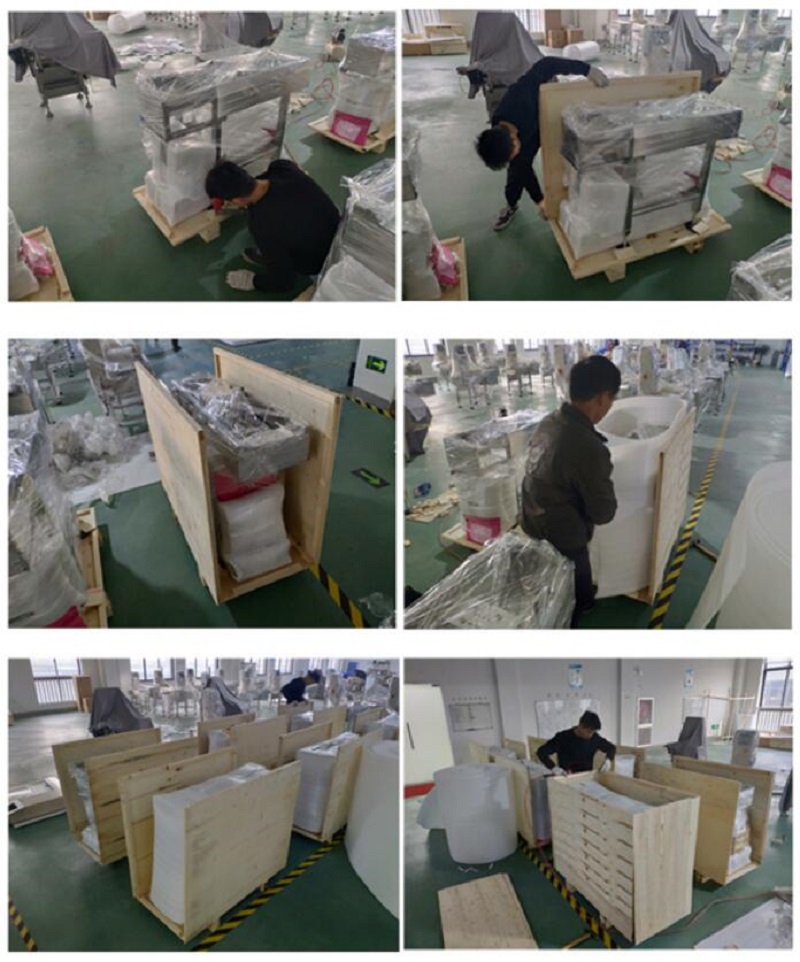 Small Boxe | Carton | Bottle | Bag | Pouche Automatic Checkweigher
---
After Sale Service

Based on the spirit of pursuing high-quality products and customer satisfaction, Shanghai Shigan Company solemnly promises you with the principles of preferential prices, considerate service, and reliable product quality.
1.Product quality commitment:
(1). The manufacturing and testing of products have quality records and testing data.
(2). For product performance testing, we sincerely invite users to personally check the whole process and performance of the product, and then pack and ship the product after it is confirmed to be qualified.
2. Product price commitment:
(1). Under the same competitive conditions, our company will sincerely provide you with preferential prices on the basis of not reducing product technical performance or changing product components.
3. Delivery time commitment:
(1). Product delivery time: try to meet user requirements, if there are special requirements, need to be completed in advance, and strive to meet user needs.
Related Products
High speed can checkweigher machine Dynamic inline check weighing systems

Conveyor belt checkweigher for Packing line Dynamic checkweigher reject system price
High speed ODM weighing scale price Automatic weight sorting checkweigher machine
Hot Labels:Small Boxe,Carton,Bottle,Bag,Pouche,Automatic,Checkweigher