Product Description
Shanghai Shigan is a professional manufacturer of metal detector combined with online checkweigher. The all-in-one gold check-weighing and inspection machine produced and sold integrates the functions of the metal detector and the weight detector on a simple cantilever frame, which can be easily and effectively installed in the existing In the workshop, the installation cost is reduced, and the pipeline dynamics metal separator with weighing machine adopts high-speed digital signal processing devices and intelligent algorithms to improve the detection accuracy and stability.Any OEM and customer design orders are welcome! If you are interested in our products, please feel free to contact us.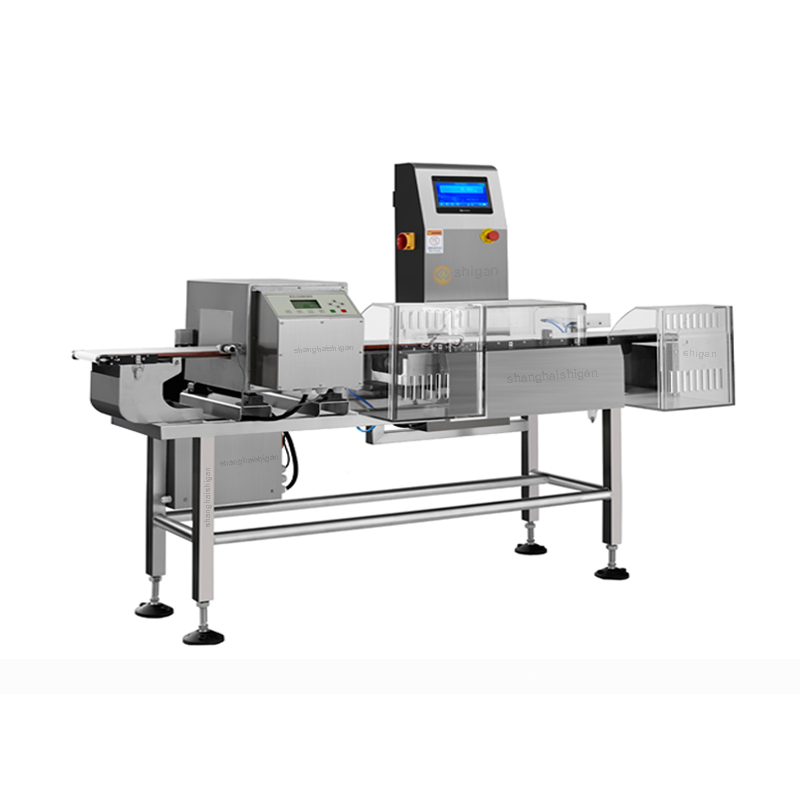 Specification Parameter
TypeSG-JS220
Specifications4010
Main materialSUS304
Inspection Width220mm
Weighing Range5-1500g
Weighing accuracy±0.2g(depends on product)
Detection Width220mm
Inspection height100-200mm
Max Speed25m/min
Capacity10kg/times
Protection GradeIp65
DisplayLED
PowerAC220V
Alarm wayAlarm,Belt stop
SizeH:2267 W:589 H:1500 mm(depend on final design)
Main Advantages
1. Small footprint and good metal free area characteristics, thereby reducing the length of the combined equipment; reducing the space requirements of the production line will reduce the machine and weight
The inspection machine function is integrated on a simple cantilever frame, which can be easily and effectively installed in the existing workshop, thereby reducing the installation cost.
2. High-speed digital signal processing devices and intelligent algorithms improve detection accuracy and stability.
3. The cantilever structure is mainly made of stainless steel.
4. It uses FDA-approved plastic conveying base, which greatly improves the sanitation and flushing quality of the equipment. The advanced weighing controller in the device enables users to improve its processing efficiency
And profitability production line operators can know the performance of the production line and make necessary adjustments at any time from the graphical display of statistical information to ensure the high efficiency of the production line.
5.10 inch LCD screen display, Chinese and English menu screen, easy to realize man-machine dialogue operation.
6. A variety of feedback options to meet the needs of various feeding operations.
7. With memory function, it can be expanded to store the detection parameters of multiple products
8. Simple detachable rack, convenient for users to clean
9. Special design of the conveyor belt to avoid deviation of the conveyor belt
10. Using high-performance sensors and integrated motors, performance is further improved
Application
Pipeline dynamics metal separator with checkweigher is used to detect metal impurities and metal foreign bodies in food, bread, steamed bread, dumplings, biscuits and other products, as well as drugs, toys, clothing, shoes, chemicals, leather, knitting and other industries to detect products or raw materials in production and processing The metal impurities mixed in the process can also be used to detect whether the product weight is qualified, whether it is over-loaded, under-loaded, or missed, etc.;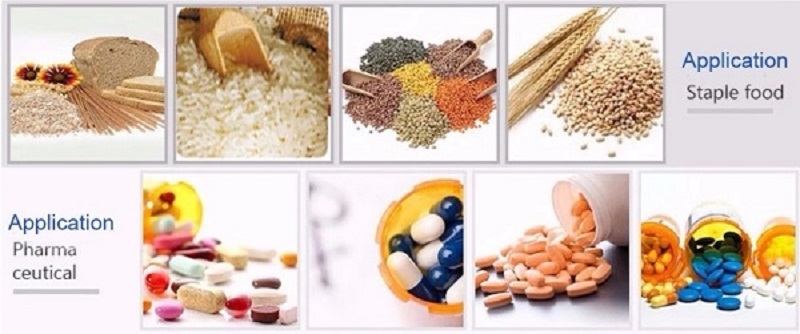 About Us
Shanghai Shigan Co., Ltd. was founded in 2010 and is located in Shanghai. Shanghai Shiqian has an independent large-scale R&D institution, a complete manufacturing system and a huge marketing service network. It is an international assembly line packaging and testing equipment manufacturer integrating R&D, manufacturing, marketing and service. At present, our products have passed the CE EU certification and exported to Europe, the United States, Singapore, Thailand and other countries and regions. The products are widely used in food, medicine, daily chemical, chemical, agricultural and veterinary medicine industries. Over the years, the company has continuously carried out technological transformations, and the product quality has been significantly improved, which has been highly recognized by customers at home and abroad. The main products are: automatic checkweigher, digital metal detector, weighing metal detector, etc.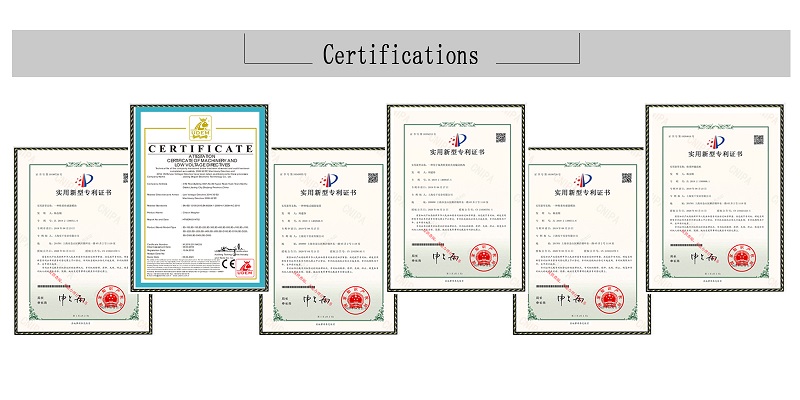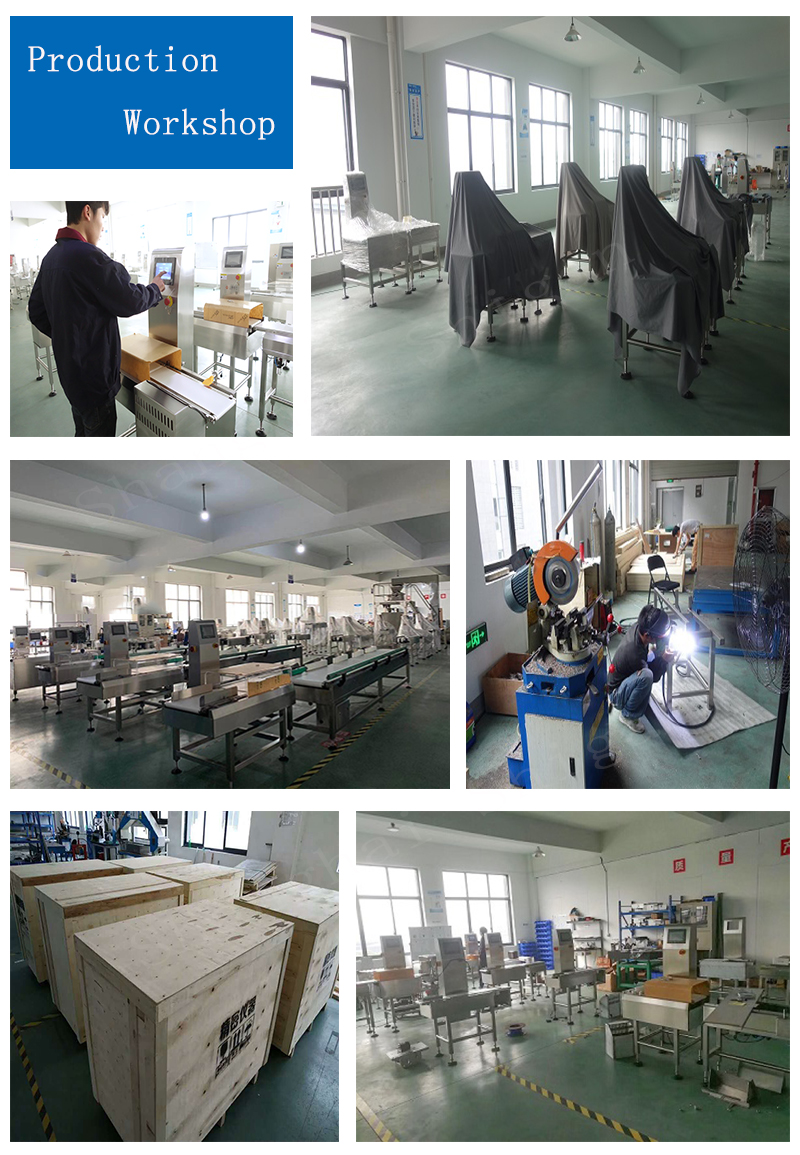 After Sale Service
Shigan's service principle: Shigan's electronic scale products have a warranty period of 12 months. During the warranty period, the supplier will repair and replace parts damaged due to quality reasons free of charge. Damage to parts outside the warranty period will be provided. The accessories only charge the cost. If the equipment is damaged by the demander's human factors, the accessories repaired or provided by the supplier are calculated at the cost price.
Shigan service goal: service quality to win customer satisfaction
Shigan service tenet: fast, decisive, accurate, thoughtful and thorough
Related Products
75-750g hardware sorting checkweigher equipment Industrial anti-pollution checkweigher price
High-precision online checkweigher for sugar and salt High precision bottled weighing metal detection machine
Metal detector test pieces standard Soft-clad metal detection and weighing integrated machine
Hot Labels:metal detector combined with online checkweigher,pipeline dynamics,metal separator with weighing machine,supplier