Products Description
---
High accuracy combined checkweigher metal detector system manufatures
High accuracy combined checkweigher metal detector system is the combination of the inspection weigher and the metal inspection machine, it perfectly integrates the advantages of the inspection weigher and the metal inspection machine, realizes the double inspection of the product, reduces the manual error, greatly improves the product quality, and is an indispensable production good helper for many enterprises!Shanghai Shigan Industrial Co,. Ltd has rich experience in weight inspection and metal detection,any OEM and customer design orders are welcome!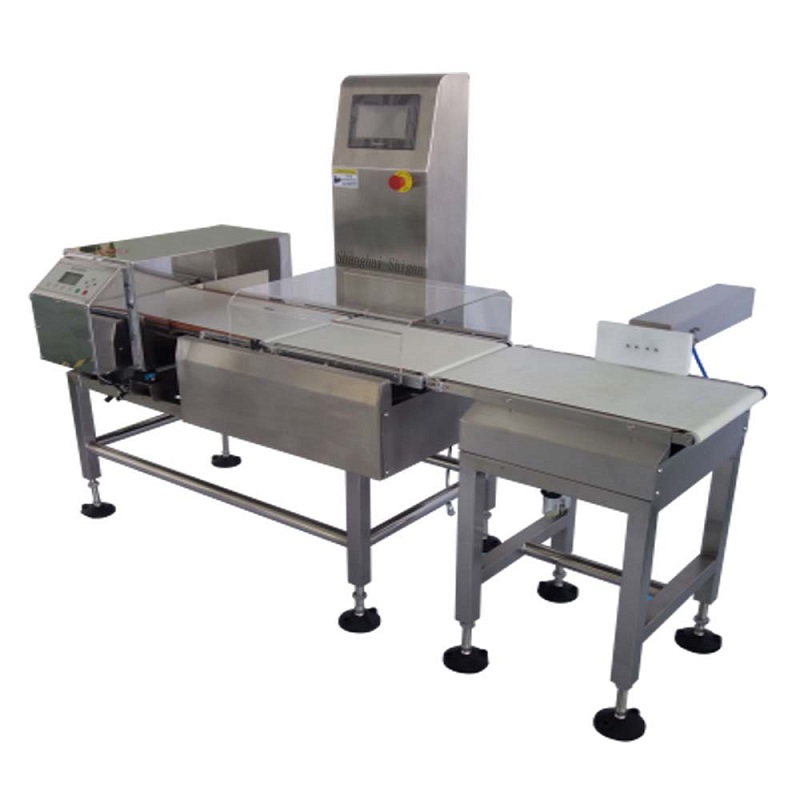 Advantages:
High accuracy combined checkweigher metal detector system can divided two parts : checkweigher and metal detector
Advantage of checkweigher part
A.High precision: adopt imported high speed weighing module and weight sensor to ensure the detection accuracy
B.Simple structure: the whole machine is made of stainless steel with simple structure and easy to maintain and maintain in line with GMP and HACCP specifications
C.Easy to operate: Schneider touch screen is used for simple operation and intuitive display, which supports multiple languages (Default Chinese and English).
D.Convenient external connection: it can be connected to other equipment in the production line, such as printer labeling machine and code spraying machine
E.Wide application: it is used for weight detection of bagged filling products and can be used in a variety of elimination methods (dial rod type air blowing type push tank type, etc
F.Automatic feedback function: it can timely feedback the packaging accuracy to the signal of the front-end equipment so as to adjust the feeding condition of the connected equipment
Advantage of metal detector part
1. Reverse detection: it can accurately complete the reverse detection by adopting high-precision import counter switch and matching with curve fitting method
2. Deep customization capability: Scanning gun can be equipped to meet various special requirements for deep customization and function development
3. Easy and intelligent operation: wide LCD and wizard interface are adopted to facilitate the setting and operation of users
4. Reliable data: FRAM storage technology is adopted to ensure system parameters and data
5, Advanced manufacturing technology: the metal detection machine adopts all-stainless steel probe and frame, a variety of protection levels for customers to choose, adapt to a variety of production environment
6. Anti-deviation design of the conveyor belt: The metal detection machine adopts special anti-deviation design scheme of the conveyor belt, which can effectively avoid the deviation of the conveyor belt
7. Rich peripheral interface: Configurable RS-485 data communication, PLC programming node, printer output, can provide real-time data for production management system, for remote control, analysis and monitoring, and provide valuable traceability information
8. Stripping device: Equipped with baffle arm type, blow type, flip type, push rod type and other stripping devices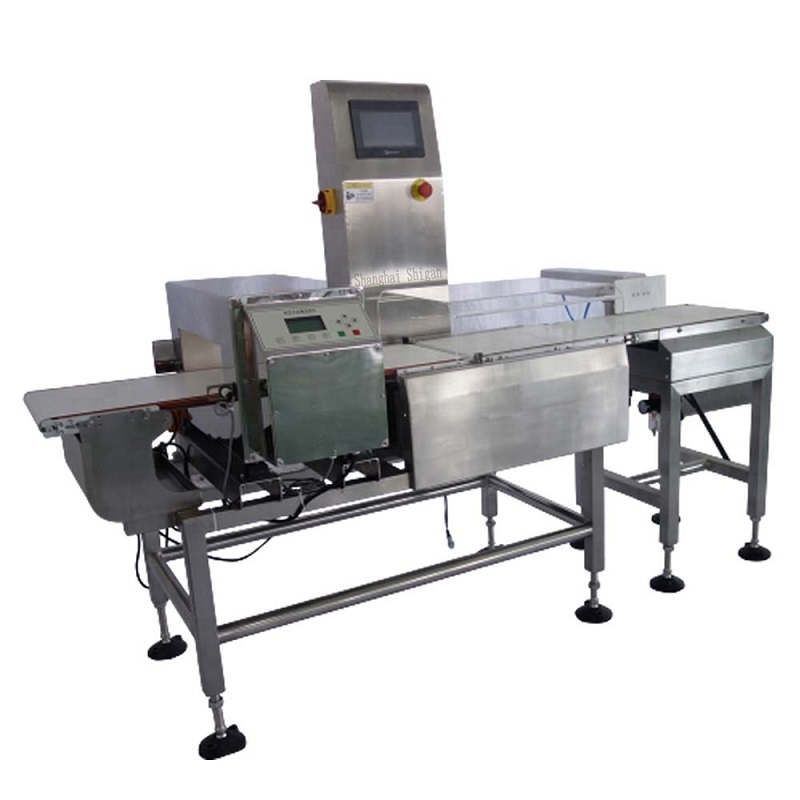 Parameter
checkweigher part
Weighing method: weight sensor
Eliminator: Air jet/pneumatic arm/pneumatic push rod/falling type (optional)
Operation mode: touch screen or human-machine interface
Delivery speed: 0~60 m/min
Power supply: v50 AC110V / 220-60 hz
Power: 100 w
Size: 300mm(L)220mm(W)2-300mm(H)
Net weight: 60kg+44kg
Weighing range: 5~1500g
Accuracy: + / - 0.2 g
Speed: 100 PCS/min
Detection length: ≤350mm
Detection width: ≤220mm
Detection height: ≥3mm
Metal detector part
Test hole chamber degree: 400mm Test hole height 100mm
Main material: made of all stainless steel (304)
Detection courage: in the empty machine state: 0.8 mm in iron, 1.5mm in stainless steel SUS>
Conveyor height: 750mm (adjustable from top to bottom: 50mm)
Conveyor speed: 25m/min
Display and operation mode: LED LCD flat button input
Power requirement: AC220V
Weight: 200 kg
Machine size: 1330×720×1000mm(length × width × height)
Application
Suitable for all enterprises with requirements for weight and metal inspection, especially pharmaceutical, food, health products, daily chemical, battery, light industry and other industries.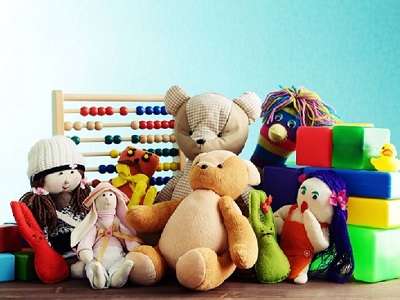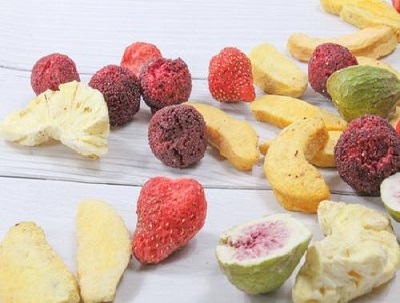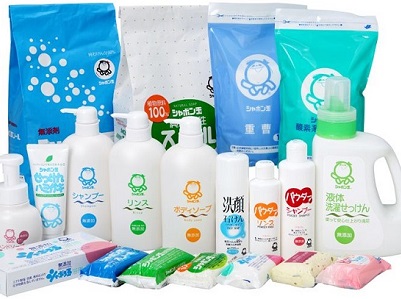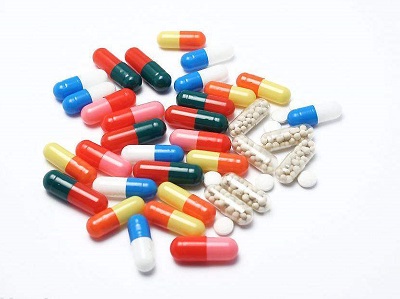 Company Description
---
High accuracy combined checkweigher metal detector system manufatures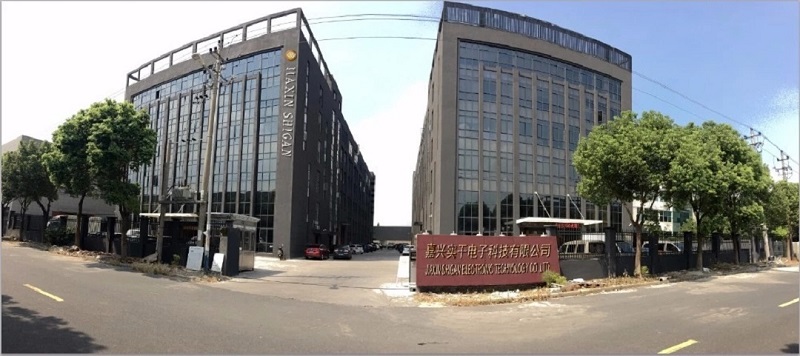 1.OEM Experiences above 7 Years In Belt Industry
2.Factory Manufacturing Enterprise Provide with you Competitive Price and superior quality
3. Have stable supply chain which can guarantee our product quality and prompt delivery
4. Strict QC process to guarantee quality.
5.Trial Order small quantity for retail and wholesale are accepted
6. Fully equipped with advanced machines and Experience workers
7.Sincere Service!(Effective pre-sale communication+Good after sale service )
8.Various equipment to supply your need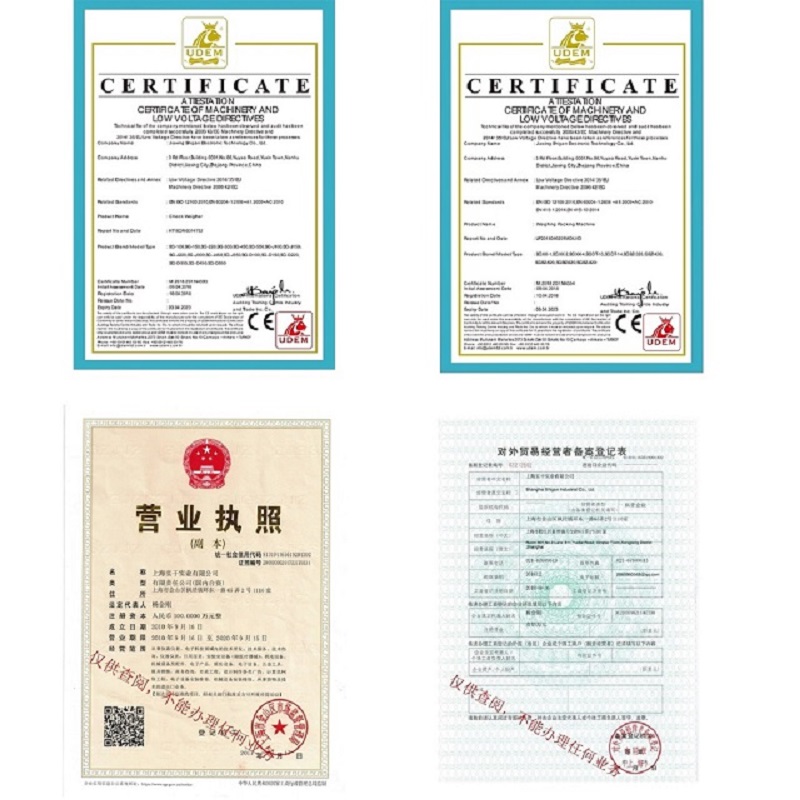 Productive Process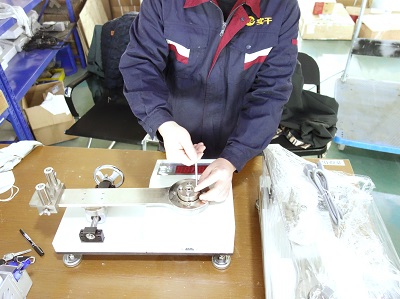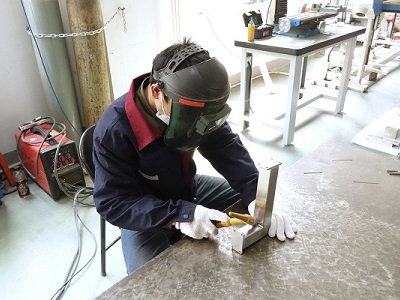 Design Detail Processing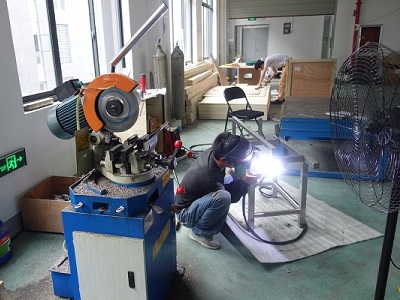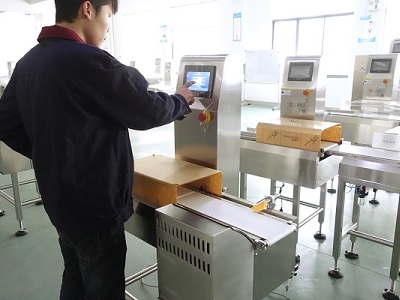 Soldering Testing
Factory Tour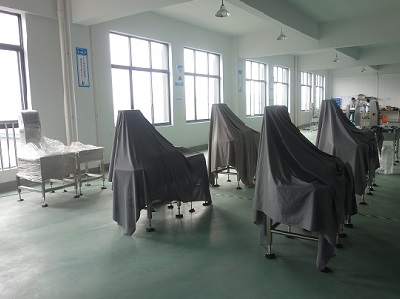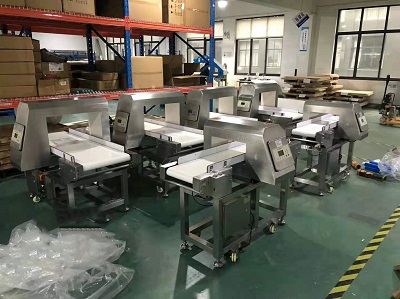 Shanghai Shigan is a powerful inspection weighbridge manufacturer, can be customized according to your different needs, customized procedures are as follows:
1. Customer demand
2. Design weighing solutions according to requirements
3. Verify the accuracy and other specifications with the customer
4. Customize the results report
5. Confirmation of custom samples
6. Sign cooperation agreements
7. Start production
8. Delivery acceptance settlement
Delivery & Service
---
High accuracy combined checkweigher metal detector system manufatures

1. Before packaged, the machines will be tested strictly to guarantee the stability and high accuracy.
2. After tested, the machines will be wrapped with plastic sheet and carefully packed in wooden cases.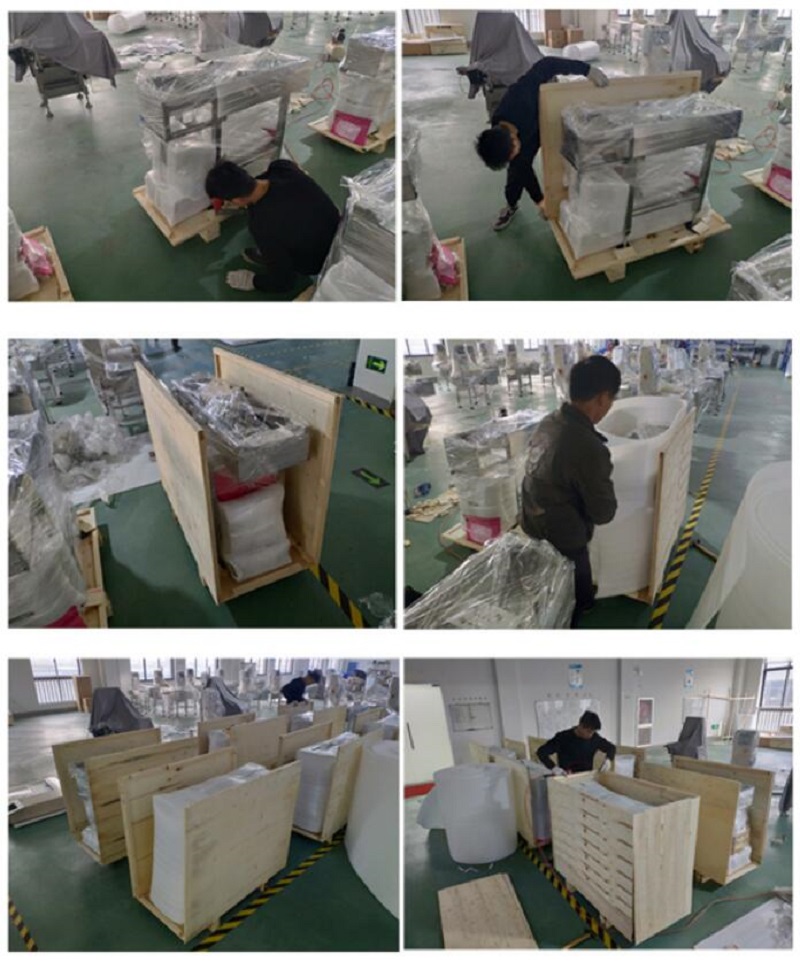 Packing Detail:
☂ Each Machine with plastic film package first, then placed in a wooden case, wooden case with a foam
filling.
✈ We loaded the truck with heavy trucks for loading the cargo to the harbor terminal.At the dock we
pack the goods in containers and ship them abroad.
Delivery Detail :
☀ Shipped in 25 days after payment
Sale Service
Over the years, Shanghai Shigan has been serving customers in various industries. Through research and exploration, we have come up with a complete set of product service guarantee system to provide customers with high-quality and timely pre-sale, in-sale and after-sales services:
I. Quality assurance
It is Shigan to ensure that the products provided to customers are produced by the original factory, and factory materials accessories complete.In order to maintain the normal operation and maintenance of the contract equipment, our company guarantees that the technical products provided are complete, clear and correct.
Ii. Quality assurance measures
Warranty period: on-site service will be provided within the warranty period.
1. The company has a after-sales service center, which is mainly responsible for after-sales service and technical consultation.Ensure that engineers are available at all times to provide technical services.
2. There are remote online services, timely solutions to various problems, and perennial real-time online services.
3. 24-hour online service.You can call for technical consultation anytime within 24 hours.Technical services are available 24 hours a day.
Vulnerable parts: the company reserve the stock of all kinds of commonly used parts, to ensure a short time to solve the problem.
Related Products
Checkweigher in combination with metal detectors Conveyor metal detection system supplier
Check weighing machine with metal detector for any product Double probe metal detection machine
High accuracy hardware fittings check weigher Commodity electronic belt separator
Hot Labels:High accuracy combined checkweigher metal detector system manufatures,checkweigher and metal detection machine,checkweigher metal detector system manufatures