Express sorting -online check weigher solutions
Online check weigher as known as automatic checkweigher,check weighing machine,weighing scale,sorting machine,weight checker and so on.
The online check weigher is a kind of high speed and high precision on-line weight checker equipment, dynamic weight signal processing system, rich software, electronic, mechanical components, so that the series can meet the requirements of express industry online weight inspection.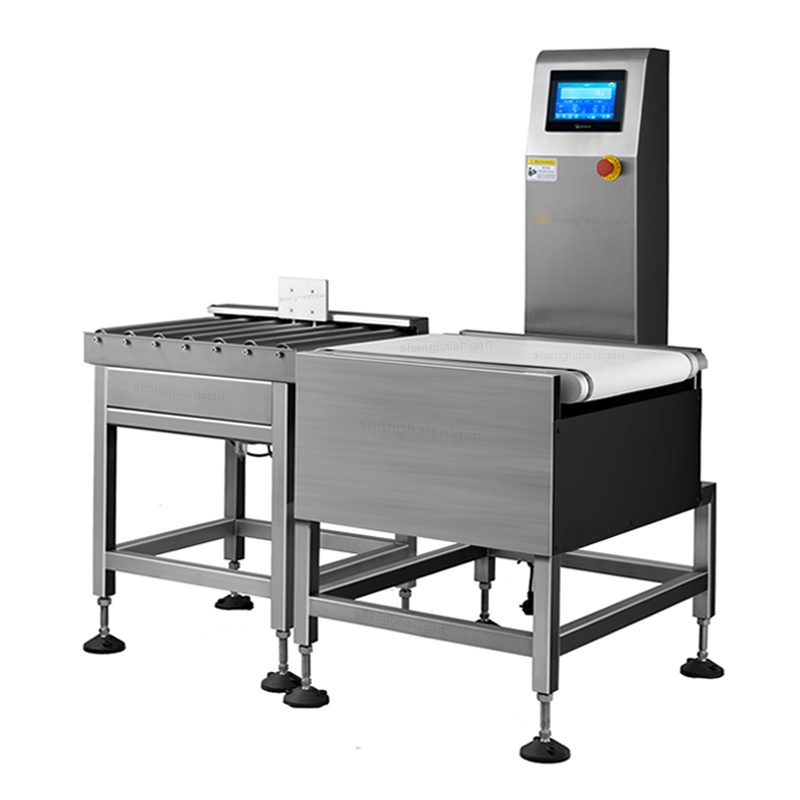 Technical Indicators:
Product presets: 200 product presets
Zero adjustment: automatic zero tracking
Alarm mode: buzzer, alarm lamp, alarm stop
Excluded types: dial rod type, air blowing type, roller putter type, belt putter type, falling type, flip type, belt shrink type (other types can be customized)
Power supply: 220/110 v50/60 hz
Power: about 200W
Optional parts and accessories of sorting scale:
Sorting or stripping device, front conveyor, guide rail
External interface: RS232/RS422/RS485, USB, voltage signal or switch signal, TCP/IP
In-line printer
Back end spurting code machine
Online check weigher features:

1.Strong versatility: the machine can complete weighing of various materials with standardized structure and standardized man-machine interface;
2.Easy to replace: can store a variety of formulas, easy to replace product specifications;
3.Simple operation: the use of Color man-machine interface, full intelligent, humanized design;
4.Easy to maintain: the conveyor belt is easy to disassemble, easy to install and maintain, easy to clean;
5.Adjustable speed: variable frequency motor is adopted, the speed can be adjusted according to needs;
6.High speed and high precision: adopt high precision digital sensor, sampling speed is fast, high precision;
7.Zero tracking: manual or automatic zero clearing, and dynamic zero tracking;
Please contact me If have any question about express online check weigher , I'll be require your particular project.
Maybe you want to search
Pharmacy dynamic check weigher system Automatic sorting machine using conveyor belt
High accuracy hardware fittings check weigher Multistage food sorting checkweigher system
Production line checkweigher and metal detector High sensitivity metal detector