Customer use case of automatic checkweigher for bag packaging.This series of automatic checkweighers is mainly used for automatic weight detection, online and offline discrimination or weight classification selection on various automated packaging lines and logistics conveying systems. It is widely used in online process inspection in beverage, food, daily chemical, chemical, light industry and other industries Reapply.

Advantages of automatic checkwiegher
1.Fully automatic sorting method, avoiding human error
2. Chinese menu display and response operation, clear at a glance (English menu is optional)

3. Adopt the world's digital weighing unit to achieve high-speed and stable measurement
4. The conveyor is easy to disassemble, easy to maintain and clean

5. The conveying system adopts frequency conversion speed regulation mode, which is convenient for front and rear speed coordination

6. Powerful data statistics storage function, can store 200 product data, record tens of thousands of data

7. Set up printing, statistics, and processing of product content, which is convenient for data analysis and collection

8. Professional sorting scale using program, professional application function


Real Photos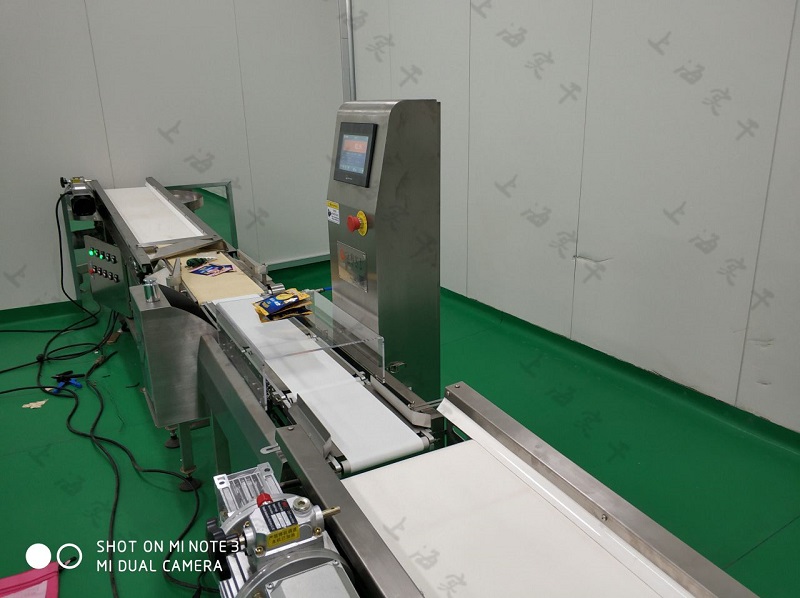 Shanghai Shigan Industrial Co,.Ltd is a professional checkweigher manufeturer,and if you have any questions,you can contact me anytime!
Related Products
Bulk FCL food check weigher Medicine sorting weigher
Multistage sorting check weigher Customized check weigher manufacturers
Daily necessities weight sorting FCL missing parts selection scale