Congratulations to Shanghai Shigan Co., Ltd. on the official launch of another new website! The last version of the website has been online for more than four or five years. In order to adapt to the browsing habits of the majority of netizens, we started from the layout design, humanized functions, and mobile phone experience to greatly enhance the customer experience.
In order to provide a better foreign language official information platform for our customers and foreign enthusiastic netizens who are concerned about Shigan, in November this year, Shanghai Shigan started to build a new official website.
After more than a month of close preparations, from selecting procedures, building templates, functional design, material preparation, to modifying the design, Shanghai Shigan's new foreign language website was finally launched in late December!
Address of Shanghai Shiqian New Website:
https://www.automatic-checkweigher.com/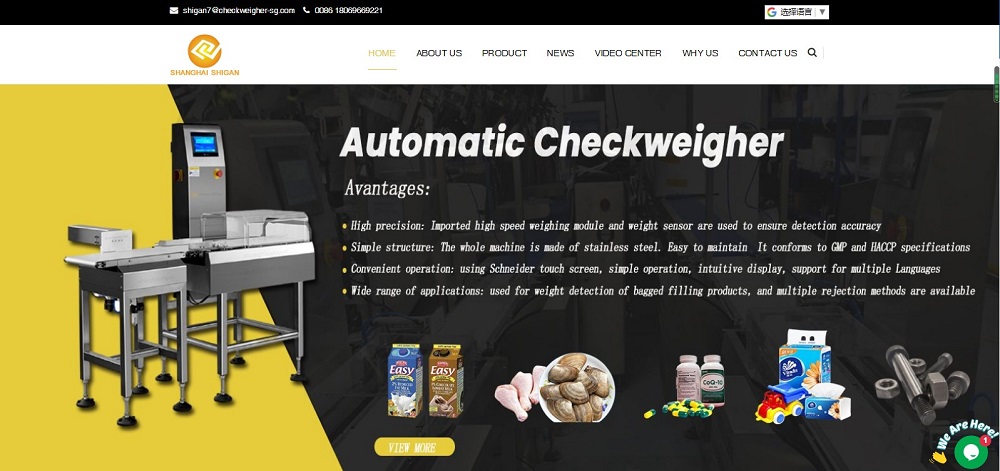 Features of the new website:
1. The main language is English, supplemented by sub-stations in 109 minor languages, such as German, French, Spanish, Russian, etc., covering major global customer groups.
2. Large-size BANNER carousel, high-definition display of the company's image and main product equipment.
3. A variety of contact and consultation methods, covering wechat, skype, E-mail, whatsapp, landline and other contact methods.
4. A richer graphic and video display section, you can freely add videos showing product pictures and actual application operations, giving netizens a simpler, intuitive, and powerful visual experience.
5. More powerful functions, a smooth global experience on American servers, with its own website statistical analysis function, enriching the on-site marketing system, and adapting to Google's SEO customization.
Welcome new and old customers, visit and browse our official foreign language website, and recommend to customers around the world, thanks for your attention!